When Manuel Godoy and Bernardo Garcia met at the University of Pennsylvania's Wharton School, they struck a chord. From the start, Manuel said he and Bernardo attended Latin American events and talked about entrepreneurship.
"We started weekly meetings over beers or breakfast and brainstorming random ideas," Manuel said.
Bernardo and Manuel followed the Darwinator tool, which encourages idea tournaments, to generate startup ideas. "At first, we would meet and bounce ideas off each other. We never talked about doing something together," Bernardo said.
The more ideas they generated, the more they focused on two traits they shared: fintech and Latino immigrants.
Later, in a business class about cross-border business, the co-founders spotted a graph that explained the flow of money globally. Manuel said the remittances line he saw grew at a crazy rate, so much that it was the largest source of money movement in the world.
Since Bernardo came from Mexico and Manuel moved from Venezuela, both founders have monitored remittance flows within their countries.
"Having felt the pain of sending money to our home countries or moving money across borders, we know that there was something to investigate there," Manuel said. "With both of us being passionate about technology and fintech, we felt we had to dig deeper."
For the past year and a half, Manuel and Bernardo tested a startup idea during the pandemic. Though both founders graduated from school, the pandemic provided them free time to focus on their product and talk to customers.
The founders started off user research and interviews in south Philadelphia, which has a large Hispanic community. "Manuel and I would grab our bikes, and it was less crowded, so people were more willing to talk and spend time with us there on the streets," Bernardo said.
But during their summer internships, Manuel worked in Florida while Bernardo juggled his work in California. "We kept expanding the scope of research, so that also helped," Bernardo said.
In this transcribed interview, which has been edited lightly, both founders explain what they learned from their research and how they built Felix, a chat-based platform to eliminate barriers for Latinos to send money abroad.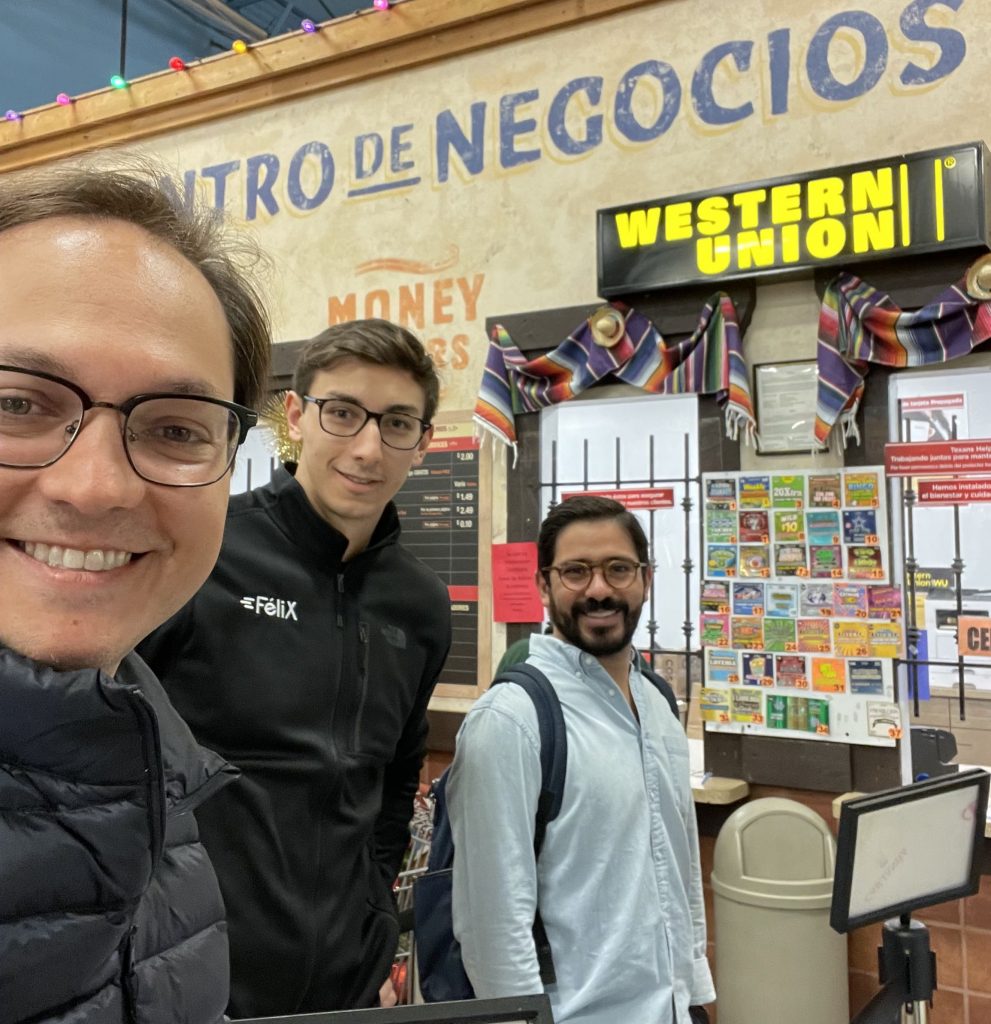 What is Felix and why remittances?
Bernardo: A remittance in a nutshell a cross border payment. But it's typically more like a grant or a gift from a family member to another. In the case of Mexico, it's money for the economies because a big part of the GDPs of Latin American countries come from these remittances. For the people that migrated looking for better work in the US, they send their paycheck to their families. That's where we're involved.
Our vision is that remittances should be as easy as Venmo and interacting with a company should be as nice as talking to your bot on Lemonade. Today, more than 75% of transactions to Latin America are still done in cash through stores. Transactions that begin in cash touch too many parties, which makes them an expensive process. This is problematic because it's very expensive to cash transactions since there are so many parties. It's extremely inconvenient for people to have to take time off work and commute, then get in line and commute again.
One thing we've learned from the research is that there are a lot of different options to send money. For the Latino customer, language or tech-savviness are barriers. For us, everything is Spanish. We take a lot of pride in saying Felix is a product built by Latinos, for Latinos. We landed on a chat-based solution because most Latinos use WhatsApp. The app was already part of the remittance process because people were taking a picture of the receipt and sending it through the channel.
Manuel: It's super hard to send money to Venezuela. You send dollars here to a person that has a bank account there, typically through Zell. Somebody sends the local currency to another person, and that's how we do it for our families and friends.
Our original thinking was to build cross-border e-commerce. You buy groceries; you pay for services. We went out with a website to test the product, and it was a complete failure. Immigrants don't want to buy things for their families. They want to send the money to their families and trust that they can do better with the money.
We've seen other startups build gift cards for families, and they spend a lot of money doing that. We built our product with a couple of hundred bucks and a Wix website. By going out and really interviewing people, we accidentally came across a WhatsApp centered model.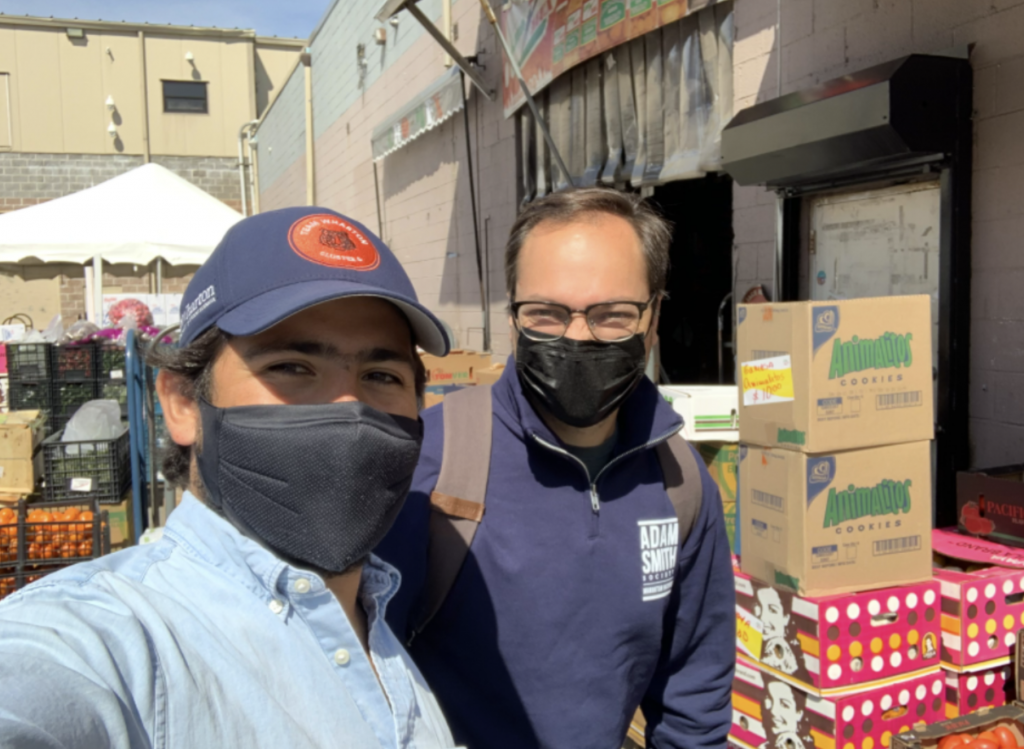 How did you conduct early user research?
Bernardo: We were going to South Philadelphia all the time, and by that point, everyone in the region knew us. When you talk to someone on a random Monday at 11 a.m., no one wants to talk to you because everyone's busy. But there was this one guy who ran a grocery store and invited us to his house. As we did the demo and showed him the low fees, he said, "Whoa, this is a scam." It was that type of reaction plus many others that eventually told us what was fair pricing. People tell us numbers that, if too low, look like a scam but if too high, is expensive.
We also did a trip to Santa Ana, California and went outside of North Gates supermarket to interview people. After a while, the police came to us, and we went to the next supermarket. Then the police took down our name again as we promoted our product. We consider it one of the funniest user interviews.
How do you recommend founders build good products?
Let people tell you what they want. We would ask the same user interviewees to test the product, iterate on their feedback, and ask them to try the product again.
---
Written by DRF head of content, Anne Wen. Reach her at annewen@dormroomfund.com. More updates on our Twitter, Medium, and newsletter. Founders, apply for an investment from us. 🚀