VC has a long way to go when it comes to representation—less than 6% of partners in venture capital are Black, Latinx, or Indigenous. In an effort to change the face of venture, DRF launched our inaugural program in 2020 to increase representation of Black, Latinx, and Indigenous individuals in VC, and we're excited to share the cohort that participated in the third annual program this past summer. This year's 35 accepted participants are well on their way to careers in venture capital and startups after receiving a Blueprint for what to look for in successful vc-backed companies. 
Get to know the Summer 2022 Blueprint graduates: 
André Javier Guardia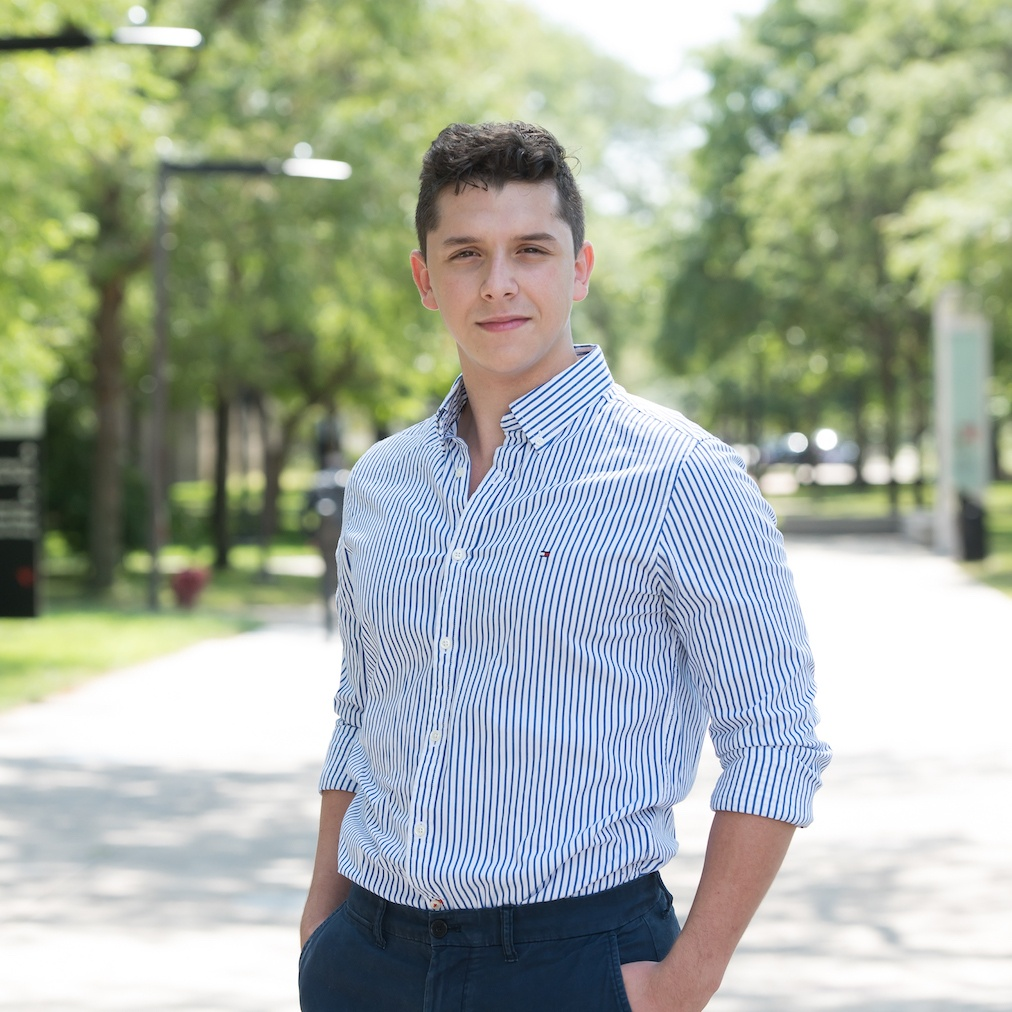 André is a senior at the Illinois Institute of Technology studying Physics with a specialization in Entrepreneurship. He worked for a year as a Venture Associate at the Illinois Tech's Entrepreneurship Center, the Kaplan Institute (KI). André is interested in the transformative potential of decentralized finance (DeFi) in global markets, specifically in emerging markets such as Latin America. He is originally from Costa Rica.
Andrea Bogarin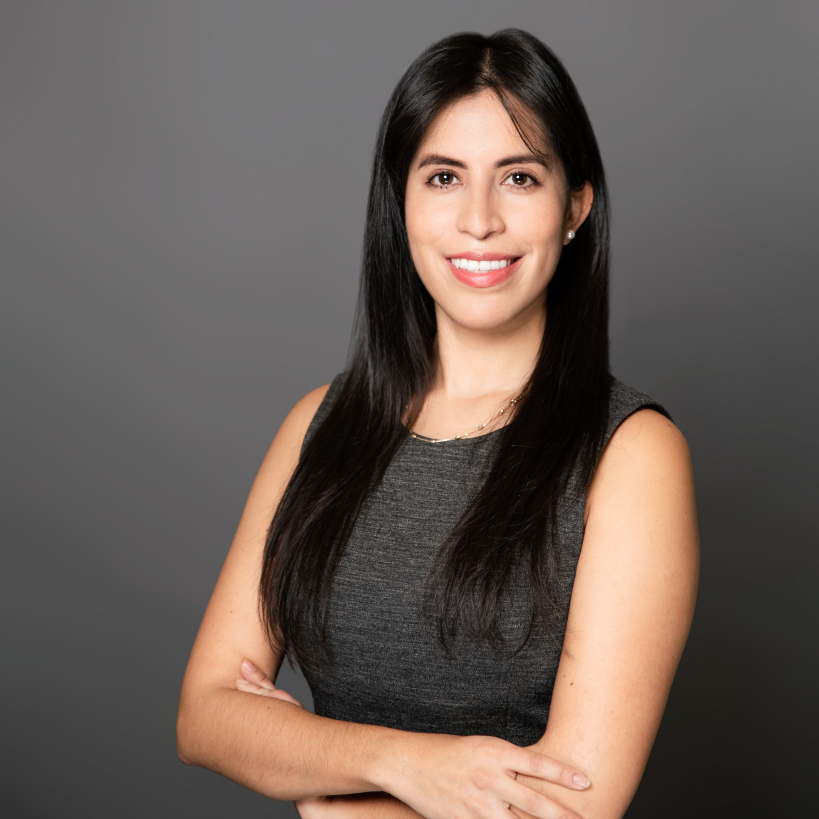 Andrea is an MBA student at Wharton. She is a first-generation immigrant who studied biomedical engineering at Columbia University. Andrew has worked as a product manager at early-stage startups prior to business school, and is eager to break into the VC industry to create a space for underrepresented founders and investors. Outside of work, she is a speakeasy connoisseur. She is originally from Peru.
Andy Ivan Vargas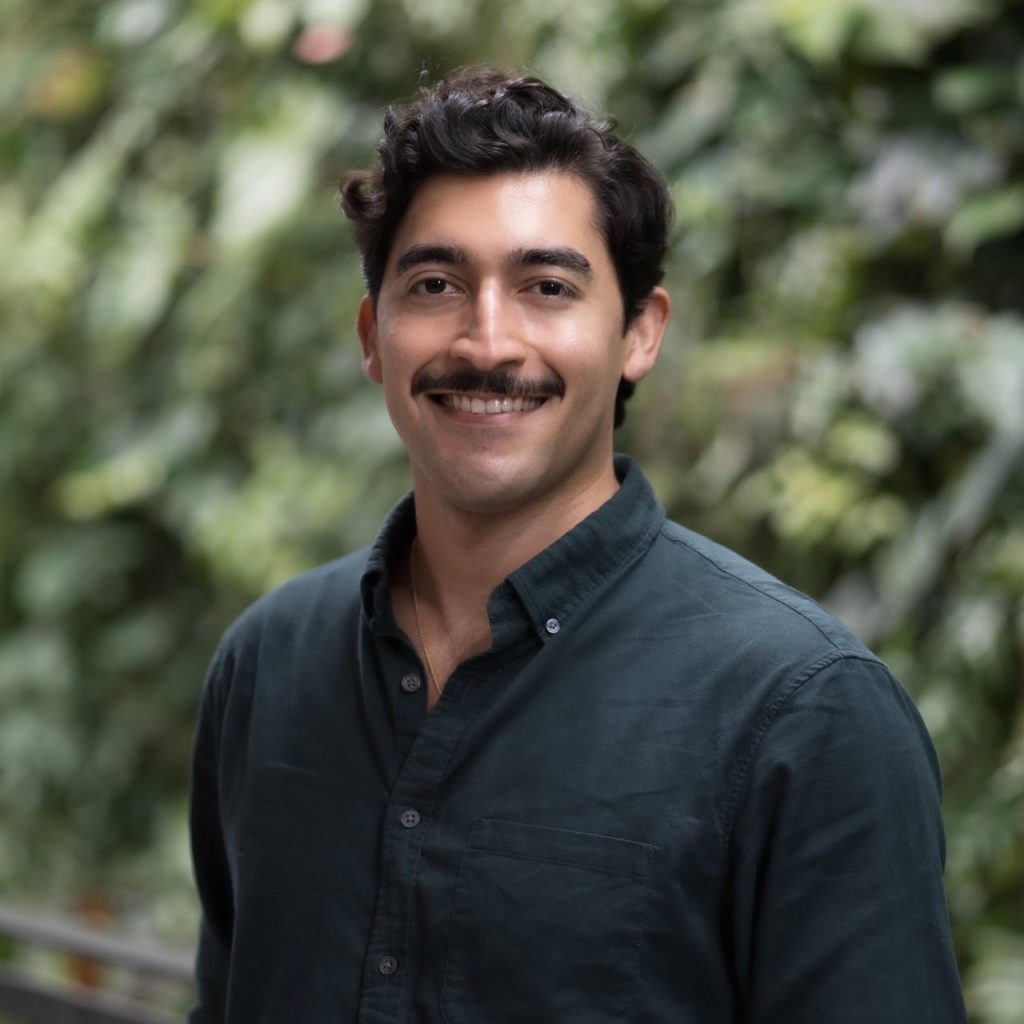 Andy is an incoming MBA student at Wharton. He has experience working in big tech, energy, and the financial services industry. Most recently, Andy worked for Amazon and focused on the largest private pricing deals for Amazon Web Services. In venture, his interests lie in deep tech, cloud infrastructure, enterprise software, fintech, and renewable energy. He is passionate about relationships and helping build businesses. Andy enjoys rowing, yoga, travel, and the outdoors. He is originally from El Paso, Texas.
Anja Young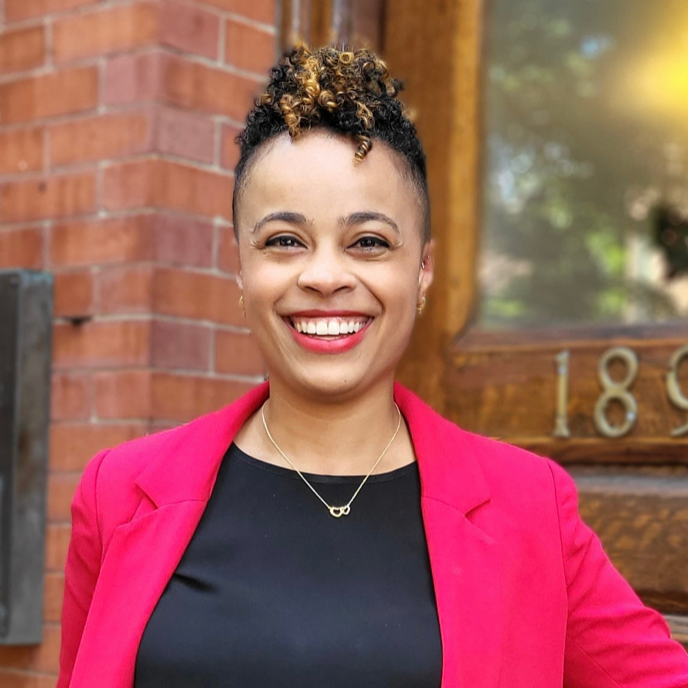 Anja is an incoming dual MBA/MPP student at the Wharton School and Harvard Kennedy School, where she will be a Toigo Fellow and a Lana Williams Woods Fellow. This summer, Anja is interning at Collide Capital through the Kapor Centre. Previously, she worked as a manager on the investment team at New Profit. Here, she designed and implemented processes to find and select Black, Latinx and Indigenous founders. Her work led to 15 investments and almost tripling diverse representation in the fund portfolio during her tenure. Anja is also a proud MLT and Stanford alumni.
Ashleigh Williams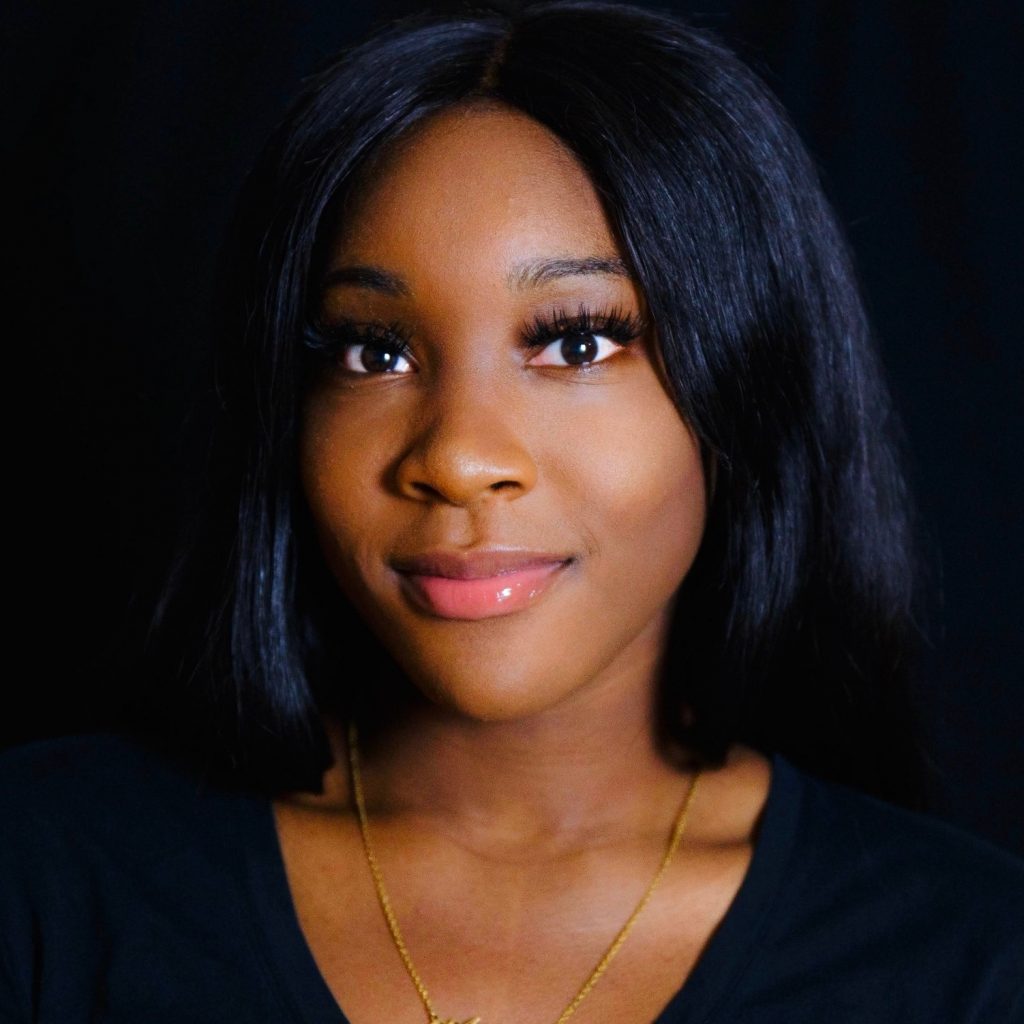 Ashleigh graduated from Hampton University in 2018 with a degree in Business Administration. While at Hampton, her focus was on finance prior to transitioning to a full time role in tech. Currently, she is a Business Development Manager at Microsoft, where she leads their partnership strategy in support of diverse founders. Her goal is to translate her experience into a role where she is able to use capital to advance diverse founders.
Ashley Reid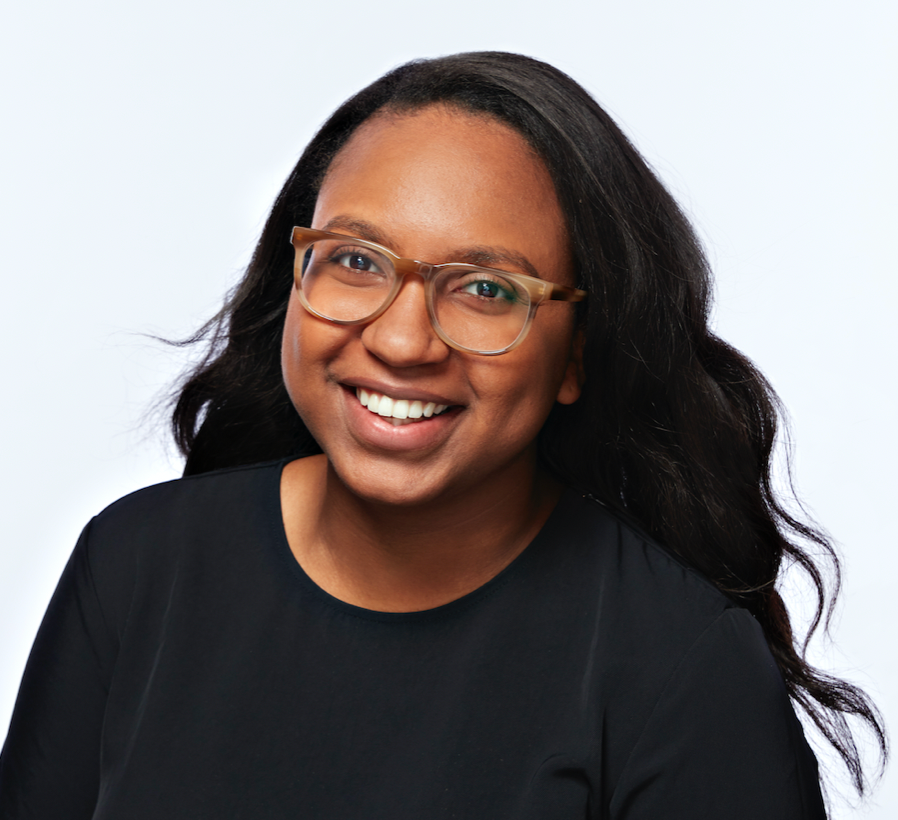 Ashley is an MBA student at Harvard Business School. She is currently interning in Bain's education practice. Born in Chicago, Ashley started her career volunteering for political campaigns on the West Side. After internships in government, Ashley explored the private sector and pivoted into technology. She has worked on a variety of marketing teams at Facebook (Meta) and Google, and integrated social corporate responsibility and accessibility into her work. Most recently, Ashley was a product marketing manager at Google focusing on community engagement and social impact. She also worked closely with the policy team on programming to connect the dots between racial justice, civil and human rights, and tech policy. Ashley holds an undergraduate degree in Politics, Philosophy, and Economics from Spelman College. She now lives in Boston, MA.
Bill Njoroge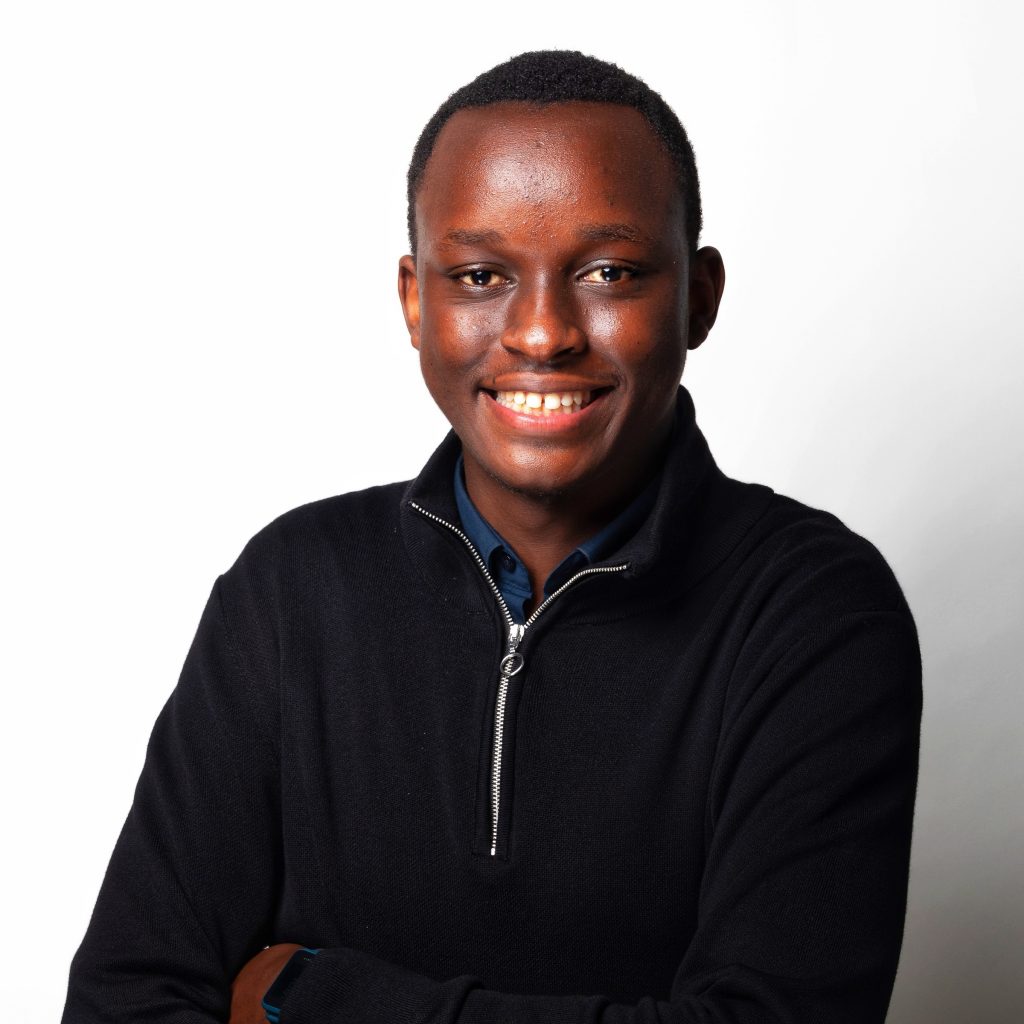 Bill is a rising sophomore and a Hodson Scholar at Johns Hopkins University majoring in Computer Science and Economics, with minors in Entrepreneurship Management and Applied Math. He is interested in fintech, DeFi, machine learning, product, and VC — especially in Africa. He has previous experience working with early-stage startups in product and software roles. On campus, he is a member of A-Level Capital, a research assistant at a Machine Learning Lab, and an entrepreneur building his own product that provides credit risk analytics to DeFi crypto lending platforms. This summer, he is a software engineering intern at Nvidia building data infrastructure and machine learning models for their robotics simulation platform. In his free-time, Bill loves exploring new places (and restaurants), reading comics, and going on road trips. He is originally from Nairobi, Kenya.
Brendan Francis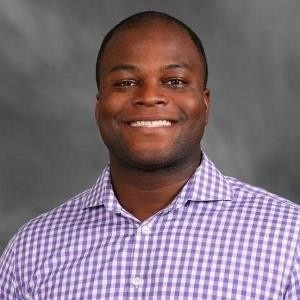 Brendan is an MBA student at the USC Marshall School of Business. He is also a Senior Risk Analyst at Airbnb and a nascent angel investor looking to break into venture post-MBA. His interests include electrification, the sharing economy, smart homes, and housing. He is eager to expand his network and learn more about venture capital.
Carlos Arango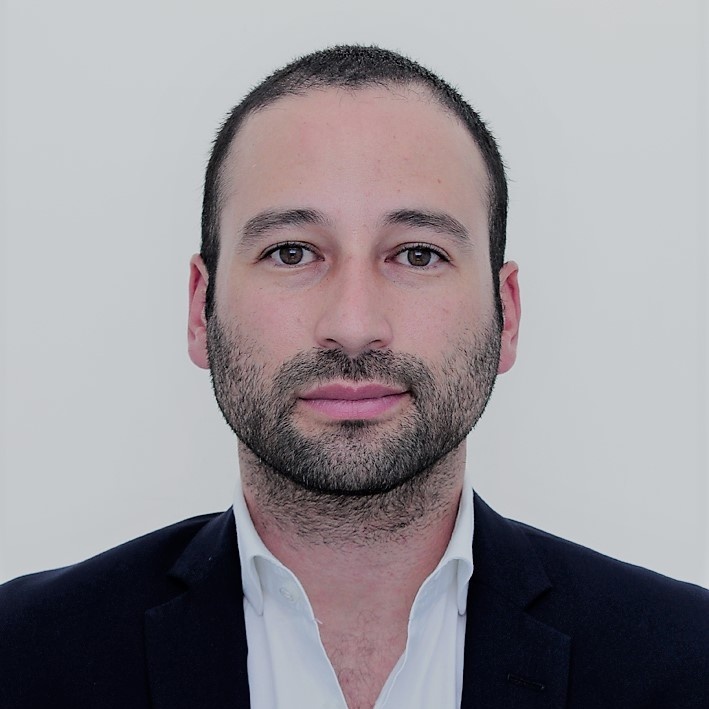 Carlos is a CBS/LBS Global EMBA student, having completed his undergraduate in Finance and International Relations with a MSc in International Management from ESADE/LSE. He has worked in finance for over 12 years and has first-hand experience conducting fundamental analysis and assisting institutional investors with identifying suitable business opportunities. Carlos is passionate about ensuring that companies get access to the financial resources and skills needed to carry out their growth plans. His main areas of interest are Fintech, B2B SaaS, AI/ML, WealthTech, Proptech, and Insurtech.
Carlos Delfino Sotelo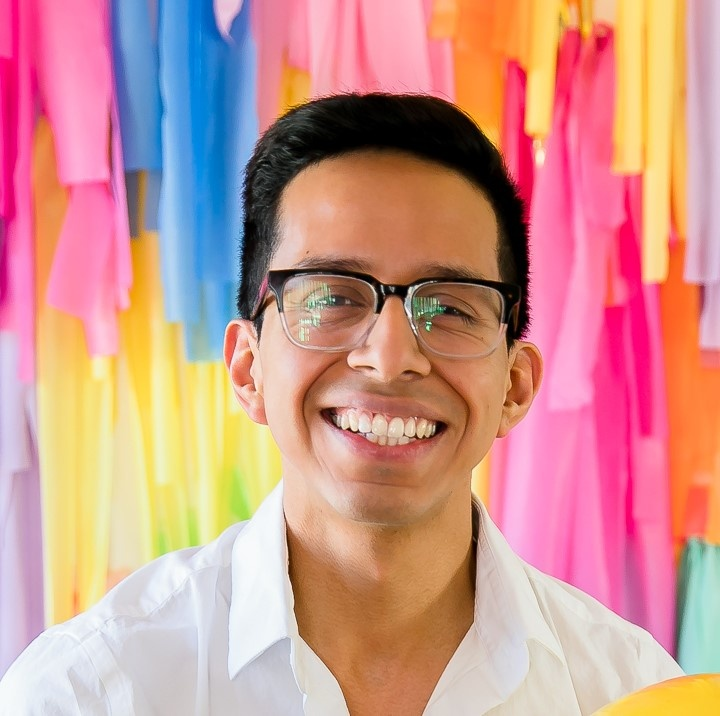 Carlos is an incoming MBA student at the University of Michigan's Ross School of Business, where he is interested in driving education equity through technology, data, and policy. Passionate about closing opportunity gaps and advancing historically underinvested communities, Carlos studied public policy at Princeton. At Houston ISD and KIPP, he devoted his advising and management career to building more equitable systems and programs to support high school and college students in reaching their postgraduate goals. His interests include AI, EdTech, and Future of Work. Three things Carlos can't say no to are karaoke, road trips, and loaded fries. Carlos is deeply proud of his Mexican roots and grew up in Pasadena, TX.
Chase Griffin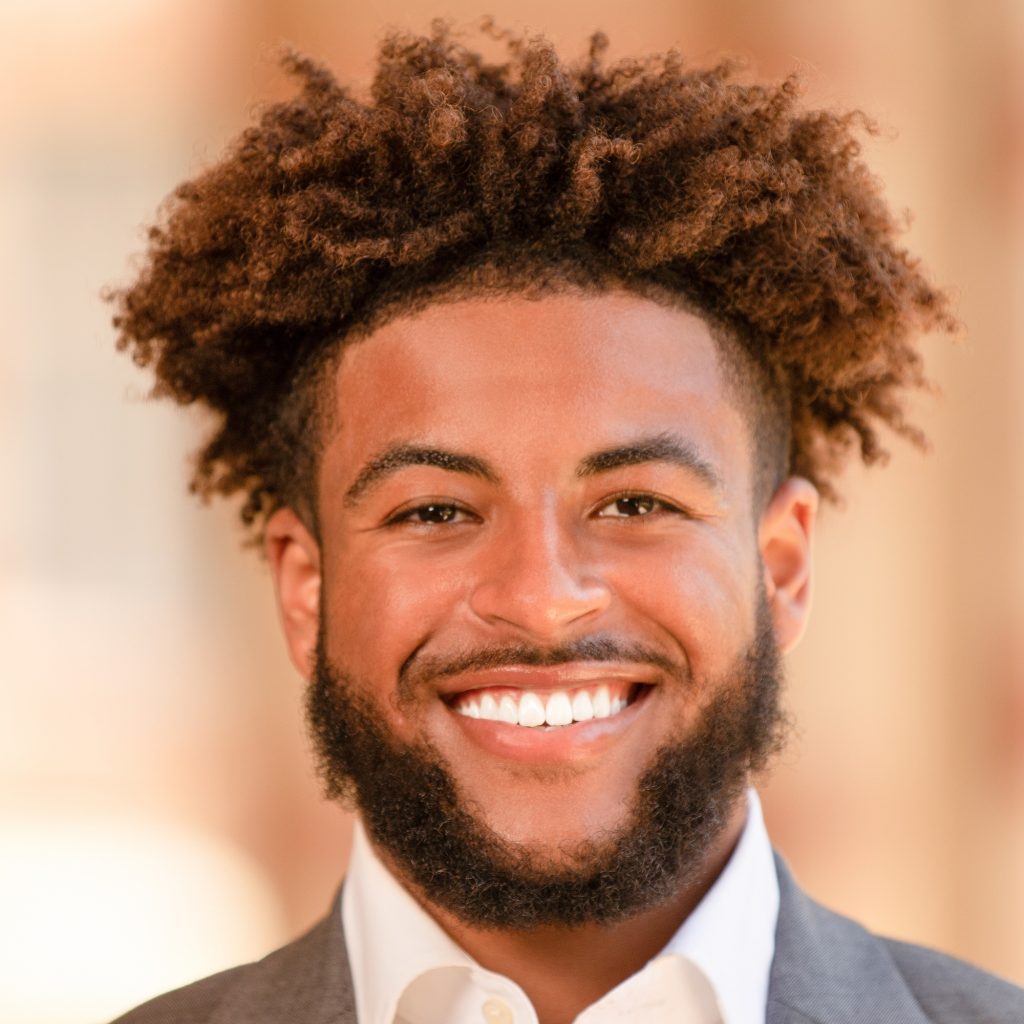 Chase earned his undergraduate degree in Public Affairs at UCLA in just over two years and is now enrolled in the M. Ed for Transformative Coaching & Leadership at UCLA's Graduate School for Education & Information Sciences. At UCLA, he also plays quarterback on the Football Team and is a nationally recognized student athlete leader and pioneer in the Name-Image-Likeness (NIL) movement. He is interested in investing in student-founded ventures and integrating student athletes into the startup ecosystem on college campuses. Through his company, BE11EVE Brand, Chase has successfully executed dozens of major ad campaigns. He is also a highly sought-after strategy consultant and speaker, as well as a member of the PAC-12 Student Athlete Leadership Team (SALT) and Bruin Athletic Council (BAC). He is the recipient of the National NIL Athlete of the Year Award, Chancellor's Service Award, Bruin Leadership Award, Arthur Ashe Jr. Sports Scholar Award, and the Pac-12 Academic Honor Roll.
Cindy Heredia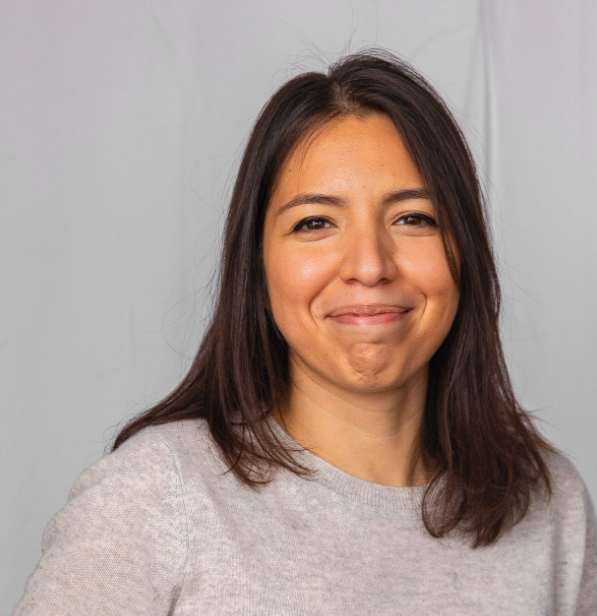 Cindy is an MBA student at MIT Sloan. This summer, she is working as a Summer Associate at Fontinalis Partners, a venture fund focused on mobility. Her interests lie primarily in autonomous systems and robotics. In her spare time, Cindy leads MIT's autonomous racing team in the Indy Autonomous Challenge.
Damian Murray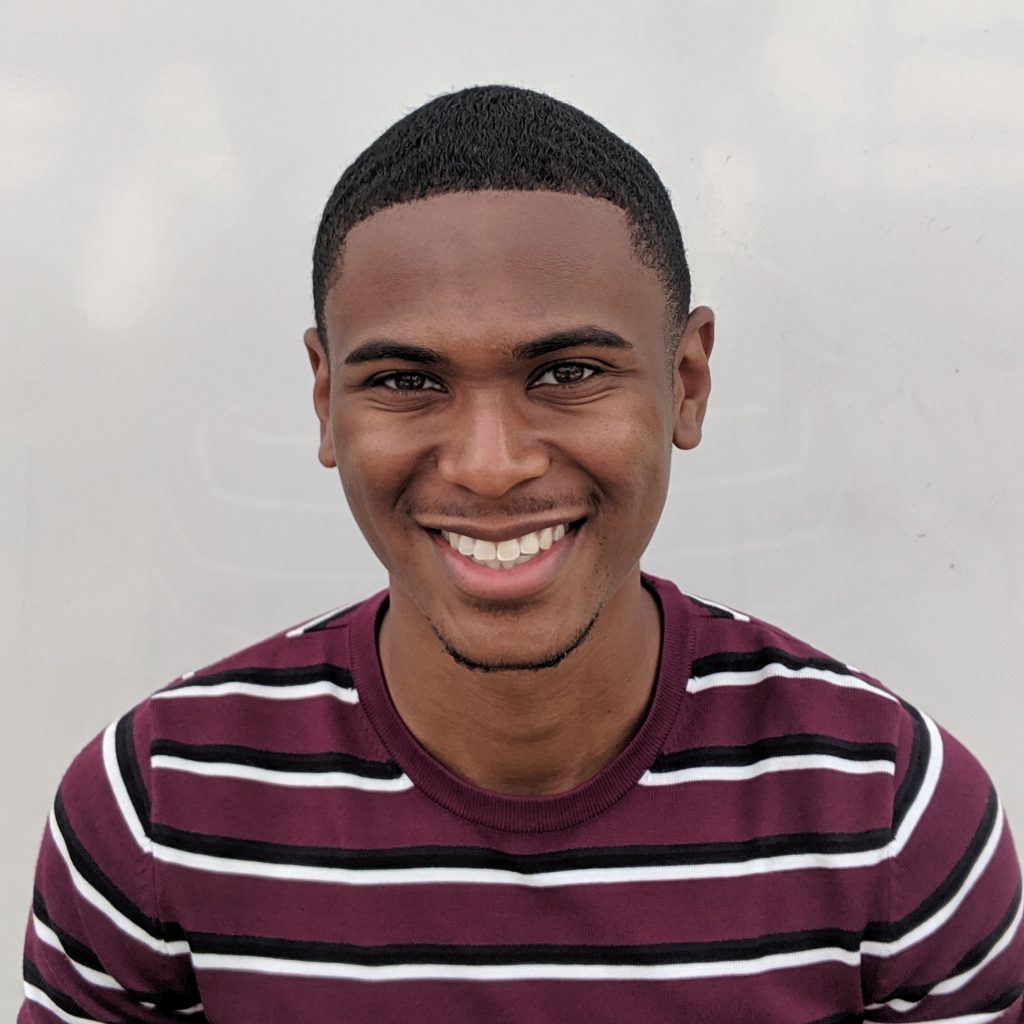 Damian is a graduate of Columbia University and Jackson State University. He is an incoming Schwarzman Scholar where he will study at Tsinghua University in Beijing, China. Currently, Damian is interning at F-Prime Capital on the Healthcare investment team. In his spare time, Damian enjoys digging deeply into blockchain and web3.
Darrell Lee Williams Jr.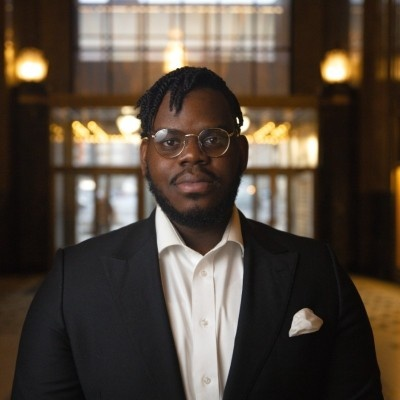 Darrell completed his undergraduate degree in professional writing at Michigan State University, and a dual masters degree in Data Science & Health Administration at the University of Michigan. Darrell currently works at Humana as a Senior Data Scientist in the Enterprise Data Science & AI division, and is President and Co-Founder of the Lawson Porter Scholarship Foundation, a non-profit for black students. Darrell's interests in VC include healthcare startups geared toward better digital and physical experiences in healthcare for Black consumers, and technology that improves people's lives in cultural competent ways.
Fanta Traore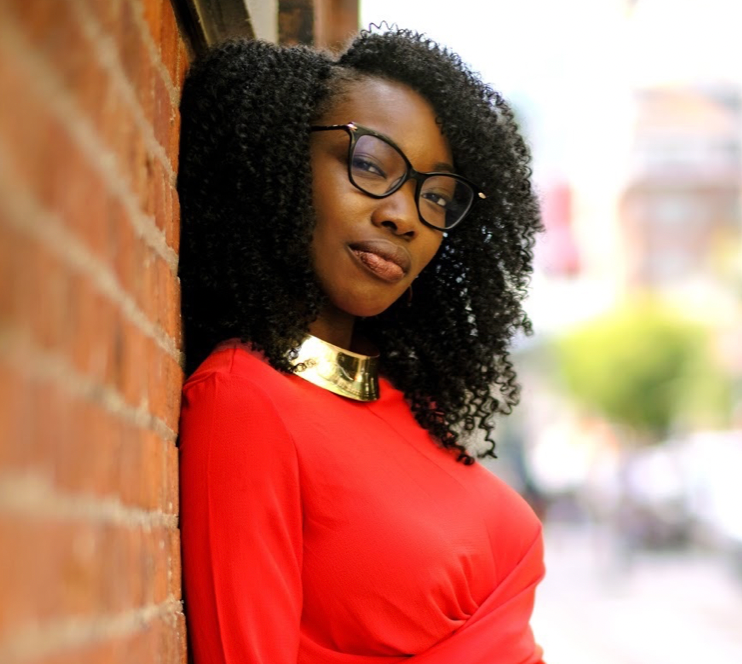 Fanta is an MBA student at Yale School of Management, where she focuses on venture capital, management, and public-private partnerships. Prior to attending business school, Fanta worked as a senior research assistant in the Federal Reserve System's International Finance division. Fanta also spent nearly a decade in the social entrepreneurship ecosystem, working for Echoing Green and the Anzisha Prize. In 2018, she co-founded the Sadie Collective, which has been featured on NPR, Fortune, Forbes, and the World Economic Forum. She has been recognized as a Global Shaper with the World Economic Forum, and is on the Board of Directors of WAKE Academy, an all-girls school in Guinea. Fanta speaks four languages and has worked across Sub-Saharan Africa. She received her undergraduate degree in Economics and Political Science from Howard University, where she obtained dual degrees in Economics and Political Science and graduated summa cum laude, Phi Beta Kappa.
George Okpamen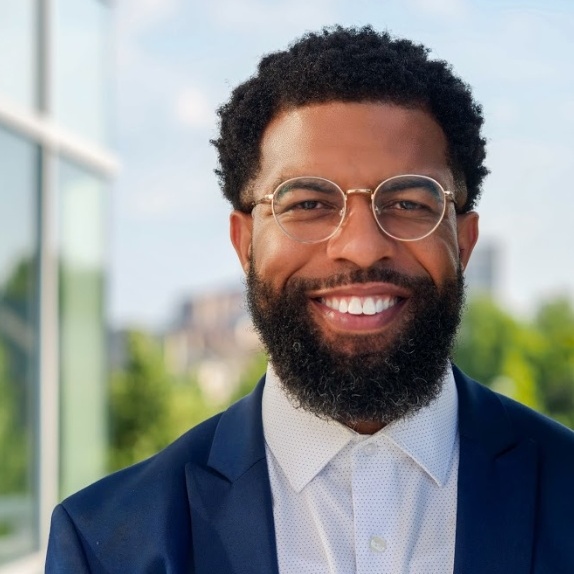 George is an MBA student at the Ross School of Business at the University of Michigan. This summer, he is working as a Summer Venture Capital Fellow at BloombergBeta. He is a pharmacist by training with over seven years of dynamic marketing and business development experience across multiple healthcare sectors. At Ross, George is the incoming Co-President for the Entrepreneurship and Venture Capital (EVC) club, and the creator of the Defining Fintech Initiative (DFI) — a business and tech partnership with the University of Michigan, Howard University, and Fintech In Action. George is passionate about closing generational gaps in health and wealth, especially in historically overlooked communities. George is the proud son of Nigerian immigrants, Pastors Mike and Christy.
Jason Gonzalez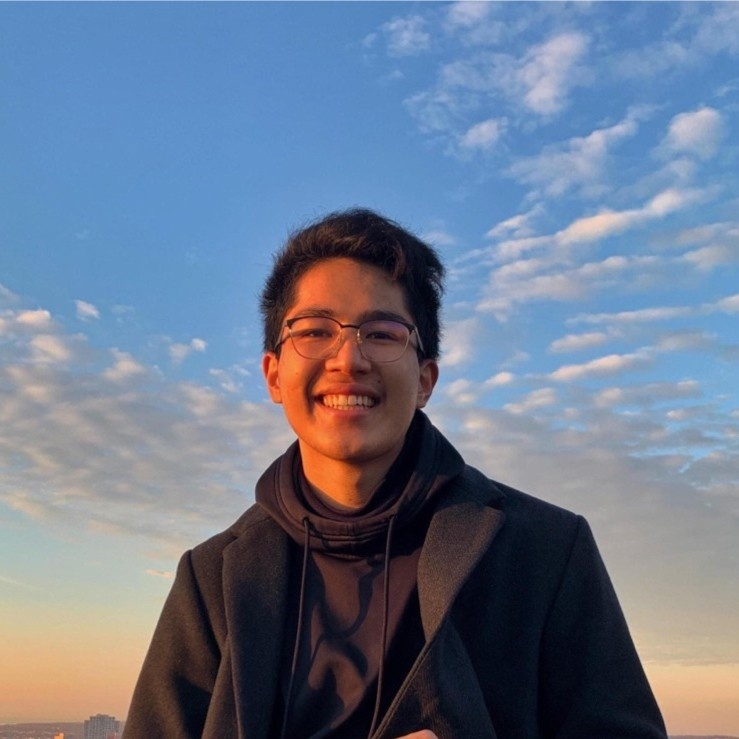 Jason is a rising sophomore at Yale University double majoring in Applied Math and Economics. His interest in venture capital began when he helped develop a backup sensor for cars manufactured before 2014. As the Chief Executive Officer of the Mentorship Project, Jason seeks to close the achievement gap in America by providing mentorship to students from underrepresented backgrounds. In the past, he worked as a Republic Venture Fellow, where he conducted due diligence, participated in live deals, and wrote an investment memo on the education sector. Jason loves exploring the intricacies of venture capital by diving into industries such as green tech and data aggregation, and is open to new ideas and ways of thinking. In his free time, you can find him writing poetry, drinking boba, binging k-dramas, and running.
Jesus Palenzuela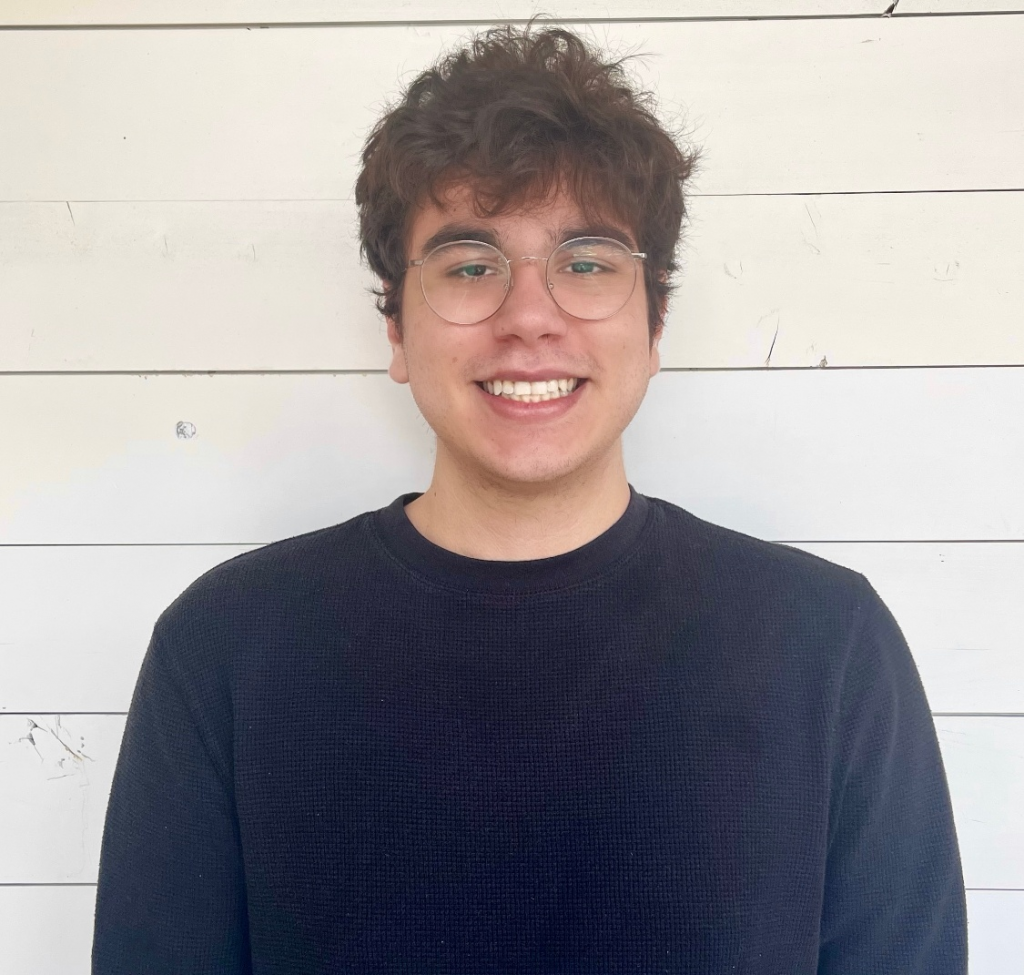 Jesus is a rising senior at Emory University double majoring in Environmental Sciences and Economics. His past experiences include working at two venture capital accelerators and in renewable energy. This summer, he interned on the Business Operations team at Hatch through the True Ventures Fellowship. He is incredibly passionate about climate-tech, entertainment, gaming, and wellness-tech. In his spare time, Jesus is an avid hiker and boxer.
Jose Avelar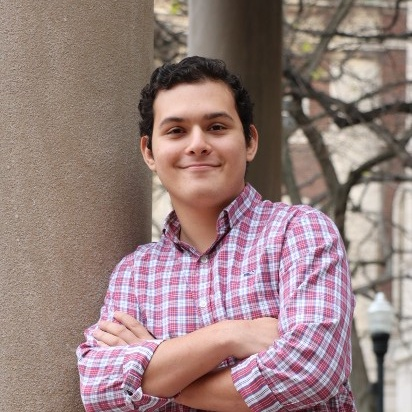 Jose is a sophomore at Columbia University studying Computer Science and Statistics. He has experience as a founding member at a social media startup, and as a leader of several other tech projects. He is passionate about data-driven decisions in business and the Latin American startup scene. He was born and raised in El Salvador.
Juan Rivera Pèrez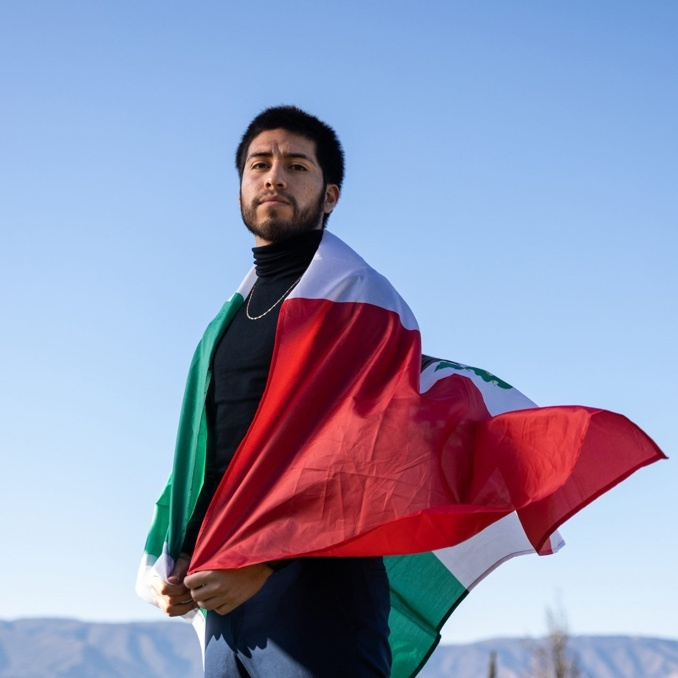 Juan is a recent graduate from California Polytechnic State University, San Luis Obispo. He is passionate about helping businesses with the largest net positive social impact reach their full potential. Juan has focused on Web3 since January of 2021. He has invested in various NFTs, started his own crypto portfolio, and began a GameFi guild specializing in Axie Infinity. Now, Juan is taking his experience to help transform an ex-gaming consulting company owned by NetMarble F&C, GamerSpeak.
Kaya Ten-Pow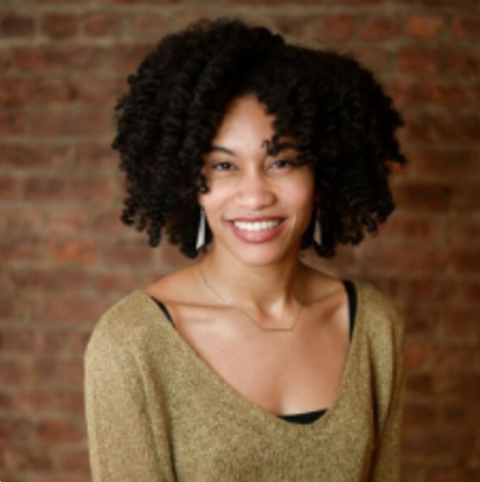 Kaya is currently an MBA student at the UC Berkeley Haas School of Business. She received her undergraduate degree in Public and International Affairs from Princeton University. After Princeton, she moved to Chile to work for Endeavor, an accelerator that supports high impact entrepreneurs in emerging markets and helps local companies achieve global growth. After moving back to the United States, Kaya spent 3 years working at Accenture Strategy, where she focused mainly on cost optimization, due diligence, and impact evaluation projects. Kaya has spent the last four years working in Strategy and Operations at Skillshare, an EdTech startup. She is excited to learn more about how the private sector can be leveraged to drive progress and impact in underserved communities.
Lanita Patton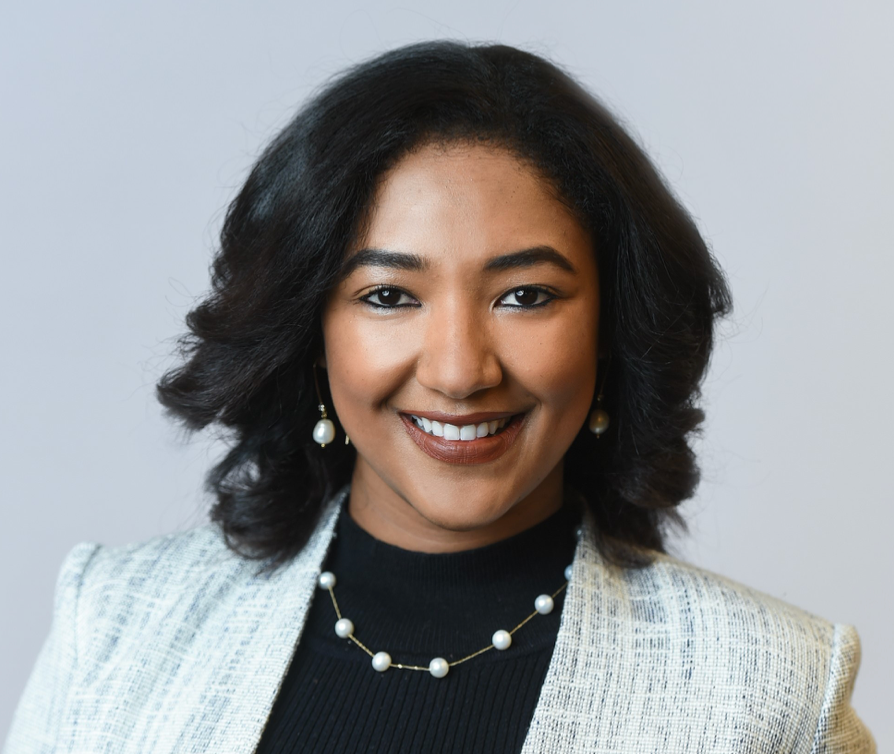 Lanita is currently an MBA student at Harvard Business School. Prior to business school, Lanita was a management consultant at PwC in Atlanta, where she partnered with telecommunications and media clients on digital transformations, operational strategy, and mergers and acquisitions. While in Atlanta, Lanita also started a dance company to empower women and girls through dance and movement. Through venture capital, she aspires to empower marginalized communities in tech, beauty, health and wellness, and media. Lanita received her undergraduate degree in Finance and Entrepreneurship from the University of Florida.
Luisa Franco Sampaio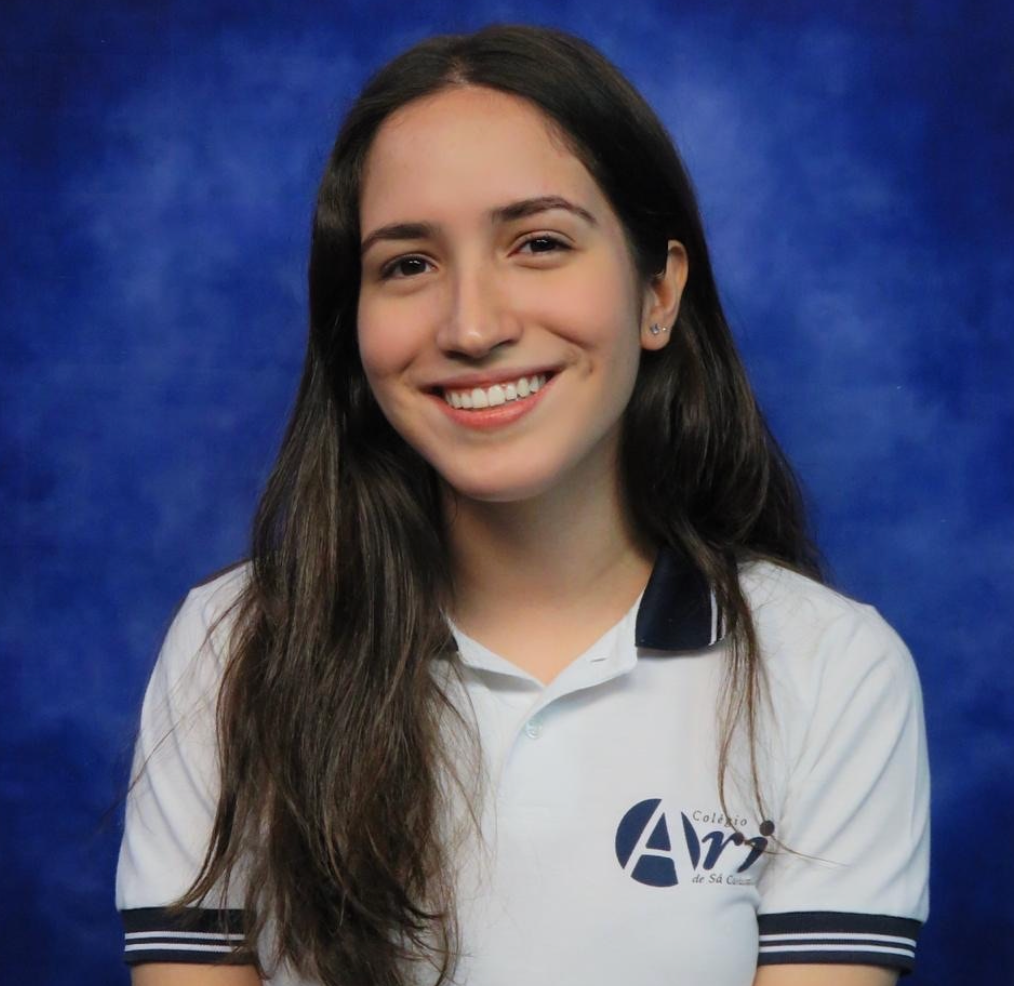 Luisa is a student at IE University in Spain studying Economics. She is passionate about Fintech and ESG impact investments and wants to learn more about the venture capital space. Her current experiences in venture include due diligence and drawing company profiles.
Maria Jose Vasquez Larkin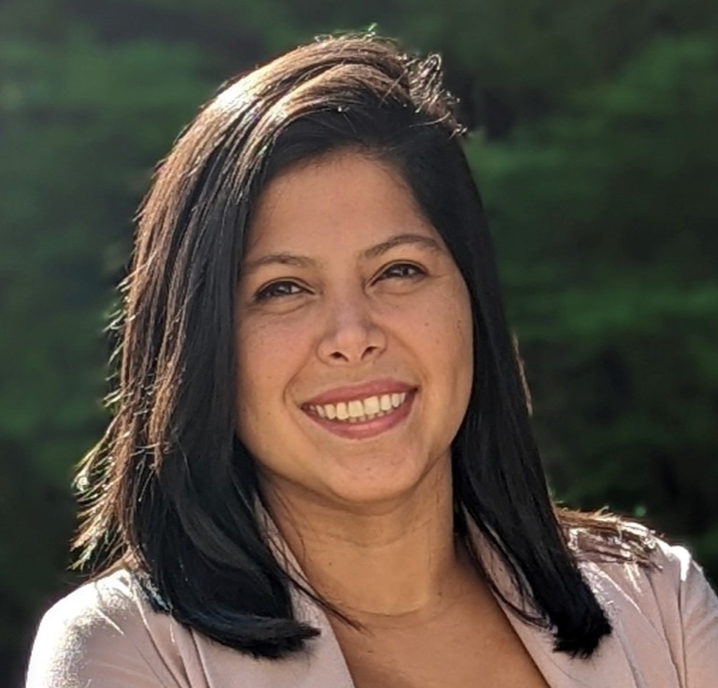 MJ is an MBA student at Duke University, Fuqua School of Business. She previously worked at Morgan Stanley Wealth Management before transitioning to Ellevest, a fintech on a mission to get more money in the hands of women through investing. At Ellevest, she was a founding member of the Private Wealth Management team. Her interests are in the femtech space. Maria received her undergraduate degree in Finance at Boston University.
Mariam Badi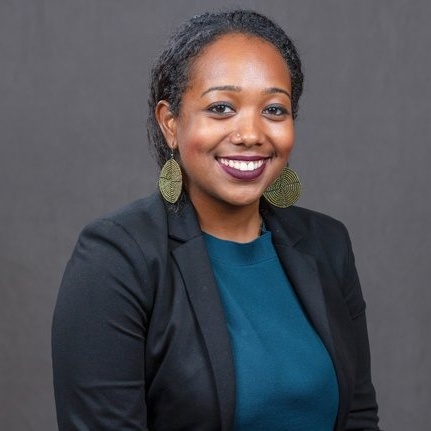 Mariam is a second-year dual degree student at the University of Pennsylvania, completing an MBA at The Wharton School and an MA in International Studies with the Lauder Institute. Before business school, Mariam worked for Emerging Public Leaders (EPL), a startup non-profit that runs a public service fellowship in Africa to train African university graduates for careers in government. As program manager, Mariam oversaw and expanded EPL's operations to East and West Africa. She received her undergraduate degree in Government & Politics and International Development from the University of Maryland. She is interested in fintech and digital commerce in emerging markets, and completed a summer Product Marketing internship at Visa this summer. In her spare time, she enjoys listening to Afrobeats and Reggaeton music, attending yoga and fitness classes, traveling, and exploring coffee shops.
Nicholas Lopez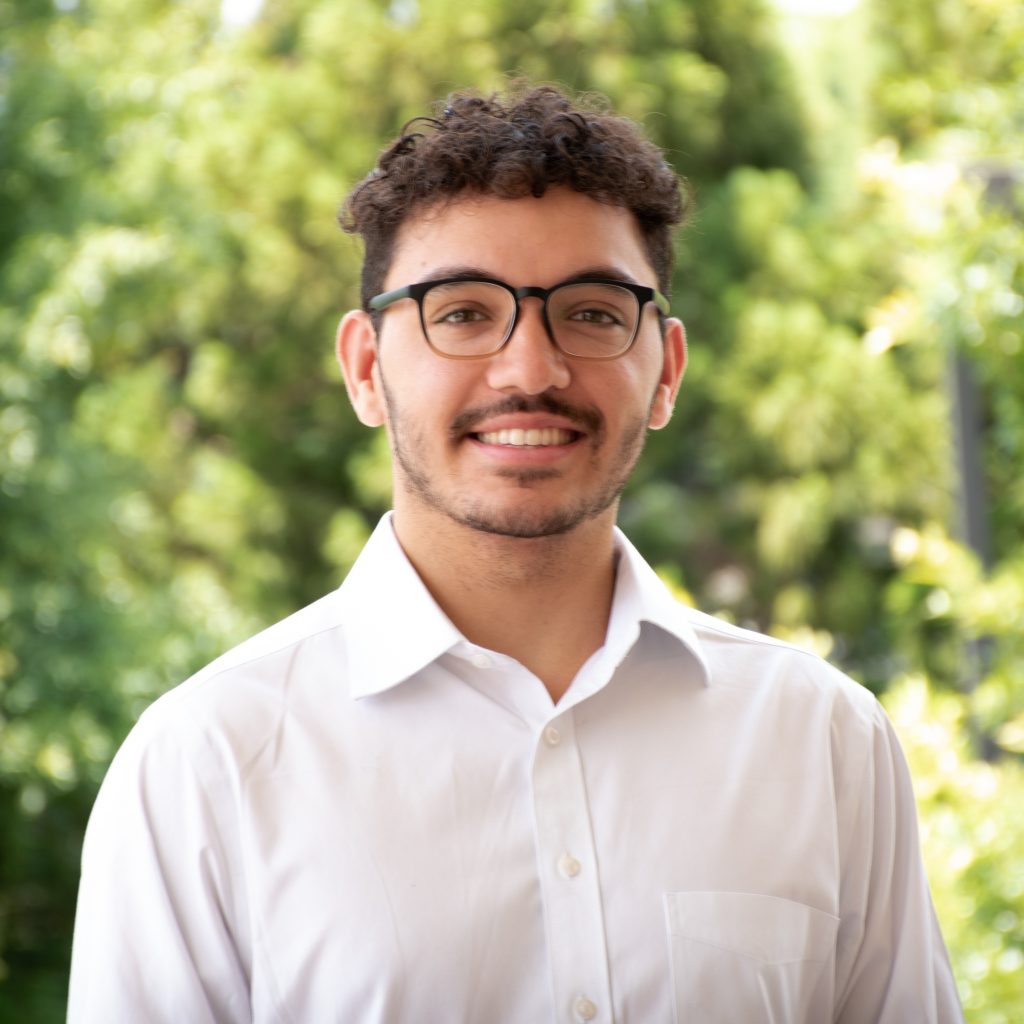 Nicholas is a rising senior at the Georgia Institute of Technology, majoring in Finance with a certificate in entrepreneurship. Previously, he interned at McKinsey and Company, doing manufacturing and public sector work. This summer, he worked as a Summer Analyst on BlackRock's platform innovation team. He first discovered venture capital through startup consulting in Atlanta, and by starting a company focused on small-business advertising resources. Within the venture space, he is interested in fintech, SaaS, industrials, and mobility technology.
Oyebade Adepegba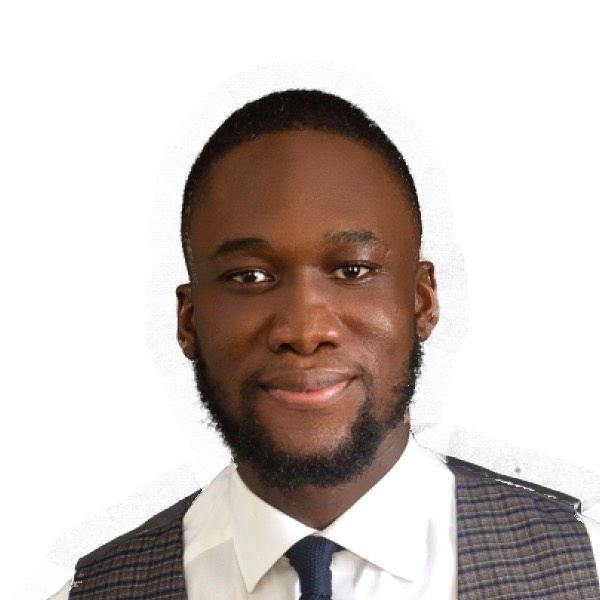 Oyebade is an MBA student at Yale School of Management. He also works as a Legal Counsel at Eland Oil and Gas, a subsidiary of Seplat Energy PLC, where he provides legal advice to senior management and project team members on a wide variety of upstream oil and gas exploration, development, and operations projects in Nigeria. Recently, he co-founded a fintech company called Splishpay to help small business owners accept digital payments. He studied Law at the University of Lagos and the Nigerian Law School, and was called to the Nigerian Bar. He is a partner at an angel club in Lagos called Hoaq, where he has invested through syndicates in startups across Africa ranging from fintech and healthcare tech to property tech. In his spare time, he practices karate, and enjoys great movies and TV shows.
Parrish Pipestem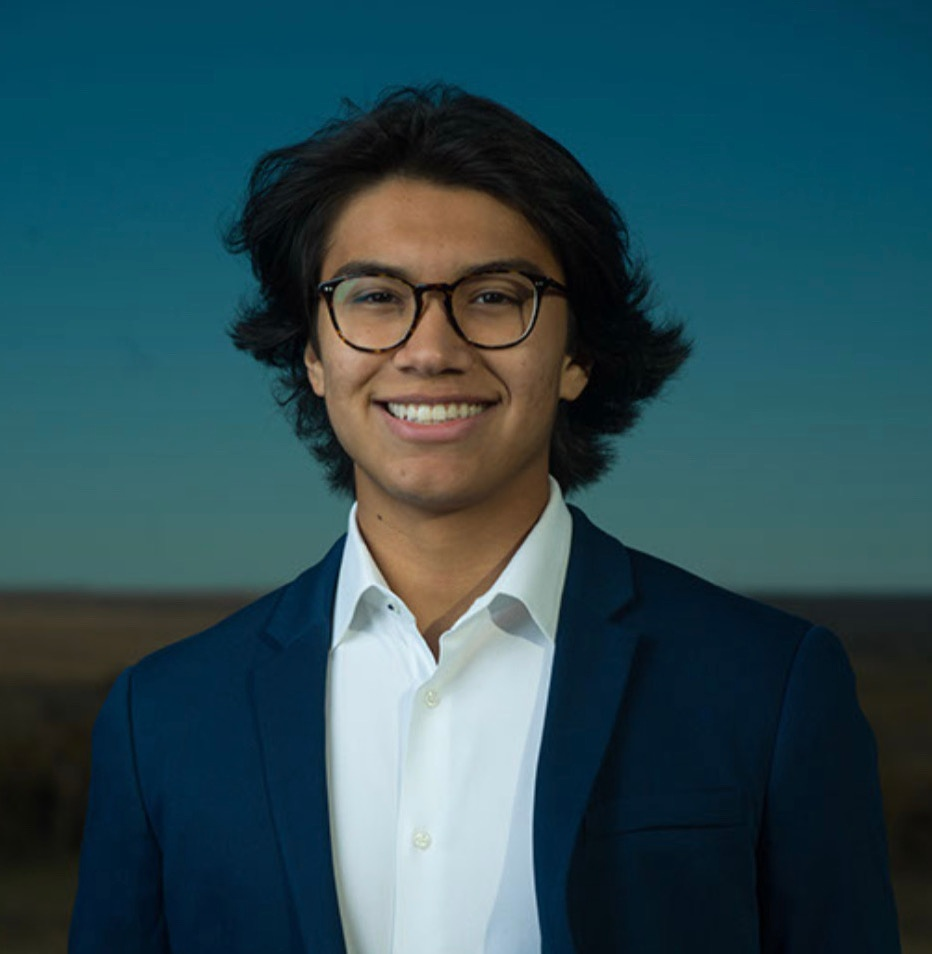 Parrish is a sophomore at Stanford studying computer science. He works at Cardinal Ventures, Stanford's student-run startup accelerator. Previously, he interned at Kituwah, LLC, the economic development branch of the Eastern Band of Cherokee Indians. This summer, he is working at Microsoft as an Explore (SWE + PM) intern. His dream is to invest for his tribe to diversify their economy.
Roberaa Ayana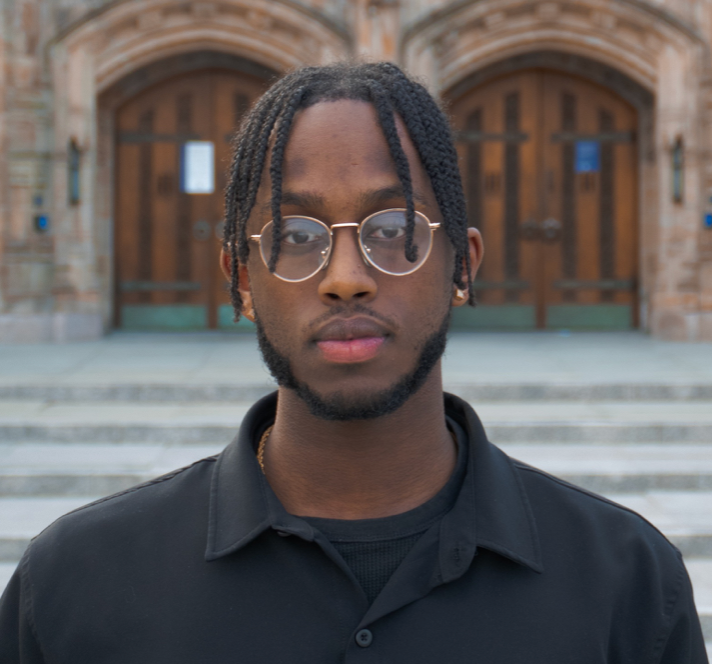 Roberaa is a junior at Yale where he majors in Ethics, Politics, and Economics. Originally from Minnesota, he was first exposed to the power of innovative technologies while he completed science research at the University of Minnesota. Now, he is an obsessive community builder, placing much of his emphasis on building resilient communities in unlikely spaces. This summer, he worked for Emerson Collective's venture capital team, whose focus revolves around identifying and investing in diverse founders.
Roman Scott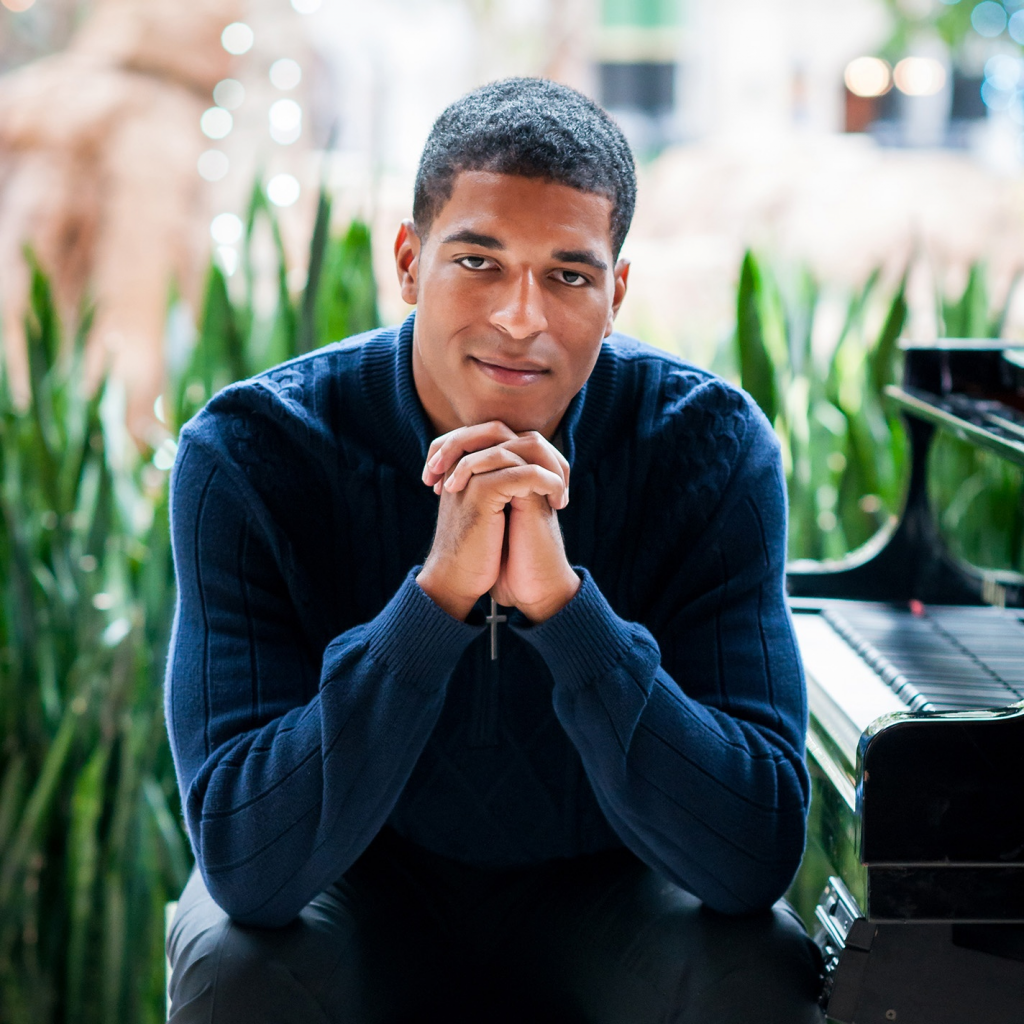 Roman is a sophomore at Stanford University studying Management Science & Engineering and Political Science. Roman is an avid entrepreneur and the founder of Burton Algorithms, a software development agency for mobile and web applications, and NFBeats, a blockchain music startup. He is also a professional pianist with nearly a decade of experience in producing albums, public performance, and directing choirs. Roman aims to create entrepreneurial and economic opportunities for Black communities through venture capital and public policy. He is a Jackie Robinson Scholar and the worship leader for Fellowship of Christian Athletes. He previously worked as an engineer at Facebook.
Sholape Fashemo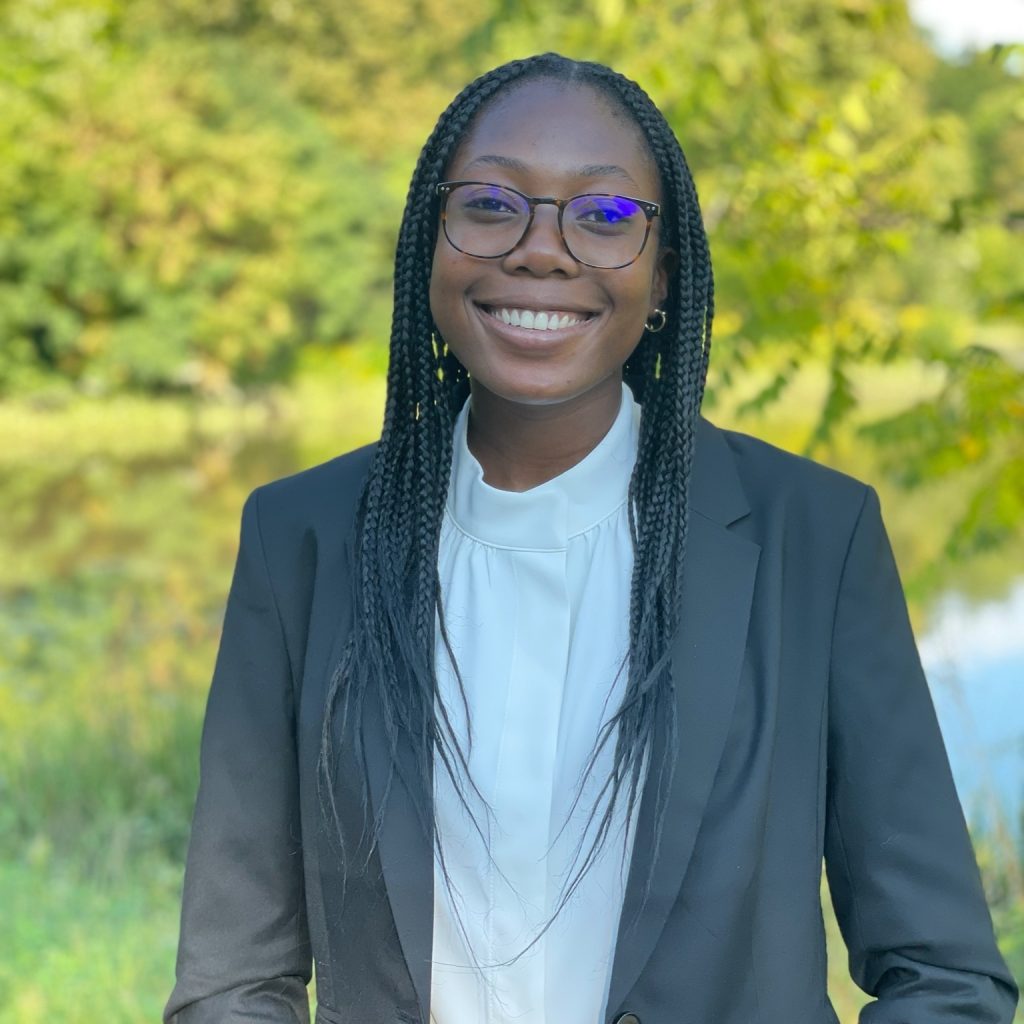 Sholape is a rising junior at Cornell University studying Applied Economics and Management with a minor in Inequality Studies. Her first experience working at a startup was as a junior in high school and she has been drawn to them ever since. She is still exploring her interests in VC, but companies that serve marginalized groups stand out to her. Currently, Sholape is a summer analyst in Morgan Stanley's Tech Investment Banking group.
Stefan Sandoval Yepes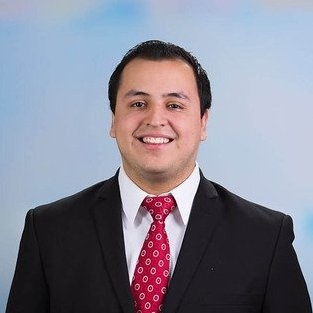 Stefan is an MBA student at the Yale School of Management. He is also a Senior Associate at Bright Ventures focused on Fintech, Future of Work, and Digital Healthcare. Prior to business school, he worked at Bank of America in options and derivatives and helped implement two FinTech's MVPs into the banks' trading platform. Stefan is focused on becoming a Fintech expert and interned part-time this summer at one of his firm's portfolio companies. Additionally, Stefan wants to help provide tips, tricks, and insights for breaking into VC for underrepresented applicants.
Taylor Brown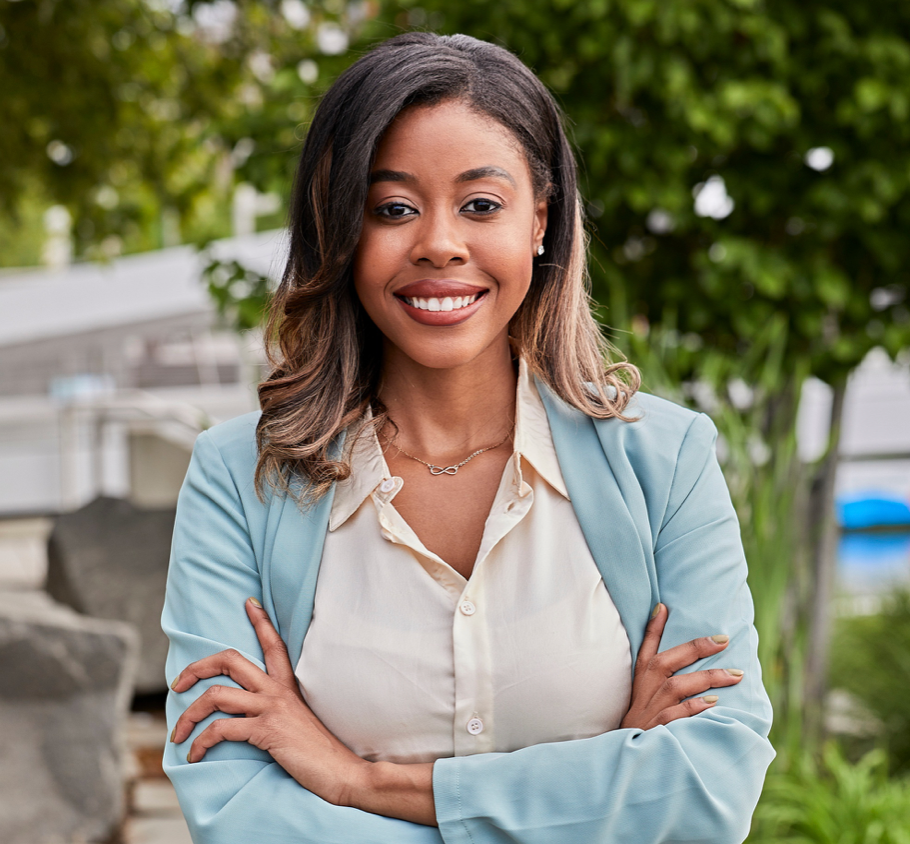 Taylor is an incoming MBA student at the University of Michigan, Ross School of Business, where she plans to take advantage of the Ross Social Venture Fund opportunities, as well as urban planning and real estate curriculum. Post-MBA, her goal is to pivot to a career in venture capital, where her interests include investing in startups that generate positive social change by helping to strengthen the economic development, productivity, and innovation within urban cities and neighborhoods — particularly low income and communities of color that have been historically disenfranchised. She currently works as a consultant at Deloitte in their social impact consulting practice.
Teresa Danso-Danquah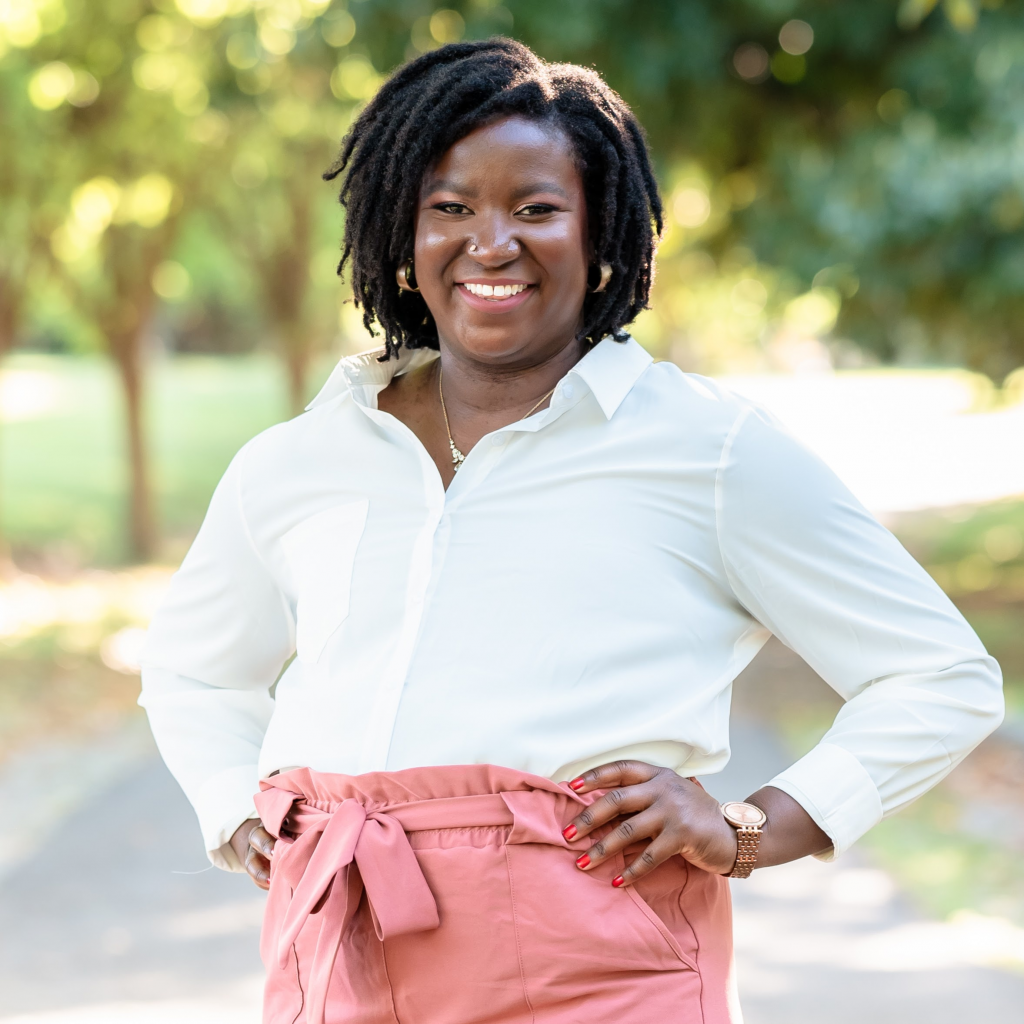 Teresa is an incoming MBA student at Harvard Business School. Prior to business school, she interned at Energize Ventures, a Chicago-based venture capital firm focused on the energy and sustainable industries. She was also the program manager of the NextGen Initiatives at Disability:IN. Teresa started her career leading diversity and inclusion initiatives at Capital One and working as a field organizer on Stacey Abrams' 2018 gubernatorial campaign. Teresa is a disability advocate, HR professional, and aspiring VC investor passionate about creating and investing in inclusive products in the EdTech, Future of Work, and Climate tech spaces. She received her undergraduate degree in Industrial and Labor Relations and a minor in Spanish from Cornell University.
Zoe Nicole Matthew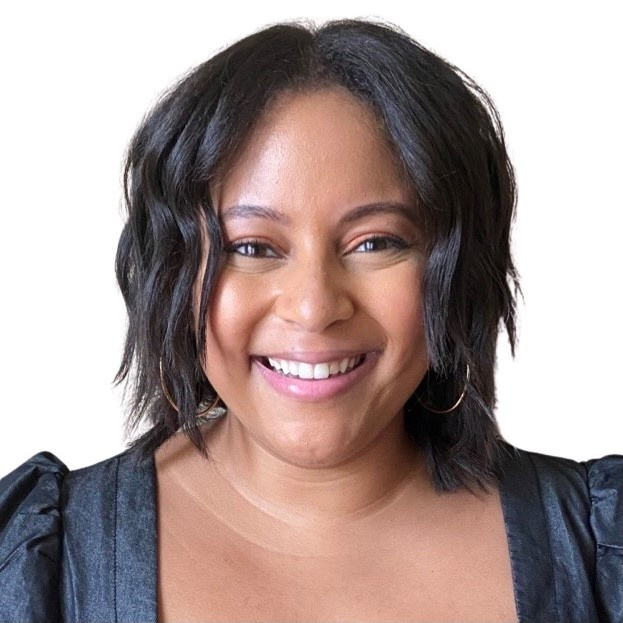 Zoe is an MBA student at Harvard Business School and was recently elected to serve as one of the student body presidents. She is interested in VC because she believes in the power of investing in diverse founders and building an equitable entrepreneurial ecosystem where women and people of color can thrive. She is committed to driving change that creates pathways for systemically marginalized communities to gain equitable access to opportunity. After graduating from Vanderbilt, Zoe moved back to Dallas to begin her journey as a sixth-grade teacher in Teach for America. Then, she transitioned to consulting, first at Accenture and then at Deloitte, where she used people analytics to help large organizations mature their diversity, equity, and inclusion (DEI) strategies to better support their workforce and the community.
---
Written by Editor in Chief Andrew Xu. More updates on our Twitter, Medium, and newsletter. Founders, apply for an investment from us. 🚀