Karen Desai launched LUKH, an Indian wedding rental service, after dealing with the frustrations of finding outfits for her own wedding. In this interview, which has been edited for clarity, she explains how Rent the Runway inspired her idea and how she and her team conducted early user research.
How did you decide to create a rental service for Indian weddings?
After my husband proposed, a lot of thoughts were running through my head as we planned our traditional five day Indian wedding. With friends and family from different backgrounds, I realized it would be quite a feat to get outfits for 40+ people for a five day event.
A traditional wedding can be three to five days long, with each day requiring at least one or two outfits. You might need at least a minimum of three outfits and one outfit could cost $300-$500. If you think about that, for a wedding guest, it could cost just $1500 for clothes to attend a wedding. I felt that was unfair to ask because many of my friends may not attend Indian events often, so the cost to bear is so high for a one time use. Many of my friends also didn't know what to wear or understood these kinds of cultural occasions.
After talking to many other friends and family, it was quite clear that Indian brides had gone through some sort of similar situation. Either the bride had friends who were not Indian or maybe their Indian friends were in grad school on a budget. Spending so much money to attend one wedding felt absurd.
So many of us women are big fans of Rent the Runway. The question I posed to my former co-founder was if we love Rent the Runway so much, why does it not exist for South Asian fashion?
After meeting one of my close friends, Rajul Parekh, for brunch, we decided to launch this ourselves. But first, we ran focus groups and collected survey data to understand how big our opportunity was. Since she was at the University of Chicago – Booth, she was taking entrepreneurship classes and was able to help us really jump off the ground. We did validate that there was a need, and we realized a lot of the dependency was around fashion around tech. We were lucky enough to have a mutual friend who was in fashion and tech. She was our third co-founder, Kinney Sheth.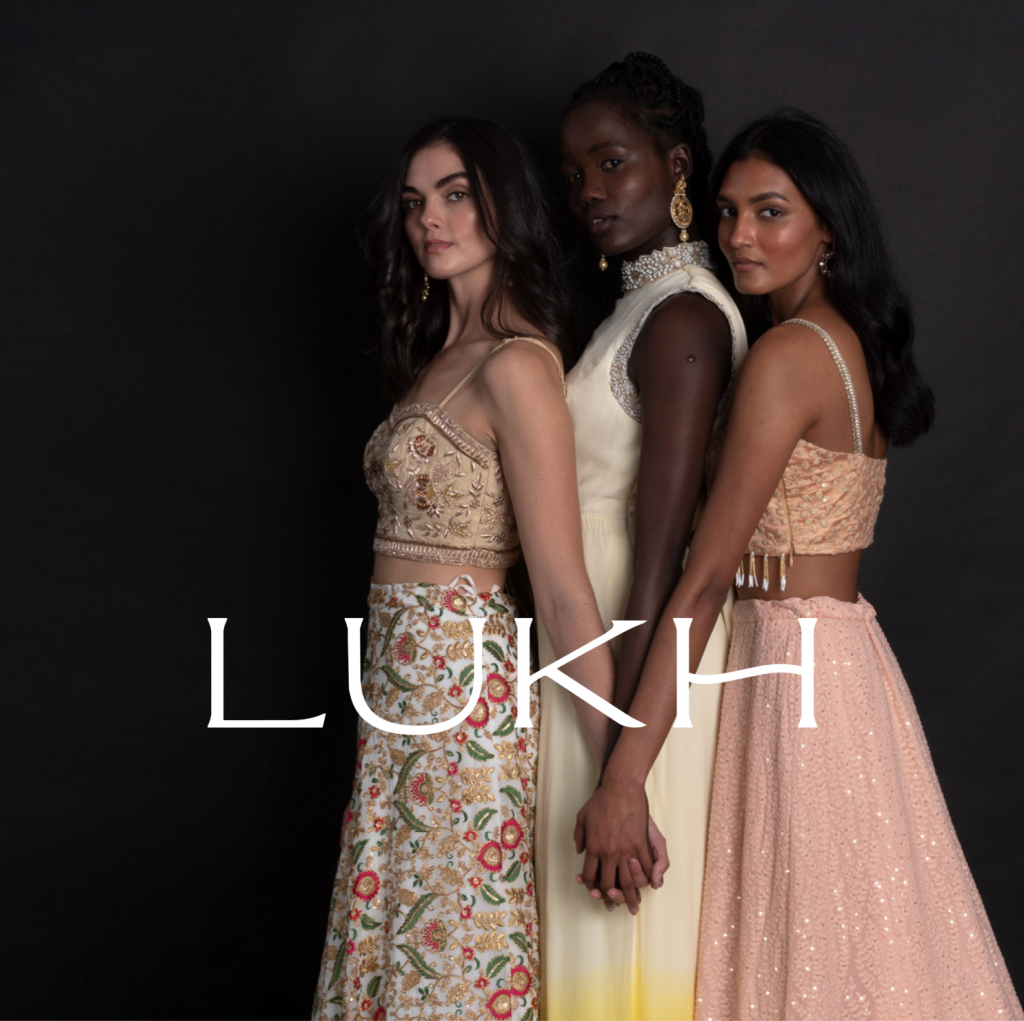 How did you conduct user research?
The first thing we did was a survey. We asked each of the three founders to find our 30 closest friends and family. Then we asked them to send it to people they didn't know. The survey started off as a way to understand shopping behavior. Where do people shop, and how much are they willing to spend with their budget? We looked at both Indians and non-Indians to see how many events they attend.
I leveraged a lot of my research learnings from my time at Nielsen. We first started conducting focus groups with 8-10 people and 1:1 UX tests with people around Chicago. We would ask them a series of questions to really understand why they really shop the way they do. Once we did these sorts of focus groups, what was very clear was two things.
One, the South Asian first generation millennials were frustrated with depending on their moms to shop for them when they went to India. They wanted more fashionable, modern, and Americanized western style clothing. They also wanted independence when it came to shopping for Indian styles. Meanwhile, the non-Indian segment wanted to make sure they were not culturally appropriating. From the research, we realized that wanted to make people look and feel confident in their attire but give them the independence to select the attire that they identify with.
The research process took four to six months, but the merchandising and tech build were happening simultaneously thanks to my co-founder. But the merchandising process was really trying to connect with people in India. We consciously decided to private label and work with merchandisers in India. We learned through our survey data that only 5% of people are brand conscious when it comes to South Asian fashion, and instead, they are more style conscious. As a result, we believed that if we could provide style, then that would be a great way to give people the independence to choose their outfits. One of my co-founders had relations in India when it came to fashion designers and manufacturers, so we built our first collection based on trends that we saw between America and India.
What services do you provide for customers unfamiliar with Indian outfits?
We really encourage anyone to set up a time for virtual styling with us. The second thing we do is always share resources in our emails. By resources, I mean here's an Indian wedding guide. Here's a gift guide. We try our best to not just provide a fashion service but more of a cultural concierge.
What has the pandemic taught you and your company?
After prepping and planning for LUKH in 2019, we successfully soft launched in 2020. Unfortunately COVID hit, so we immediately had a series of cancellations. We pivoted and offered postponed wedding care packages and Indian-styled face masks.
During the pandemic, we learned that our brand was not just about fashion; it's about sharing our beautiful South Asian culture. We've had many interracial couples come to us, asking for guidance on what to wear to traditional events. We believe you don't need to know Hindi or and Indian language. If you look the part, you feel confident.
How has your background influenced your startup?
I came from a liberal arts background at New York University, and I think it really taught me to self-reflect and appreciate my identity as a first-generation Indian American. But now, as I'm getting my MBA at Kellogg School of Management, I want to be able to share my identity while growing my business. As I look towards the future, I'm incredibly excited to take my learnings from school and put them into action. My team has evolved over time. Although my co-founders have left, I've gained a wonderful team of Kellogg students to join me on the adventure ahead.
---
Written by DRF head of content, Anne Wen. Reach her at annewen@dormroomfund.com. More updates on Twitter, Medium, and newsletter. Founders, apply for an investment from us. 🚀