The COVID-19 pandemic set back the world, but amid the craziness, Dorm Room Fund continues its mission of investing in the most promising startups. At the core of our investment thesis lies the team – the DRF family – that gets us to conviction. Below, we're thrilled to announce the latest additions to our family.
Boston team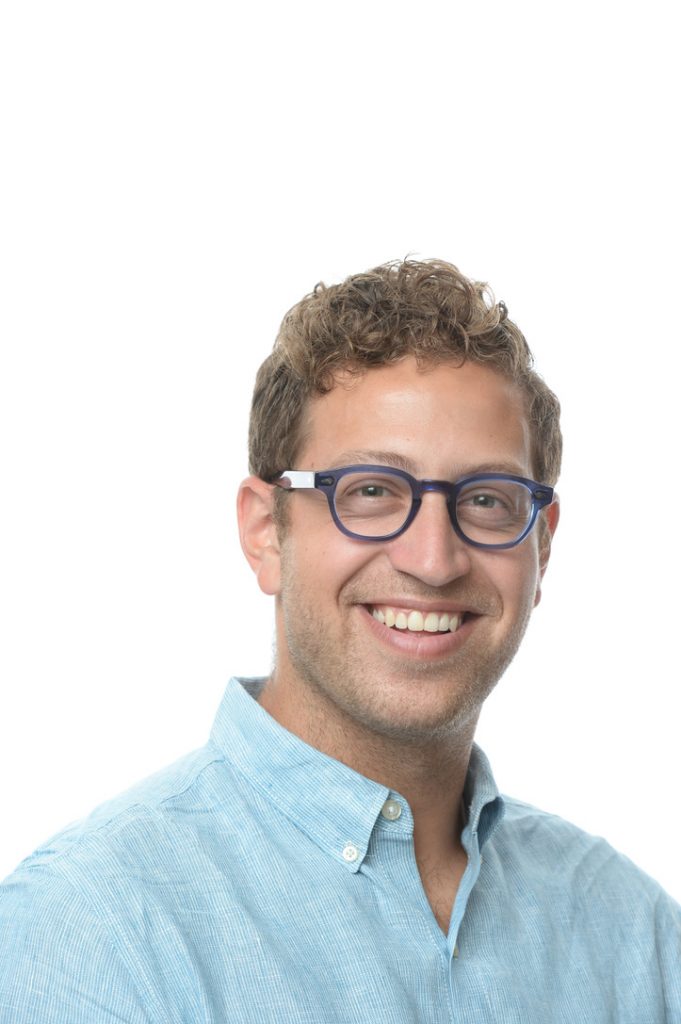 Sam Broner
Sam is a first-year MBA student at MIT Sloan. Previously, he was the founding engineer on the Fluid Framework developer platform at Microsoft. He is interested in the next generation of web applications, open-source software, and developer tooling. He graduated with a degree in computer science from Tufts University (Let's go 'Bos!). In addition to being a Dorm Room Fund partner, Sam serves as the treasurer of the Superkids Foundation, a Paraguayan literacy non-profit. In his spare time, Sam can be found cooking for friends, playing basketball, or talking about life in NYC.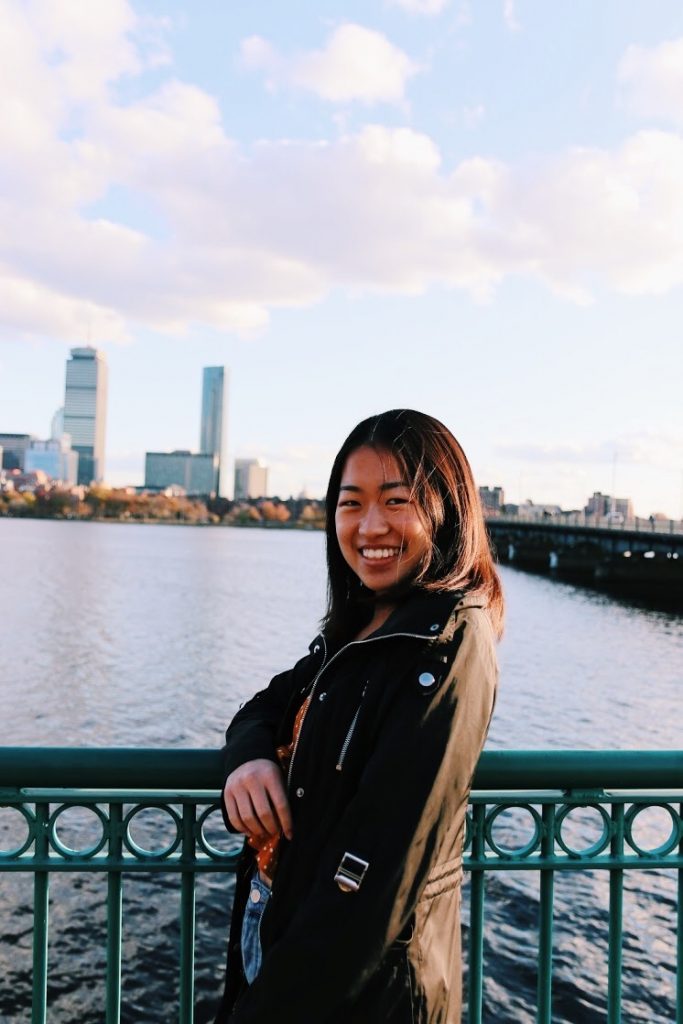 Jianna Liu
Jianna is a junior at MIT studying computer science. She is a part of HackMIT, MIT's annual student run hackathon, and a Martin Trust Center Fellow. This past summer she was a software engineering intern at Facebook, where she got to gain a deeper understanding of the AR/VR ecosystem as a part of the Oculus team. She is very interested in social entrepreneurship, in particular the innovation of food distribution, and the future of the gig economy. Jianna is extremely excited to be a part of Dorm Room Fund to have a larger platform to push for diversity initiatives, empower student entrepreneurs, and increase awareness of the entrepreneurial ecosystem. Jianna loves dancing, exploring new food places for her food Instagram, and working on side projects!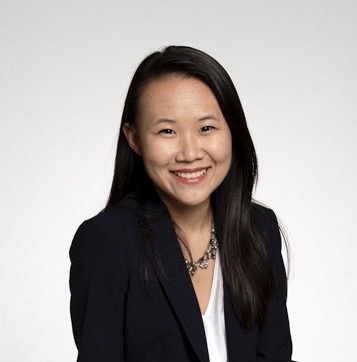 Nika Duan
Nika is a first-year MBA student at Harvard Business School. Before HBS, Nika worked as an early and growth stage investor at Emerson Collective, primarily dedicating time across edtech, future of work, and healthcare. She also spent time on Partnerships and Growth at Psych Hub, a behavioral health education portfolio company. She is passionate about working with and championing historically underrepresented founders and improving capital allocation to uplift overlooked ideas from women and people of color. Prior to investing, she was a management consultant at Bain & Company. Nika is originally from Michigan and holds a BS in economics and political science from Duke. In her spare time, she is a big fan of traveling, salsa dancing, political canvassing, and reading New Yorker articles and cartoons.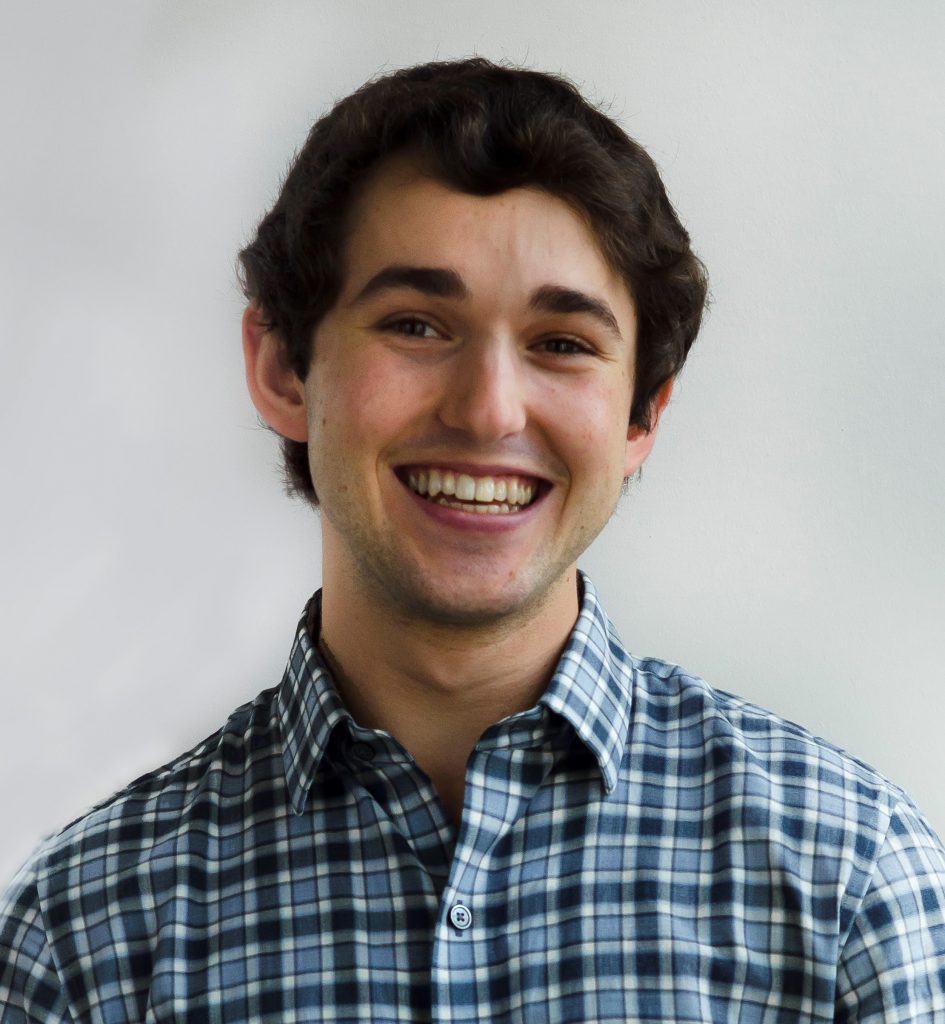 Alex Marley
Alex Marley is a 4th year at Northeastern double majoring in electrical engineering and economics. Prior to joining Dorm Room Fund, he conducted research at the University of Southern California on optimizing photonic devices and at Northeastern University developing neural interfacing devices.
Alex was also an electrical engineer for a defense technology startup called Notch Technologies based in The Engine, a deep tech venture fund built by MIT. Currently Alex is a system and controls engineer for a coffee technology startup called Cometeer and founded the StartOP newsletter which highlights promising Gen Z founded startups in New England. In his spare time, he enjoys skiing, sailing, exploring cafes around Boston and cooking up some delicious meals.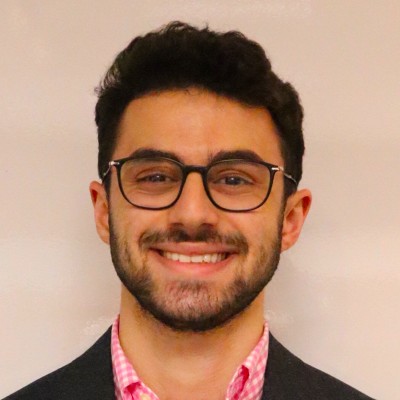 Bahram Tavakoli
Born and raised in Annapolis, MD, Bahram is a senior at Babson College studying the intersection of business and technology. He currently works at Thrasio helping to scale the firm's DTC arm. Before Thrasio, he spent a year at Italic.com in product and growth which helped him discover his passion for building fantastic user experiences. Before jumping into the startup world, he interned in private equity and at a large single-family office in Maryland supporting their venture capital and public equities portfolio. In his junior year, he helped start 248 Builders to support the best Babson, Olin, and Wellesley College student founders. In his spare time, you can find Bahram hiking in the New England mountains, making Persian food, or playing FIFA.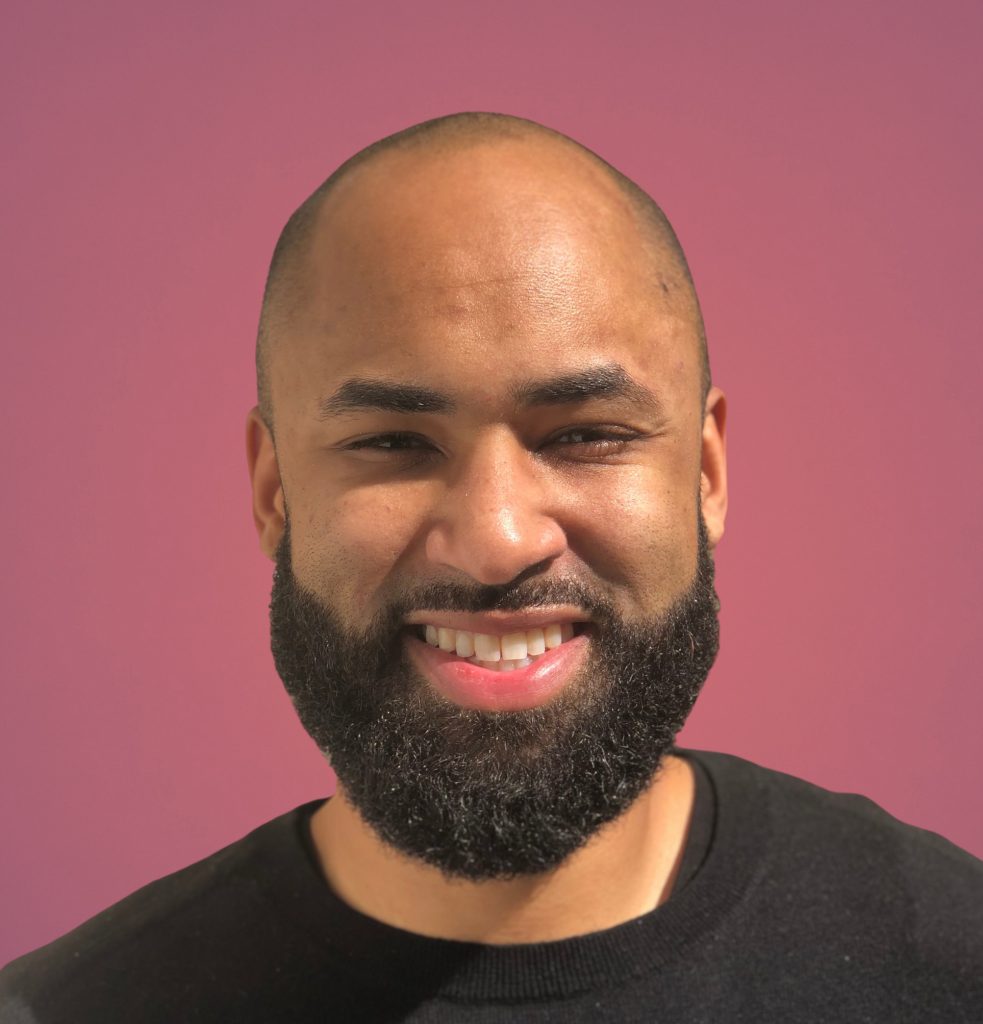 Daniel Applewhite
Daniel is a first-year MBA student at Harvard Business School, focused on better understanding the intersection of finance, leadership, and entrepreneurship. Previously, Daniel helped lead strategy and customer acquisition at a venture-backed EdTech company, Swing Education. Prior to his Growth role at Swing, Daniel led the design and execution of accelerator programs and access to capital campaigns in startup ecosystems across the U.S and Europe; and has worked with 70+ founding teams to generate over $34 million in revenue and early-stage financing.
Daniel received his BS at Hampton University, where he focused on finance and international business. Immediately following graduation, Daniel began his career with Teach For America where he discovered the potential impact that Education Technology had on learning outcomes. With a passion for increasing access to capital for early-stage entrepreneurs, Daniel also serves as a founding advisor for AWSM.VC, a venture lab for underrepresented founders.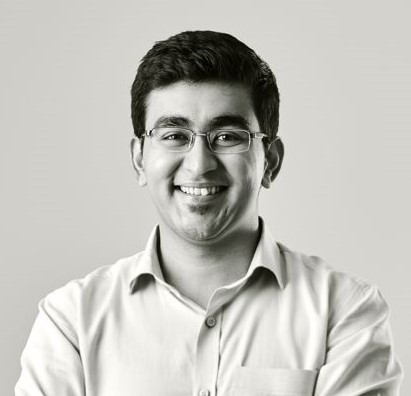 Vedant Agrawal
Vedant is a first-year MBA student at Harvard. Vedant has experience investing in and running consumer tech businesses. He was an investment professional at Sequoia India, investing in consumer-tech spaces including ed-tech, social job-boards, video/social e-commerce, travel and ride sharing. Over the last year prior to joining HBS, Vedant led business at Scaler (ed-tech startup backed by Sequoia and Tiger Global), setting up a new business line and scaling it to $20M of annualized bookings. Vedant started his career as a management consultant with McKinsey India and has a mechanical engineering degree from the Indian Institute of Technology (IIT), Madras. He loves playing squash, dancing and learning (PS ask him about the Learning Llamas!)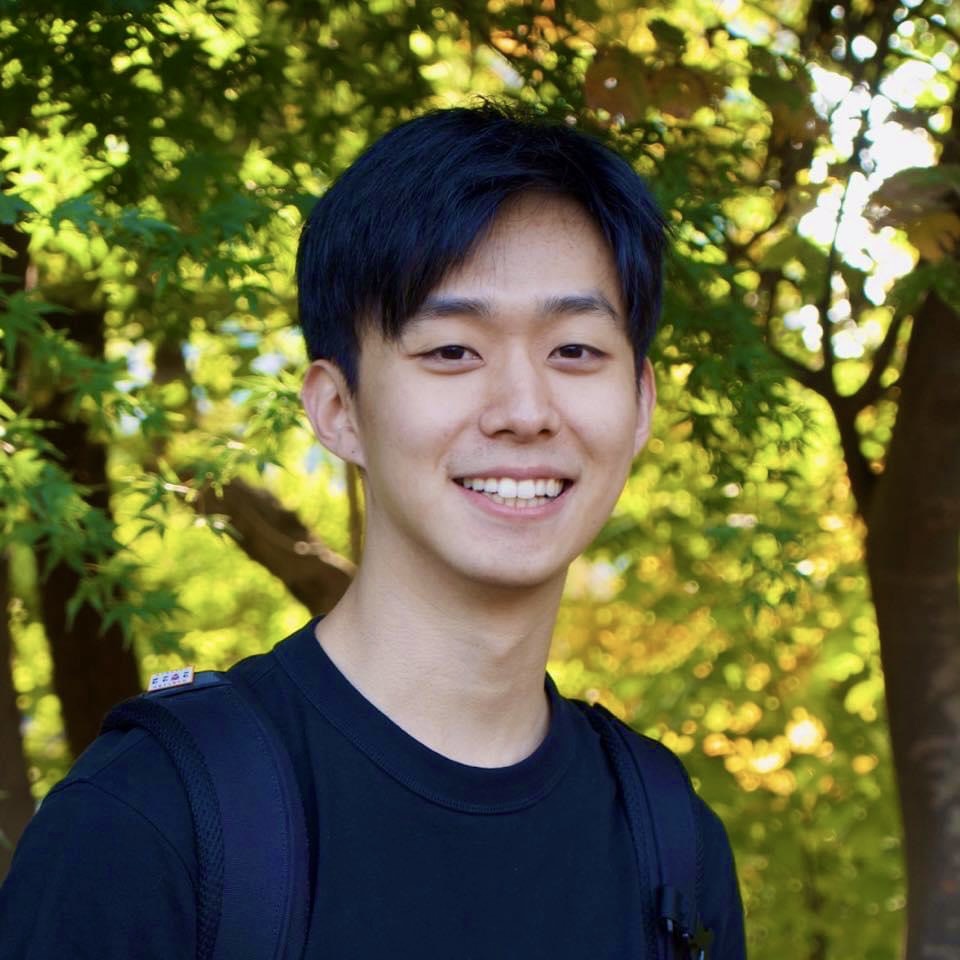 Albert Shin
Albert is a student at Harvard studying Applied Math and East Asian Studies. He is currently on the investment team at Charlesbank Capital Partners, evaluating late-stage tech/tech infrastructure opportunities and the growth and operations team at JOKR, a global 15-minute grocery delivery platform. Prior to joining Dorm Room Fund, he spent time with the investment team at Oaktree Capital Management and in growth and operations at Ringle, a Seoul-based ed-tech startup. He is interested in all things consumer tech, with an emphasis on creator tools, gig platforms, and marketplaces. Albert hails from small town rural Georgia and spends his free time taking dance class, going on spontaneous bike rides, and trading Spotify finds with friends.
New York team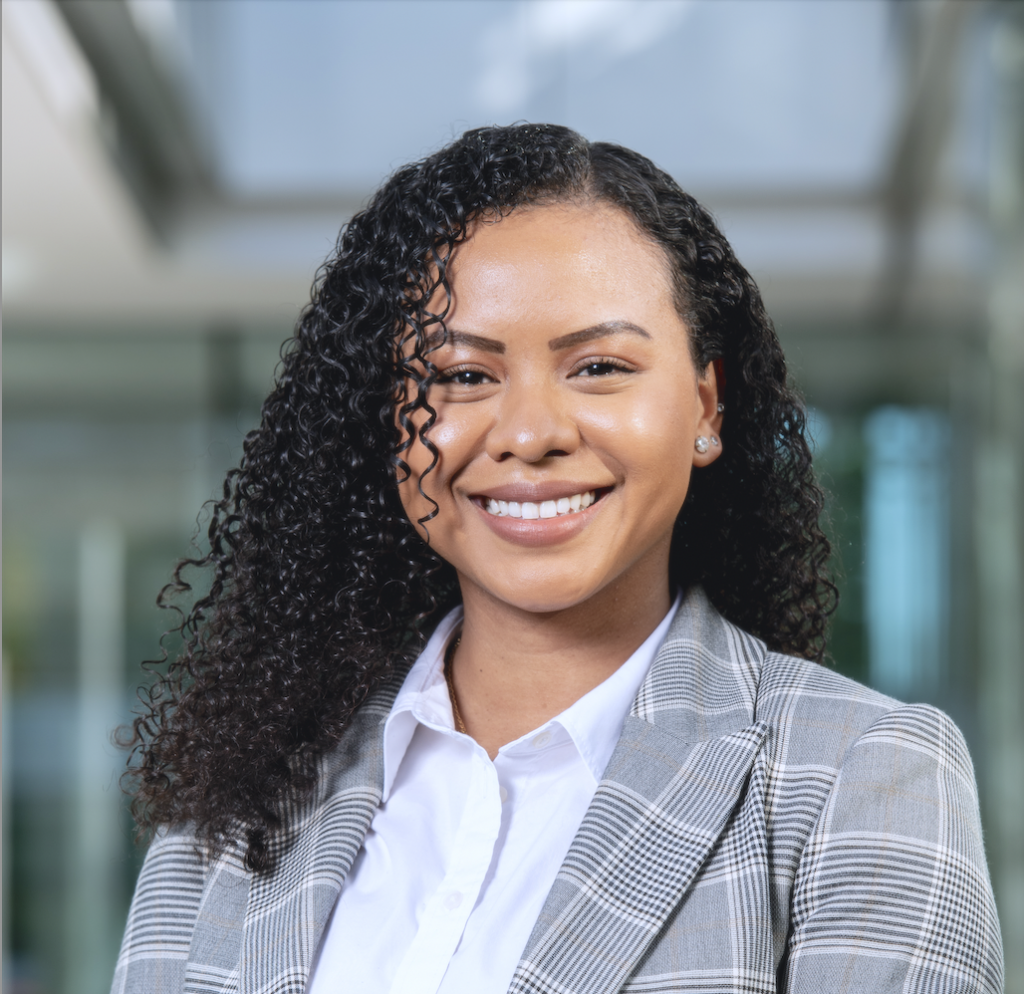 Mea-Lynn Wong
Mea-Lynn is an MBA student at Yale School of Management. She previously worked at Charles Schwab as a financial consultant, where she managed roughly 300 client relationships with a combined market value of $900M+. She was focused on helping her clients grow their assets through goal-based financial planning and investment management. Mea-Lynn is bi-racial and an immigrant from Curaçao, and is particularly passionate about uplifting underrepresented founders. She serves as the community & inclusion chair on student government at Yale and as an advisory board member to a nonprofit called IMPACT.  She is excited about fin-tech, consumer tech and the creator economy.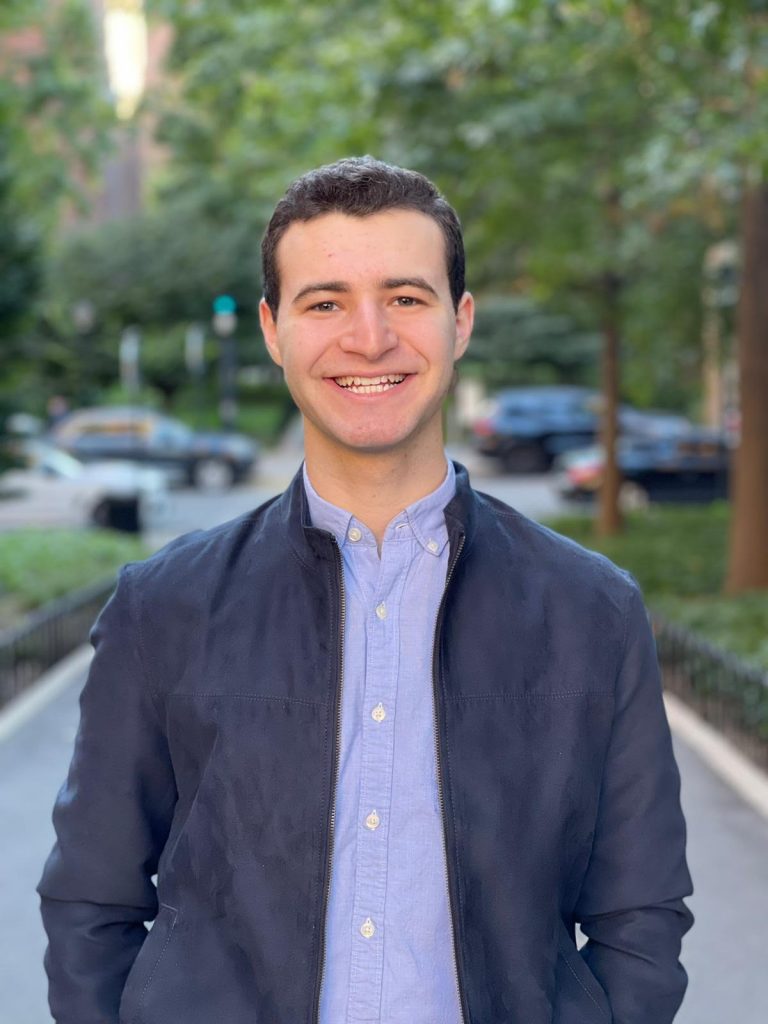 Avi Muller
Avi is a junior at NYU studying history. On campus he co-runs the InnoVention Competition – the top accelerator at NYU. Prior to joining Dorm Room Fund, during his sophomore year, Avi interned at Pump, an early-stage startup backed by Greylock and Index Ventures. Four months into his internship, he was hired full-time to help lead business development. Outside of school, Avi focuses his time on coming up with new sourcing tactics to identify top-tier early-stage startups and founders before anyone hears about them. He is excited to join the DRF team to help student founders build incredible companies and grow the NYU entrepreneurial community.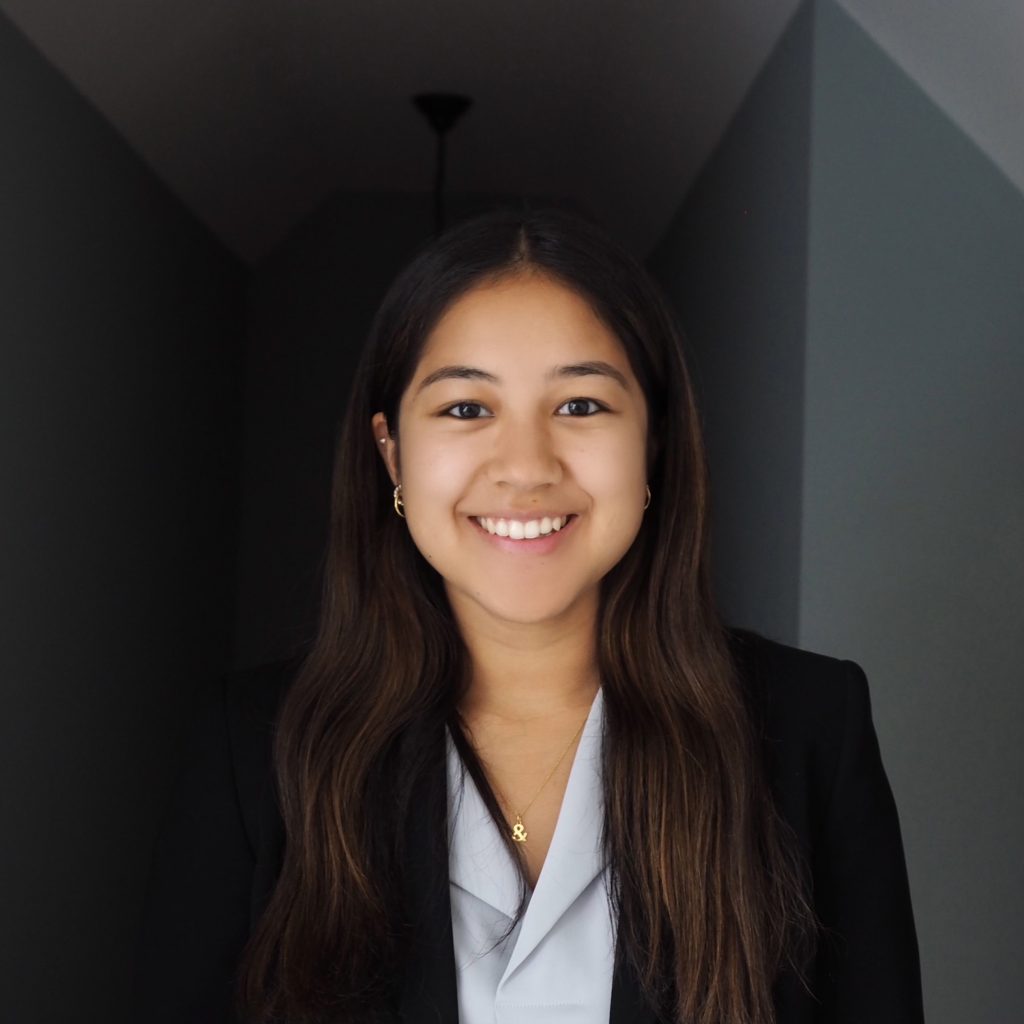 Mia Krishnamurthy
Mia is an undergraduate student at Cornell University, studying Sociology and Business. She is a student-athlete and entrepreneur passionate about closing the gender funding gap. Before joining DRF, Mia founded Nova Apparel, the first women's squash apparel company. She is also a previous venture fellow at Halogen and Ripple. She has experience working for several startups in industries ranging from food & beverage to fintech to edtech. In her free time, she enjoys exploring the outdoors and trying new foods!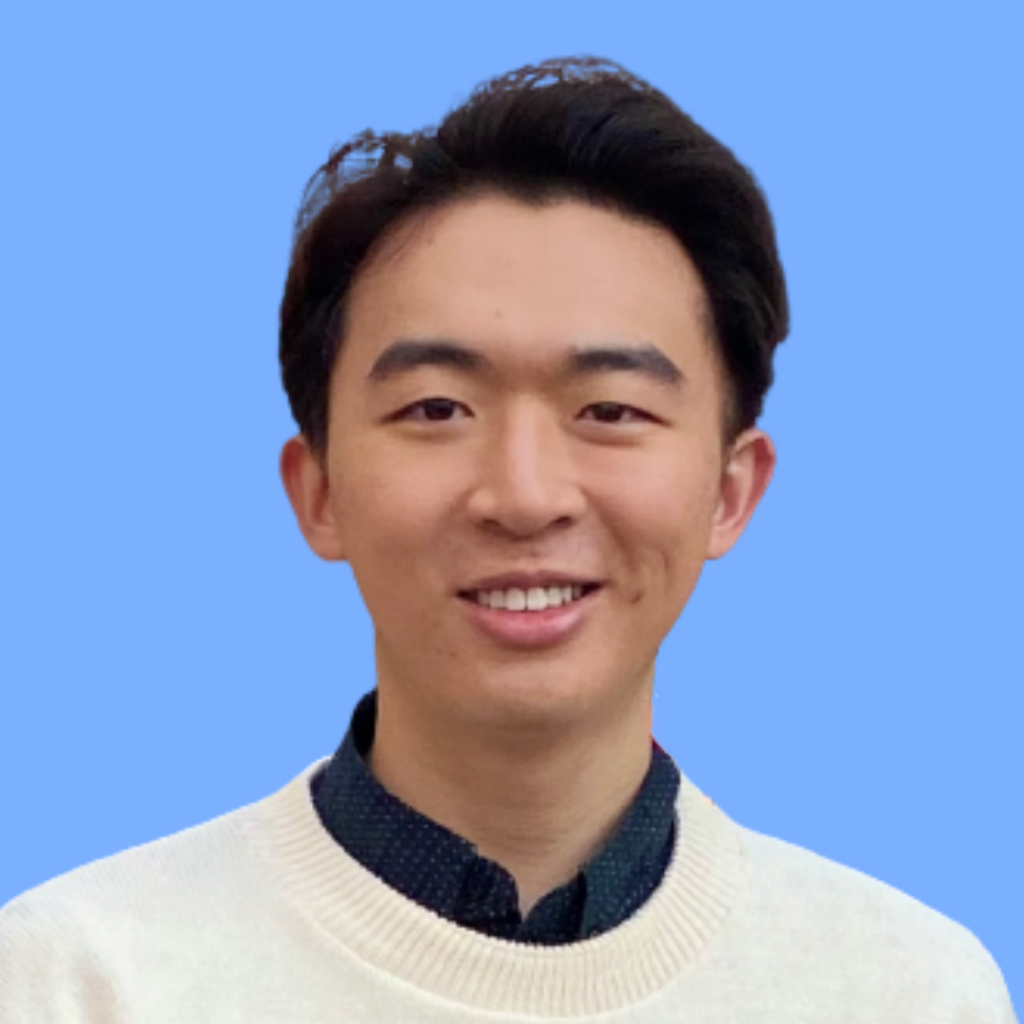 Royce Tiger
Royce is a student at Yale studying Ethics, Politics, and Economics. Prior to joining Dorm Room Fund, he took a gap year to work at two Asia-based startup accelerators (SOSV) and a Boston-based VC firm (Alumni Ventures). During this time, he delved deeply into the autonomous vehicles sector covering hardware, software, and mobility-as-a-service—leading to direct investments in advanced sensor technology & AI. On-campus, he works with student founders building the next generation of startups at the Yale Entrepreneurial Society's VC team. In his free time, you'll find him listening to his favorite podcasts, working on his Mandarin, or finding the best dim sum in his hometown, San Francisco.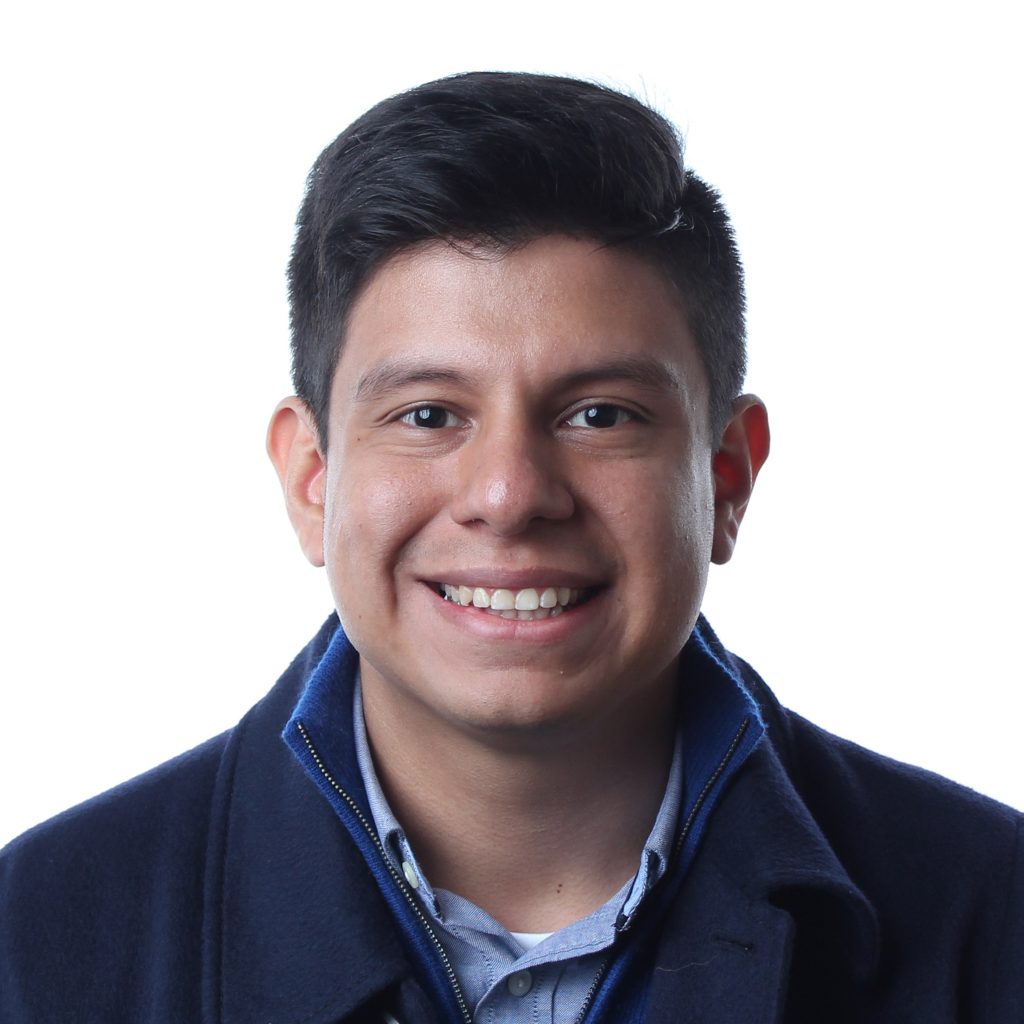 Tony Cueva Bravo
Tony is a Fulbright Scholar and Master's student in Biomedical Engineering at the University of Michigan. Originally from Peru, he is passionate about healthcare technologies, especially medical devices and AI / ML. He is currently a Venture Capital Scout at SHL Capital, sourcing the best early-stage startups ready to get funded. His past includes founding a startup, coaching first-time entrepreneurs, leading research projects, and advising tech companies. In his spare time, he enjoys playing chess, training HIIT at home, and traveling.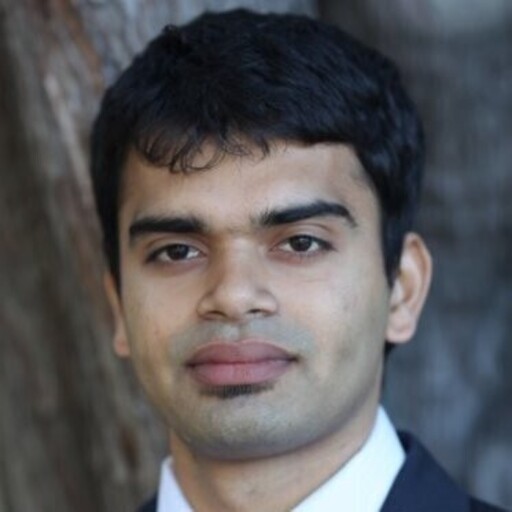 Chirag Mahapatra
Chirag is a co-founder of Retrera. Previously, he was an engineering manager at Facebook supporting teams solving problems in privacy and infrastructure in the Growth org. Prior to this, he led the Membership and Authentication Infra teams at Airbnb. I also had stints in the Identity and Risk teams while there. Before that, he worked at Trooly (acquired by Airbnb), Amazon and Goldman Sachs.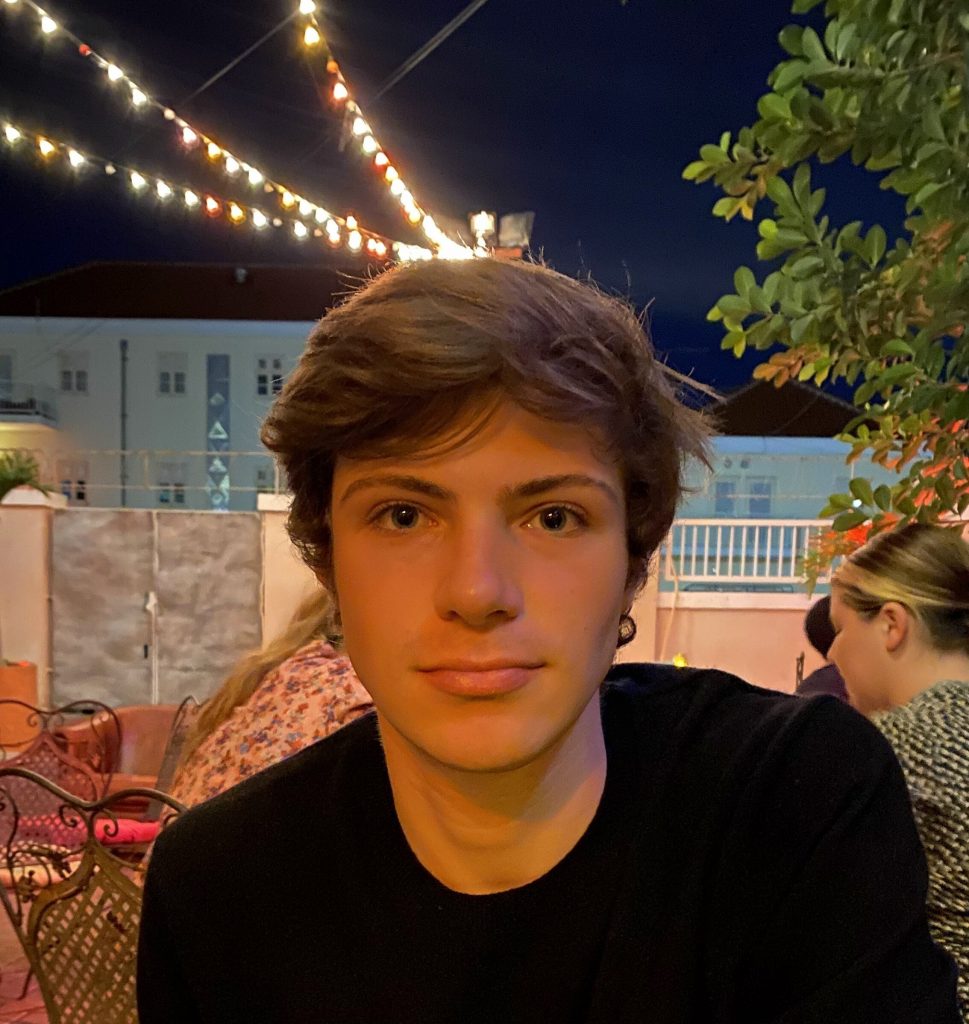 James Wellemeyer
James is a junior at Columbia studying Computer Science and Political Science. James co-founded Retroplay, a year-in-review app for TikTok that achieved 200,000 downloads in December 2020. After Retroplay, James worked in product design at Wish and Nate. He is interested in consumer social, crypto, creators, and the ownership economy. Outside of work, James enjoys playing tennis and welcomes a challenge from anyone in New York.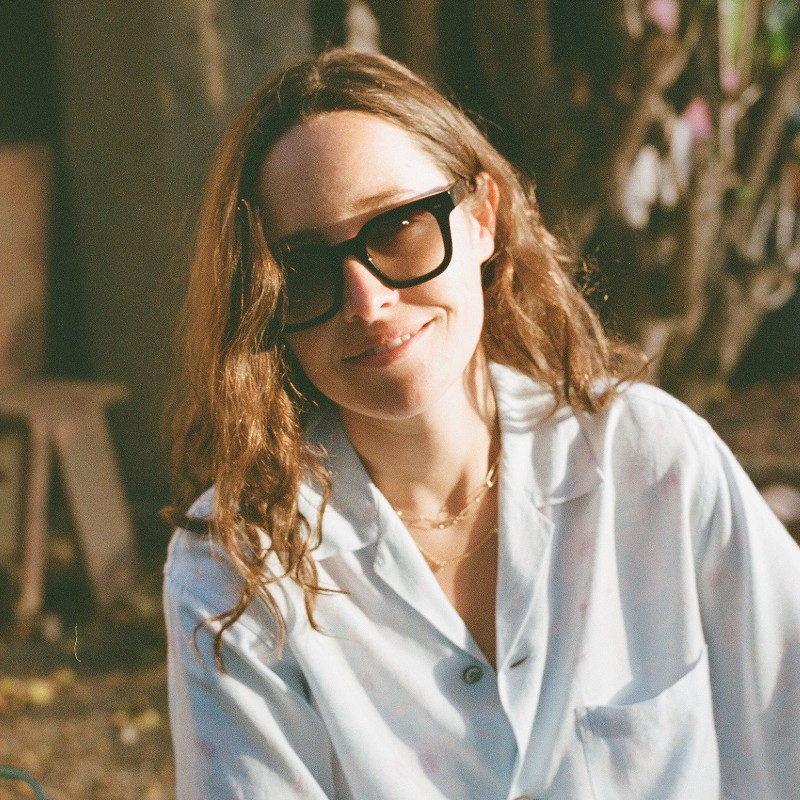 Nicole Ripka
Nicole is a first-year MBA student at NYU Stern focused on new media and strategy. Her personal and professional pursuits lie at the intersection of art, design, content, community, and tech. She is a creative at heart, passionate about innovation in the face of exclusion, and distilling strategic insights into action. Career highlights include: taking off her senior year of Penn to intern for Peloton in 2014, launching her own art gallery Nicole Ripka Gallery, and her own creative consultancy through which she's helped launch & grow a number of brands. She headed the Emmy-Award winning post-production team at NYC-based creative agency, Matte Projects. And worked in product design at PredictSpring. Most recently (and proudly) she started Gayjoy, a queer community and media company growing in NYC. She's a big women's sports fan (go USWNT!), a mean ping pong player, and a film photography nerd.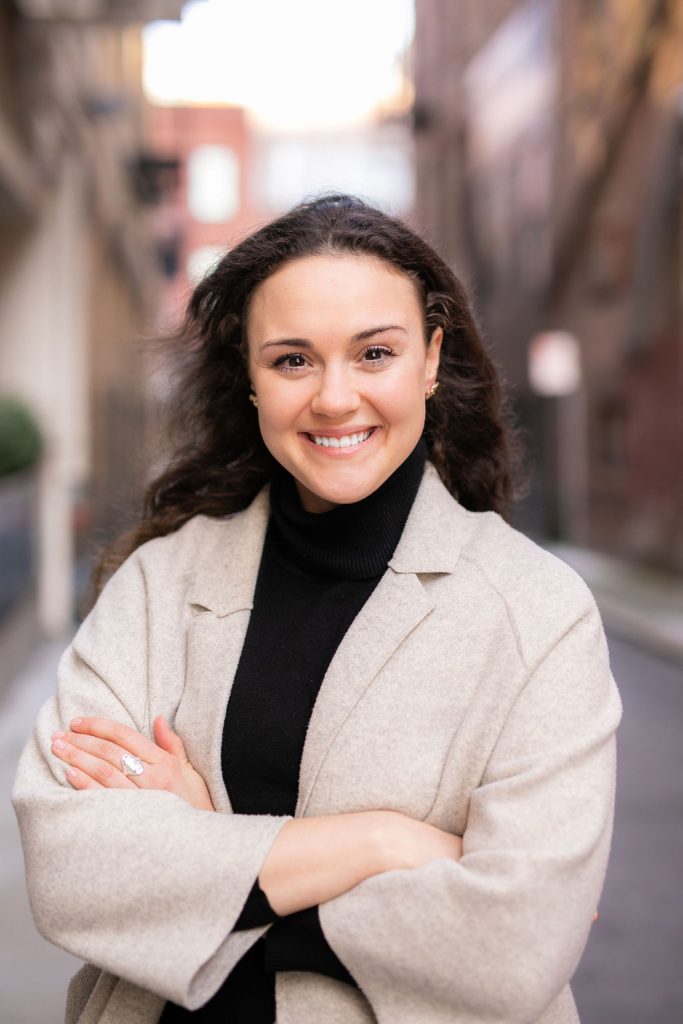 Darya Zakharova
Darya is a first-year MBA student at Columbia Business School. Prior to CBS, Darya was an early employee at a Fintech startup called Secfi, which seeks to democratize the complex world of stock options. There she focused on building the capabilities to analyze pre-IPO technology companies. She also worked in technology growth equity and started her career at Citi. Darya graduated from USC with degrees in Economics and Political Science. She is originally from San Francisco (by way of Moscow) and loves a good picnic, last minute travel plans and all things TikTok.
Philly team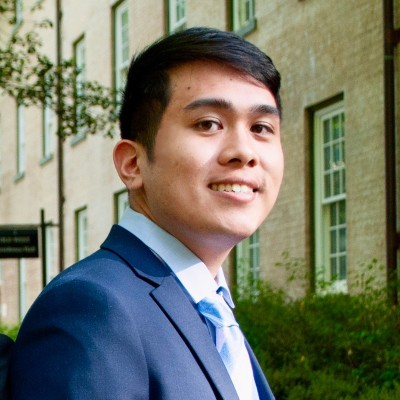 Nathan Ho
Nathan is a Junior at UNC studying Business Administration. He's currently investing in crypto/blockchain and financial services at Tribe Capital. In the past, he's worked at multiple FinTech startups including Quaestor, helping to create financial collaboration in the innovation economy. He's interested in wealth democratization, payments, and consumer banking. Outside of the startup world, he loves stargazing and watching Christopher Nolan movies.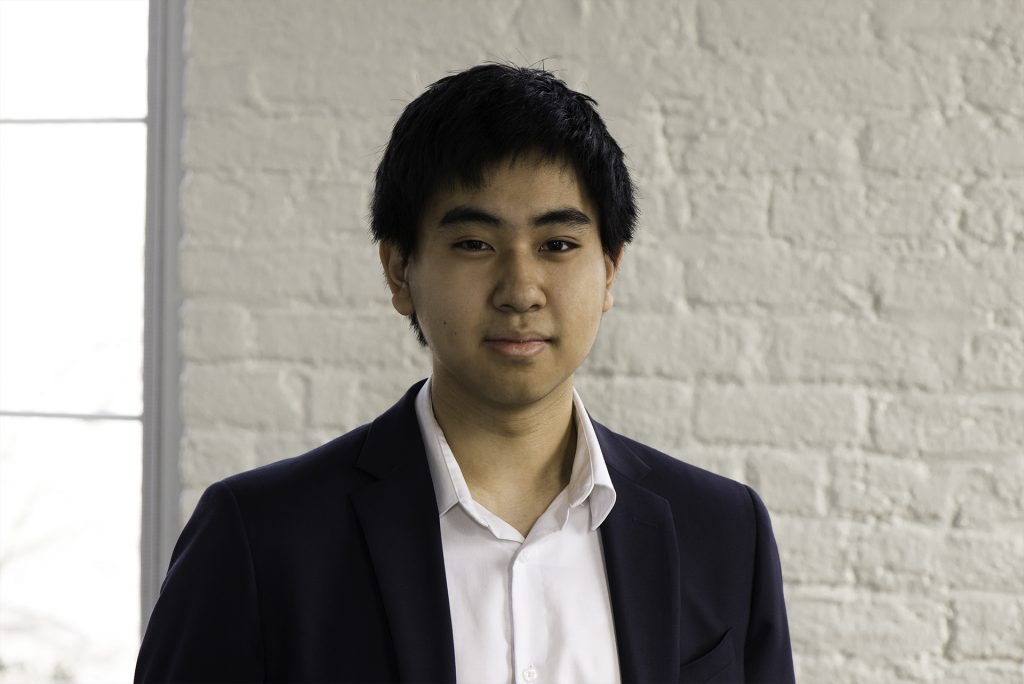 Raymond Chen
Raymond is currently a senior at Duke studying computer science and statistics. This past summer, he was at Anduril working on data infrastructure and perception internal tooling. He was also previously at Facebook building ad transparency controls for both mobile and web FB/Instagram. And before that, he was at Pendo.io helping to engineer their digital adoption product. On the side, he's built a real-time collaborative canvas (scope.so) to help improve alignment during video conferences.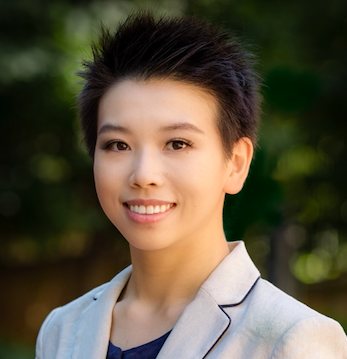 Iris Liu
Iris is a second-year MBA student at Wharton. Prior to joining Dorm Room Fund, Iris worked as an EIT at Menlo Ventures, a scout at Draper Associates, and a security architect at AWS. She spent four years volunteering at United Way Young Leaders Council, where she later served as an executive committee member, to empower underprivileged students with accessible STEM education programs. Iris is passionate about emerging market research and has developed theses in space tech, fintech, crypto, AR/VR, and cybersecurity. Outside of work, Iris enjoys scuba diving, kickboxing, reading, and learning new languages.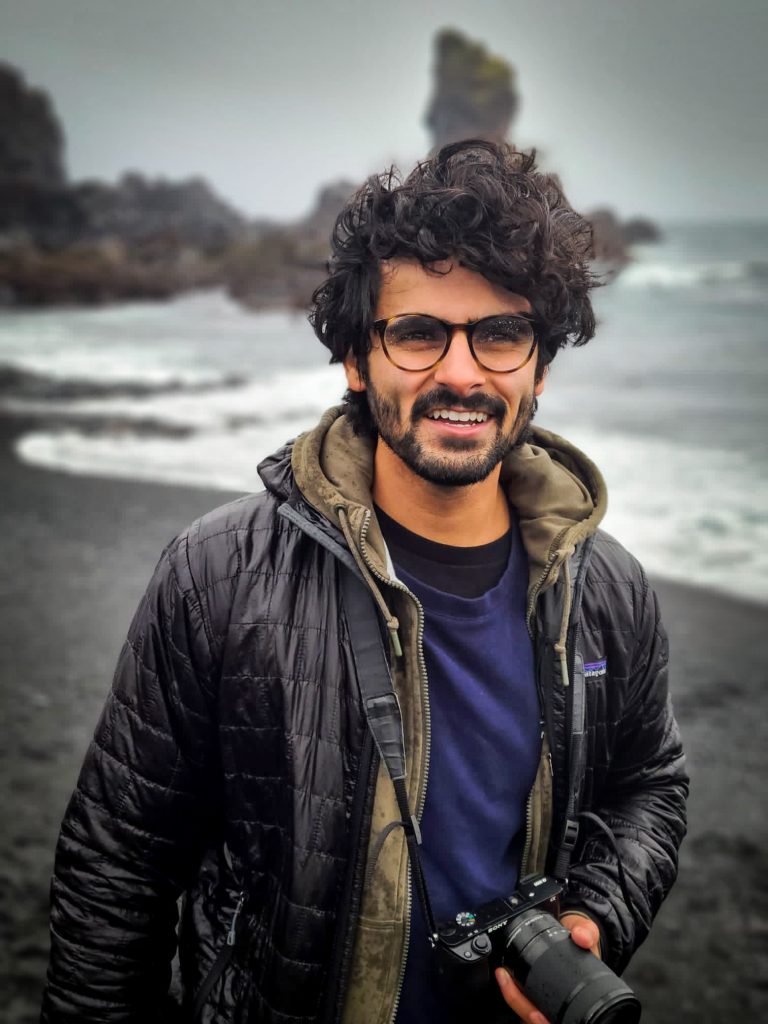 Sagar Chopra
Sagar is a second-year MBA/MA student at Wharton and the Lauder Institute, where he is also pursuing his entrepreneurial venture in the digital healthcare and SleepTech space – Empower Sleep. Before moving to Philly, Sagar spent 4 years at Uber launching new markets and products across North America, Latin America, Europe, and Asia. Throughout his time at Uber, Sagar was a Strategic Operations Manager on the rideshare vertical focused on pricing/promotions/marketplace growth, a Launcher on the micromobility team (JUMP) focused on opening new markets, and a Sr. Operations Manager for Uber Eats focused on unlocking growth through restaurant partnerships. Sagar is originally from Southern California and completed his undergrad degree from UCLA. In his free time, you can find him dabbling in street photography, catching up on books/podcasts, jumping rope, and obsessively (trying to) optimize his sleep.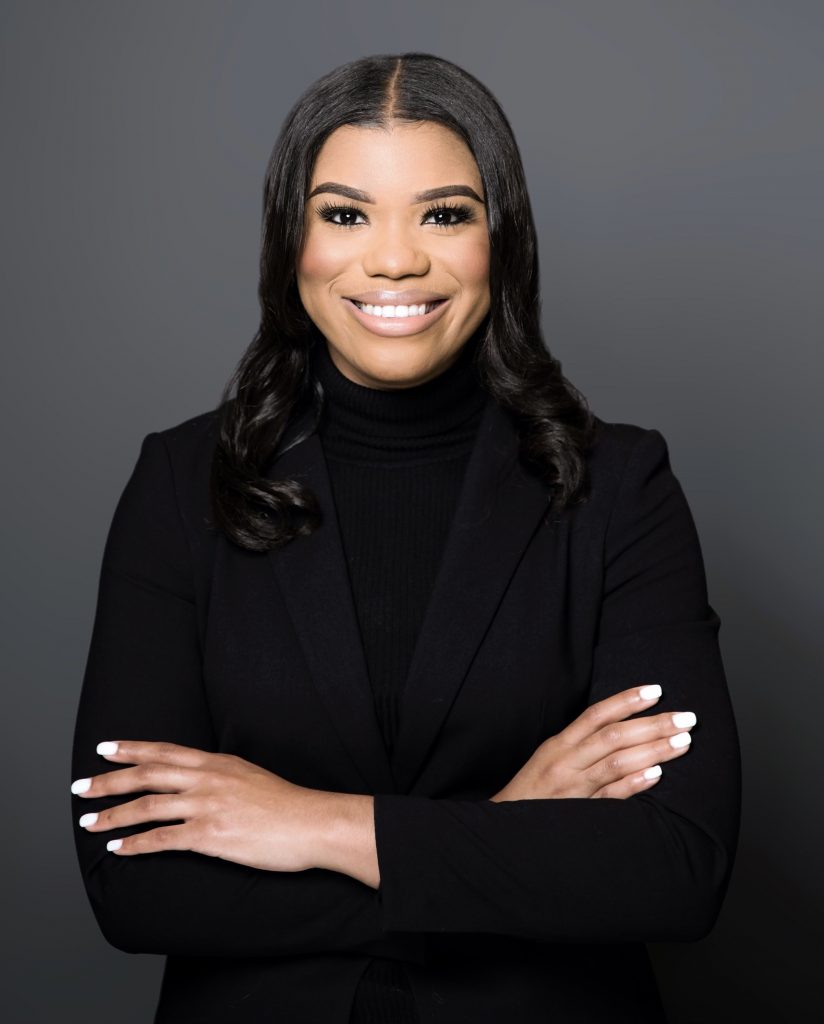 Tori Orr
Tori Orr is a first-year MBA Candidate at The Wharton School majoring in entrepreneurship & innovation. Prior to joining Dorm Room Fund, Tori worked at Tesla, Intel, and BCG Digital Ventures in roles that span engineering, product management, and venture building. Tori graduated from Spelman College and the University of Michigan with dual degrees in Mathematics and Mechanical Engineering. She's an HBCUvc and PledgeLA fellow who's passionate about creating opportunities for minorities in entrepreneurship and tech. In sum, she's a gadget lover with a goal to accelerate the launch of more culturally relevant products. In her free time, she enjoys traveling to tropical climates, pushing her limits in HIIT workouts at the gym, and listening to live indie R&B and hip-hop music.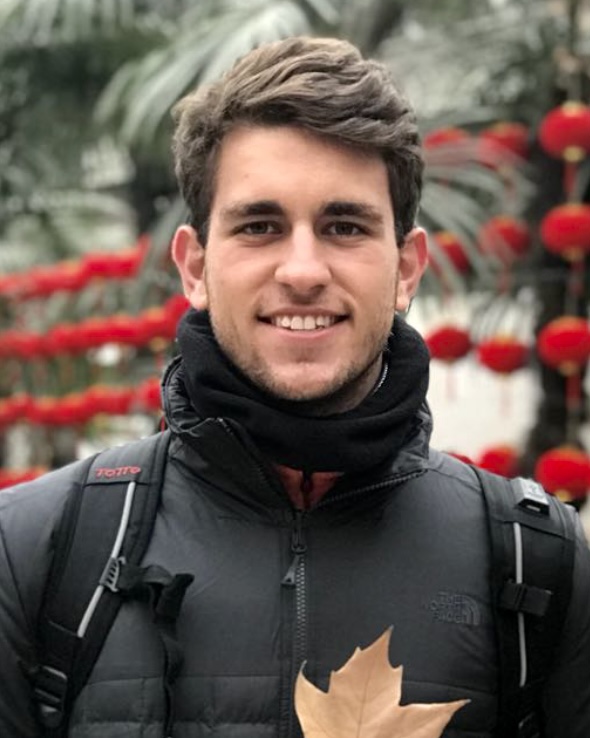 Leonardo Girlando
Leo is a Schreyer Scholar at Penn State studying Finance & Chinese while researching students' needs and perspectives on university entrepreneurship resources. He spends his time building Penn State's venture ecosystem at Happy Valley VC and connecting student leaders through College Ventures Network. Prior to DRF, he worked on Fitted Laundry, a startup taking the circular economy for clothes to the next level, and Bank of America's Emerging Markets sales team. Leo has represented Panama as a professional soccer player and rowed for years, including rowing from the Atlantic to Pacific Ocean through the Panama Canal. He's originally from Venezuela and likes to spend his free time learning everything he can and traveling with friends.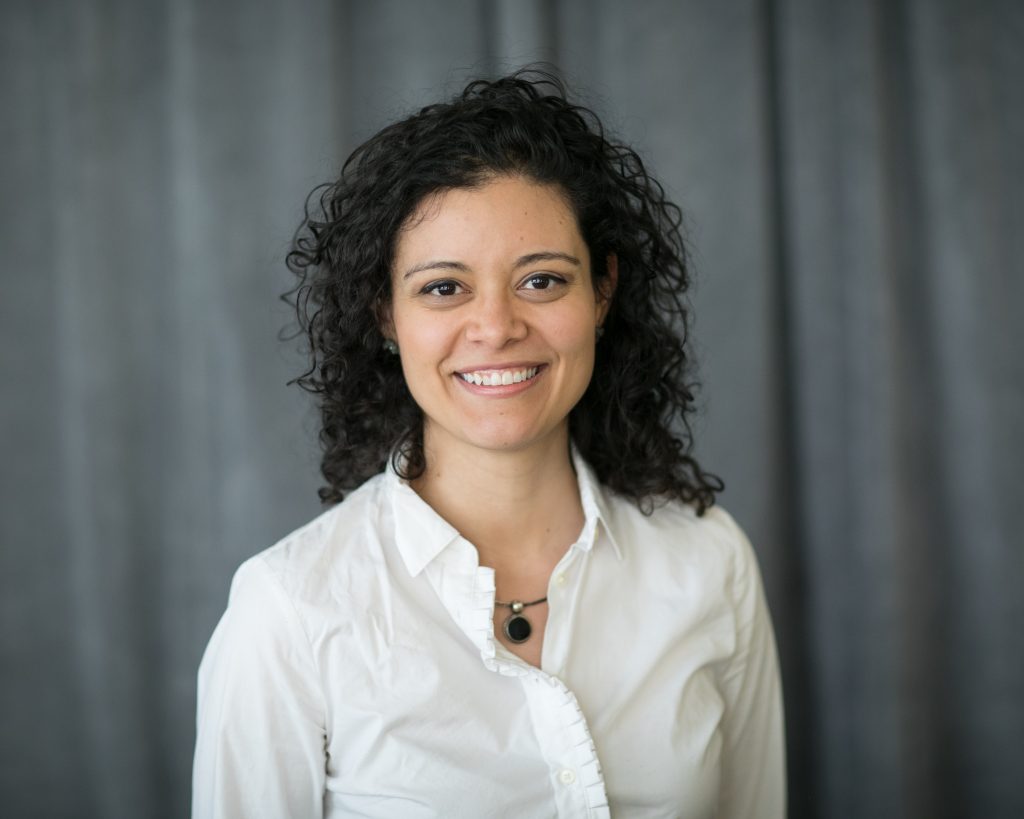 Ana Diaz-Hernandez
Ana is a first year MBA student at UVA Darden. Most recently, she was the first Corporate Development hire at Affirm. She's also done business functions at Udacity, Dropbox and smaller startups like interviewing.io and Spool. She did a few years of venture investing at Kapor Capital, a seed stage firm in Oakland, CA. She's excited about getting back into investing, with interests in categories as diverse as fintech, edtech, deep tech, marketplaces and whatever exciting new stuff comes her way. Ana holds a BA from Stanford University and is originally from southern Georgia.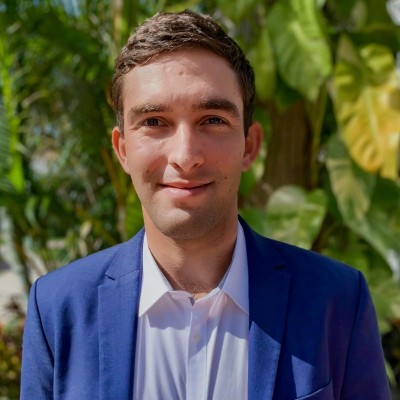 Bruno Lulinski
Bruno is a first-year MBA student at Wharton. Before Wharton, Bruno spent 6 months in a pre-MBA role at AlpacaVC, where he led a thesis development project around Non-Fungible Tokens (NFTs). Prior to that, Bruno led the investment process for Miami Angels, an early-stage angel investor syndicate in Miami. Bruno also is the founder of Venture Bites, a community-centric collective of junior investors, entrepreneurs, and tech enthusiasts in Miami. Venture Bites received grants from Mayor Francis Suarez's office and from the Knight Foundation to develop an early-stage pitch competition for collegiate entrepreneurs in South Florida. Outside of work/school, Bruno likes trying good food, golf, crypto, cooking, and reading.
San Francisco team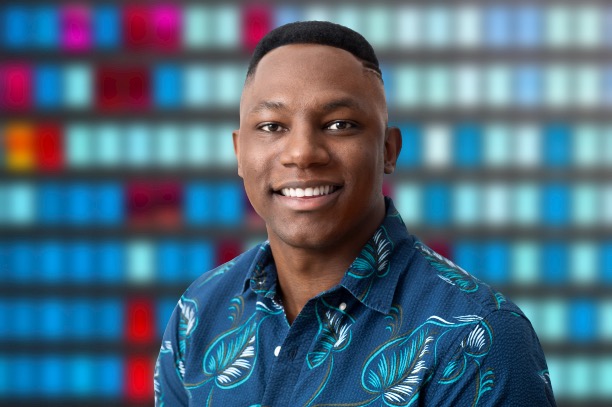 Zsika Phillip
Zsika is a first-year MBA student at Stanford. Originally from Grenada in the Caribbean, he is passionate about technology-enabled solutions to real-world challenges. Previously, Zsika worked as a Software Engineer and later Product Manager at Google where he helped build products like Google Cloud, YouTube, Google Maps, and AdMob. Outside of Work, Zsika is an avid sports fan, having represented his country as a sprinter in the past, he now enjoys much slower morning jogs, tennis, soccer, and watching sports in his free time. Fun fact: As a (junior) athlete in Grenada I ran against Usain Bolt a few times.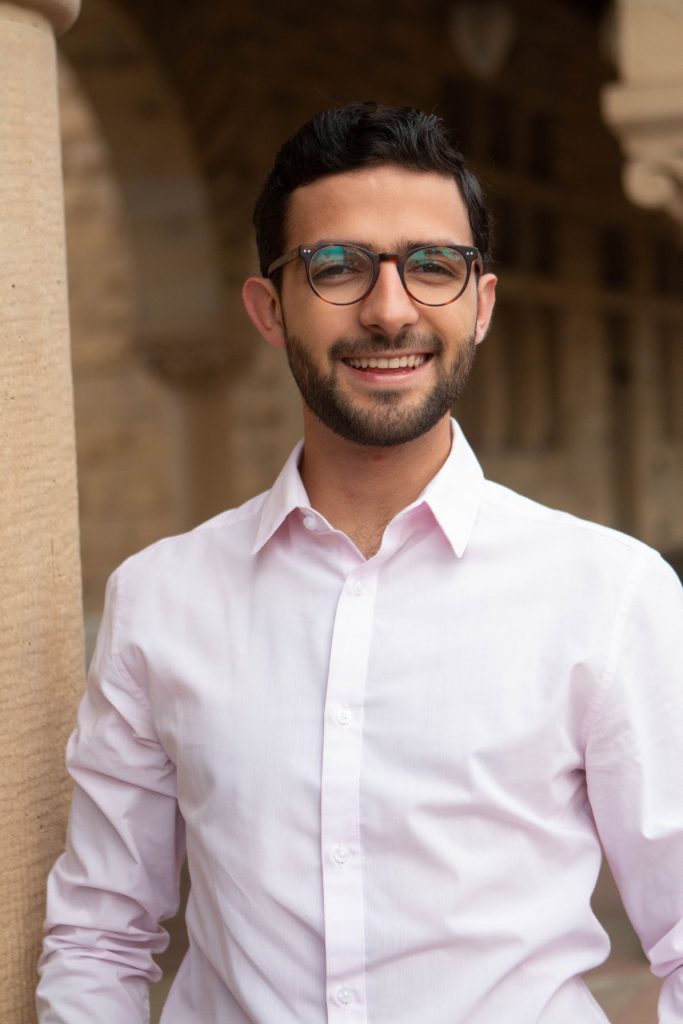 Santiago Hernandez
Santiago, had a previous life as a telenovela actor in Latin America, appearing in more than 20 shows (including LatAm Sesame Street!). A native from Mexico, he is now a sophomore at Stanford University majoring in computer science. As part of his Covid gap year, he worked as a product engineer at Cresta – an AI real-time coaching startup. Prior to college, he founded a couple of startups: a Khan Academy for Mexico and an automatic document data extraction startup, having several multinationals and government institutions as customers. Santi is interested in getting deep in LatAm, Biotech/Genomics and Climate Tech and hopes to start a company in one of those areas. He enjoys going on road trips with friends, playing soccer, and reading psychology books.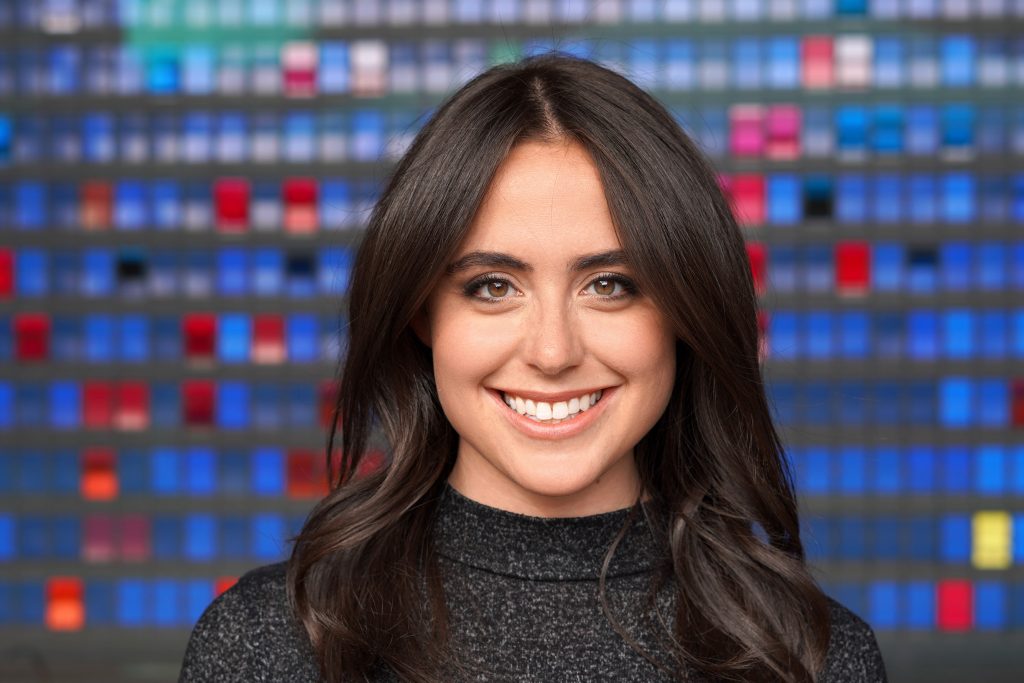 Alexa Davis
Alexa is a first year MBA student at Stanford. Previously, she was working as a Product Manager at Google Payments, where she built a pre-paid debit card and B2B payment solutions; and led product marketing for the Google Assistant's core features. In a past life, she was a journalist, and is excited about opportunities at the intersection of fintech and the passion/creator economy. Outside of work, you can find her building in one of Stanford's makerspaces, planning trips, or solving a crossword puzzle. She holds a BS in Applied Economics & Management and Communication from Cornell University.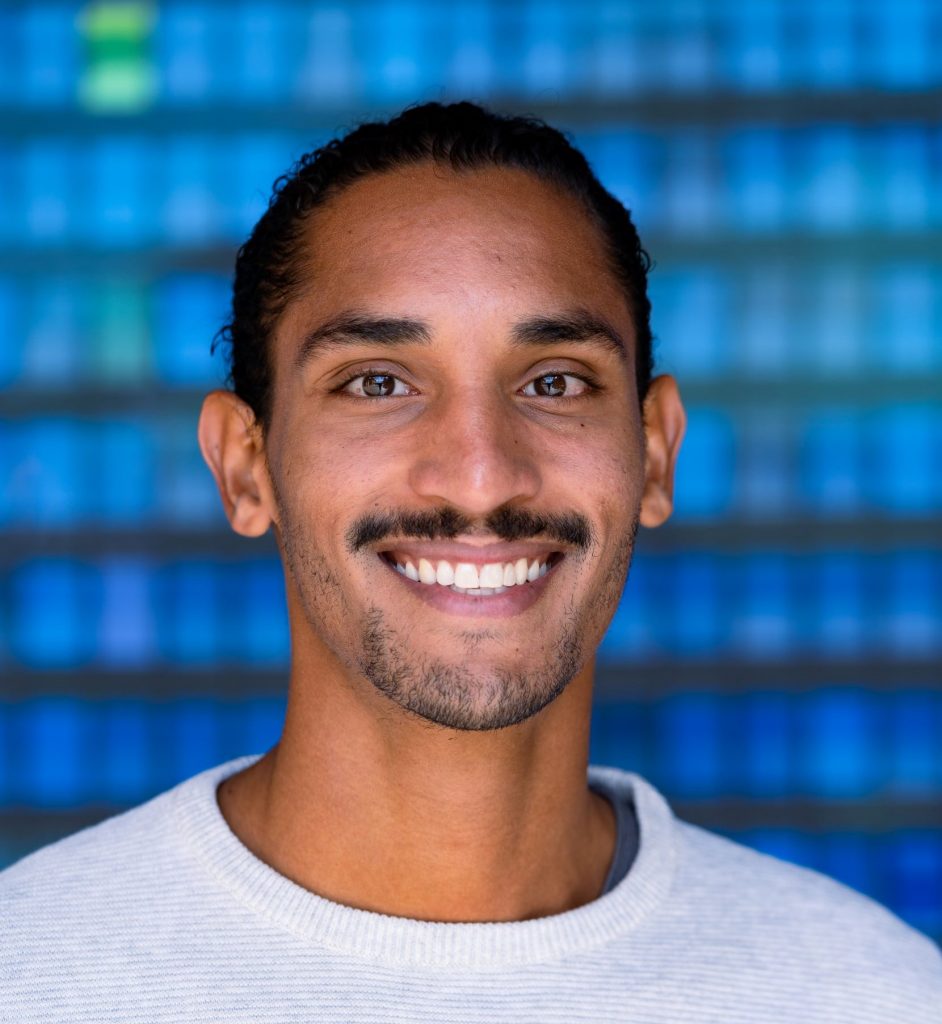 Philippe Griffiths
Philippe is in his second of a three-year dual MBA at Stanford and MPP at Harvard. He is passionate about the role tech plays in uplifting emerging economies and worked as an Associate at Quona Capital and P1 Ventures during his first year, where he focused on fintech, HR-tech and B2B marketplaces across Africa. Before school, Philippe worked in various marketing, strategy and operations roles at the African Leadership Group in Nairobi. Previously, he was also a public sector consultant in Deloitte's international development practice. You are most likely to find Philippe traveling, playing/watching basketball, or eating.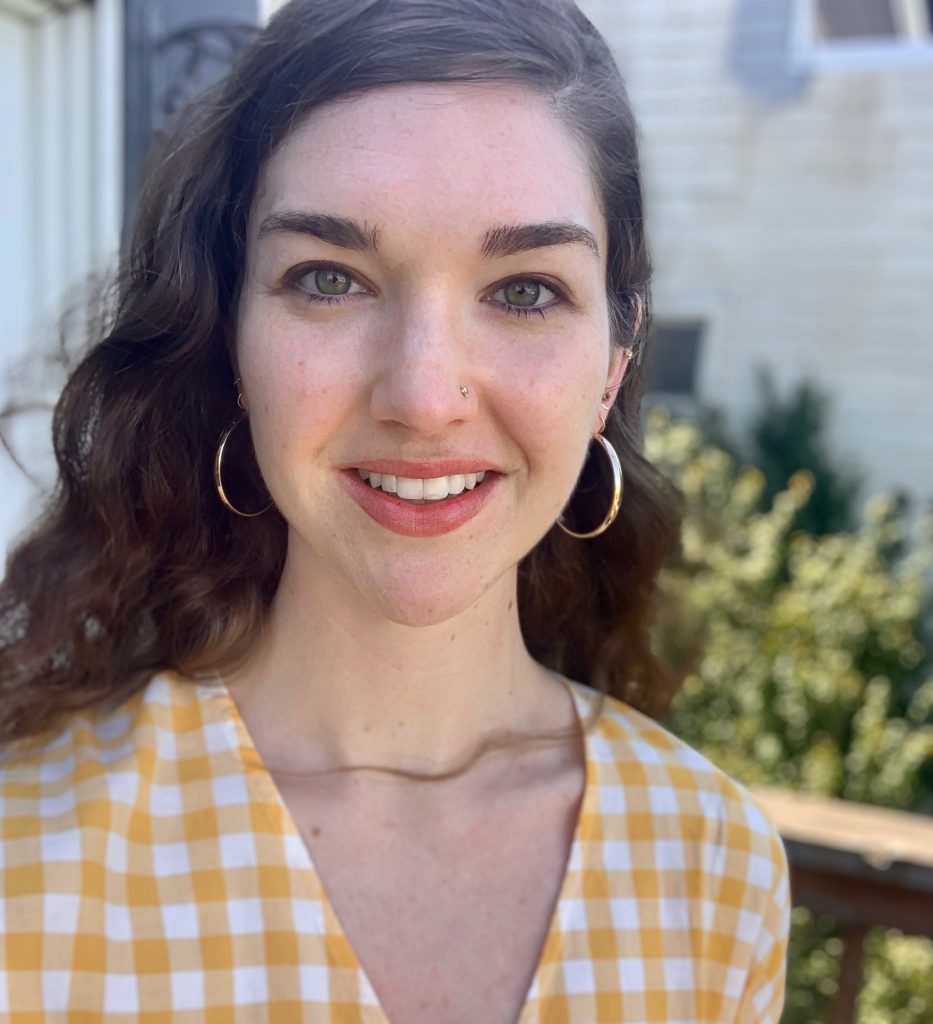 Chelsea Goddard
Chelsea is a second-year MBA/MPH student at UC Berkeley focused on the future of human health and climate. In addition to Dorm Room fund she is currently a Venture Fellow at Wireframe Ventures, Venture Scout at Grishin Robotics, and Product Strategy Consultant at Activate. Prior to graduate school she focused on Sales & Product with several high-growth startups throughout the Bay Area and also conducted research at Harvard and Stanford. In 2016, she graduated with High Honors from UC Berkeley with a dual degree in Legal Studies and Environmental Studies. Originally from Los Angeles, California, in her spare time you can usually find her watching a movie, listening to music, or thinking about the future.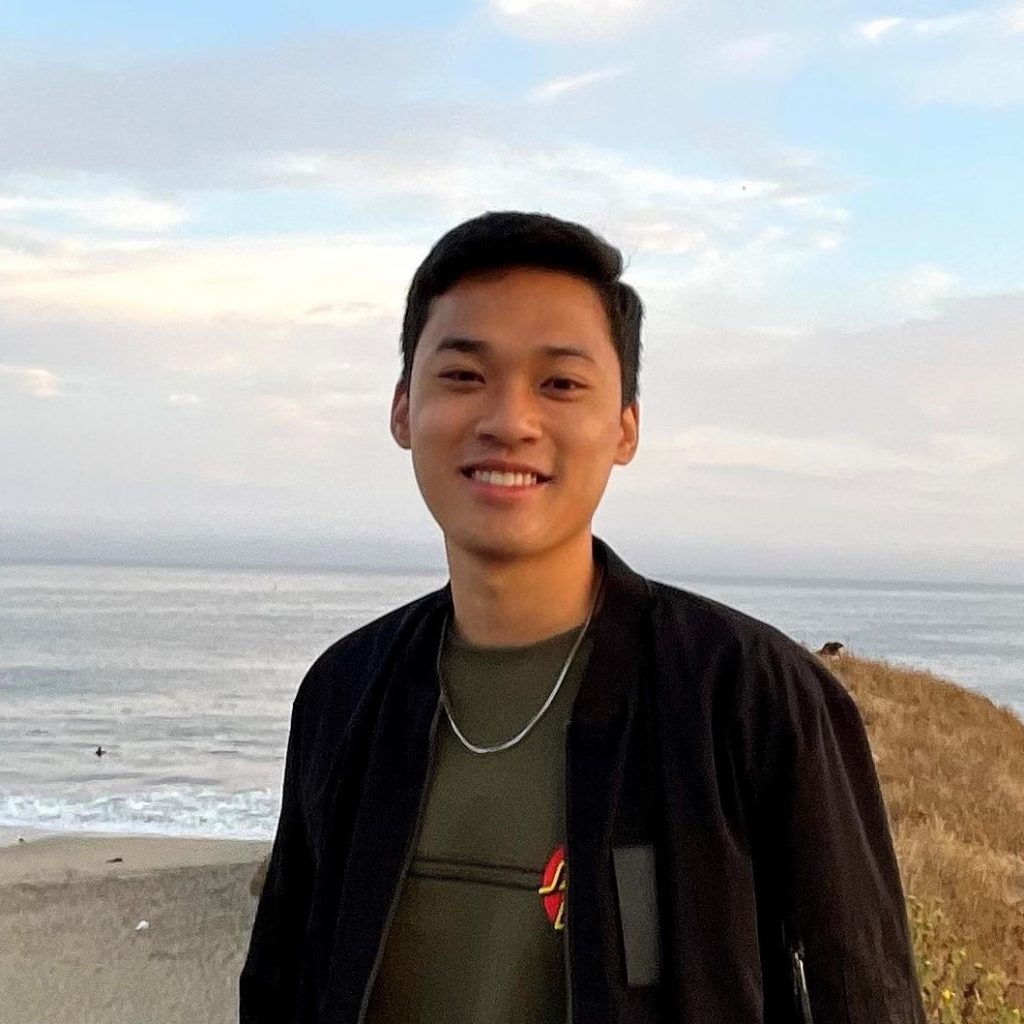 Albert Lam
Albert is a third-year Informatics and Business student at the University of Washington (UW). He currently works at Sezzle as a product manager intern, and leads the team at DubHacks Next, UW's first student-run startup incubator. Prior to Dorm Room Fund, he co-founded Next and was a product manager intern at Dotdash, where he designed and built features for Investopedia. Albert is a PNW native and loves racket sports, hot pot, and traveling.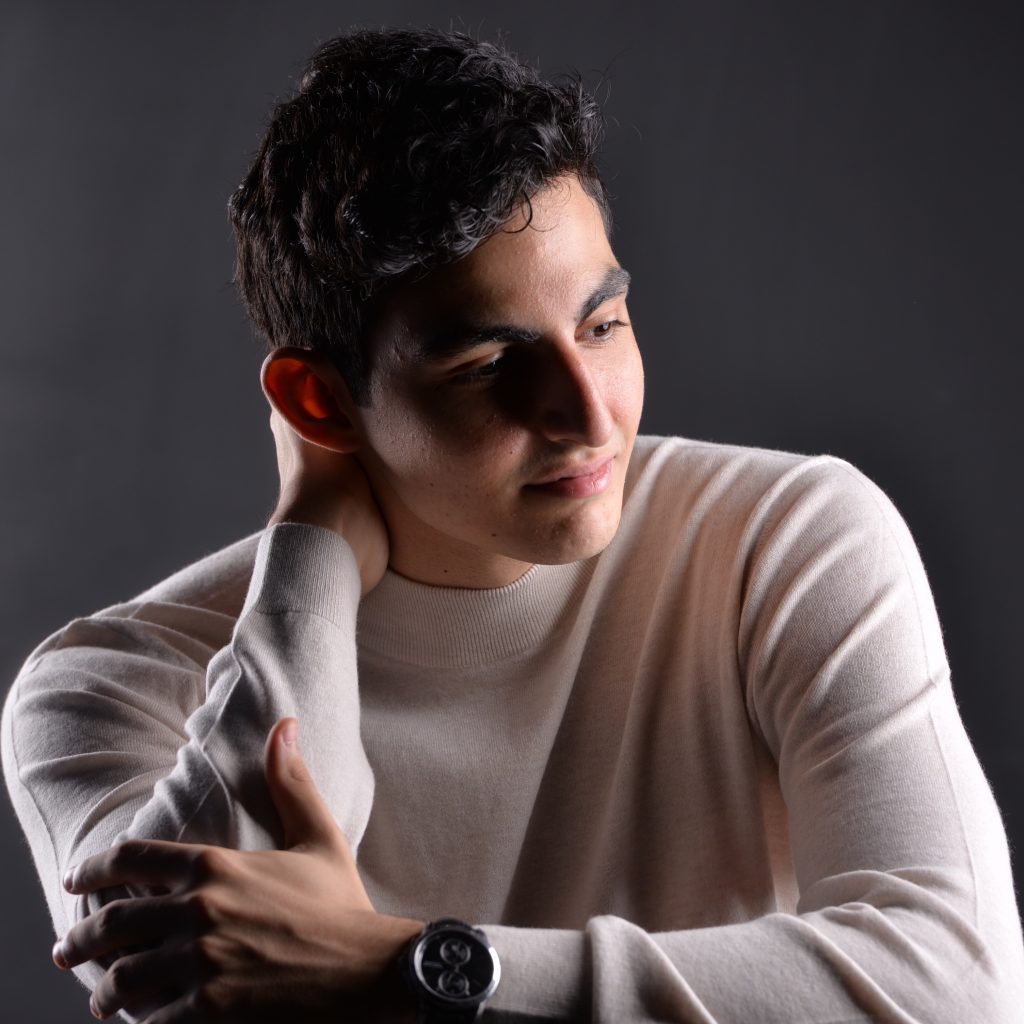 Alpin Yukseloglu
Alpin is a junior at UC Berkeley studying Electrical Engineering, Computer Science, and Business Administration. He is currently directing the leading university-based blockchain accelerator in the US and spends much of his free time researching and building common-good tools and applications in the blockchain space. In the past, he has worked with PayPal, Samsung, Estée Lauder, and Ahura AI, primarily in technical product management roles. He has also conducted research on decentralized storage infrastructure (2019) and decentralized finance (2016-2017) and has spent time on the investment team at Bloccelerate VC driving institutional and enterprise adoption of blockchain.
In his free time, Alpin enjoys competitive horse riding and rowing. He is also a certified mental health first-aid responder and has spent time supporting a number of startups building solutions to mental health-related problems.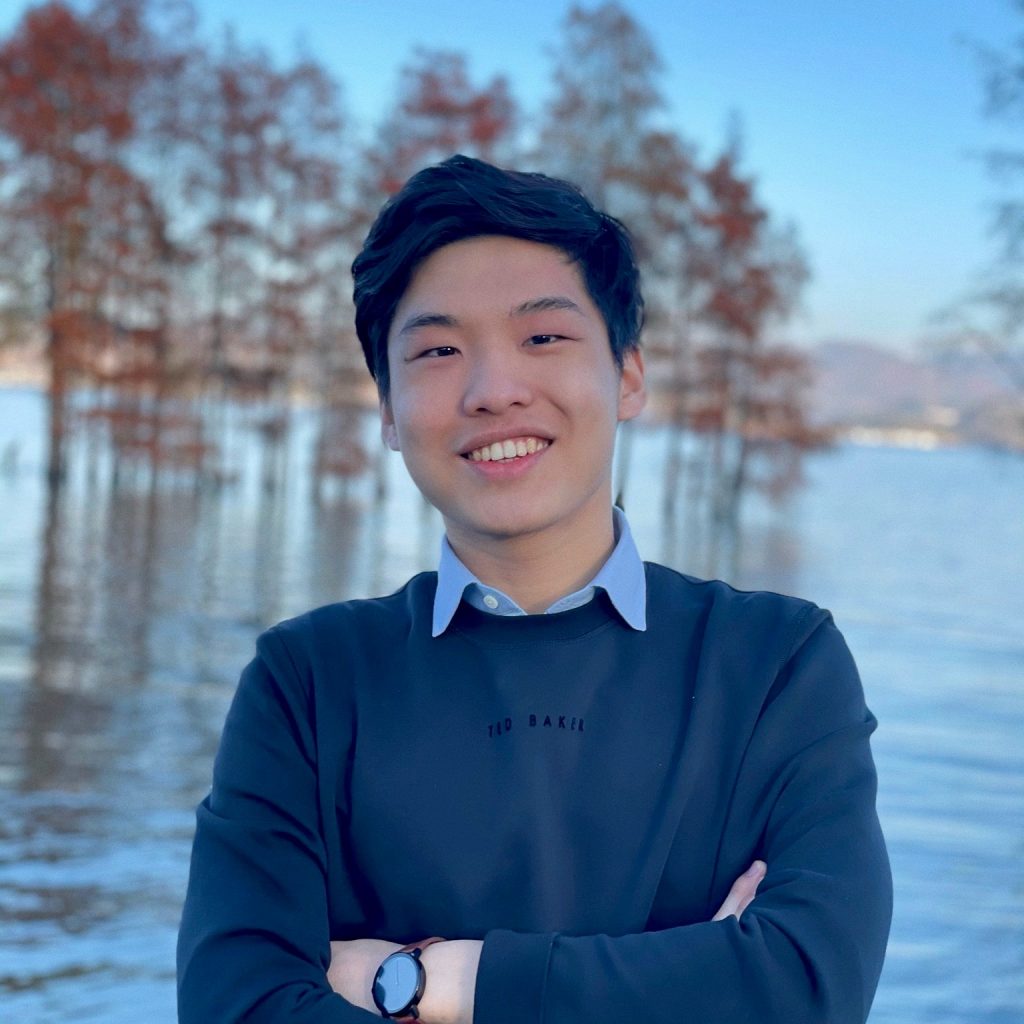 Jack Yuan
Jack is a junior studying Symbolic Systems at Stanford University with a concentration in neuroscience. Previously, he founded Tianchimed, a 40-people international medical device company during COVID with offices in Guangzhou, Sao Paolo, and New York. He also built out moonshot-Beijing, a 1000-people founders community that helps founders from top universities & tech companies launch their own startups. After doing some R&D work for a Brain-computer Interface company in China, he's super into the future of AR/VR, web 3.0, and invasive brain-computer interface. Outside of tech, Jack loves to play basketball and journal.
Headquarters (HQ) team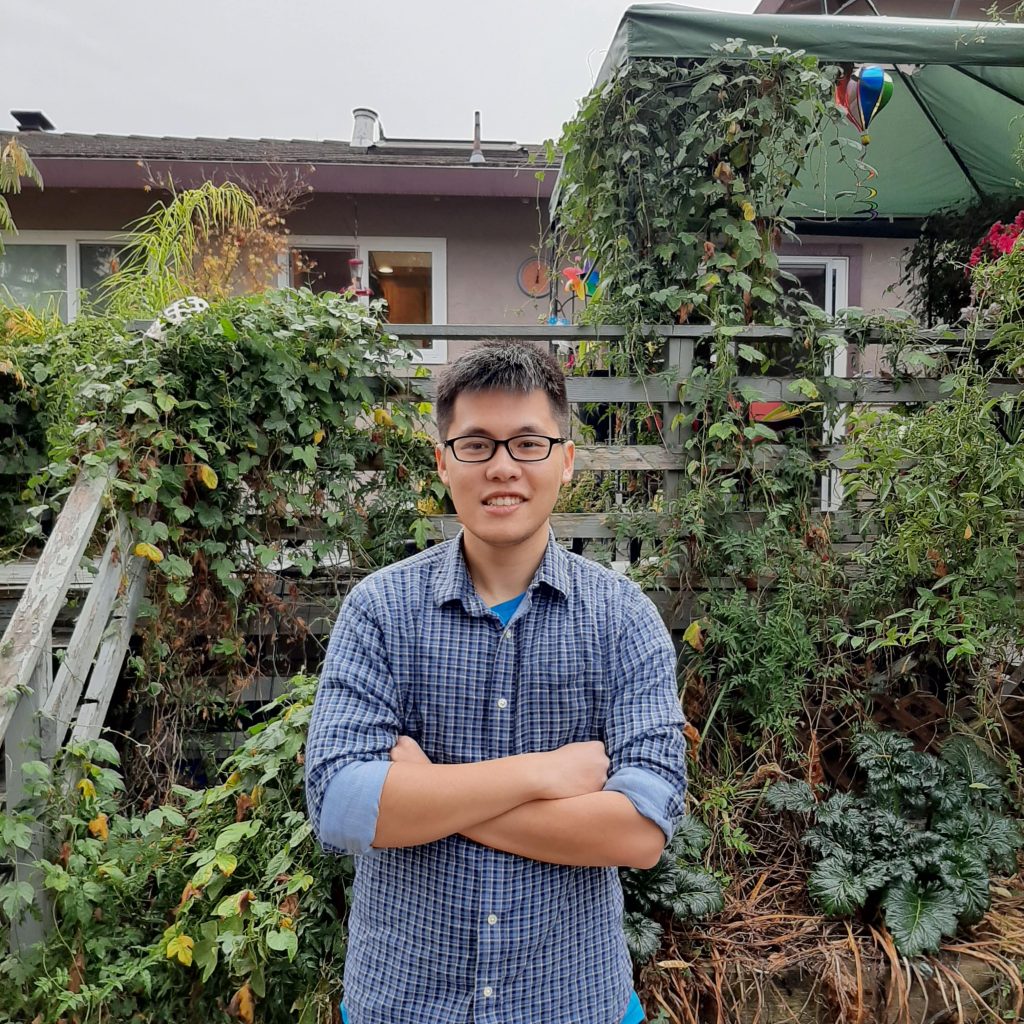 Peter Nguyen, head of engineering
Peter is a junior at Stanford University studying computer science with a minor in business administration. He is taking a gap year to work on Deck- a B2B startup on resource sharing management & onboarding. Before Dorm Room Fund, Peter interned at ServiceNow as a Solution Consultant, built the v1 mobile app for an e-commerce startup, and worked on opensource by contributing to the Mozilla Firefox browser during the Google Summer of Code program. Peter is an international student from Vietnam, and when he ain't in front of a monitor, he enjoys watching soccer, running, and geeking on nonfiction/econ books.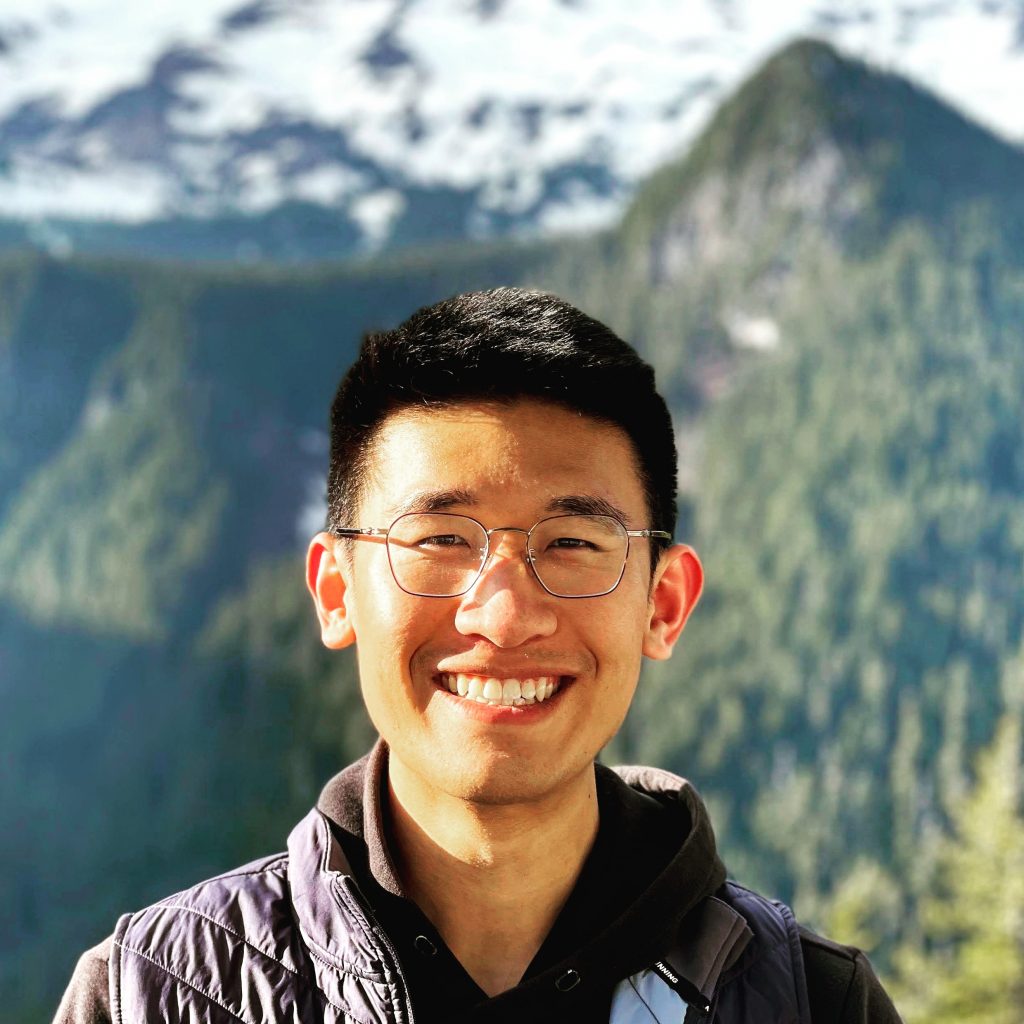 Michael Zhu, head of engineering
Michael is a junior at UC Berkeley studying computer science. He is interested in web development and machine learning and has recently been digging through the crypto rabbit hole. Before joining Dorm Room Fund, Michael worked as a software engineering intern at Amazon and venture fellow at Riot Ventures. He currently works as a full stack developer at Relentlo, a seed stage game advertising startup. He competes frequently at hackathons across the country and previously worked on NLP research with an open source project called Ludwig AI. Outside of work, he enjoys cooking, reading, and playing volleyball.
---
Have questions? Email info@dormroomfund.com. For more information, read our Twitter, Medium, and newsletter. Founders, apply for an investment from us. 🚀