Raaghav Goel, a senior at University of California, Berkeley, studies electrical engineering and computer science. Born and raised in India, he works at a stealth startup back home during his gap year. He's part of the 2021 PRISM Investor Track, a diversity program aimed at queer communities, and identifies as gay. You can reach him at rgoel@berkeley.edu or @RaaghavGoel on Twitter.
What are you doing in your gap year?
I'm trying to knock off some tough graduation requirements and work at a startup in India as a product manager. As part of the founding team, I've been working closely with the co-founders and CEO, developing our go-to market strategy, roadmap and how we're going to test our product.
The startup brings about digitization in India, where enterprises are still using physical documentation. We're creating a knowledge management system that not only allows them to store these physical documents in a central repository but also provides additional functionality to process and work with all forms of knowledge within your organization.
Share your PRISM experience.
The PRISM investor track has been one of the most fun things I've done this summer. I've gotten to meet a lot of cool people, and most of them have been queer.
The VC industry as a whole can seem very guarded. There's a number of Substacks, blog posts, or Twitter threads. But there's also just so much subjective information that comes from a non-diverse and Caucasian, heterosexual dominated perspective.
Hearing the speakers that were invited as part of PRISM has been super enlightening, not just in terms of learning more about venture capital, but also in driving home this unlearning of the notion that heterosexuality is the norm.
Any unexpected lessons out of PRISM?
In the Bay Area, close to Silicon Valley, I get news about startups. It's basically like money's flowing out of people's pockets. My notion was that it can be challenging to find someone to fund you. But how tough can it be? It's got to be a process of you going to pitch and if you have a great idea, someone will fund you.
What I find almost ironic is that it seems VCs are trying to get founders to work with them and not the other way around. Based on how I've seen a lot of people talk about the industry, it's about how VCs can convince the founder that they're the best firm to invest in them.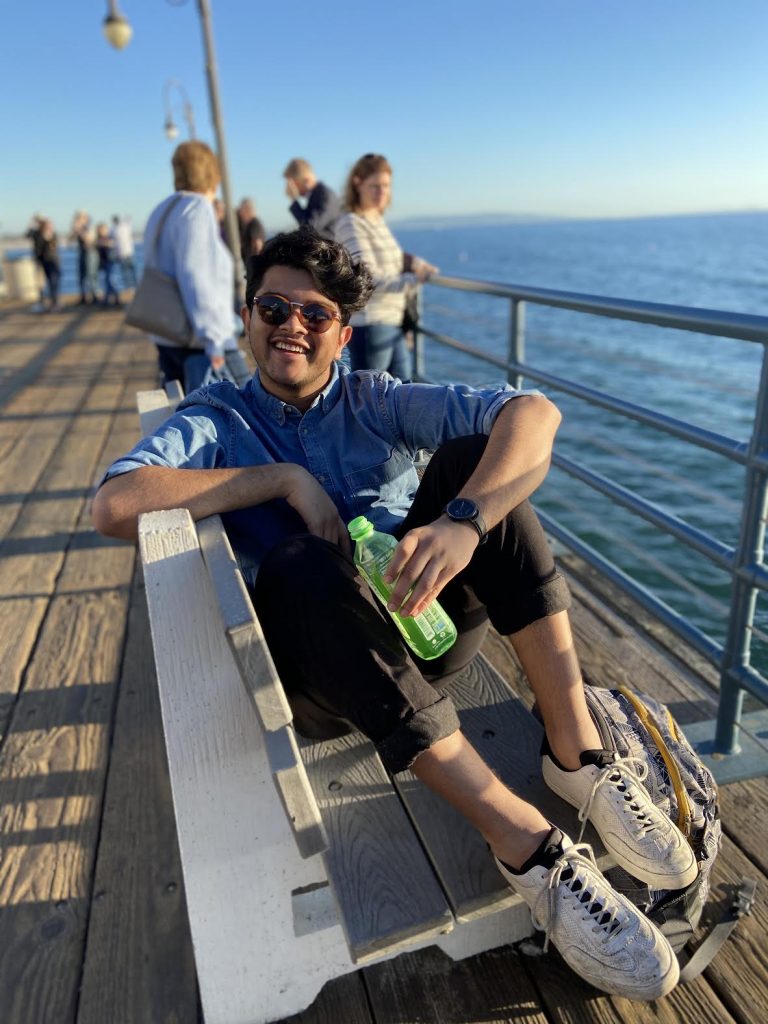 Tell us your memorable experience in PRISM.
The most memorable talk was by Molly, DRF's CEO, who talked about how she evaluated companies. She gave us an entire framework with a bunch of points. I remember frantically typing, trying not to miss anything she said.
That was a great talk, not just because she was so open, but because she was so funny, which I didn't expect. Everyone I've spoken to in VC seems warm and willing to share their knowledge, which from an outsider's perspective wasn't clear earlier.
How has your family and education influenced your interest in entrepreneurship?
I'm part of the Marwari people. We're descendants of traders, and what I've seen my entire life is being an entrepreneur. My dad's an entrepreneur, my grandfather is an entrepreneur, and my great grandfather was an entrepreneur.
Working in tech, or being an engineer has been in my mind since I was young. Coming to Berkeley, it so happens that I found tech and I fell in love with it. Maybe if I'd gone to school somewhere else that was not the Bay Area, where CS is the hot topic, I would have been a mechanical engineer and found CS or tech later.
What's it like being queer in tech?
It's easy for me to sometimes forget about inclusivity and diversity because I am Indian and there are a lot of Indian people in tech. But the fact that I'm queer is what makes me stand out.
It's cheesy, but I hope to be the person who someone else can see and maybe go like "oh this person is queer and they're doing the great things."
For example, for a long time, Tim Cook didn't come out and that's absolutely his decision to make. But once he did, it really made me think twice. Tim Cook! He's the CEO of one of the most valuable companies in the world. He's running this massive behemoth of a company that's become a household name across the globe.
That's a moment of inspiration, which helps you feel better about your identity, and it's a catalyst on the path to self acceptance.
I hope that one day, I can be a mentor and tell someone they're not alone. There are these queer communities that are super supportive, like "Out in Tech" and "Out in Undergrad." It's becoming more widespread, but not quite there yet.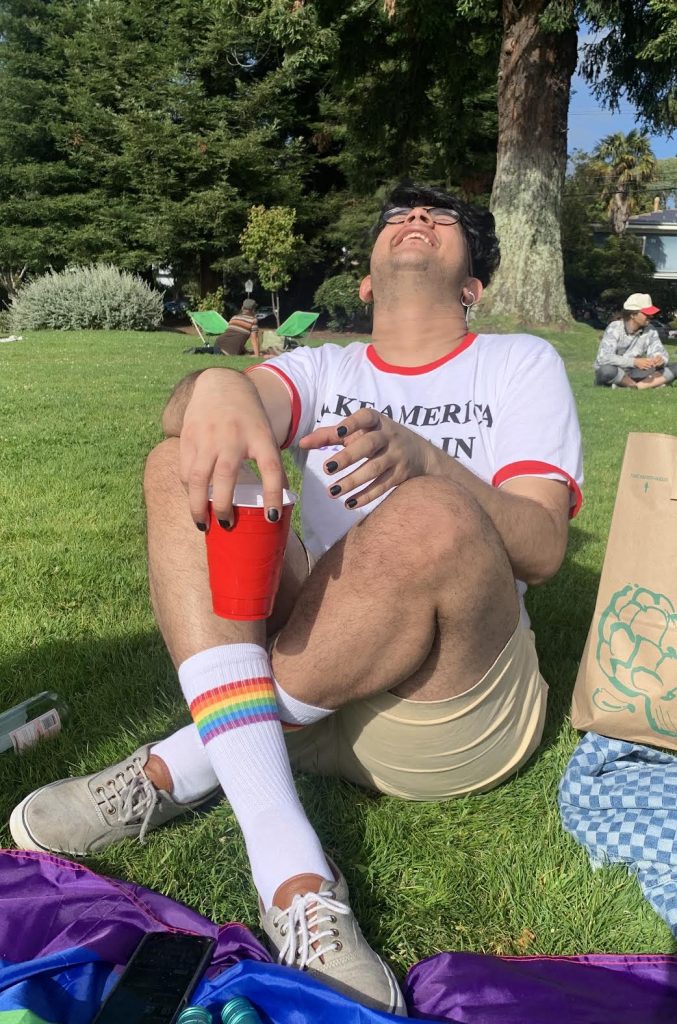 How did you come to terms with queerness?
It was this realization in the back of my head that I might not be straight. But I was constantly denying and suppressing my identity because, in my mind, there was no way it was true.
That led to internalized homophobia where I was an ally to LGBTQ people, but not to myself. It was an exclusive and lonely process.
Being at Berkeley to study abroad was liberating. I was finally able to introspect and be like, hey, even if I'm not straight, that's all right.
I actually wrote my PRISM essay about unlearning notions as one of the toughest things I ever had to do in my life. Learning the fact that it was okay. That I would still succeed, even if I was bisexual or gay or any of the other identities.
What's your coming out story?
I came out to my family in April, and I'm fortunate that it went as well as I could have hoped it would go.
There was this notion that I can never tell them that I was gay. Initially, I was even worried that I would get disowned. They'll blame it on going to the West.
Once I realized I would stay at home in the fall, it was becoming tougher to be at home because I had to be this straight person. I couldn't express myself in ways I would have in the U.S., like I couldn't be more effeminate, or like I couldn't watch RuPaul's Drag Race on TV in the living room.
It was a lot. But I had no intention of coming out to my family. When I decided to not go back in the fall and take some more time off, I was like, wait, there's no way that I can stay sane, and also not tell them. I have to rip off the band aid.
Part of my plan had always been to tell them when I was financially independent. I would come back home on a two week holiday and drop the bomb. Then I'd be like "peace" and leave. But that's not how I want it to be. I want them to process it while I'm still with them.
I feel much better now; I don't feel restricted. There are still challenges. I have been wanting to paint my nails, but I haven't done it because it's too soon for them.
That being said, I think this is my coming out and everyone has a different story and follows a timeline. I've been fortunate enough to receive a good response, but I think what matters most is coming out only when it's safe for you and when you're ready.
In India, we're taught that family has blood. I've gotten to understand the importance of your chosen family, and you should get to be around the people who make you feel safe. On a deeper level, it's much better now that I've been able to come out to my family at home. Home is starting to be a safe space. That's the biggest thing that I've learned from this whole excruciating process.
---
Get more Dorm Room Fund news and updates on Twitter and learn more on our Medium. Want more DRF content? Subscribe to our newsletter. Ready to take your startup to the next level? Apply here to be considered for an investment from Dorm Room Fund. Until next time! 🚀