Since its inception in 2012 as the original student-run venture fund, Dorm Room Fund has existed to support student founders at the earliest stages of their entrepreneurial journeys.
The Headquarters team is the lifeblood of our fund, working tirelessly behind the scenes to empower our student founders, investment partners, and the greater entrepreneurship community. To this end, we are beyond excited to announce the Dorm Room Fund 2022 HQ team.
This year, our HQ team consists of nine members representing eight universities across the Northeast, Midwest, and West Coast. They are pursuing degrees in a wide array of disciplines, ranging from Visual Arts and Computer Science to Business and Film. The diversity of experiences on our team extends beyond the classroom, with members hailing from countries including Australia, Finland, India, and the United States.
We look forward to seeing the HQ team further DRF's unwavering mission of supporting students and investment partners in building generational companies.
Here are the 2022-2023 HQ members: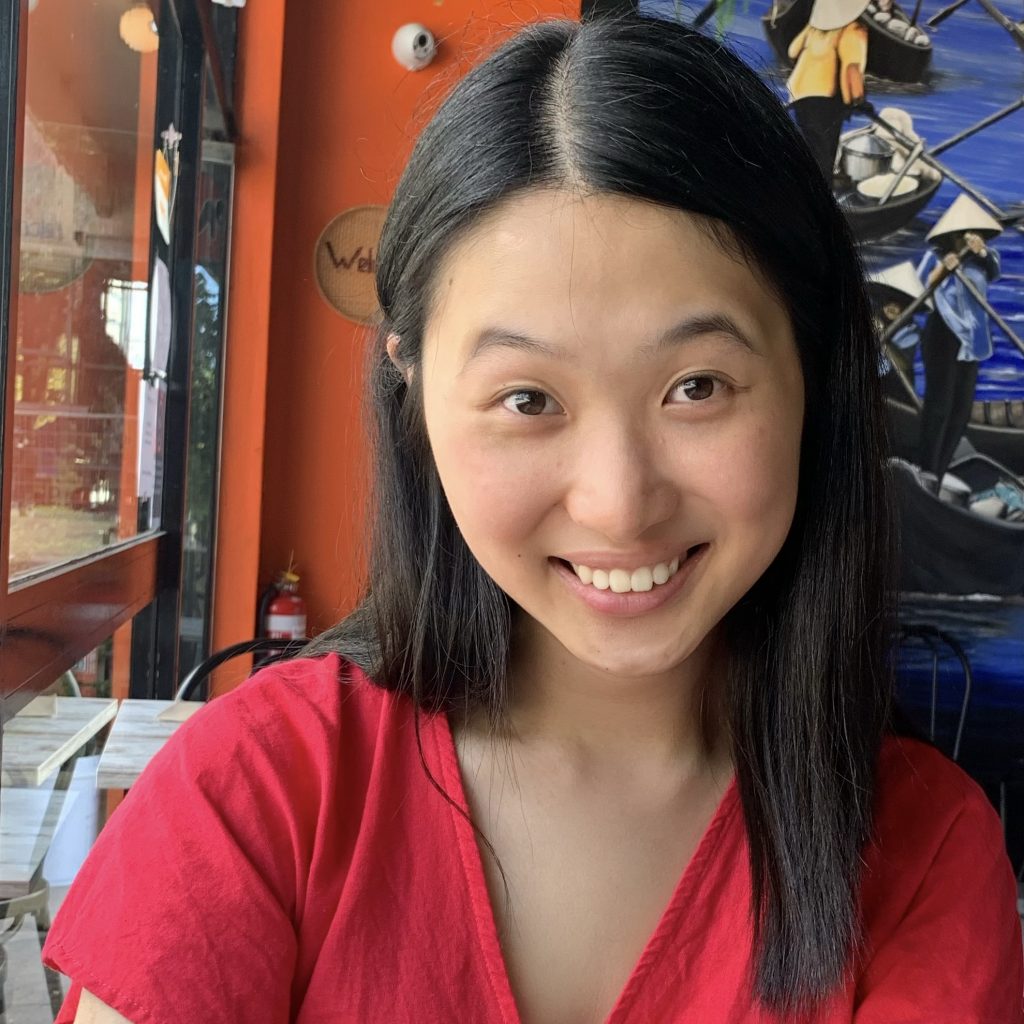 Melissa Li: Head of Community & Partnerships, Managing Partner
Melissa is a Harvard College student who is passionate about building founder community and growing the number of student superconnectors in the early-stage ecosystem. On campus, she is the Director of Diversity and Inclusion for Harvard Ventures, Harvard's largest undergraduate entrepreneurship organization. She is also on the leadership team of Collegiate Capital Partners, a cross-campus group focused on VC education at the undergraduate student level.
Previously, Melissa worked in Community and Growth for startups in the next-gen retail and media spaces. She is also focused on early-stage investments across web3 and the next phase of the internet economy.
As Head of Community, Melissa thinks deeply about the things that matter to DRF's community — excellent founder support, robust platform offerings, and broader impact within entrepreneurial networks. Melissa previously led the launch of the talent network to promote DRF founder hiring and a revamped internal process of portfolio check-ins and support. This year, her goal is to grow our initiatives around access to startup education, as well as to get founders connected to our Gen Z community for valuable product insights.
In her spare time, Melissa enjoys watching anything in the Mindy Kaling-verse, listening to marketing podcasts, reading about what makes teams and company culture click, and carrying her cat (Mr Sesame Bagel) around the neighborhood on hot girl walks.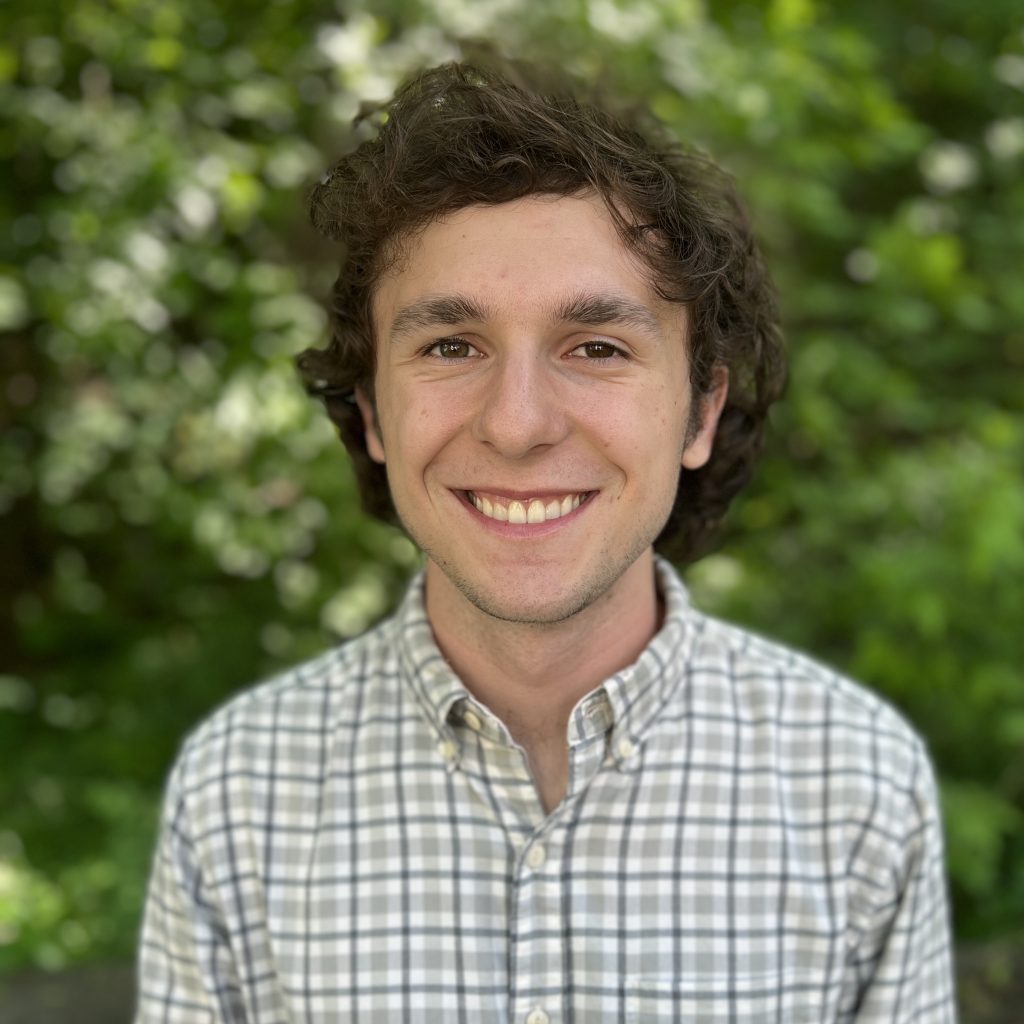 Will Hoppin: Product Manager, Managing Partner
Will is a dual-degree undergraduate studying computer science and film at Columbia University and Middlebury College. On campus, Will is the College Mascot, a prodigy on the Quidditch Team, and helps run the Healthy Masculinity Club.
Before DRF, he taught AI and robotics at Stanford University for their pre-collegiate studies program, and interned in content production, product management, due diligence, and software development for a handful of startups and VC firms. He has also worked on Emmy-nominated features and is currently building virtual production tools for SNL, Late Night with Seth Meyers, and a few other shows at NBCUniversal in NYC.
As the DRF HQ Product Manager, Will thinks about high-level goals and turns them into actionable projects for the HQ Team. He works with Melissa to dispatch groups on assignments, monitors progress and adjusts the roadmap accordingly. His goal this year is to build upon DRF's world-class educational resources and make them even more accessible to both founders and students who are interested in entrepreneurship and venture.
Outside of work, Will surfs, park skis, and directs comedy films. He also lived in a cult on Maui for 2 months because the waves were good enough to put up with the horrific vibes. He wishes he made a movie about it.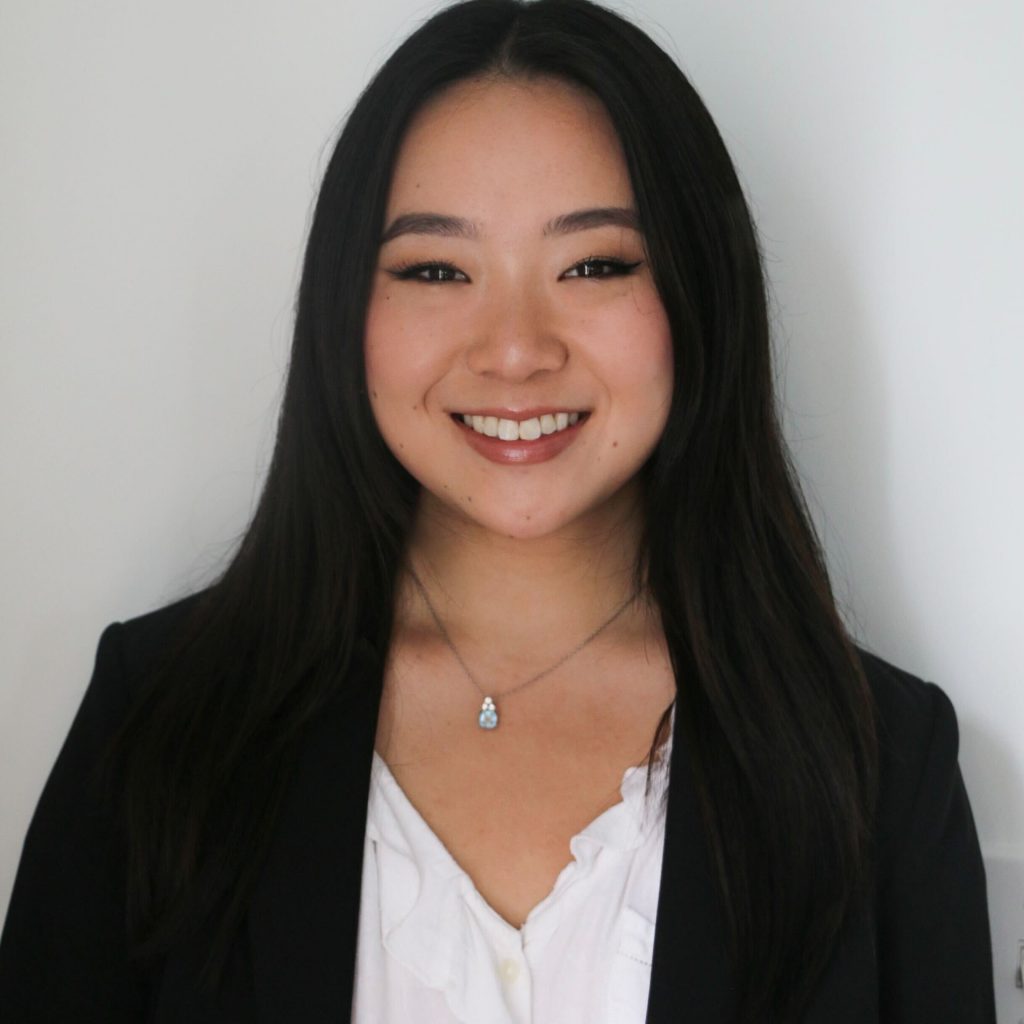 Britney Zhang: Head of Marketing & Communications
Britney is a senior at University of California, Berkeley pursuing a degree in Business Administration. At UC Berkeley, she serves as the VP of MBA & Alumni Relations of the Haas Business School student government, runs the Bear2Bear mentorship program, and was a Fellow in the Fung Institute Conservation+Tech program.
Britney is currently at Amazon Web Services in the Commercial Sales team where she scales cloud technology and services as a Demand Generation Intern. Prior to AWS, Britney worked at Slack, two Dorm Room Fund portfolio companies, and Muse Capital, a seed-stage venture capital firm.
At Dorm Room Fund, Britney is responsible for external brand marketing and internal communications. She is promoting portfolio company and large-scale DRF announcements through social media posts, LP updates, and portfolio-company spotlights. Internally, she works on learning and development initiatives for the Investment Teams, as well as alumni engagement through speaker series, brand partnerships, and community meetups.
Outside of work, Britney loves cooking for others (salmon is her specialty), thrifting at local stores, and editing videos. She is also a husky owner — her first social media experience was scaling her pet dog's Instagram to 900+ followers when she was 14 years old.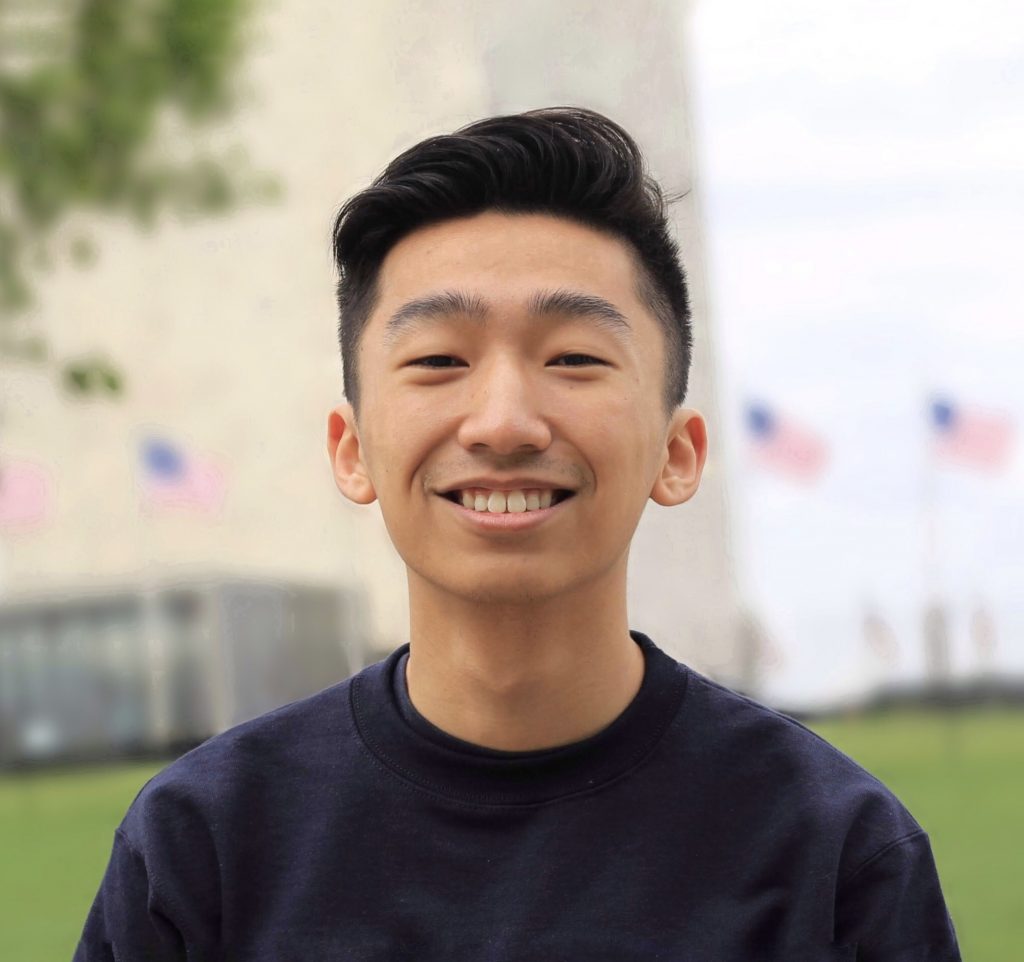 Andrew Xu: Editor in Chief
Andrew is a student at Northwestern University pursuing a double major in Economics and Political Science. On campus, he was involved with operations at Acorn Genetics, a student-run genetic testing company now backed by the Thiel Foundation. More recently, he joined Northwestern's Knight Lab Studio on the "Publishing and the Future of Web3 Community Membership" team.
Prior to Dorm Room Fund, Andrew worked at Kajabi on the financial operations team where he evaluated inorganic growth opportunities and delved deeply into early-stage creator startups. Andrew has also worked closely with large cap technology companies on M&A opportunities at Lazard.
As Editor in Chief, Andrew leads Dorm Room Fund's content team and is responsible for the fund's content strategy and initiatives, ranging from newsletters and podcasts to short-form articles and long-form essays. He is developing content to support and highlight student founders and investment partners at all stages of their entrepreneurial journeys.
Outside of work, Andrew enjoys going on long hikes while listening to Taylor Swift's folklore and hosting dinner parties with close friends. On the way down from a long arduous hike, Andrew enjoys telling people who are minutes away from reaching the peak that there is another hour of intense hiking left to deplete their spirit and introduce a tiny slice of chaos into the world.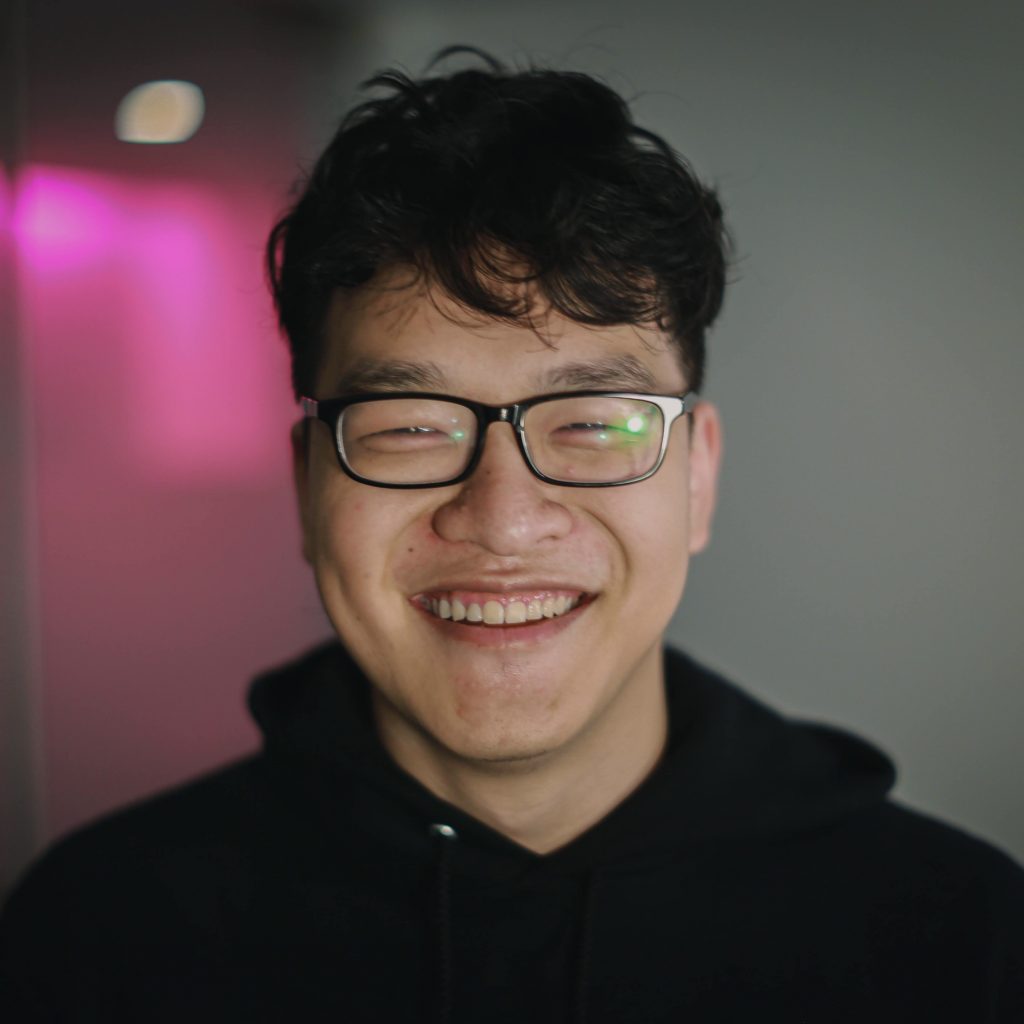 Daniel Tao: Co-Head of Engineering
Daniel is a student at the University of Pennsylvania pursuing a bachelor's degree in Networked and Social Systems Engineering, and a master's degree in Computer Science. On campus, Daniel has been involved with Penn Labs and The Signal.
Daniel is currently freelancing with stealth startups and organizations like Bloomberg Beta and Crunchbase. Before Dorm Room Fund, he developed game engine infrastructure at Pahdo Labs, worked on the C# language team at Microsoft, built voice apps at Volley, and created tools for students at Penn Labs.
As Co-Head of Engineering, Daniel builds websites and software to support DRF's investment partners and founders in identifying, investing, and building world-class companies. Currently, Daniel is retooling the main DRF website, and exploring ways to strengthen DRF's community by helping founders retain and share knowledge.
Outside of work, Daniel enjoys cooking complex food, reading philosophy and literature, writing experimental non-fiction, and playing video games with friends. Daniel is also pretty good at Anime Music Quiz; in 2020, he was better than Shazam at identifying popular J-pop songs.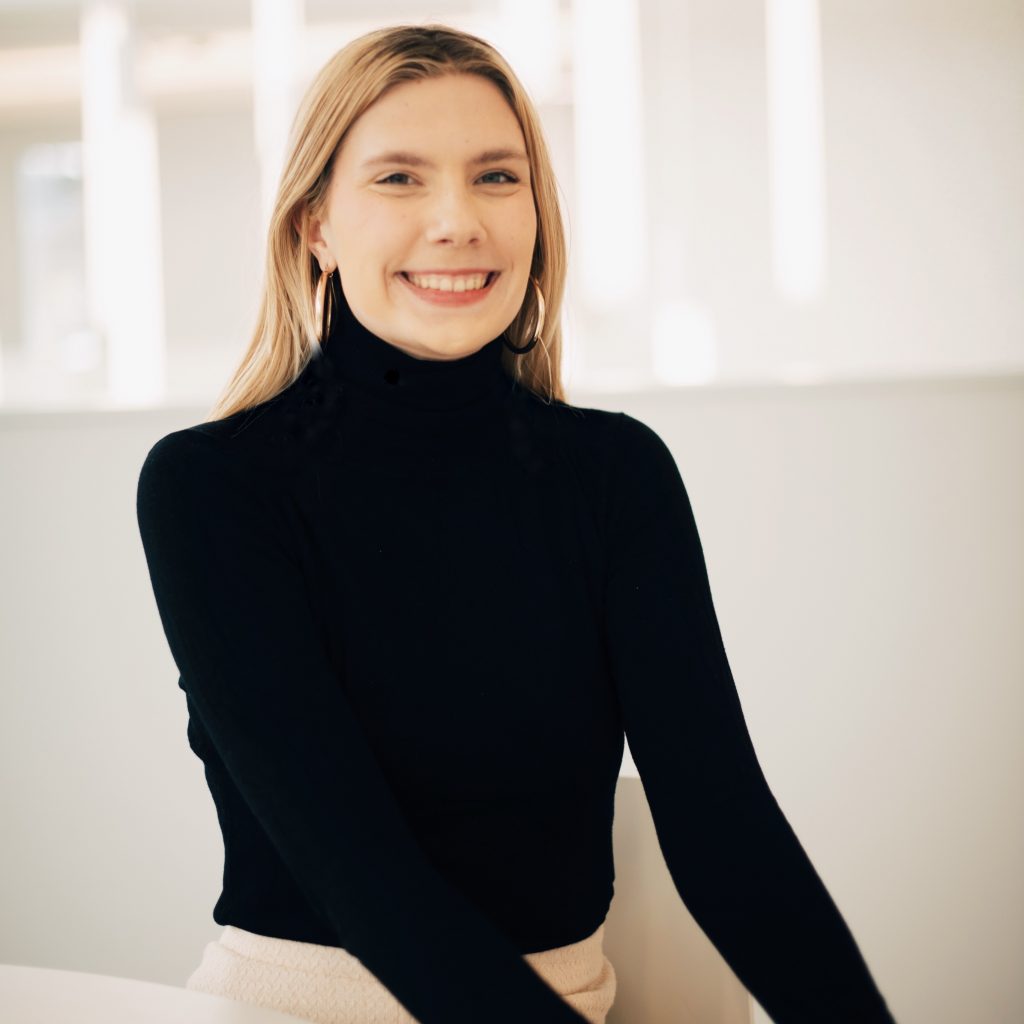 Kia Uusitalo: Head of Social
Kia is a rising senior at Brown University studying Modern Culture and Media with a minor in Entrepreneurship as a Fulbright Scholar. On campus, Kia is involved with Van Wickle Ventures, Brown Women In Business, International Mentorship Program, Brown Motion Pictures, and Peer Entrepreneur in Residence.
Currently, Kia is helping build the next $1B companies at venture studio Atomic. Prior to Dorm Room Fund, Kia worked as a growth marketer for portfolio companies at Icebreaker.vc, a fintech investor at Plug and Play Frankfurt, co-director at Van Wickle Ventures, and media campaign coordinator at a peace broker agency founded by a Nobel peace prize laureate.
At Dorm Room Fund, Kia is responsible for the digital brand of DRF across channels. She spearheads campaigns and social media initiatives to increase brand awareness among investors and founders. Currently, Kia is setting up foundations for DRF's social channels, creating content that engages and educates, and spotlighting the inspiring and ambitious people in the DRF family.
Outside of work, Kia enjoys reading 50+ books/year, taking care of her growing plant collection, attending oil painting and drawing classes, watching The Good Place, and playing Geoguessr. In high school, she also studied 7 languages.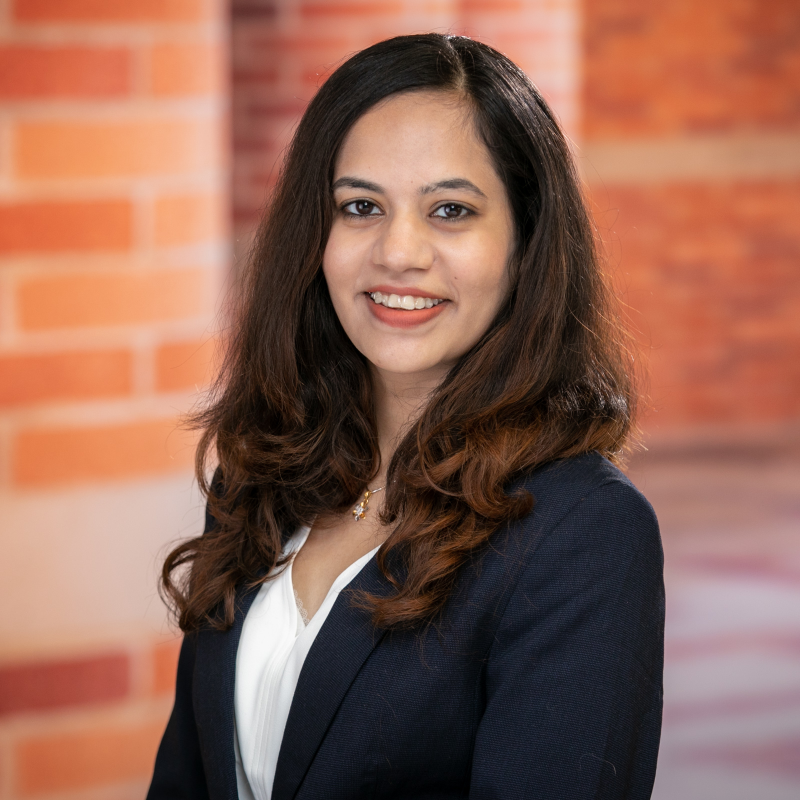 Pooja Panchamia: Head of Founder Success
Pooja is a graduate student pursuing an MBA from UCLA Anderson School of Management. On campus, she is the Vice President of Venture Capital at the Entrepreneur Association, Executive Vice President of the Healthcare Business Association, and a researcher for an early-stage probiotics startup at StartupUCLA.
Currently, Pooja is interning in the Corporate Strategy & Business Development team at Illumina, where she evaluates inorganic growth opportunities within DNA sequencing. Previously, Pooja worked as a Tech Investor in the Venture Capital / Debt industries for over five years, where she scouted new deals and supported end-to-end deal management. She is also a founder of FieryBones, a non-profit online support community for autoimmune arthritis patients.
​​At Dorm Room Fund, Pooja is responsible for identifying founders' pain points and exploring ways to support portfolio companies in achieving success. She is revamping the talent network to improve hiring outcomes for portfolio companies, benchmarking compensation data for the founders, and pursuing other founder-oriented initiatives.
Outside of work, Pooja enjoys sketching favorite characters, trekking mountains, and watching horror & thriller shows. Fun fact: With her limited navigational abilities, Pooja once lost her way descending a mountain and ended up crossing borders to another country!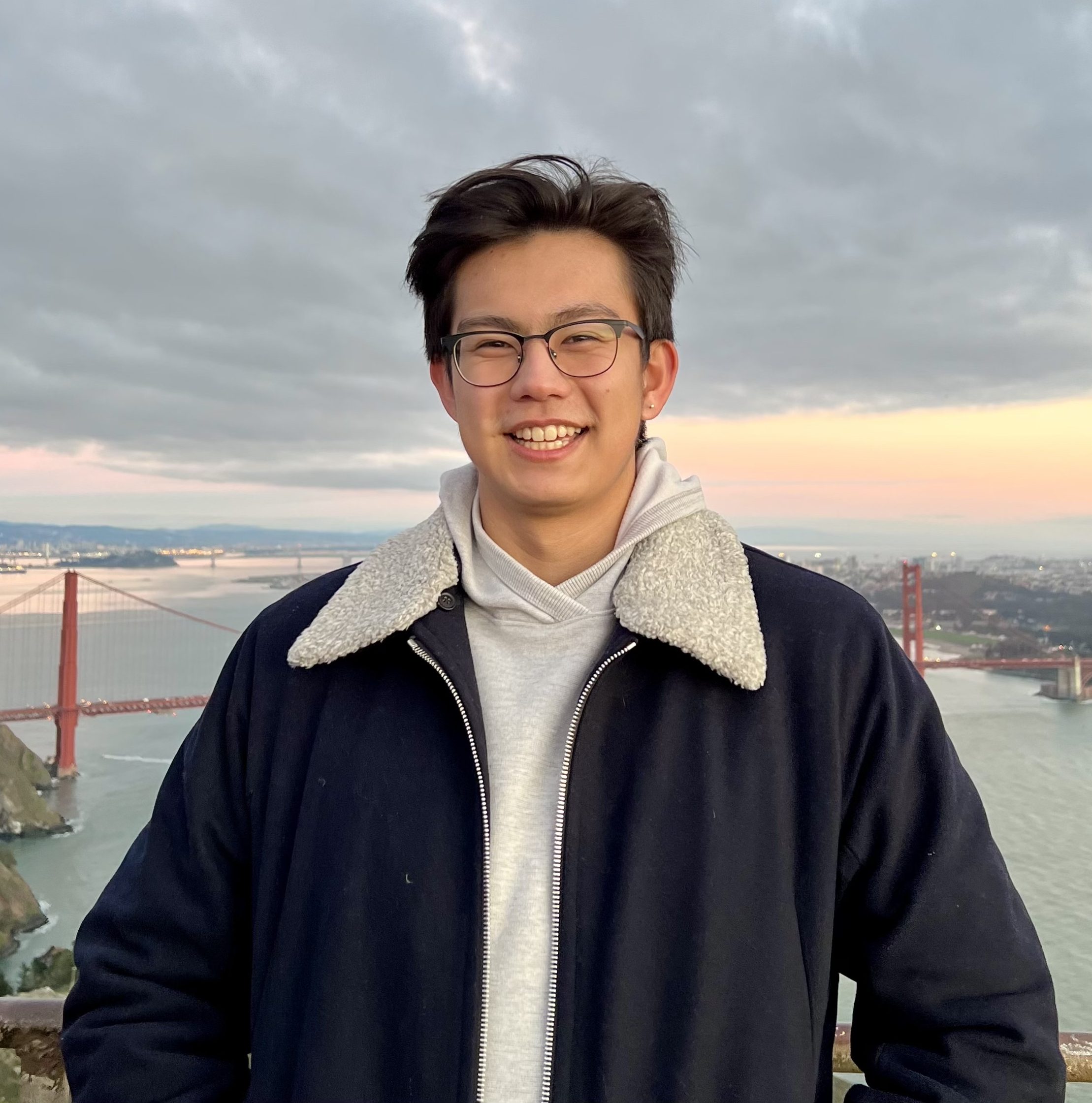 Raymond Banke: Head of Design
Raymond is a senior at Columbia University studying Visual Arts. He is a fine artist and product designer, fascinated with building kinetic installations and crafting digital media experiences for audiences.
Currently, Raymond is a product design intern at Reddit, designing features for Reddit Chat and Talk on the Live team. Previously, he worked at GBH, Gambitos, and Revel, and in the fall he'll be helping redesign the higher education payments process at Meadow. During the school year, he's also a product designer at the Columbia Daily Spectator and a teaching assistant for Columbia's Human-Centered Design and Innovation course, guiding students through the design process to ideate and create successful products and services.
At Dorm Room Fund, Raymond is responsible for owning DRF's brand and website design and advising portfolio companies on design decisions. When he's not tweaking DRF's design assets or teaching someone Figma, Raymond helps connect founders with talented designers.
Outside of work, Raymond enjoys aquarium aquascaping, raising freshwater fish, building sculptures, and bartending. As a native Californian, he's always trying to find a new nature preserve to hike when he's home. Fun fact: Raymond used to be a DoorDash delivery driver.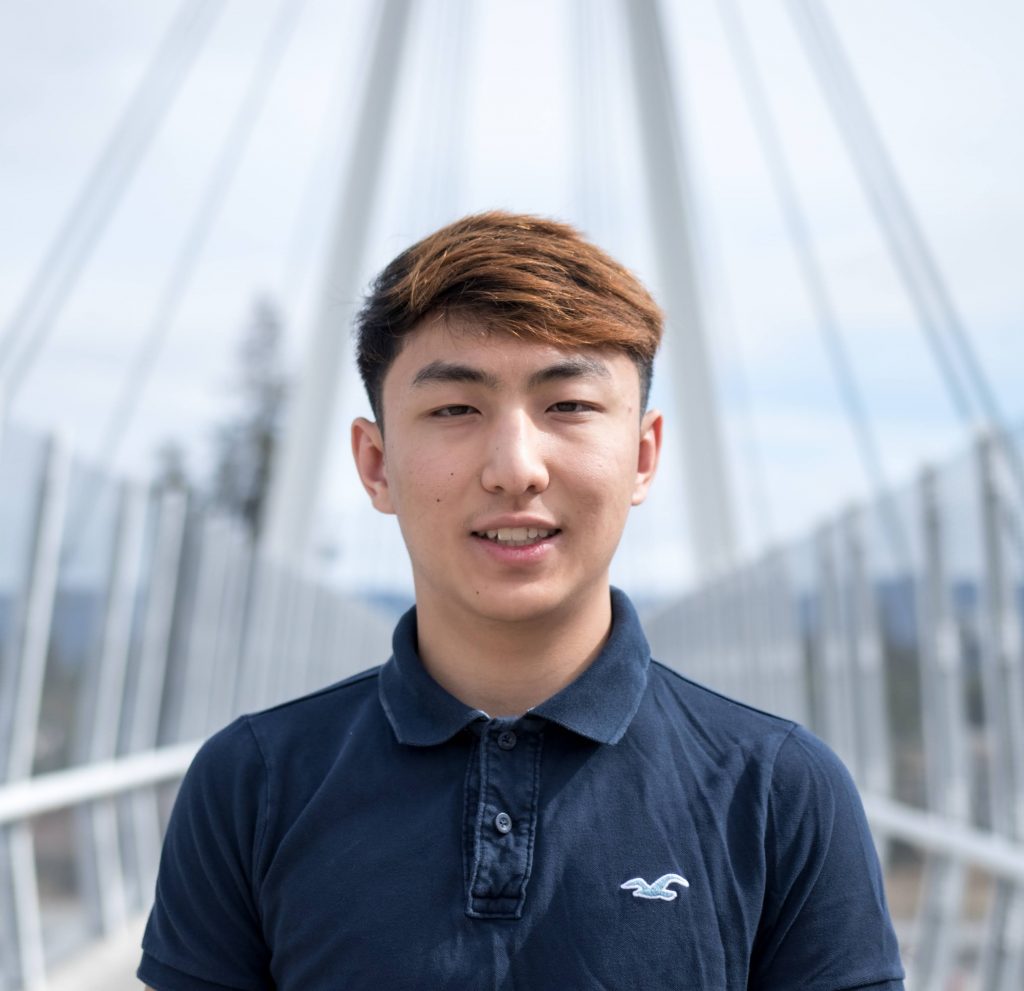 Tom Zhang: Co-Head of Engineering
Tom is a junior at Columbia University majoring in Computer Science and minoring in Operations Research. He's a product-minded engineer and aspiring entrepreneur whose areas of interest include AI, healthcare, crypto/Web3, and fintech. On campus, Tom is involved with the Columbia Organization of Rising Entrepreneurs (CORE) and Lambda Phi Epsilon.
Tom is currently working at Amazon as a Software Development Engineer Intern and traveling around the country working as a coach for Major League Hacking. Previously, he's worked within the startup ecosystem on both the VC and entrepreneurial sides through roles at Intonation Ventures, Pangea.app, and Prove. He has also conducted and published machine learning research at Stanford and University of California, Berkeley.
At Dorm Room Fund, Tom is responsible for leading engineering-centric projects that support DRF's investment partners, portfolio companies, and the greater startup community. Tom is building tools that allow members of the DRF community to network, communicate, and support each other while supporting portfolio companies with his engineering expertise.
Outside of work, Tom enjoys skiing, electric skateboarding, watching basketball, and traveling. Surprisingly, he has been to more than 40 states, but only traveled outside the US twice.
---
Written by Editor in Chief Andrew Xu. Thumbnail created by Head of Design Raymond Banke. More updates on our Twitter, Medium, and newsletter. Founders, apply for an investment from us. 🚀