A $12.5 million independent fund. Invested entirely by students. Here at Dorm Room Fund, we do things differently. As the original student-run venture fund, we train our students to source, evaluate, and invest in student-led startups. Our investment partners lie at the core of our mission. Unique to DRF, our students hold 100% of the decision-making power in identifying and investing in the most promising student-run startups. With such enormous responsibility entrusted upon our partners, Dorm Room Fund runs a highly competitive annual selection process each year to find the brightest and most entrepreneurial students at universities across the country to serve on our investment teams.
After sifting through and meeting hundreds of incredibly qualified candidates, we are beyond excited to welcome the 35 newest investment partners to Dorm Room Fund. This group of students span the country and the top entrepreneurship programs in the US– much like our founder. While our latest class of partners bring with them a diverse array of experiences, ranging from publishing a book on healthcare to running divisions of Nike, they all share a singular mission of finding and supporting student founders in building generational companies.
Without further ado, please meet the Class of 2022 Dorm Room Fund Investment Partners:
SF & West Coast:
Ananya Chadha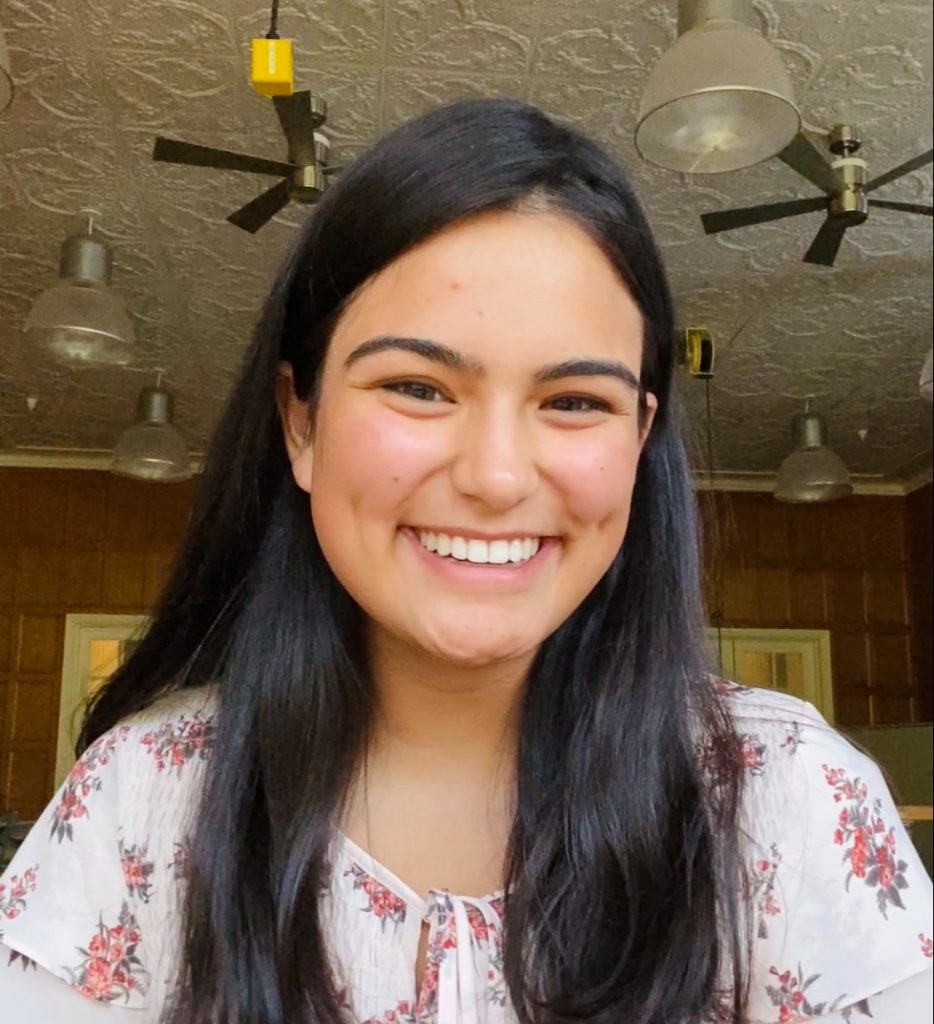 Ananya is an undergraduate student at Stanford studying Electrical Engineering and Neuroscience. She has previously worked in a CRISPRcas gene-editing lab and developed a platform for uploading genetic data. Ananya has also made various neurotech devices with sponsorship from Microsoft, like brain-controlled prosthetics, mind-controlled RC cars, and MP3 players controlled with brain waves. Her brain-controlled RC car won the International Grand Prize at engineering.com's Impossible Science Challenge. She has interned at ConsenSys, worked doing AI at IBM, AI at the Canadian Military and at Neuralink. She is now trading electricity and energy at Mercuria to help with the energy transition.
Jon Cullom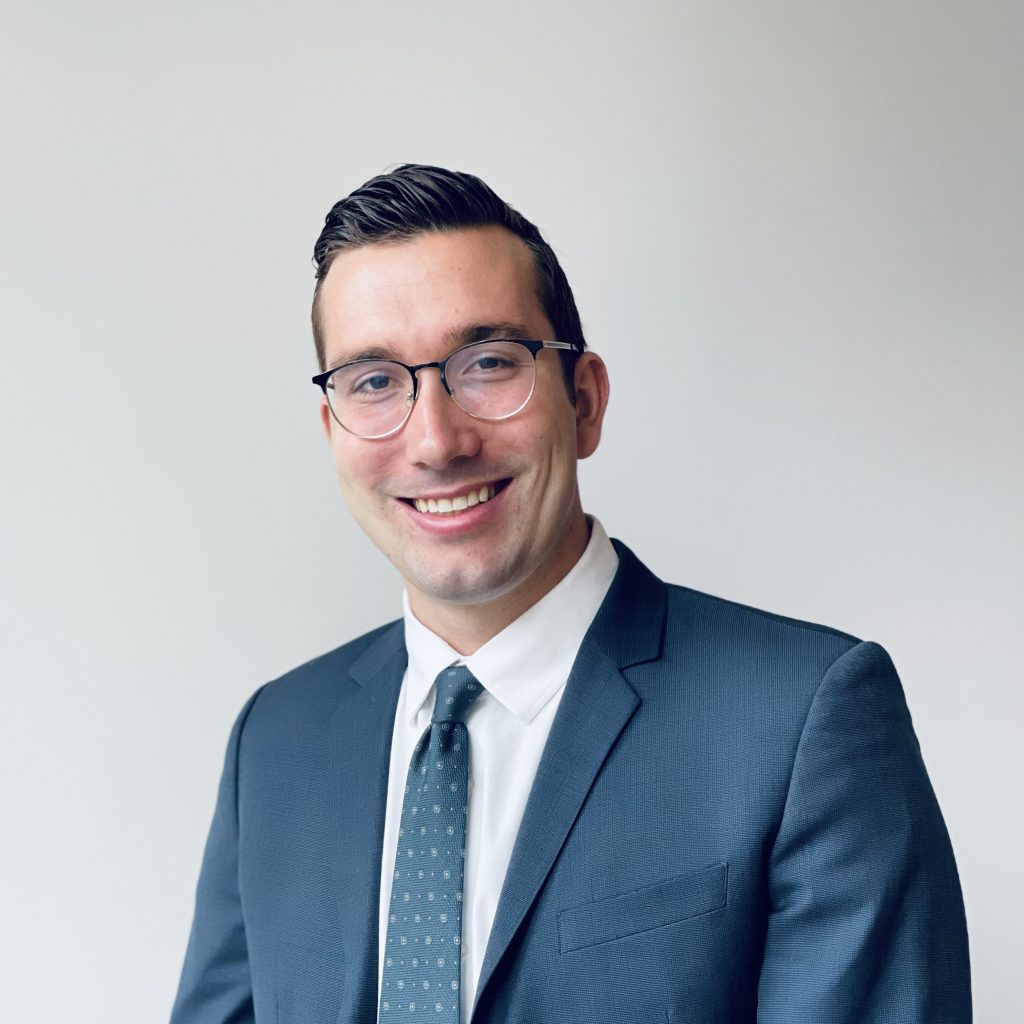 Jon is a first-year MBA student at Berkeley Haas. Previously, Jon worked at Monitor Deloitte focusing primarily on pricing and growth strategy for healthcare and technology clients. There, he co-developed MyRateFinder, a turnkey SaaS product allowing healthcare providers and payers to derive insights from newly-public healthcare pricing data. Jon holds a BS in Applied Economics & Management from Cornell University, where he was a 4-year member of the Men's Varsity Soccer Team. On the weekends, Jon enjoys surfing, hiking, and attempting dinks on the pickleball court.
Shobha Dasari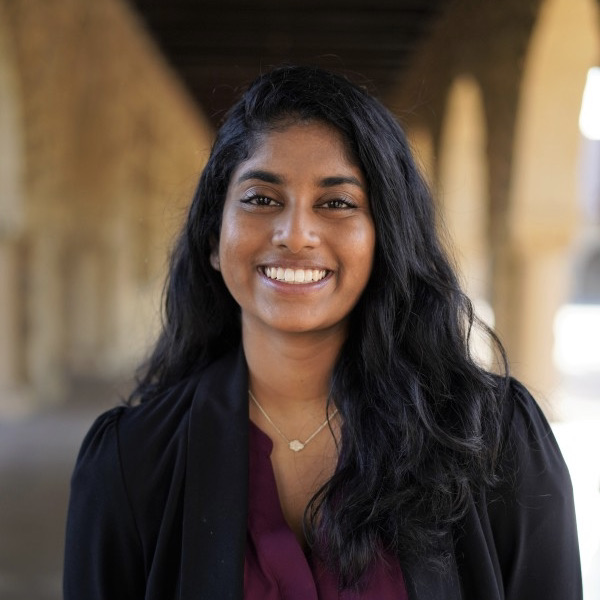 Shobha is a junior at Stanford studying Computer Science and Ethics, with a focus on healthcare data and digital health. Prior to Dorm Room Fund, she built products at several early-stage digital health startups, published a book about human-centered healthcare products, and founded two edtech companies (one of which has been featured in the New York Times twice). In her free time, Shobha enjoys dancing, writing about healthcare and philosophy, listening to history podcasts, glassblowing, and making gourmet coffee.
Shubhan Dua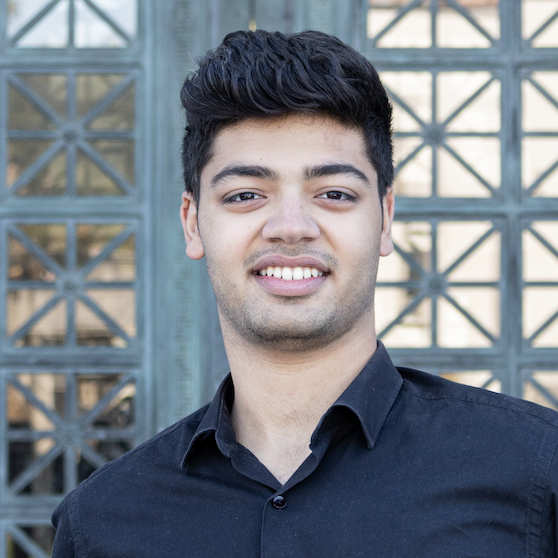 Shubhan is a junior at UC Berkeley studying Economics and Data Science with a minor in Creative Writing. He runs the Berkeley Blockchain Xcelerator, the largest university blockchain/crypto accelerator, and also manages the Venture Capital club at Berkeley. Previously, Shubhan worked as an Investment Analyst at Pantera Capital and on the ecosystem fund team at Enya.ai. His interests range within blockchain, fintech and practical implementations of data analytics. He is originally from Punjab, India, and in his free time enjoys playing FIFA with Liverpool or finding the newest Thai restaurants.
Andrew Fang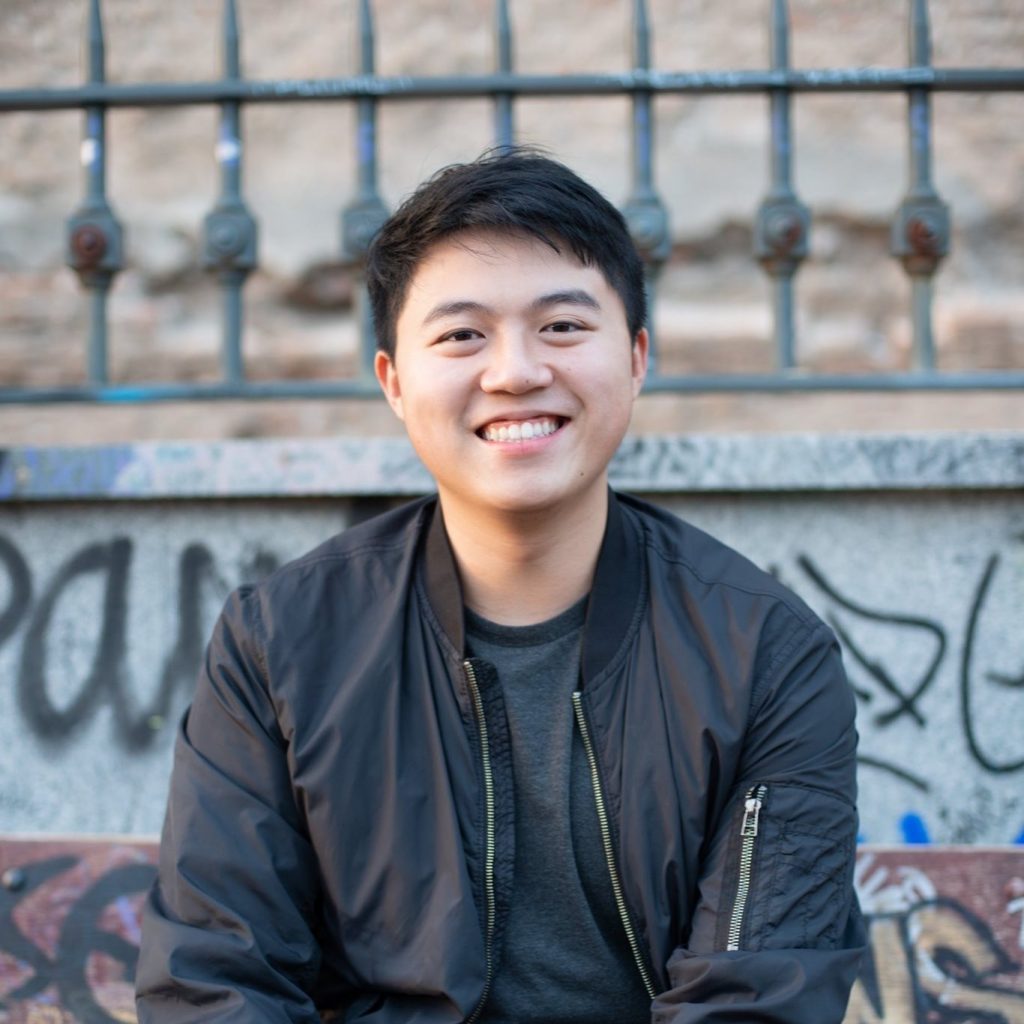 Andrew is a junior at Stanford studying Computer Science. Before joining DRF, Andrew took 2 years off from college to co-found Omniscient Labs, a startup that automates imagery analysis for defense intelligence analysts. In his free time, he enjoys reading, journaling, and playing poker. Andrew's favorite beverage is McDonald's Diet Coke, his top song on Spotify (3200+ plays) is 'Potential Breakup Song', and he has a German Shepherd dog named Ballistic.
Tyler Lehman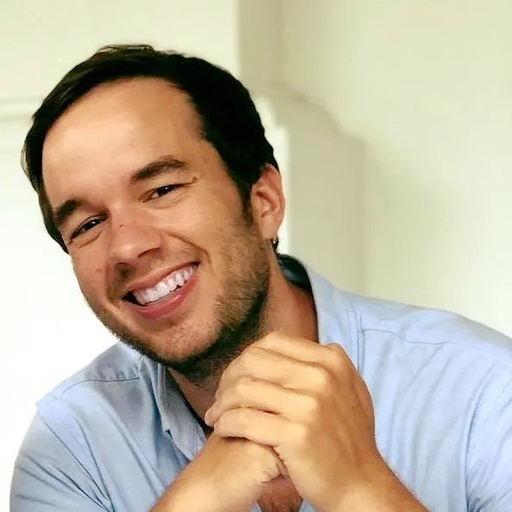 Tyler is a first-year MBA and MS in Environment & Resources student at Stanford GSB and Doerr School of Sustainability. Before Stanford, he was a product manager at Meta, where he led product teams for WhatsApp and Instagram, and supported the launch of Experiences while at Airbnb. Prior to that, he was a consultant at Bain & Company focused on growth strategies for technology companies. Tyler is a California native and holds a BA in Economics from UC Berkeley. In his spare time, he enjoys surfing, scuba diving, and camping; he's also a huge fan of 90s hip-hop and nature documentaries.
Kevin Shah
Kevin is a second year MBA student at Stanford GSB. Prior to Stanford, Kevin worked as a Software Engineer and a Product Manager at Meta, where he helped create Facebook Shops and new advertising products and launch Facebook Watch. In his free time, Kevin is an avid sports fan. He's always ready to hit the basketball and tennis courts, and has recently been learning how to DJ. Kevin graduated from the University of Michigan with a BSE in Computer Science Engineering.
Philly & Southeast:
John Azubuike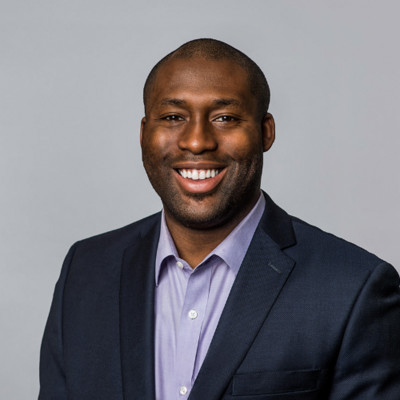 John is a first year MBA student at Wharton. Prior to Wharton, John was a Vice President at Owl Ventures, where he focused on venture and growth stage investments in education and the future of work. Prior to Owl, he was an investor at Technology Crossover Ventures (TCV) and KEC Ventures. John began his career at the New York Stem Cell Foundation, where he worked as an application developer. He received a B.Sc in Engineering Sciences from Harvard University. In his free time, John serves on the board of A Method Public Schools in the Bay Area and loves to grill, bake desserts, and hear his wife laugh at his corny jokes.
Ajay Bordoloi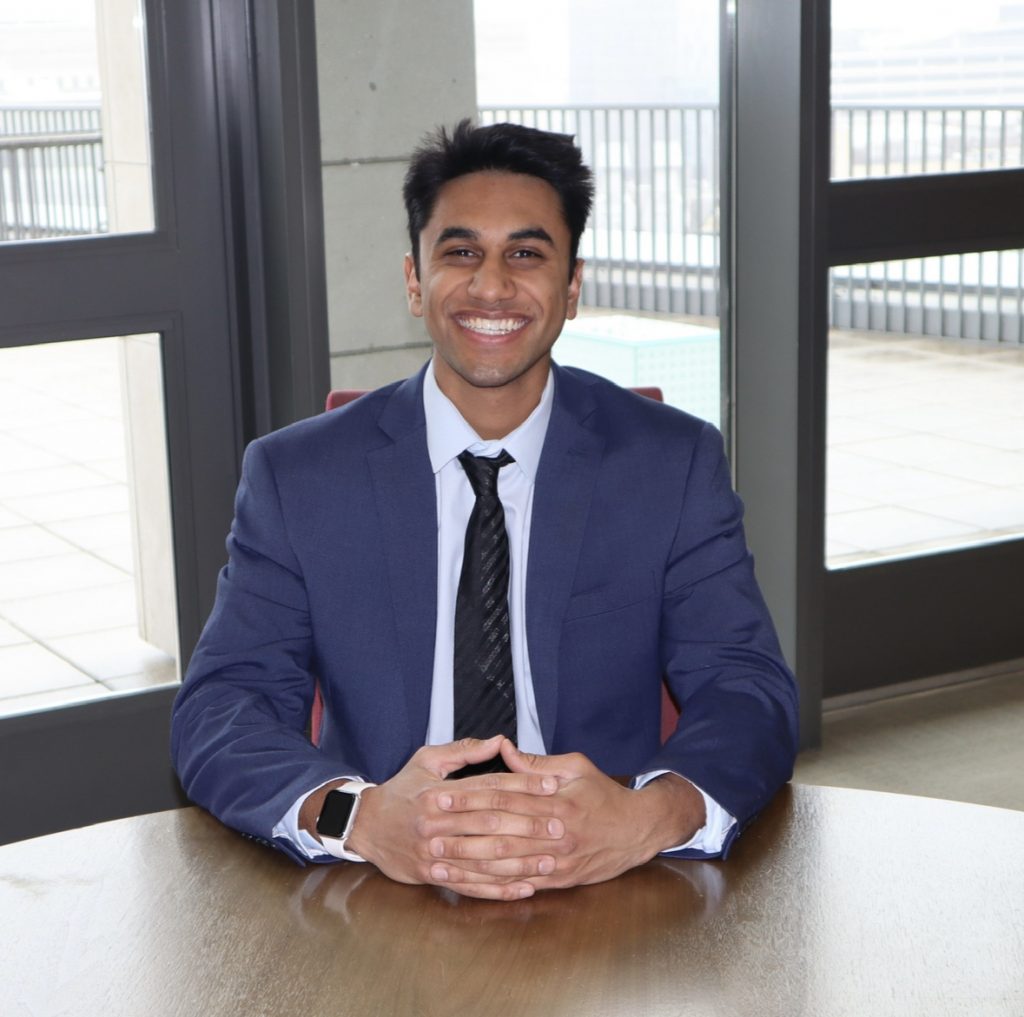 Ajay is a senior at Drexel University studying mathematics and quantitative finance. Prior to joining Dorm Room Fund, he worked as an investor at Susquehanna Growth Equity and Spectrum Equity. He was also an independent operator with SHS. Currently, Ajay works as a product manager at Comcast and helps advise some of the startups local to his campus. In his free time, Ajay likes to explore Philadelphia, see live music, and read.
Archika Dogra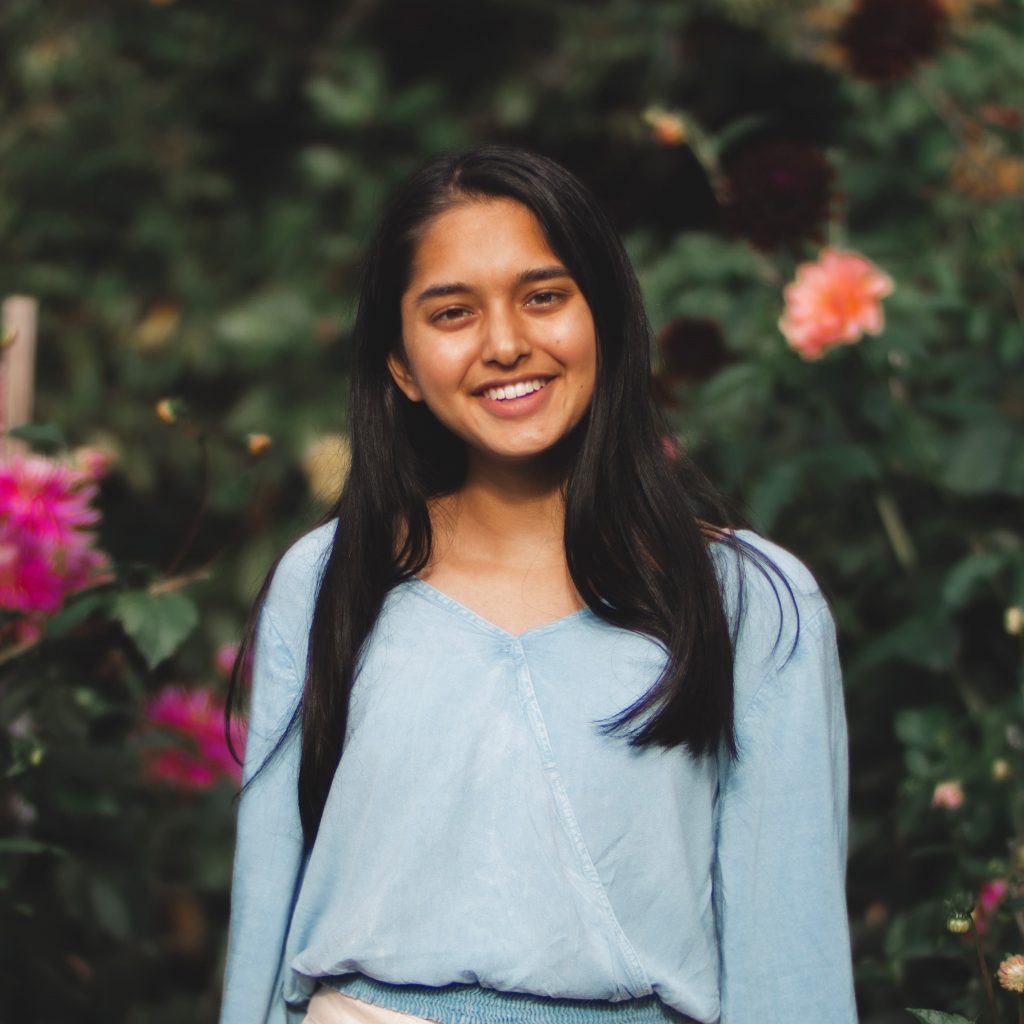 Archika is a junior at Princeton studying computer science with interests in social entrepreneurship, machine learning, and education. This past summer, she was a software engineering intern at Salesforce, working on their Knowledge product. She has also interned at startups ranging from wearable healthcare technologies to smart water meters. Archika is the founder of Innoverge, a nonprofit bridging educational inequity via STEMxHumanities initiatives. Recently, she served as a President of the Princeton Entrepreneurship Club, Princeton's flagship student founder pitch competition. For fun, she enjoys teaching her dog new tricks, giving campus tours, and performing with her school's South Asian Theatrics group.
Adithya Gurunathan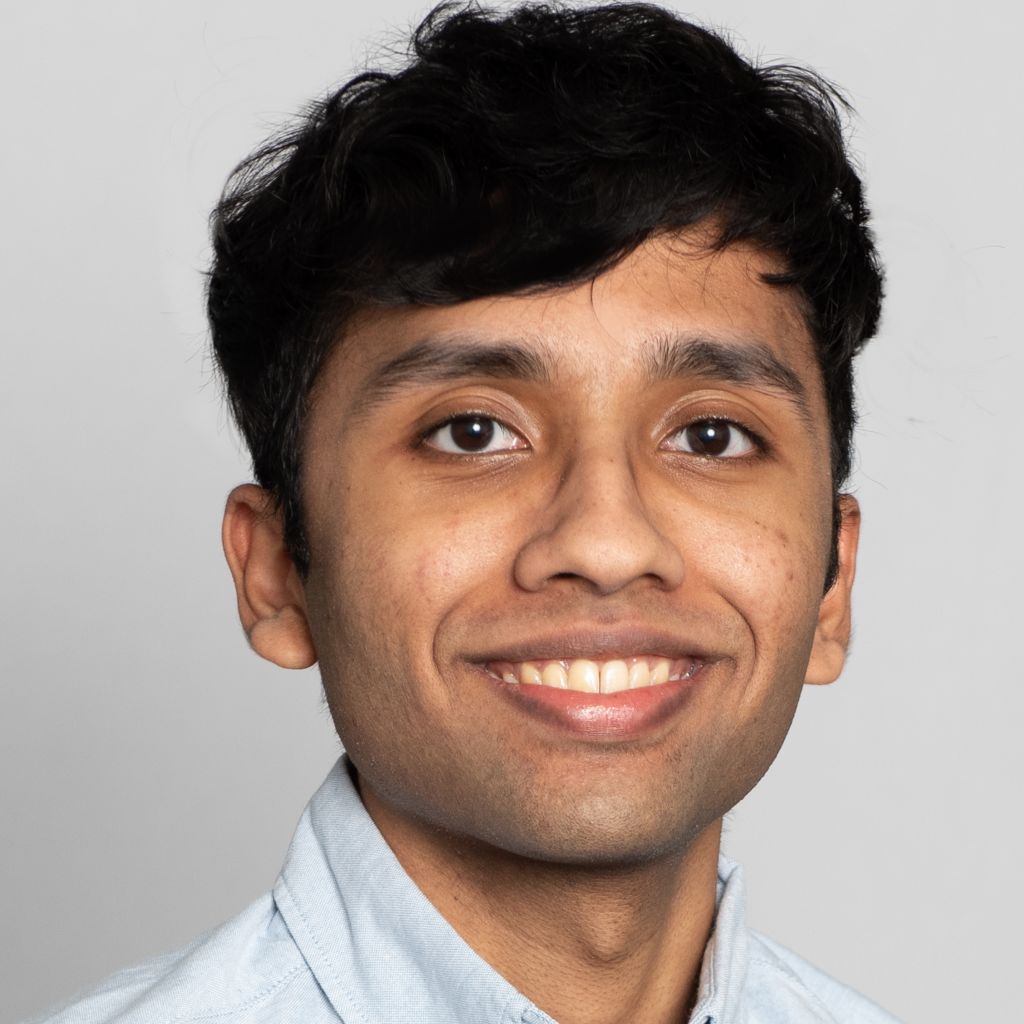 Adithya is a junior at Georgia Tech studying Computer Science and Economics. Prior to Georgia Tech, he served in the Singapore Army as a Company Quartermaster Sergeant for 2 years. In college, he has been involved in multiple venture capital and entrepreneurship initiatives, and is passionate about investing in the Southeast entrepreneurial ecosystem. He has also had internship opportunities at Google, Tech Square Ventures, and Shopee. Outside of work, he loves spending time in nature, cafe-hopping, and exploring new cities.
Christina Liang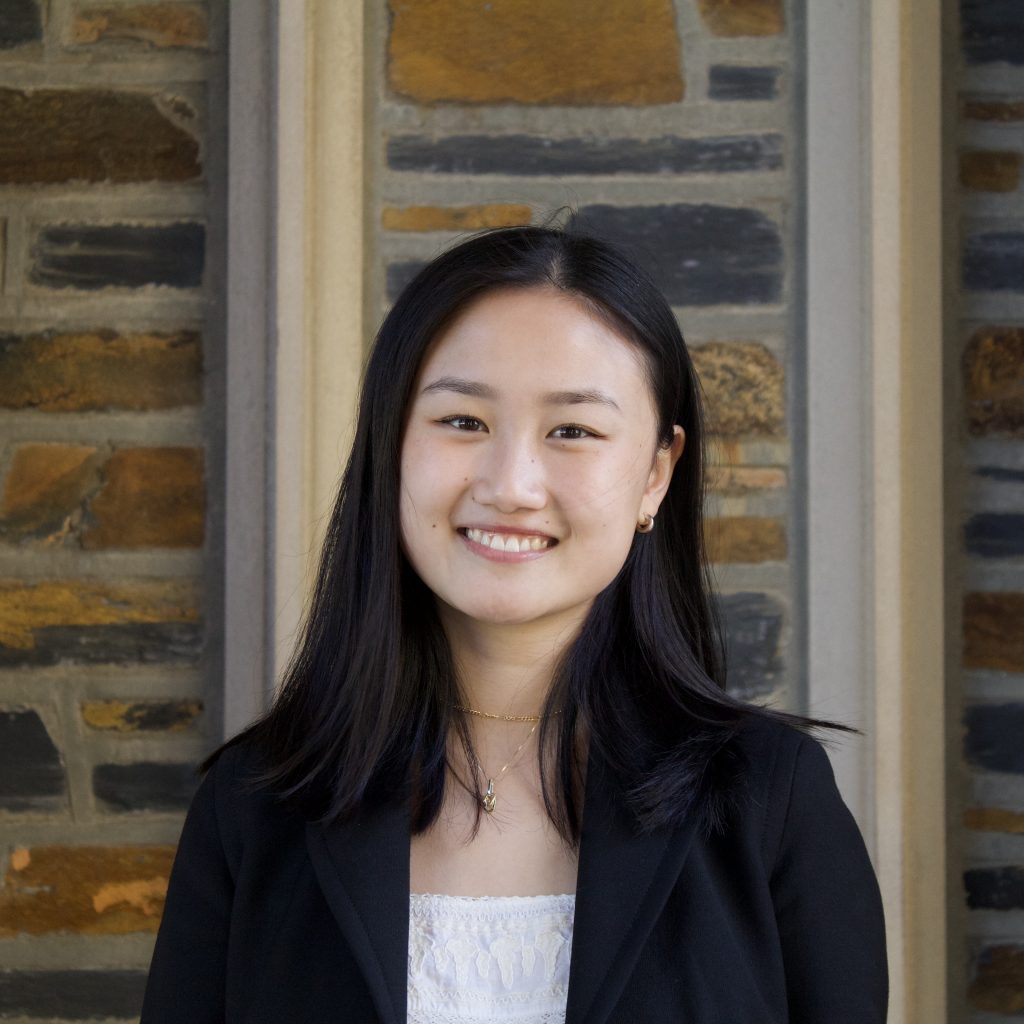 Christina is a junior at Duke University studying Statistics and French. Previously, she worked in private equity at Oaktree Capital Management, investing in infrastructure and services companies in the power, energy, and renewables spaces. She also has experience with early-stage venture at Blue Collective and data science at the Duke Center on Law and Technology. She's excited about climate tech, especially energy storage and carbon removal. In Christina's free time, she is an advocate for Central Jersey recognition, a lover of bagels, and an avid hiker and traveler.
Adanna Mogbo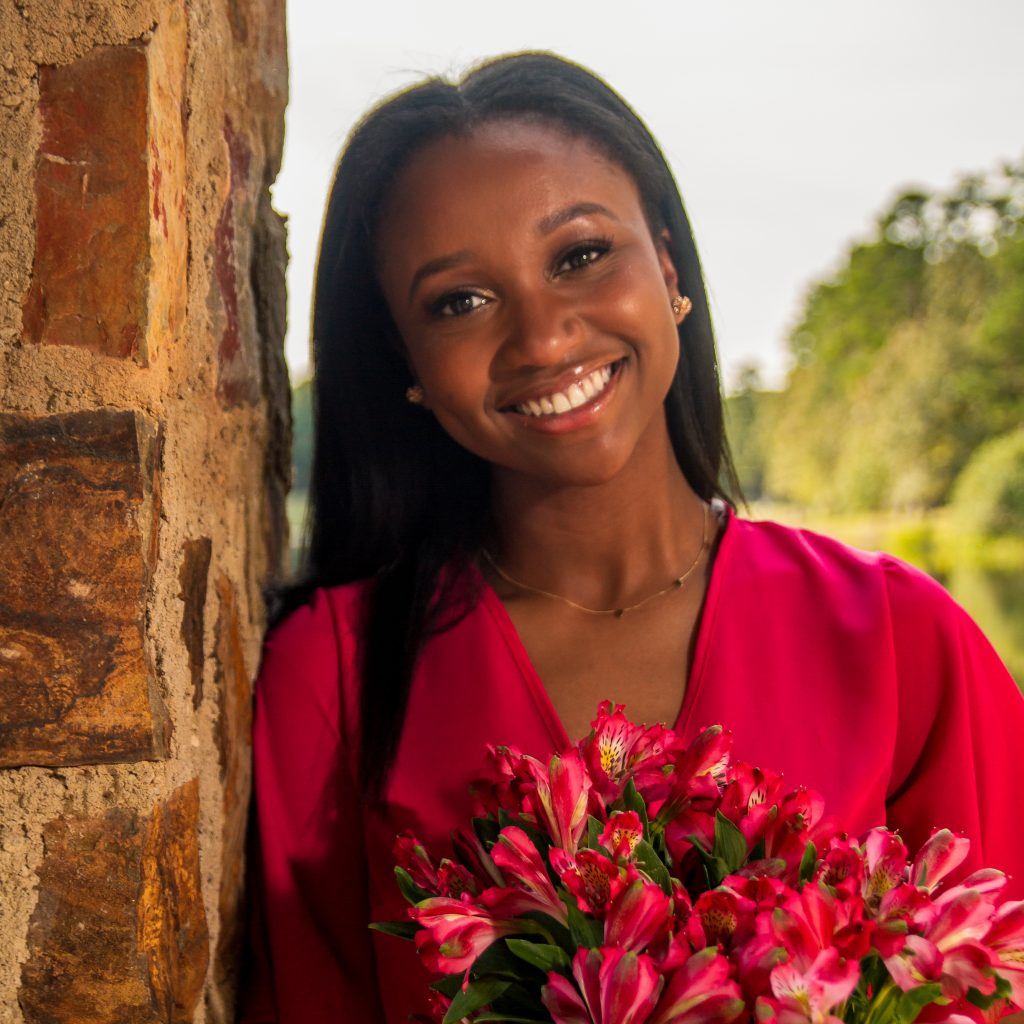 Adanna Mogbo is a sophomore at the University of Pennsylvania studying Biology and Finance in the Vagelos Life Sciences and Management Program. Currently, Adanna works as a Product Manager intern at Angle Health, a full-stack health insurance carrier for startups and technology companies. On campus, she is an Investment Associate at the Penn Medicine Wharton Fund for Health and a co-director of Penn Venture Group. She is originally from Little Rock, Arkansas, and enjoys playing tennis and reading feminist literature in her spare time.
Karmini Sampath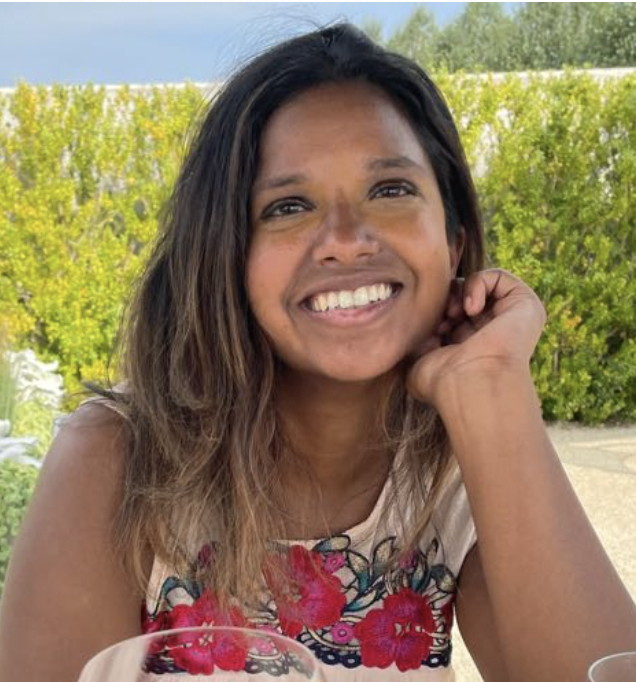 Karmini is an MBA student at Wharton. Before Wharton, she worked at Nike where she focused on growing disruptive commerce, digital services, and enterprise software. In her past life, she was a management consultant at The Bridgespan Group and an innovation fellow at the State Department in South and Central Asia. Karmini holds an AB from Carleton College where she studied English Literature. In her spare time, she enjoys running long distances, eating breakfast sandwiches, visiting art museums, and rooting for her favorite Boston and Portland sports teams.
Kunal Sharda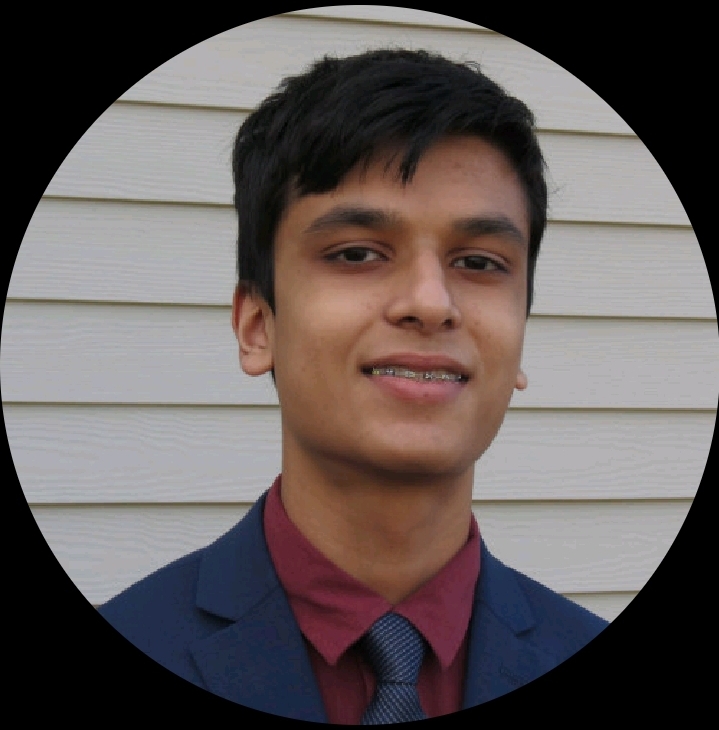 Kunal is a junior at Carnegie Mellon University studying Business and Computer Science. Prior to joining Dorm Room Fund, Kunal built a scientific research startup called Delphus and participated in fellowship programs at Ripple Ventures and Picus Capital. He has also interned as a Technical Product Manager at Numerator and learned about ethics and debate at OpenAI. On campus, he enjoys participating in hackathons and building Tartanhacks at ScottyLabs. Kunal is from Boston, so you can find him invested in all New England sports teams, and often skipping the Dunkin' coffee to brew a nice cup of tea!
Zoey Tang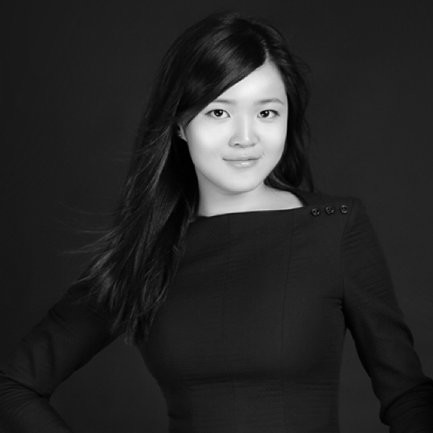 Zoey is a first-year MBA student at Wharton. Previously, Zoey worked as a consultant at Oliver Wyman, focused on collaborating with Private Equity companies to evaluate investment opportunities, and major financial services institutions to enter new markets and incubate new products. Prior to that, Zoey founded a food and beverage company dedicated to introducing unique international dining experiences to China. Zoey received her BA from Cornell University in Economics and History. She is originally from Shanghai, China. During her spare time, Zoey is in the process of getting certified as a sommelier and loves snowboarding (and the occasional fall).
Ashleigh Williams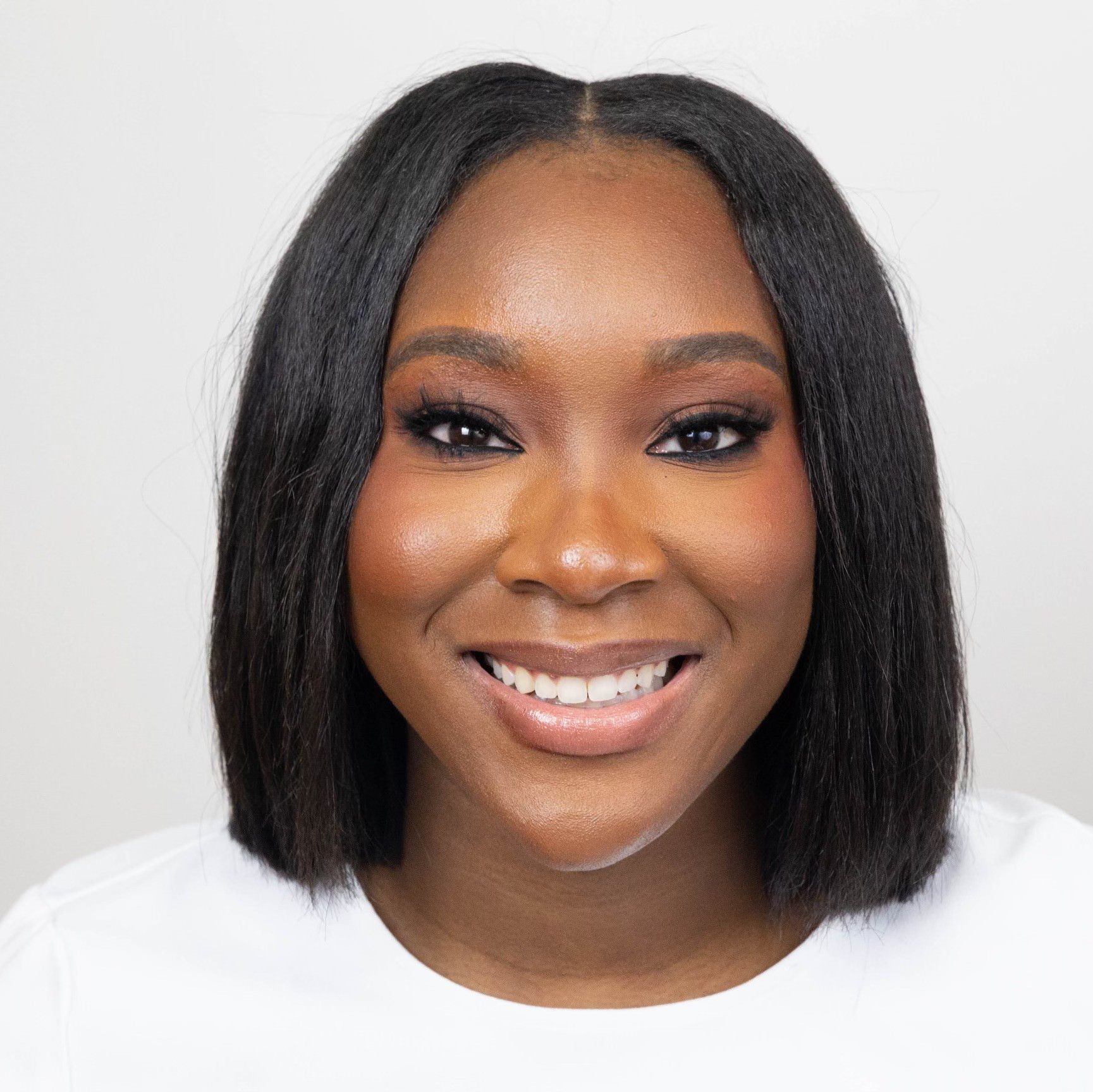 Ashleigh is a first-year MBA student at Wharton. Prior to Wharton, she worked in Finance and Business Development at Microsoft, where she led technology investments in companies that drove product growth across healthcare, fintech and software. She has also spent time on the Investment Team at Zeal Capital Partners, where she focused on technology investing. She is currently an MBA Associate at Primary Ventures. On campus, she serves as the Director for the New Venture Competition. She is originally from Maryland and graduated from Hampton University with a degree in Business Administration and a concentration in finance.
Andrew Yu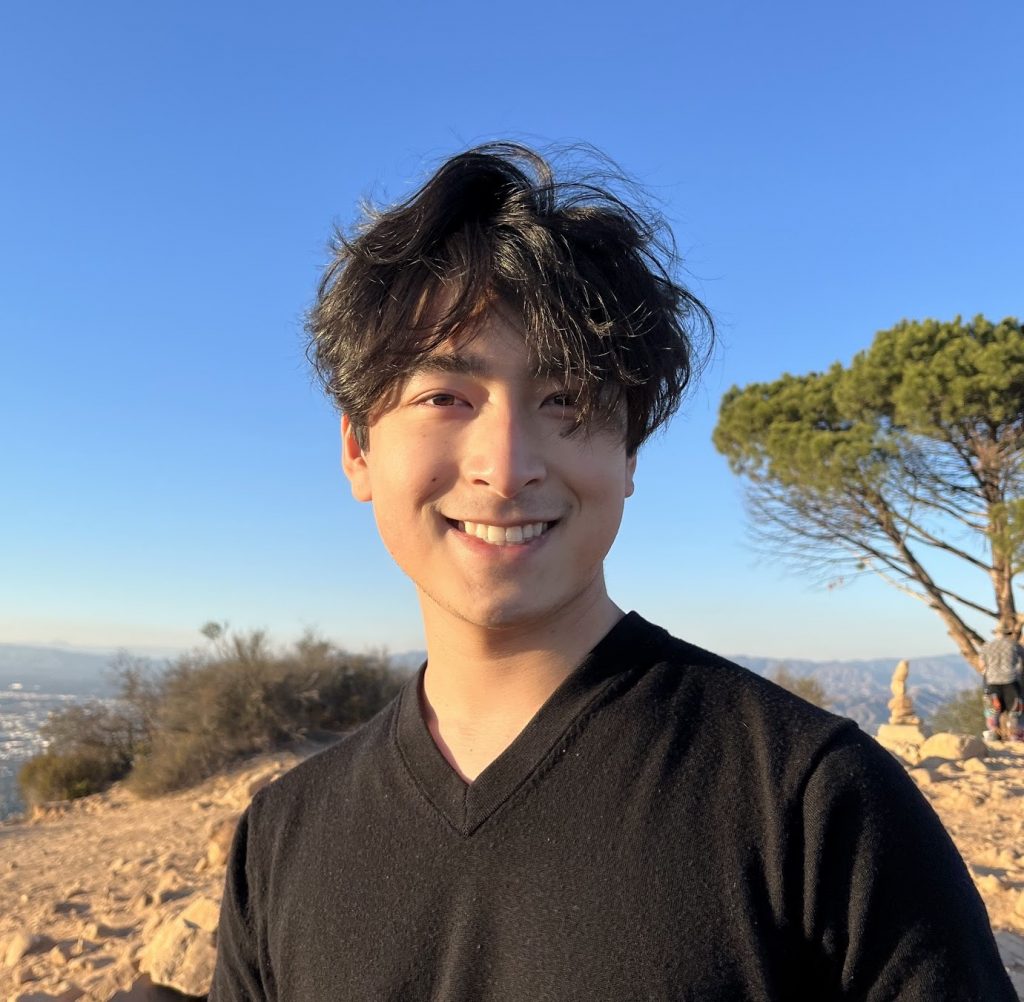 Andrew is a senior and first-year master's student at Penn studying statistics and data science. On campus, he co-founded Penn Climate Ventures and Penn Undergraduate Capital Partners, where he built communities around climate tech and venture capital. Previously, he invested in decarbonization startups at Blackhorn Ventures, growth-engineered new features at Magical, and regular-engineered new features for Amazon's Buy with Prime. Outside of DRF, Andrew conducts quantitative ESG research with Wharton's ESG Initiative, beatboxes a healthy amount, and moonlights as a collegiate esports player.
NYC & Midwest:
Gilles Nkana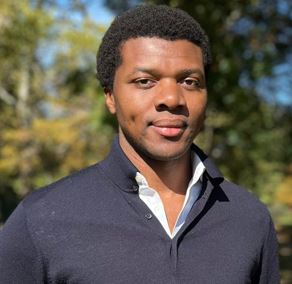 Gilles is an MBA student at Columbia Business School. Prior to CBS, Gilles was Vice President at Alta Semper Capital, a London-based private equity fund focused on consumer and healthcare in emerging markets In this role, Gilles helped raise and deploy over $200m and represented the fund at two Boards of Directors. Prior to investing, Gilles was an operator at Rocket Internet's Jumia House (real-estate marketplace) in Tanzania and founded a distributor of specialty African food products in Germany. Gilles started his career at Goldman Sachs in investment banking, focusing on European industrial and technology companies. He grew up in Cameroon and Germany, and is fluent in French, German and English. In his free time, you will find him playing basketball and tennis, hanging out at a jazz club, or learning a new instrument.
Sydney Hertz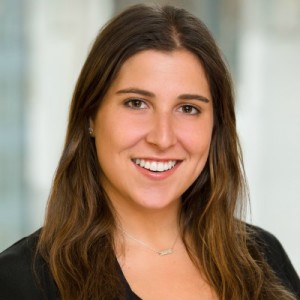 Sydney is a first-year MBA student at Columbia Business School. She most recently helped launch Pari Passu Venture Partners, a venture syndicate specializing in commerce & SaaS investments, as the firm's first employee. Previously, she worked at MediaLink, a boutique management consulting firm, where she advised technology, media and entertainment companies and served as Chief of Staff to the Chief Growth Officer. Sydney has a wide-breadth of experience advising companies at all stages and is an active angel investor herself. Sydney is originally from New Jersey and is a graduate of Emory University, where she completed a double major in English & Jewish Studies (and studied Yiddish for 2 years)! Sydney's favorite topics include her family and friends, English Bulldogs (especially her own bulldog, Jackpot), NYT Cooking recipes, and travel.
Zach Jaffe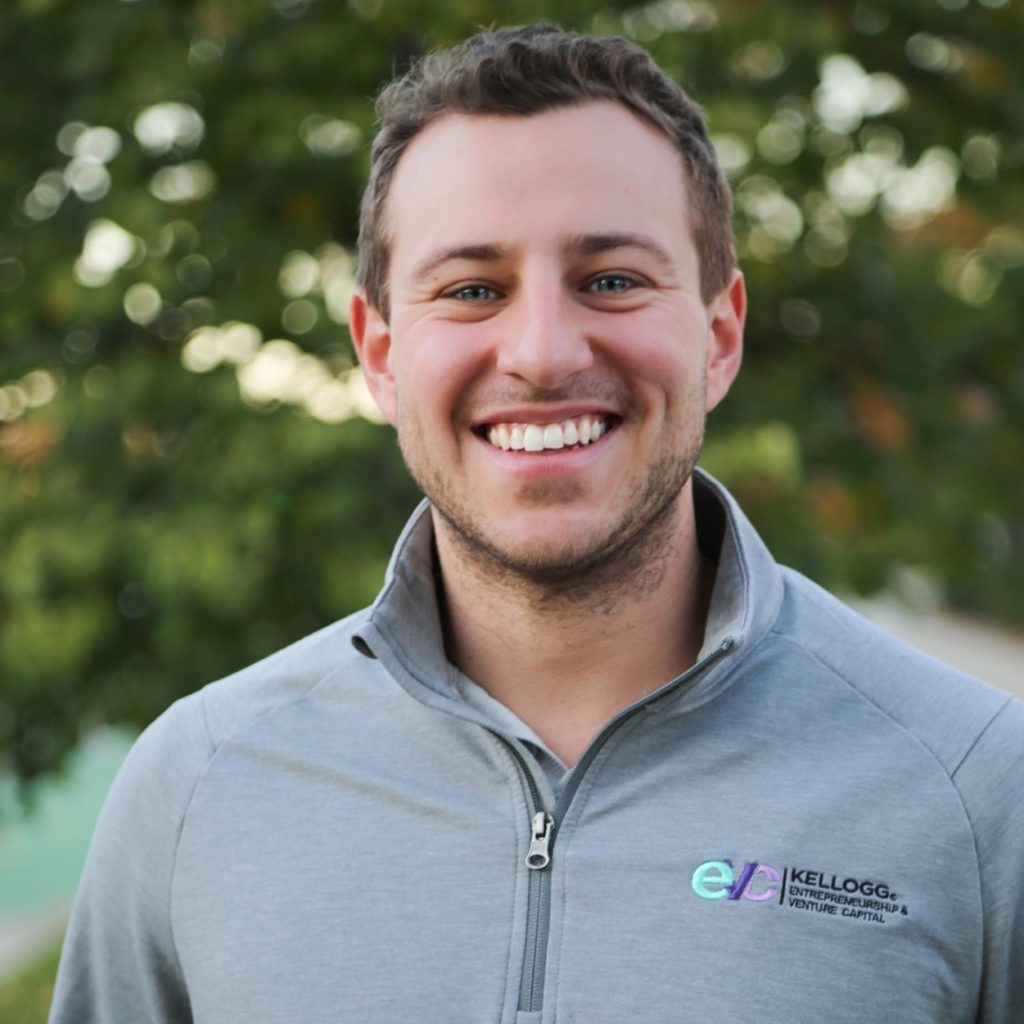 Zach is a first-year MBA / MS in Design Innovation (MMM) student at Northwestern Kellogg. He is a director of the EVC club and an intern at MK Capital, a Chicago-based venture fund focused on enterprise technology. Prior to Kellogg, he was Director of Strategy & Operations at Turbonomic, a software company acquired by IBM in 2021 for $2 billion, and a consultant at Alliance Consulting Group, a strategy consulting firm in Boston. He is currently building out investment theses around tooling for product-led growth, AR / VR, and edge computing. He holds a BA in International Studies and Latin American Studies from Johns Hopkins University, where he was captain of the varsity baseball team (Go Jays!). In his spare time, he can be found running, playing tennis and basketball, analyzing election polls, listening to country music, punning everything, and agonizing over his beloved New York Mets and Rangers.
Deshani Gunathilake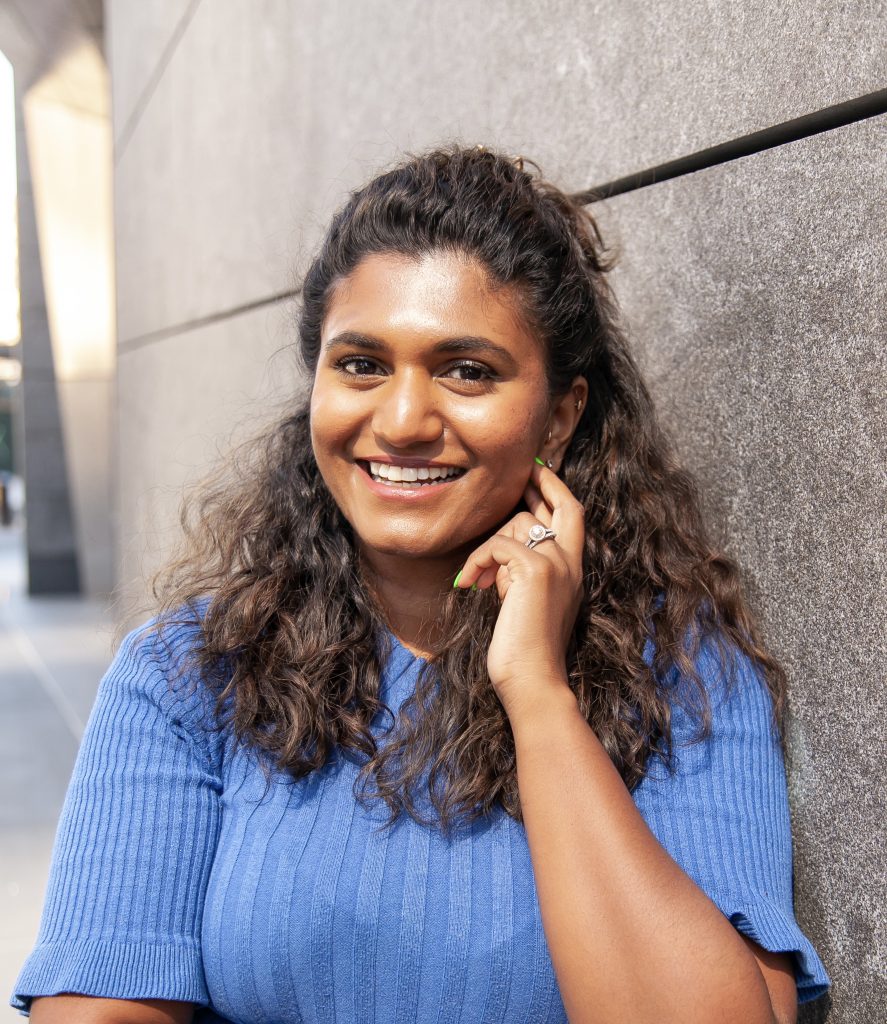 Deshani is a first-year MBA student at NYU Stern School of Business. Prior to joining Dorm Room Fund, she was a product manager focused on new products and customer segments at RoadSync, a growth-stage payments startup in Atlanta. She has also worked with early-stage startups and founders as a consultant. Deshani is passionate about sustainable finance and startups that serve underrepresented groups and markets. She is originally from Sri Lanka and lived in the UK before moving to the US. Deshani spent a year traveling around the States as a digital nomad before moving to New York City. In her free time, she enjoys traveling and hosting friends for dinner.
André Guardia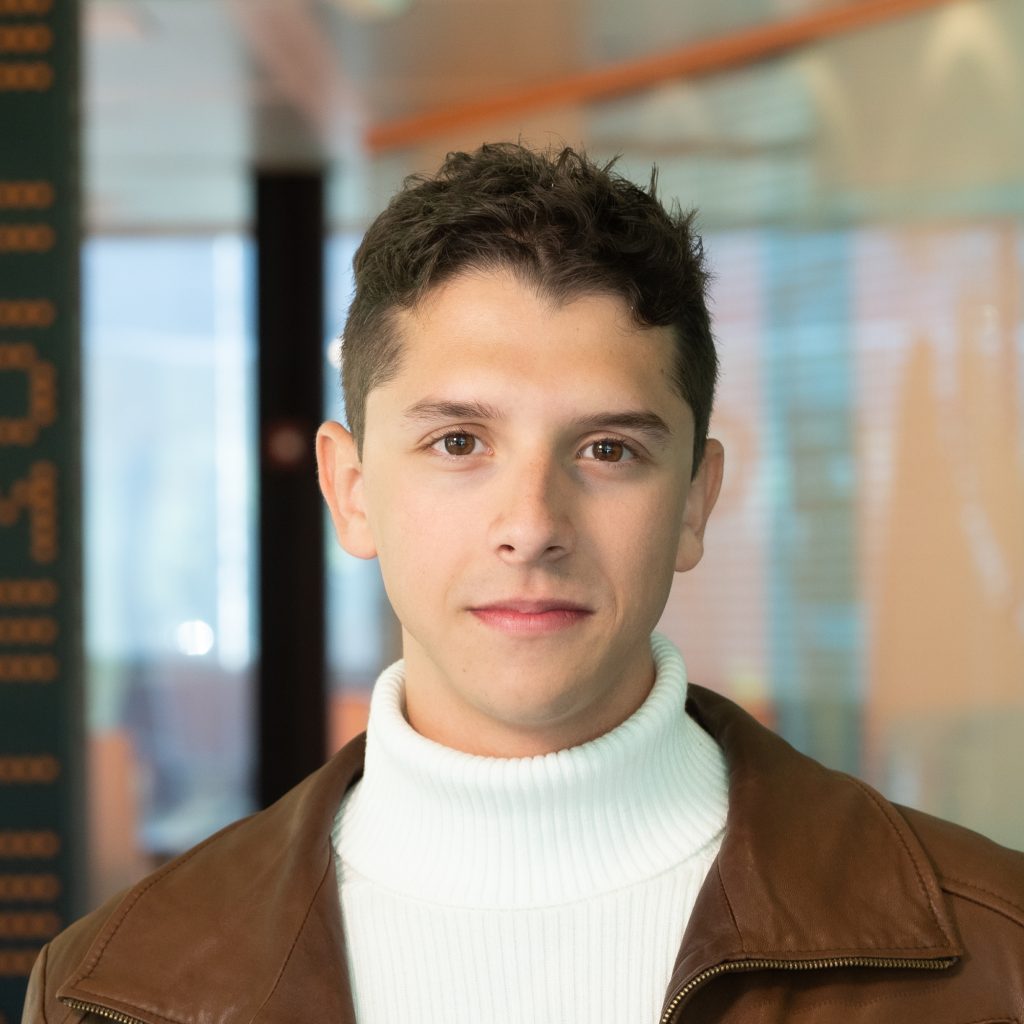 André is a senior at Illinois Tech studying Physics with an emphasis on Entrepreneurship. He was born in Costa Rica and is deeply interested in startups that will increase access to financial and digital services to massively underserved user bases. Last summer, he interned at Decasonic, a $50M web3 Venture Capital fund, where he identified market whitespaces, sourced web3 deals, and evaluated early-stage web3 deals. André is currently the Lead Analyst and co-founder of the Genisys Venture Immersion Program. Through the Genisys Program, André is helping Illinois Tech and Midwest-based founders become venture-ready by holding office hours and doing investor introductions. In his spare time, he enjoys MMA sparring, listening to reggaeton, cooking, and going to the movies alone (#selfcare).
Arjan Guglani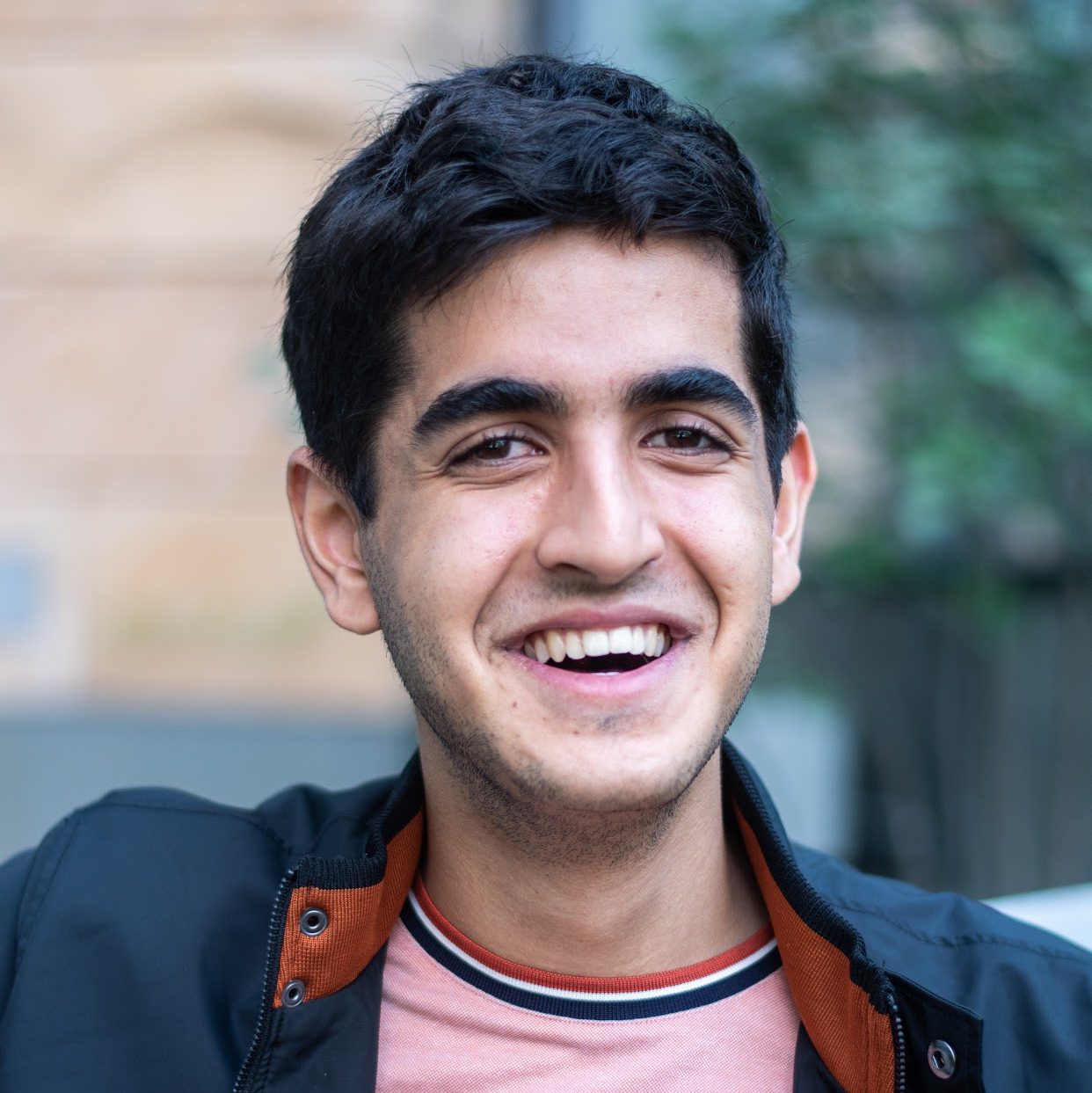 Arjan is a senior at the University of Michigan studying Business and User Experience Design. He previously co-founded UniFlow, a platform that universities like Penn State and USC used to host virtual club fairs during the pandemic, and Travel Time, an iOS app that crowd-sourced airport security wait times. On campus, Arjan was President of UpRound Ventures, and is an Entrepreneurs Leadership Program Fellow and a Zell Lurie Scholar. Arjan has previously spent time at Bain & Company, Goody (backed by NEA & Index Ventures), and Fernish (backed by Khosla Ventures), and American and United Airlines. Arjan is interested in everything consumer tech, next-generation mobility, and innovative B2B2C plays. In his free time, he can be found traveling or going on long bike rides.
Steph Wong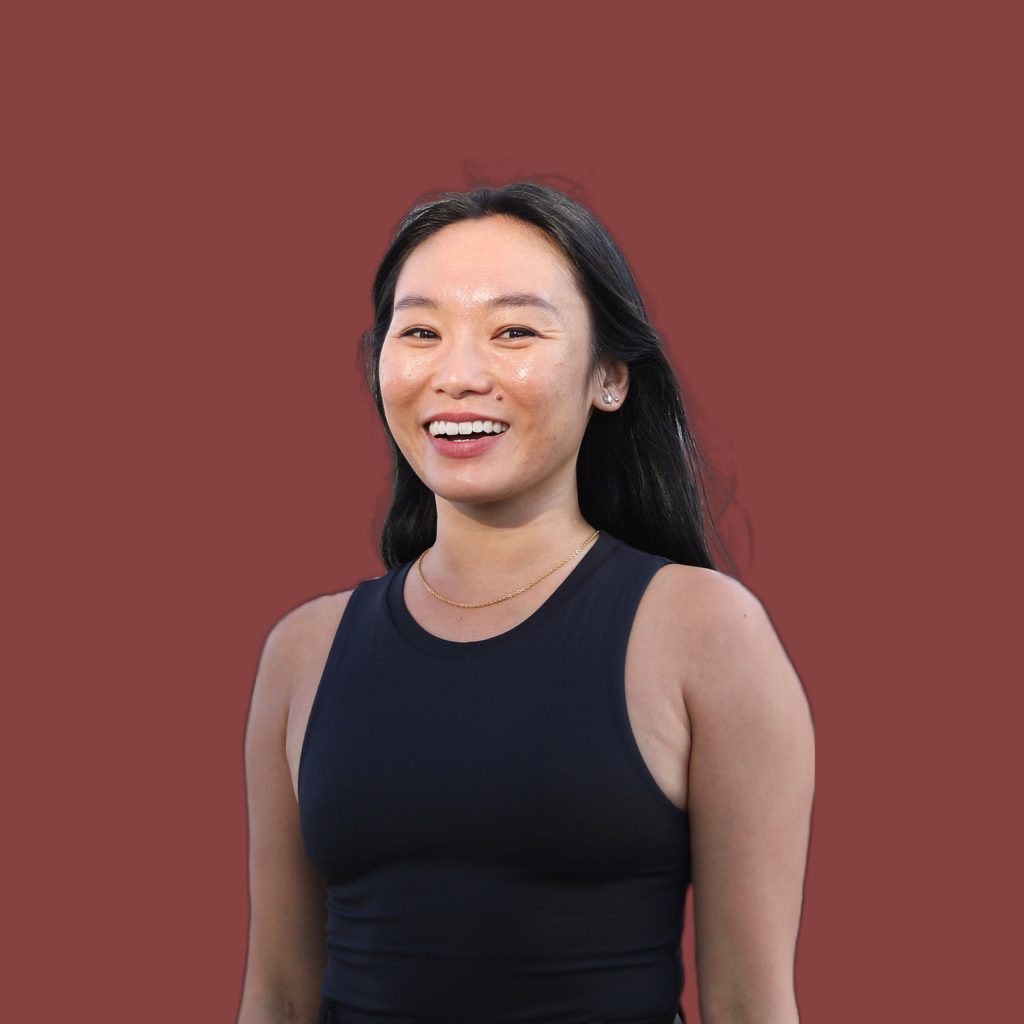 Steph is an MBA Candidate at the University of Michigan's Ross School of Business and MBA Fellow for Collide Capital. Prior to Ross, she helped launch Possibility Labs, a nonprofit business infrastructure startup. An organizer at heart, Steph is obsessed with building dynamic and lasting relationships, which has enabled her to launch and run successful campaigns and build strong coalitions across sectors and industries. After working nearly a decade within public and nonprofit sectors, she is excited to invest in and support the next generation of teams and companies at their early stages. Beyond building community, Steph enjoys rolling up her sleeves to build products, being curious about problems, and designing elegant solutions.
Zaid Fattah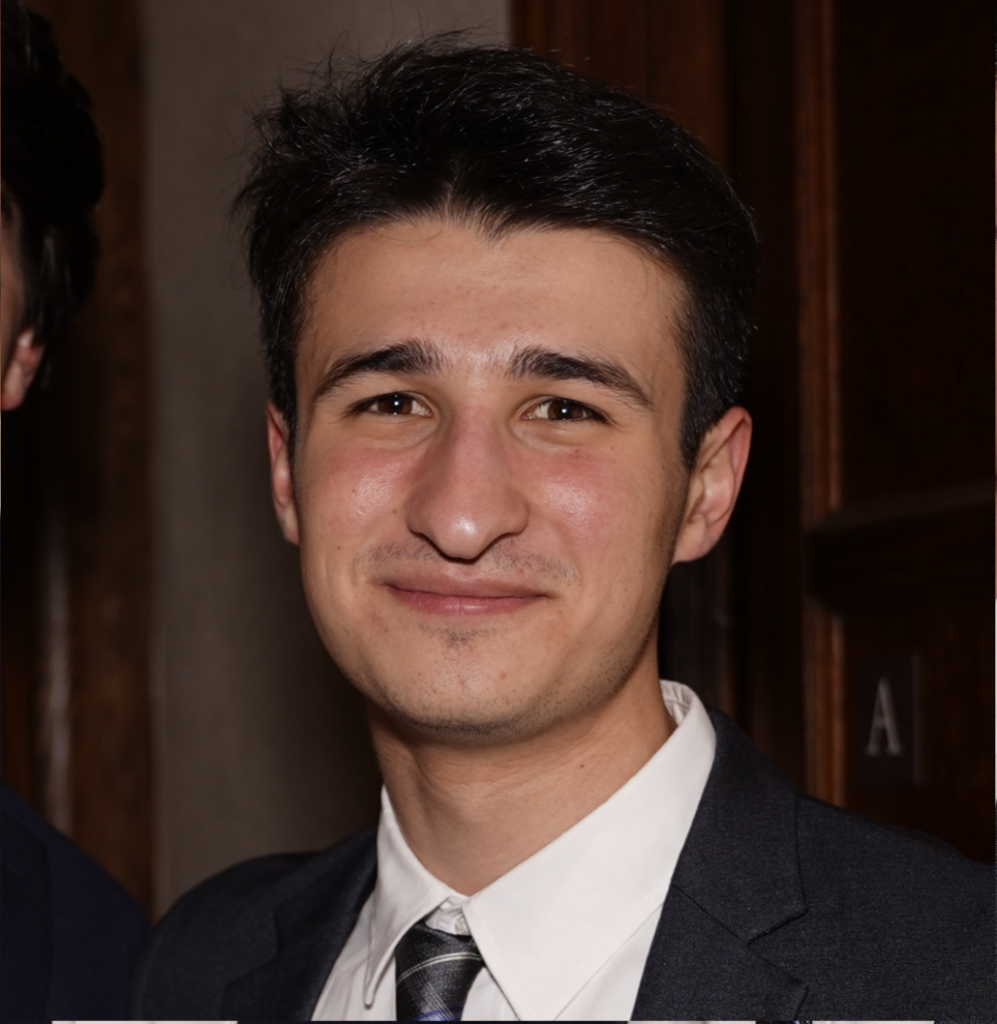 Zaid is a sophomore at Yale University studying Economics. Prior to joining Dorm Room Fund, he spent time looking at early-stage venture opportunities at Lux Capital and Lattice Capital. Excited by software and networks, he focuses on crypto, financial services, and consumer applications. Previously, he also served as a governor-appointed voting member of California's State Board of Education, wrote journalistic pieces for an Iraqi NGO, and researched big data and migration crises at The OPEC Fund for International Development. Outside of work, Zaid enjoys performing magic tricks and learning about his family's history.
Roberaa Ayana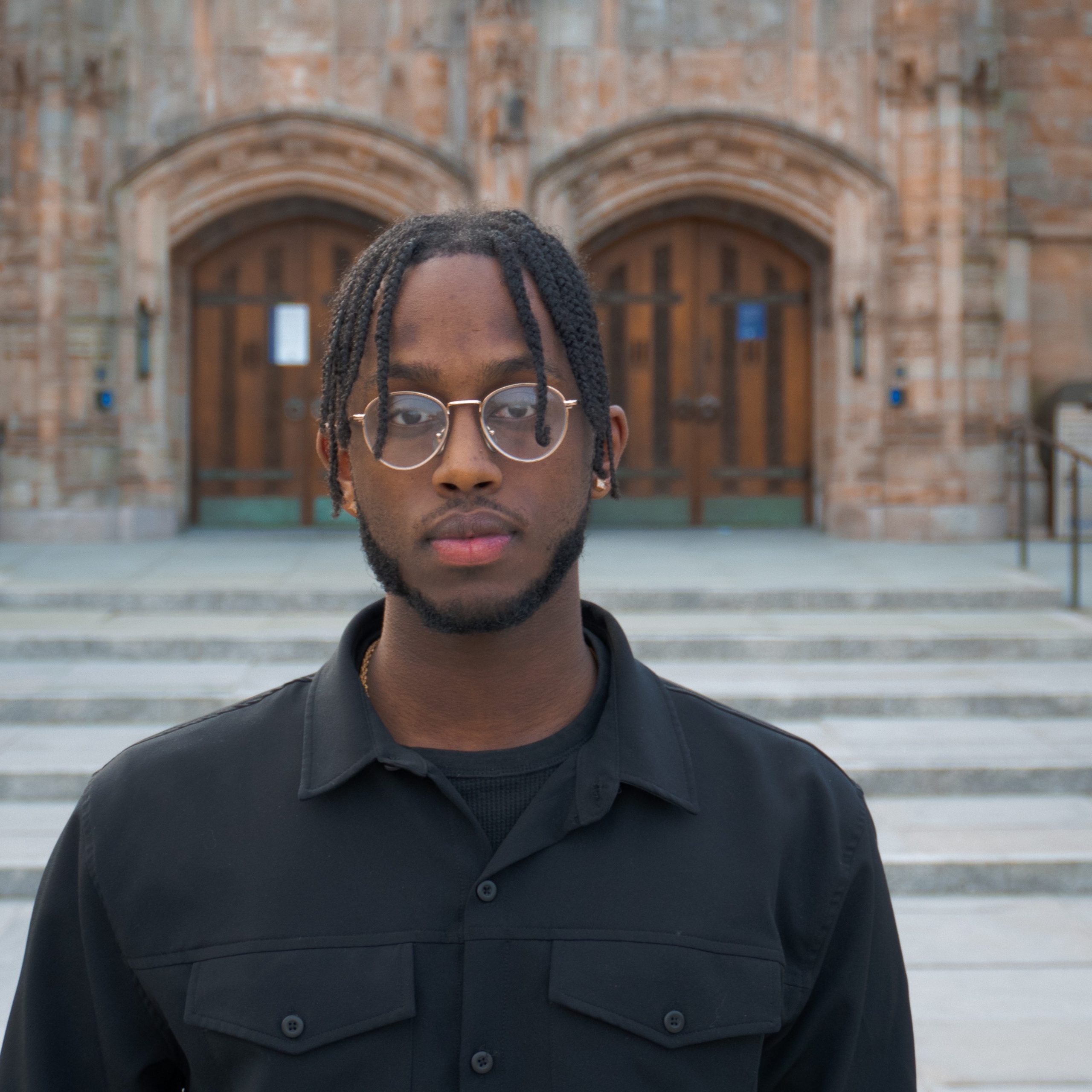 Roberaa is a junior at Yale studying Ethics, Politics, and Economics (EPE). Originally from Minnesota, he was first exposed to the power of innovative technologies when he completed science research at the University of Minnesota. Now, he is an obsessive community builder, placing much of his emphasis on building resilient communities in unlikely spaces. Currently, he is community building at BLKCapital, an organization dedicated to helping Black students break into finance, and at Marine Snow, a startup revolutionizing consumer music streaming. He also previously interned at Emerson Collective, where he worked on the venture investing's portfolio support team. Outside of work, you can find him managing his massive extended family, discussing all things Hip-Hop related, and writing.
Boston & Northeast:
Joshua Fang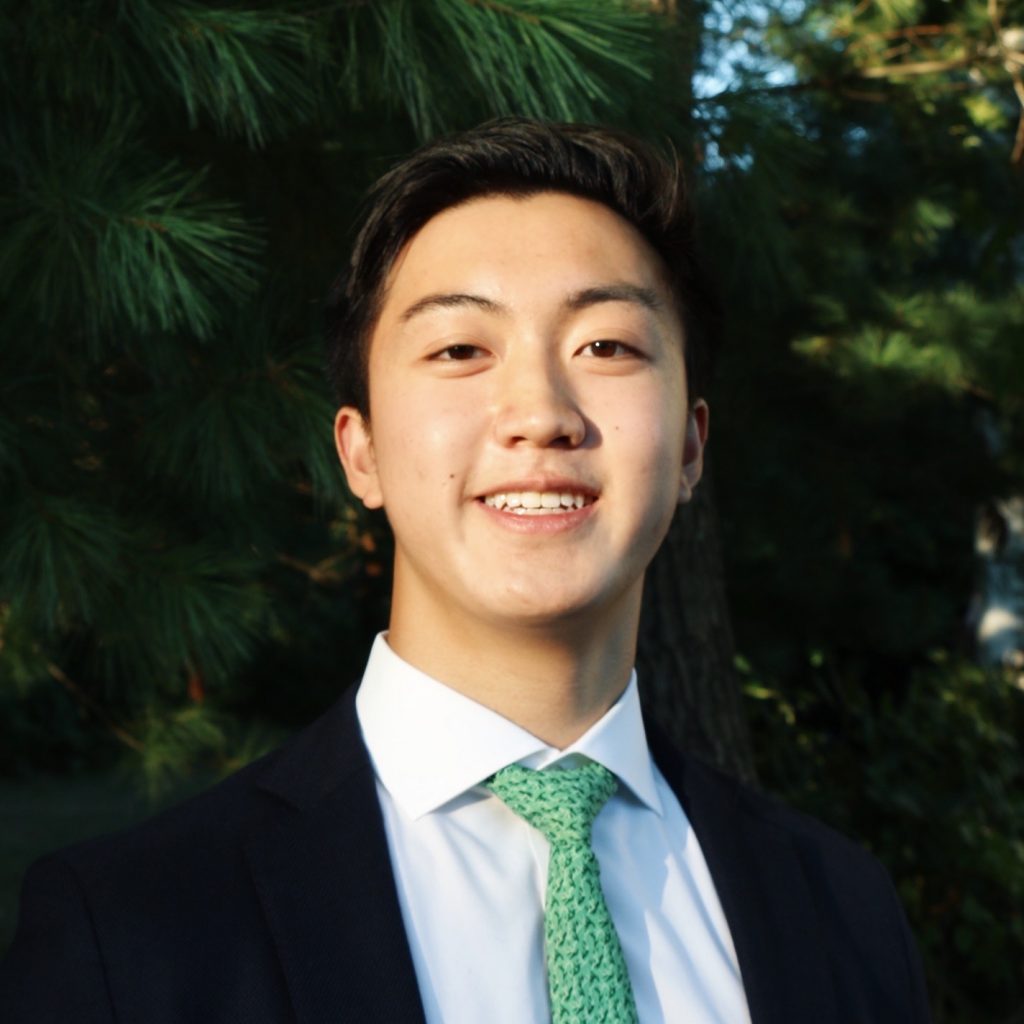 Joshua is an undergraduate student at Harvard studying Social Studies and Computer Science. Previously, he worked as an early product/engineering hire at Snackpass, helping to build the consumer platform and scale the company to a Series B. Over the past year, he worked at Thrive Capital across the investment, incubations, and data science teams. Josh is originally from Hopkinton, MA and enjoys tennis, poker, and rooting for his hometown New England Patriots.
Brett Kim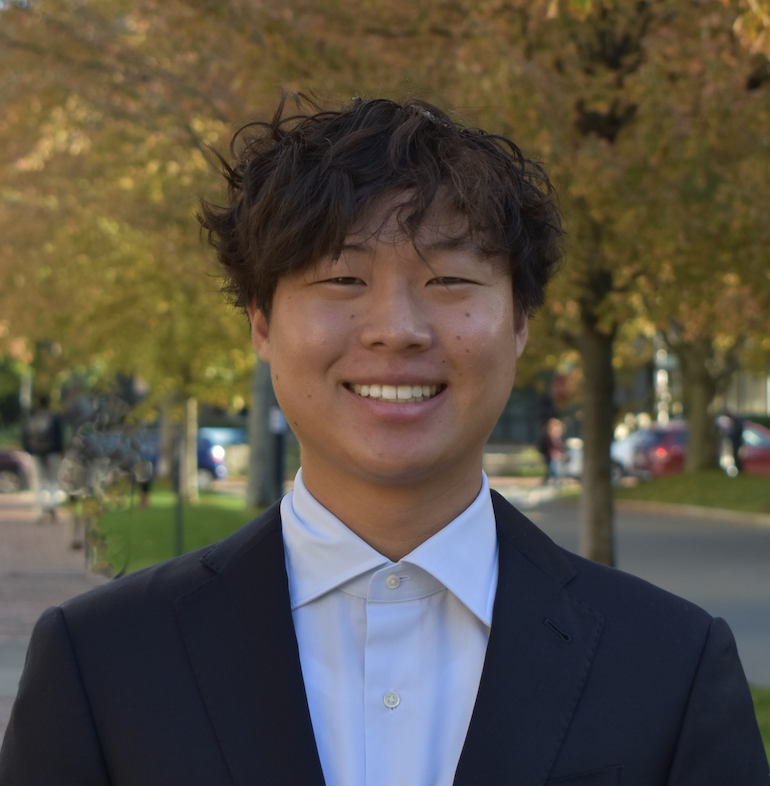 Brett Kim is a sophomore at Harvard University studying Computer Science and Economics. Prior to joining Dorm Room Fund, he worked as an investor on Andreessen Horowitz's crypto team and a researcher at Harvard Business School's Entrepreneurial Management Unit. Brett is fascinated by the behavioral and technical sides of crypto; he enjoys indulging in resilient protocol design, reading up on game-theoretic frameworks for decentralized cooperation, and engaging with crypto counterculture. In his free time, Brett can be found producing music, DJing at kickbacks, and cafe hopping all around Cambridge.
Thoba Grenville-Grey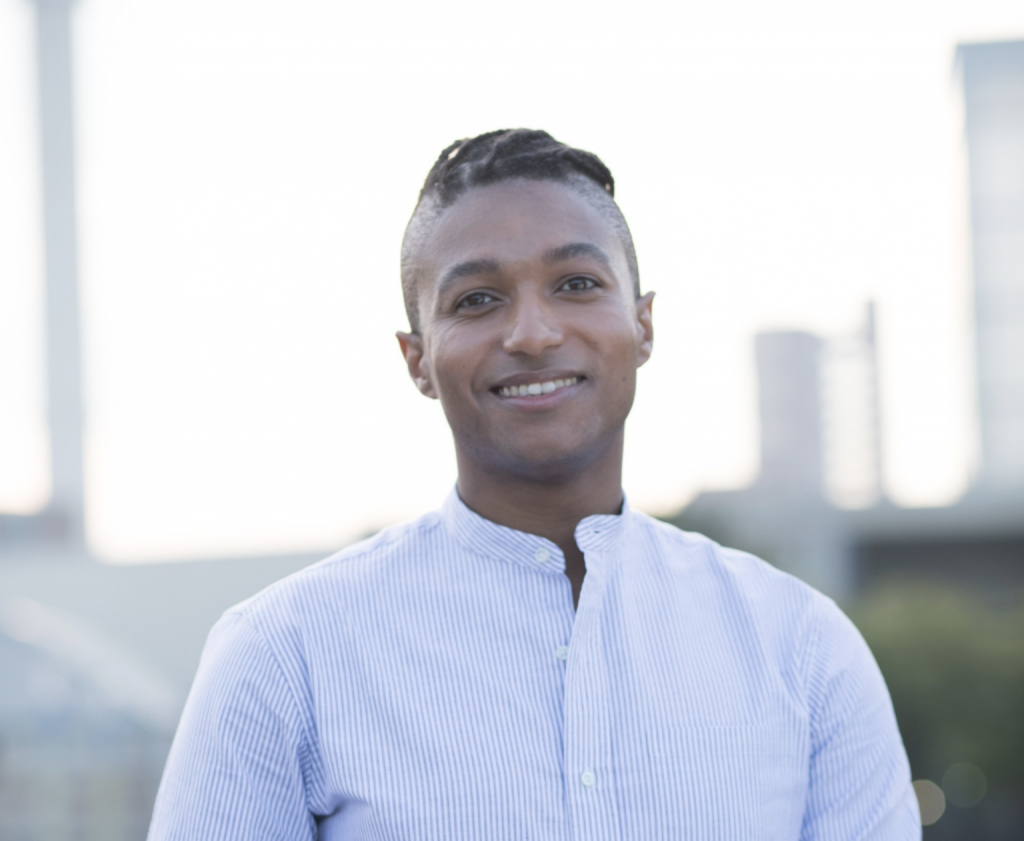 Thoba is a second-year MBA candidate at Harvard Business School. Originally from South Africa, he is passionate about enhancing the lives of the globally underserved through increased access to existing innovations in technology, finance, and healthcare. After attending the University of Pennsylvania, he co-founded a healthcare startup and most recently worked as a fintech-focused investor at EQT in New York and as an investor for Pan-African investment firm Ethos. Beyond this, he enjoys a vigorous debate on the top 5 greatest hip hop artists of all-time, building frameworks to simplify the world, and watching Formula 1.
Diana Voronin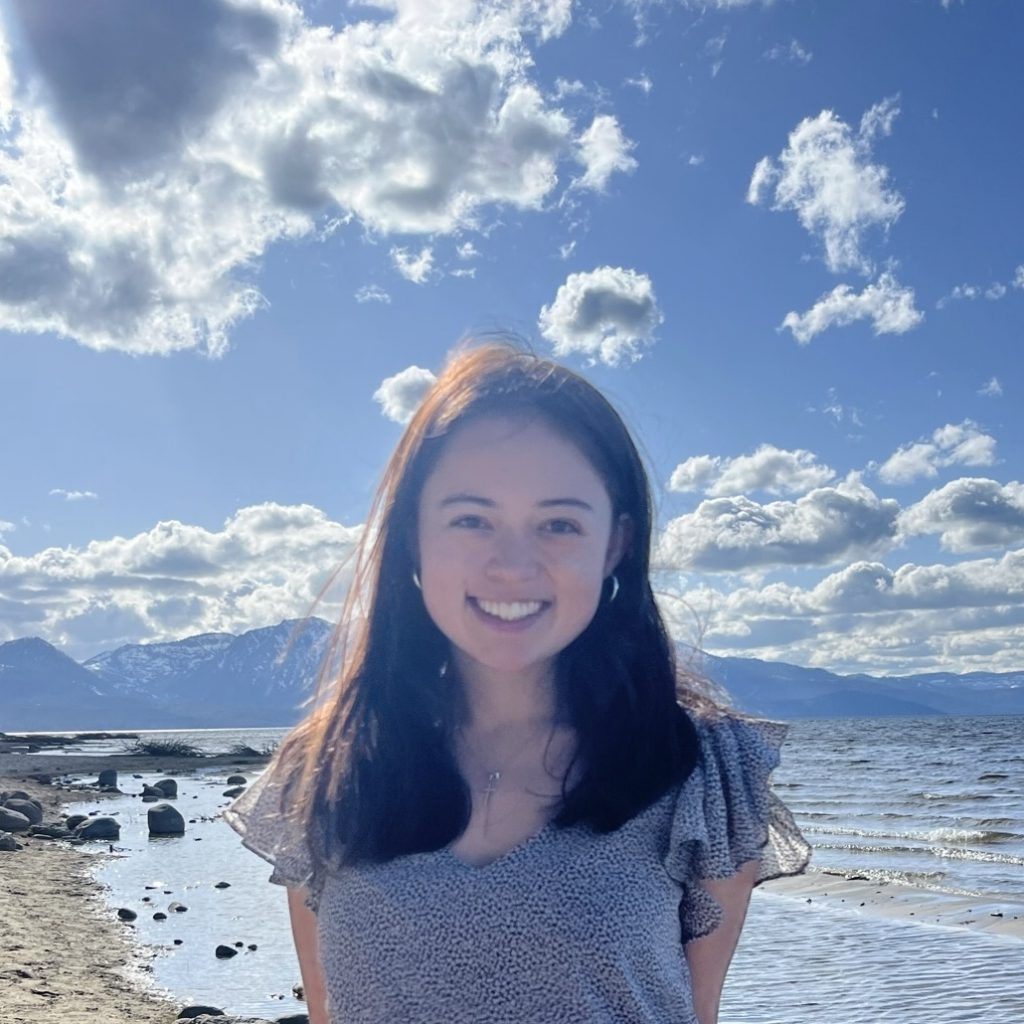 Diana is a senior studying Electrical Engineering and Computer Science at MIT. She currently works with the Quanta Group in the Research Laboratory of Electronics to research integrated photonics technologies for scaling trapped-ion quantum computers. This past summer, she was a software engineering intern at Imprint and a Kleiner Perkins Engineering Fellow. Prior to Imprint, she was a software engineering intern at Microsoft, QC Ware, and Square. She also spent a month teaching at a high school in Germany. On campus, she teaches math and coding to middle schoolers through SHINE for Girls and CodeIt, and leads a community group in the Asian Christian Fellowship. She is particularly interested in frontier tech, fintech, and the dynamic between academic research institutions and the startup ecosystem. In her free time, she loves reading, writing, running in beautiful places, cooking for friends and family, exploring nature and new cities, and meeting new people.
Rebecca Hutman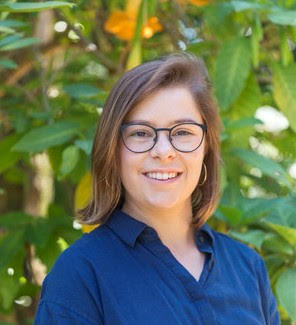 Rebecca is a first-year MBA candidate at MIT Sloan. Previously, she worked in impact investing in the real estate space (Housing Accelerator Fund, LA-Better Buildings Challenge), public policy (The White House), philanthropy (The Rockefeller Foundation), and early-stage tech incubation (ADL Ventures). She received her BA from Wesleyan University in Social Studies, where she also served as Student Body President. Rebecca is obsessed with tech that helps the building sector reach net zero emissions. In her spare time, she enjoys tap dancing, paddle boarding, and convincing others that LA is better than San Francisco.
Ganesh Kolli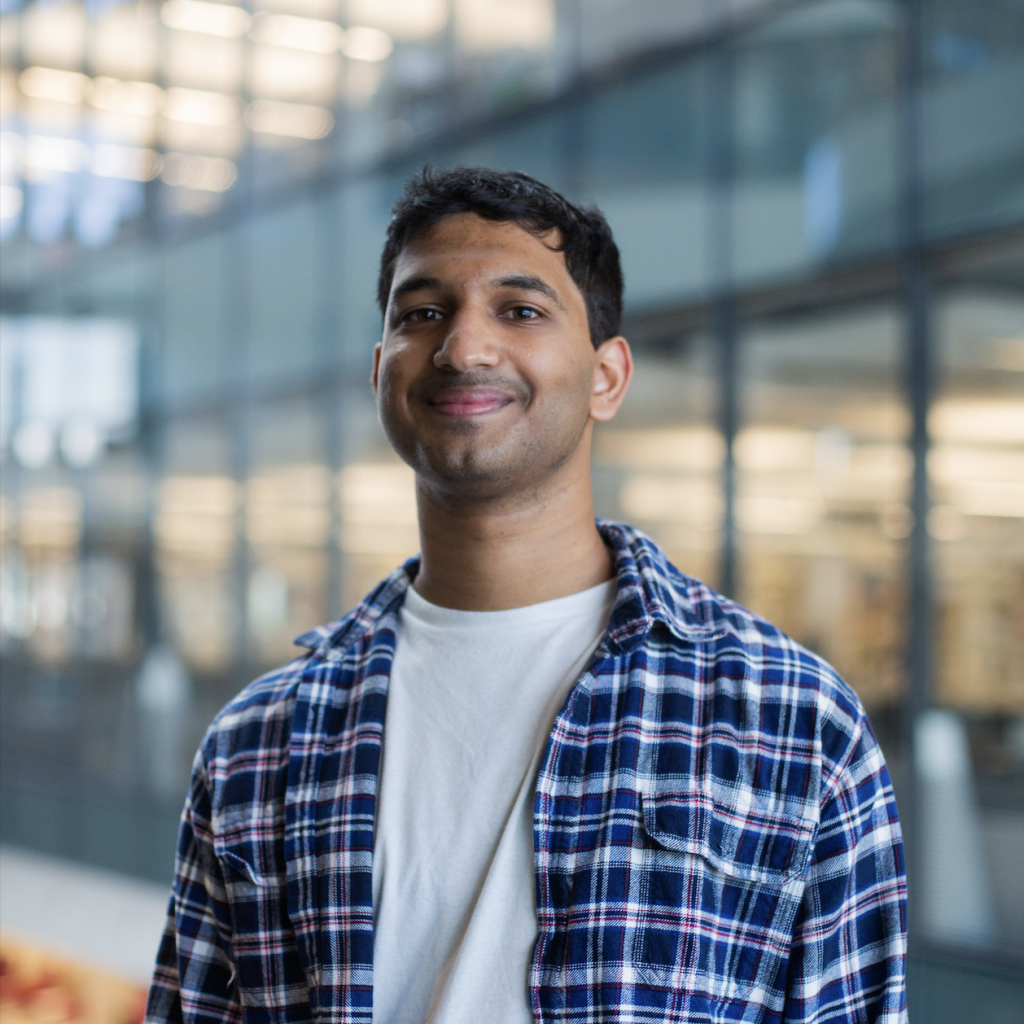 Ganesh is a senior at Northeastern studying Electrical Engineering and Film Production. Prior to joining DRF, he ran Boston's first intercollegiate entrepreneurship conference, developed a pitch competition, and mentored 20+ ventures. Ganesh has interned at Motional and Shield AI, led a university engineering team for NASA, conducted machine learning research, tested contact tracing protocols, and implemented digital microfinancing in Indian villages. Over the summer, he explored the PNW, hiked Mount Rainier, camped at Denali, and kayaked in the Columbia River Gorge. Outside of class, you can find Ganesh hosting a radio show, baking bagels, and performing music and standup-comedy around Boston.
Lauren Weston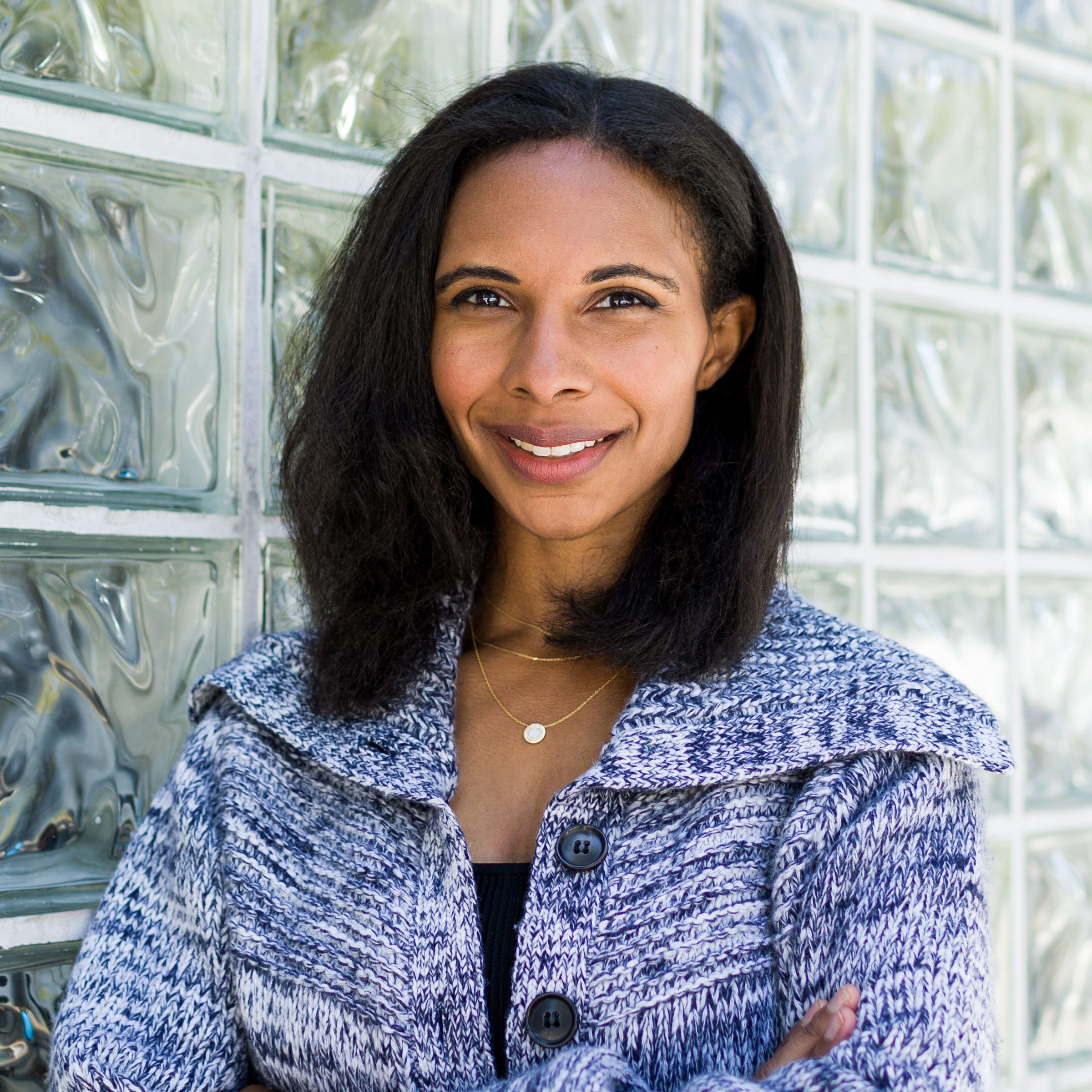 Lauren is a first-year MBA student at Harvard Business School. Prior to HBS, Lauren worked at Thomvest Ventures, investing in fintech and proptech companies from seed to Series D. Lauren started her career at Morgan Stanley where she worked in capital markets and equity research, advising financial institutions and real estate companies. She is passionate about building communities among shared values and empowering more people to thrive in the venture and startup ecosystem. Lauren received her BA from Yale University. In her spare time, she enjoys long walks, learning about emerging areas in fintech and crypto, and spending time with family and friends.
David Stavis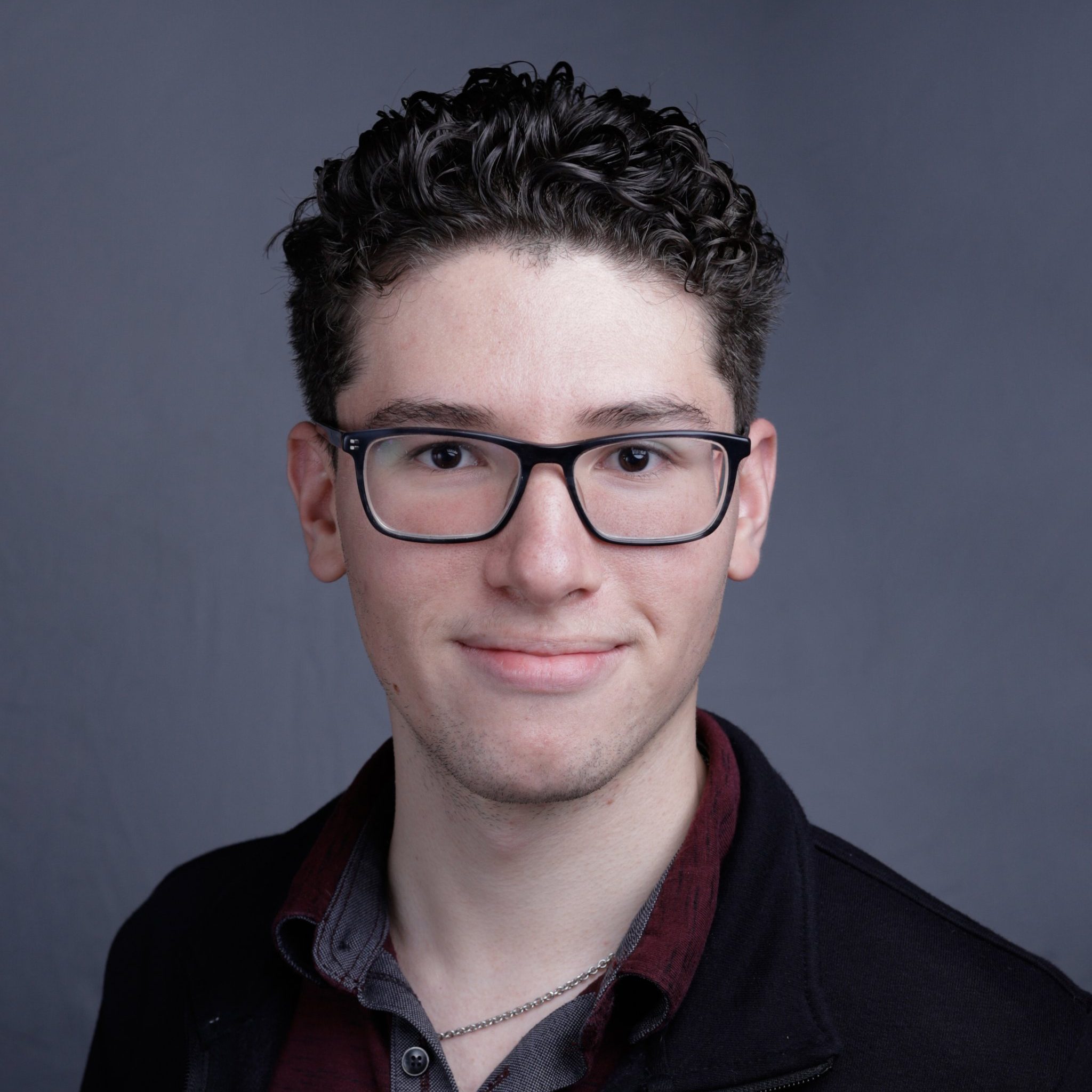 David is a junior at Baylor University studying Finance & Economics. Previously, David worked as a Summer Associate at the Boston Consulting Group on a variety of digital transformation and healthcare cases. He also previously founded a real-estate tech startup, which built a Tinder-like home buying application to streamline the real estate process. In his free time, he loves exploring new coffee shops, hiking, and baking slightly-burnt cookies.
---
Written by Editor in Chief Andrew Xu. More updates on our Twitter, Medium, and newsletter. Founders can apply for funding here. 🚀