Our mission here at DRF is to build the strongest community of student entrepreneurs. We've spent the fall searching campuses nationwide for the future student investors to join our investment teams, and after weeks of Back to School events, coffee chats, and Super Days, we're thrilled to unveil the Class of 2023 Investment Partners.They represent the best and brightest builders, founders, researchers, and visionaries from universities across the country.
Each of our new Investment Partners brings a unique blend of skills (and magic!), ranging from literal rocket scientists to venture-backed founders. They are united by a shared belief that incredible things—and enterprise value to boot— can be cooked up in a dorm room.
At Dorm Room Fund, we're proud to empower our partners with the autonomy to make key investment decisions, reflecting our core belief in student-led innovation. So, without further ado, please join us in welcoming our 2023 class to DRF, as they embark on a journey to shape the future of startups, VC, and this community of builders.
SF & West Coast:
Ananth Veluvali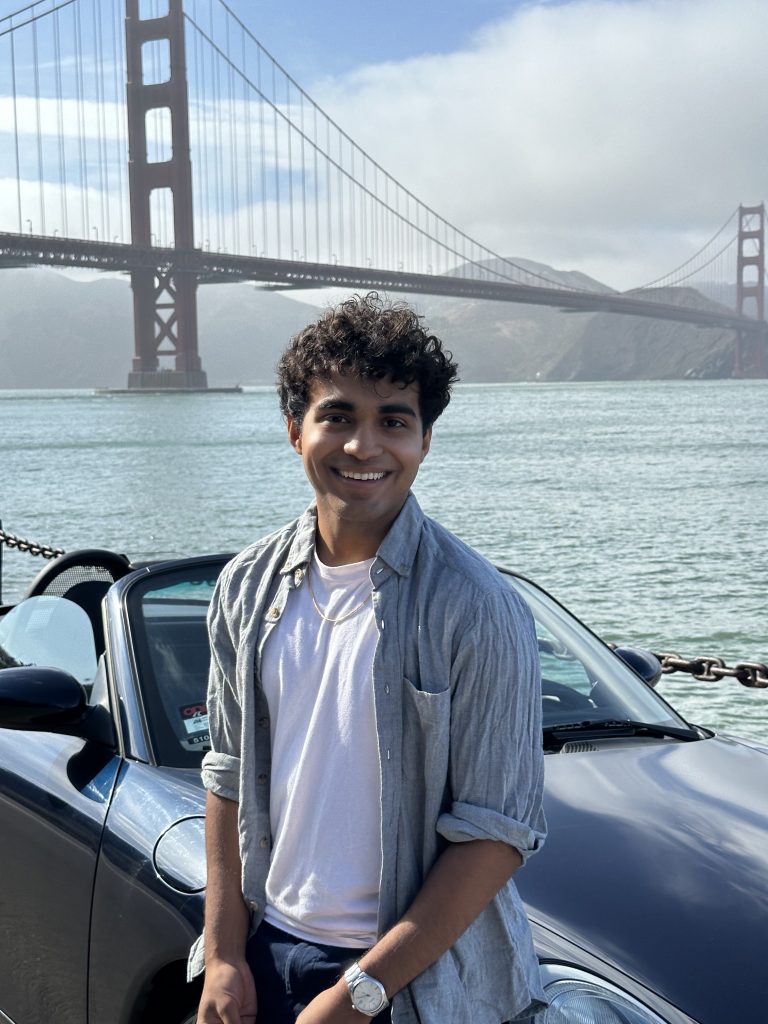 Ananth is a sophomore at Stanford studying symbolic systems. Before DRF, Ananth was the co-founder of AdmitYogi, an education startup he bootstrapped to profitability before selling to Crimson Education. Ananth is a sucker for all things software; in particular, he enjoys marketplace and B2B SaaS businesses. In his free time, Ananth enjoys traveling with friends, playing the cello, and baking.
Eugenia Trakal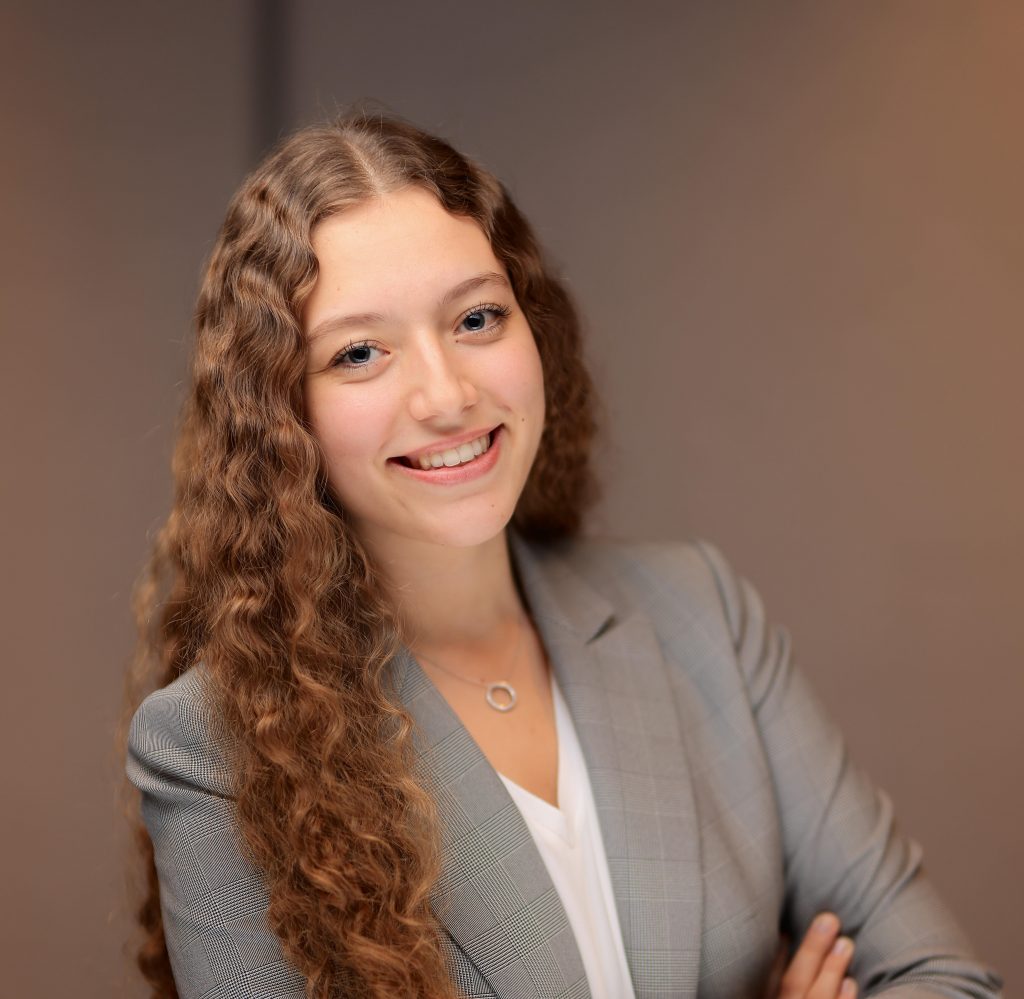 Eugenia is an undergraduate student at Arizona State University studying Finance and International Business. This past summer, she interned in Goldman Sachs' Investment Banking Division in NYC. Previously, she dove into tech investing at Greycroft and NEA, and is now at Nido Ventures, a cross-border fund investing in B2B SaaS across the Spanish-speaking Americas. Passionate about empowering diverse and underrepresented communities, Eugenia is COO of Bridging the Gap, the premier national network of diverse students. In her free time, she enjoys playing tennis, practicing violin, singing karaoke (anything Taylor Swift or Bad Bunny), and watching soccer (vamos Argentina!).
Hriday Sheth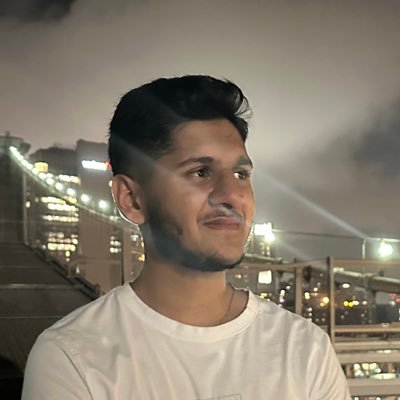 Hriday is a Junior at UC Berkeley studying Electrical Engineering and Computer Science interested in enterprise SaaS, transportation, and tech in emerging markets. Prior to DRF, Hriday has built startups including Hireglyph, an community-based platform for interview preparation, and has also been involved with Free Ventures, Berkeley's student-run startup accelerator. Hriday will be interning at MongoDB this summer, and has worked at Datadog and Workday in the past. In his free time, Hriday enjoys traveling, lifting weights, following the Dallas Cowboys, scrolling Twitter, and spending time with family.
Mattia Mauro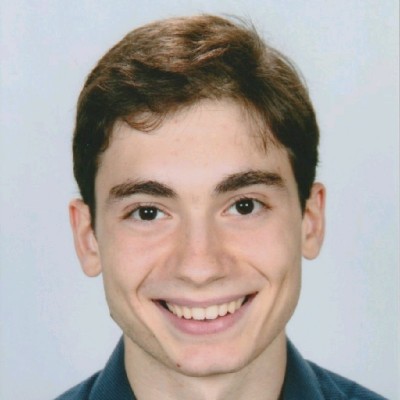 Mattia is a Masters student at Stanford in Management Science and Engineering, a program at the intersection of CS, operations research and management. Prior to joining Stanford, he graduated from Ecole polytechnique in Paris with a Masters in engineering, specializing in physics and CS. His interests span physics and deeptech, computer science, AI, and the intersection of green tech and finance. He was the team captain for France and winner of the 2022 International Physicists' Tournament and is currently a research assistant in astrophysics at Stanford. He was also a quantitative trader in energy markets at Squarepoint Capital, a leading quantitative hedge fund. He is Italian and grew up between Italy, Switzerland, South Korea, France and loves cooking. His favorite dish is tackling hard global problems and helping like-minded people to do so, which is why he joined the DRF!
Noelle Durkin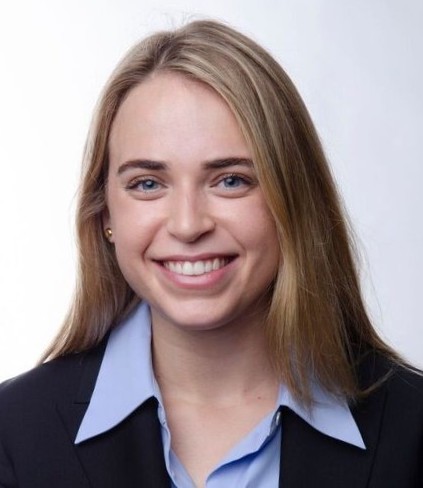 Noelle is a first year MBA student at Stanford. Prior to business school, Noelle lived in New York City and worked at Chief as a business operations manager. She also has previous experience as a consultant within Accenture's Digital Products practice. Noelle graduated from Cornell University, College of Arts & Sciences with a BA in Government. In her free time, Noelle enjoys reading novels, cooking, and yoga.
Oliver Ye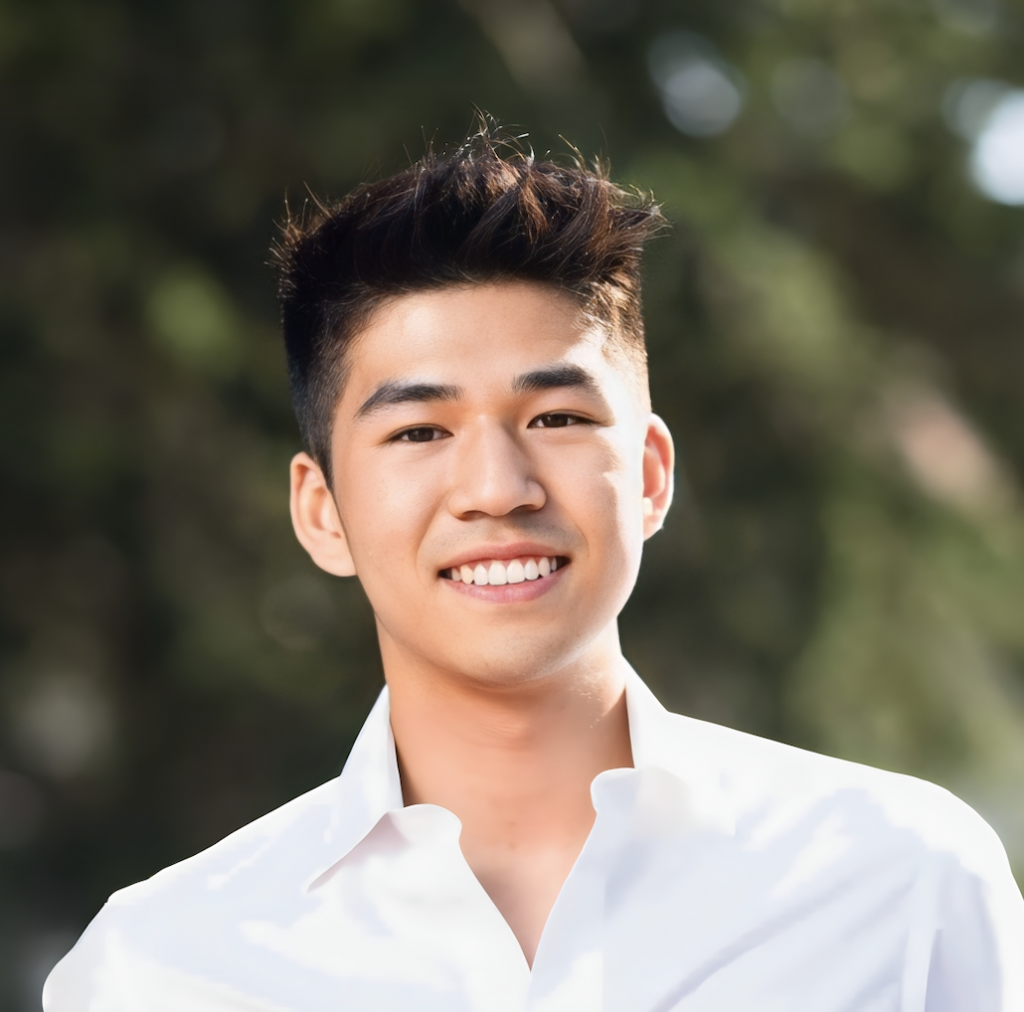 Oliver is a junior at UC Berkeley studying Electrical Engineering and Computer Science + Business Administration with interests in healthcare, autonomous vehicles, and broadly, optimization. Prior to joining DRF, Oliver worked as a software engineer at four seed stage startups. In addition to being a Dorm Room Fund partner, he runs Health Engine, UC Berkeley's healthcare accelerator for early stage startups, and is a researcher at the Berkeley AI Research Lab, where he is designing formal verification algorithms for simulation datasets. In his free time, Oliver enjoys playing sports: volleyball, muay thai, brazilian jiu jitsu, and skiing. 
Rachel Kazungu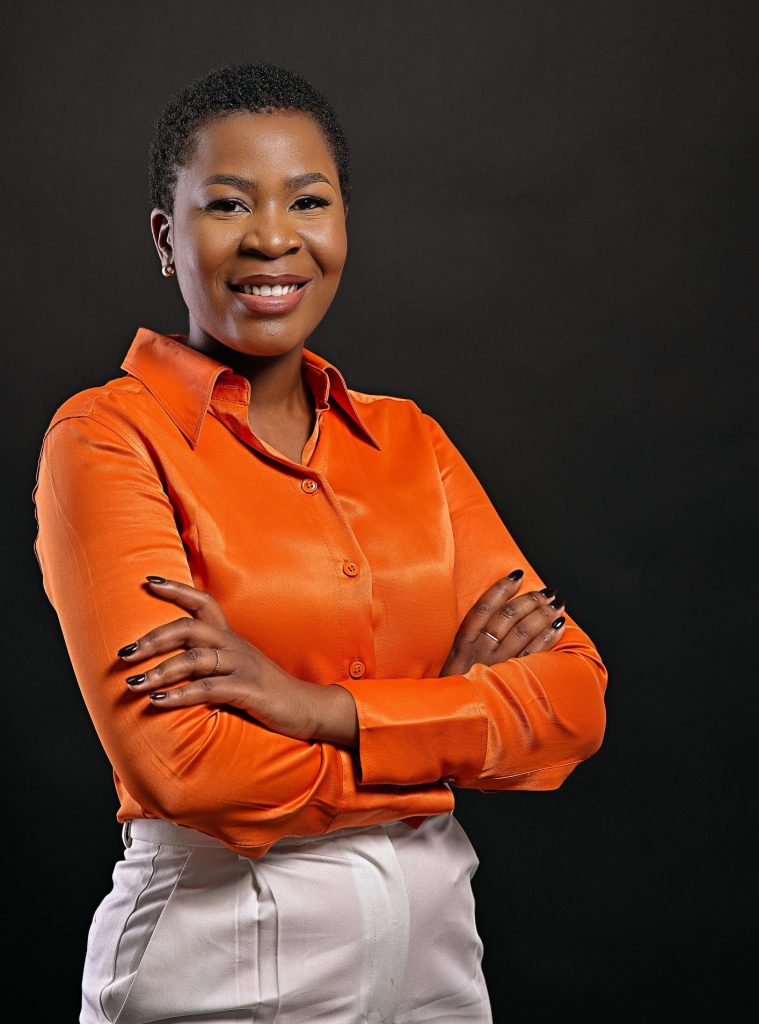 Rachel Kazungu is currently a full-time MBA student at Berkeley Haas class of 2025. Rachel's career spans from compliance and finance to startup-ecosystem support. Before Haas, Rachel worked at Endeavor, a global organization for high-impact entrepreneurship worldwide, providing founders access to capital, customized mentorship, scaling talent, and market expansion. While at Endeavor, Rachel launched an accelerator to support Black founders in Atlanta with the resources they need to scale their enterprises. She is interested in FinTech and Healthcare industries as she believes in financial equity and inclusion, as well as improving the infrastructure of healthcare systems globally.Outside of supporting entrepreneurs, Rachel enjoys non-competitive golfing and dancing. She is currently taking tennis lessons and looking to connect with avid tennis players with any tips and tricks and maybe a match session!
Rui Tang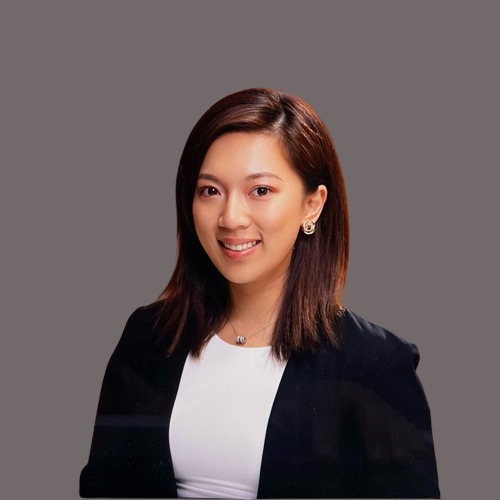 Rui is a first-year MBA student at UCLA, deeply passionate about enhancing human potential through technology. Before joining Dorm Room Fund, she strategized TikTok's creator platform expansion in Southeast Asia and made early-stage investments at Edbeta Fund in Beijing and eGarden Ventures in Hong Kong. Committed to unlocking human capabilities, Rui has extensively explored the education and HR tech sectors in Asia. Currently, Rui is broadening her investment scope to include the future of work, eager to support and grow startups that help individuals reach their full potential. When she's not engrossed in her professional pursuits, Rui is an ardent Muay Thai enthusiast, a rock-climbing aficionado, and loves embarking on adventurous excursions.
Sriya Mantena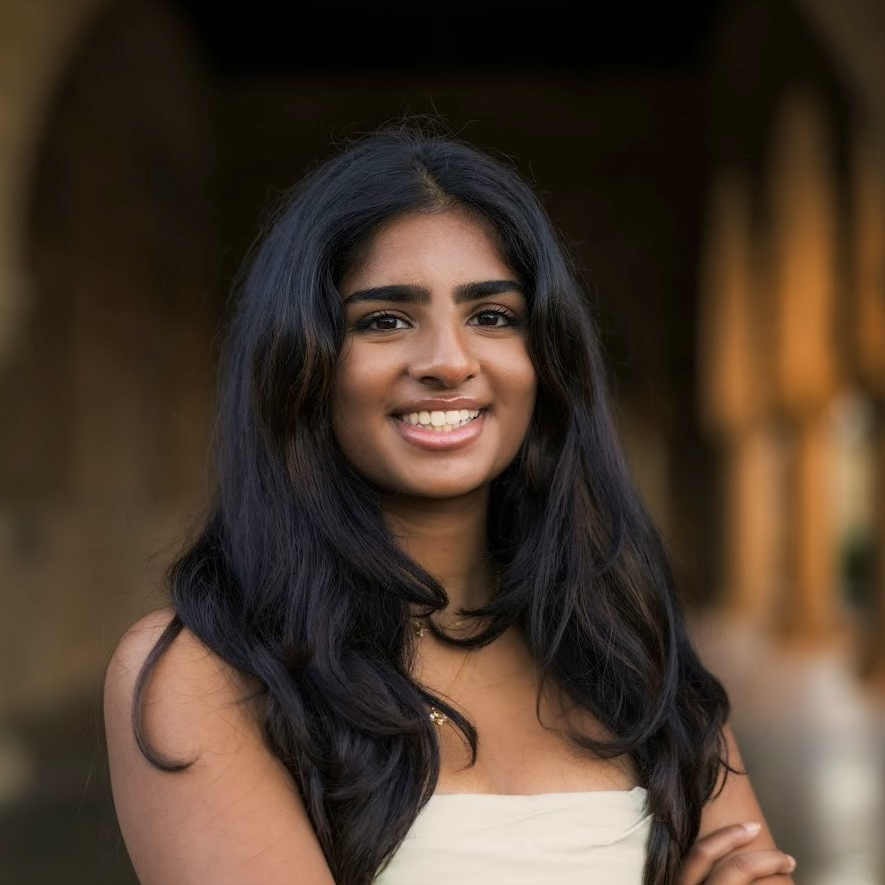 Sriya is a Junior studying Computer Science on the Artificial Intelligence track with a minor in Comparative Studies in Race and Ethnicity. Before DRF, she was flight software engineering intern at SpaceX and spent over five years engaged in computational medical research aimed at enhancing cardiovascular risk prediction. Currently, she's developing Meshflow, a multi-agent AI based service that delivers tailored research to hedge fund managers. Passionate about education and inclusivity, she also teaches computer science sections and is working toward increasing inclusivity as a co-president of Stanford Women in Computer Science. In her free time, she enjoys oil painting, running, and challenging everyone to one 1v1 in FIFA, admitting her spirit often outmatches her game.
Mid-Atlantic:
Aryan Shah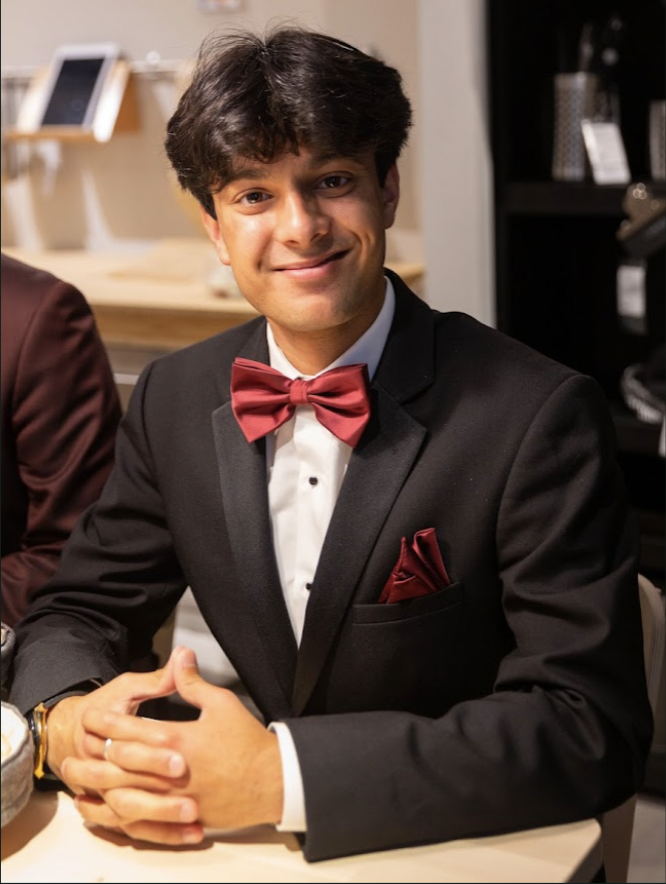 Aryan is a sophomore at Emory and Georgia Tech pursuing a double major in Finance and Computer Engineering. Prior to Dorm Room Fund, Aryan worked as an Analyst at Tech Square Ventures and has held Software Engineering roles focusing on AI/ML at Demandbase and Quolum. He is also an ex-founder, creating the world's first free public remittance predictor (FXzorro). In his free time, Aryan enjoys running long distances, reading fiction novels, and rock climbing.
Jacques Laine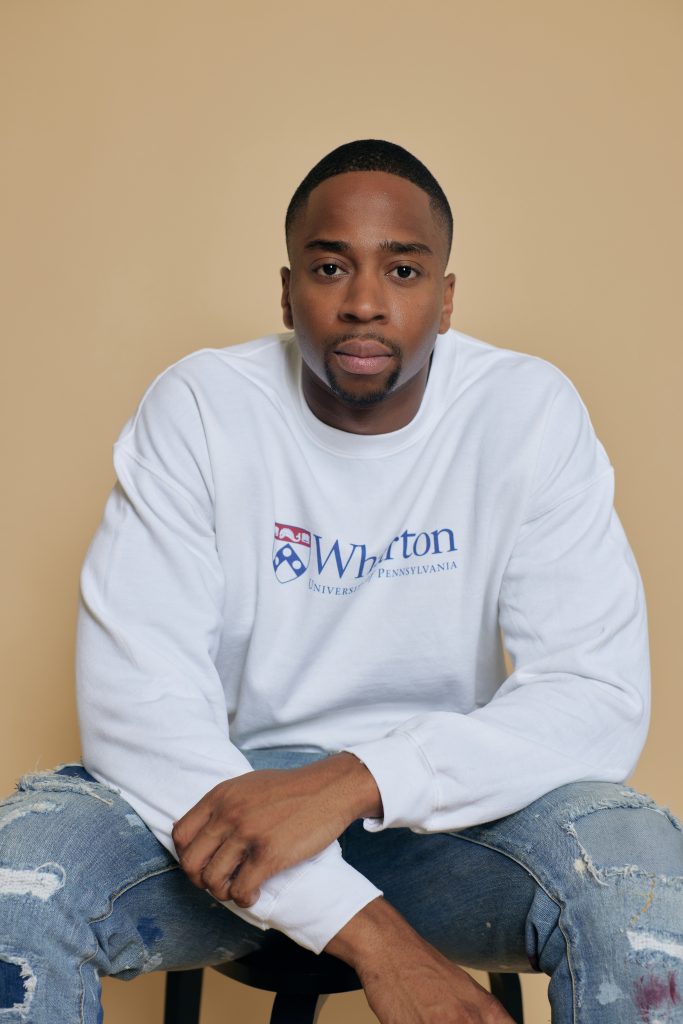 Jacques is a first-year MBA student at the Wharton School. He is a musical artist and aspiring founder working to empower other artists and their fans through emerging technology. Before graduate school, Jacques was a Finance and Strategy Manager at TIDAL, focusing on artist digital tools and products. In addition to being a Dorm Room Fund partner, he is the VP of Community for Wharton's Founders' Club. Jacques received his Bachelor of Arts and Science (B.A.S.) degree from the University of Pennsylvania. He enjoys traveling and spending time with his 1 year old mini aussiedoodle, Jack.
Lindsay Esterman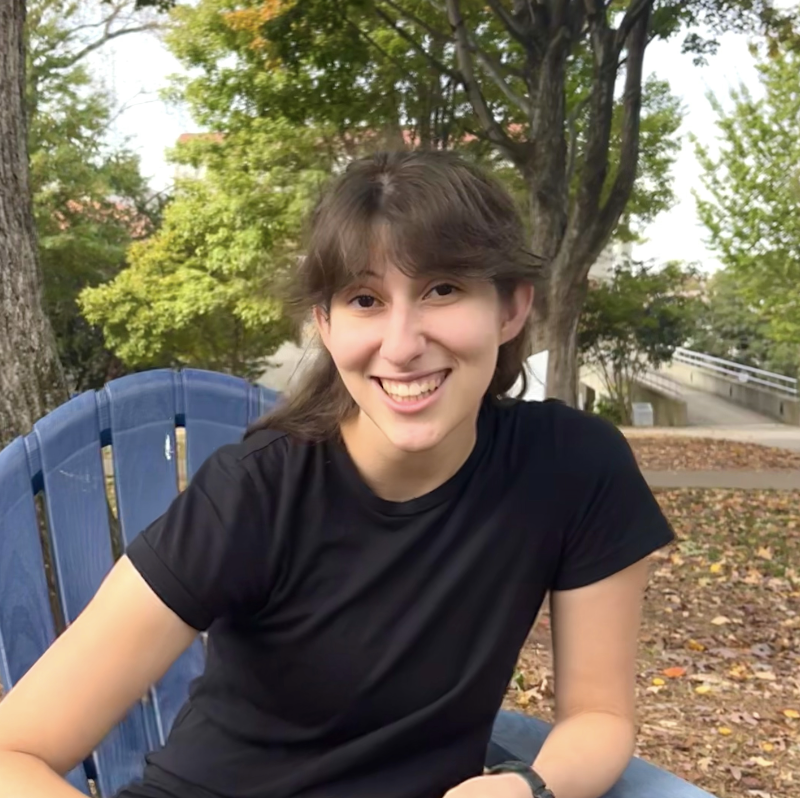 Lindsay is a second-year Emory student studying computer science. She previously worked on product at Neo, an early-stage fund and community, where she helped build out the investor directory, recruiting platform, and internal fund tooling. Prior to Neo, she worked on engineering at Tara Al (YC W15) and Shimmer (YC S21). When Lindsay isn't writing code, she's either being crushed by senior citizens in pickleball, scouring campus for free food, or hosting her signature "soirée" board game nights (think Settlers of Catan, LaCroix, in bed by 9pm).
Nimisha Shinday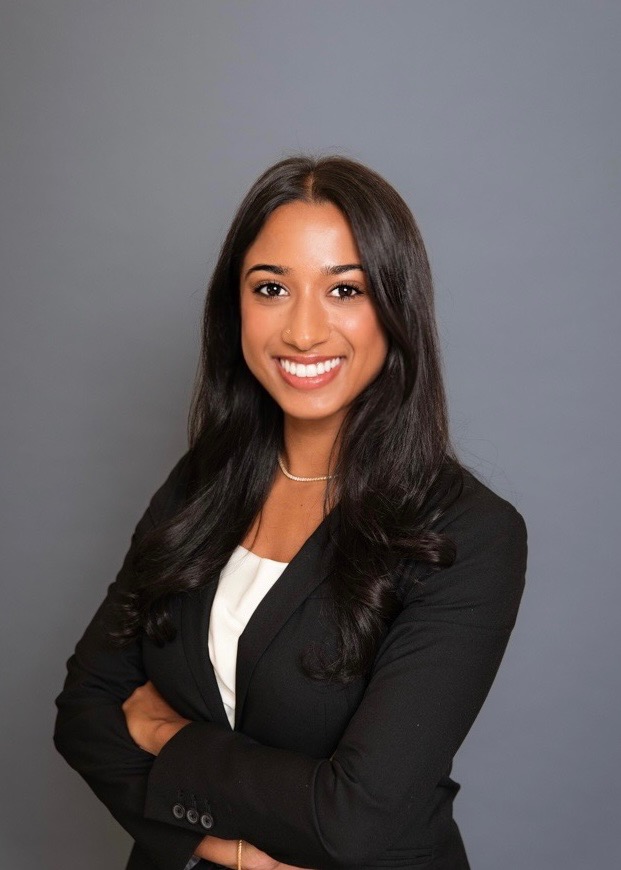 Nimisha is a first-year MBA Student at The Wharton School passionate about driving positive change at the intersection of tech, consumer, and wellness. Prior to Wharton, Nimisha worked within the Office of the CEO at TuSimple, an AI-enabled autonomous trucking company. She previously worked at Accenture Strategy, primarily within the M&A and Supply Chain & Operations practices. Nimisha holds a Master's in International Economics & Finance along with a Bachelor's in Economics from Brandeis University. In her free time, Nimisha is a yoga instructor at CorePower Yoga, an adrenaline-junkie, and an avid traveler (30 countries and counting!).
Nithanth Ram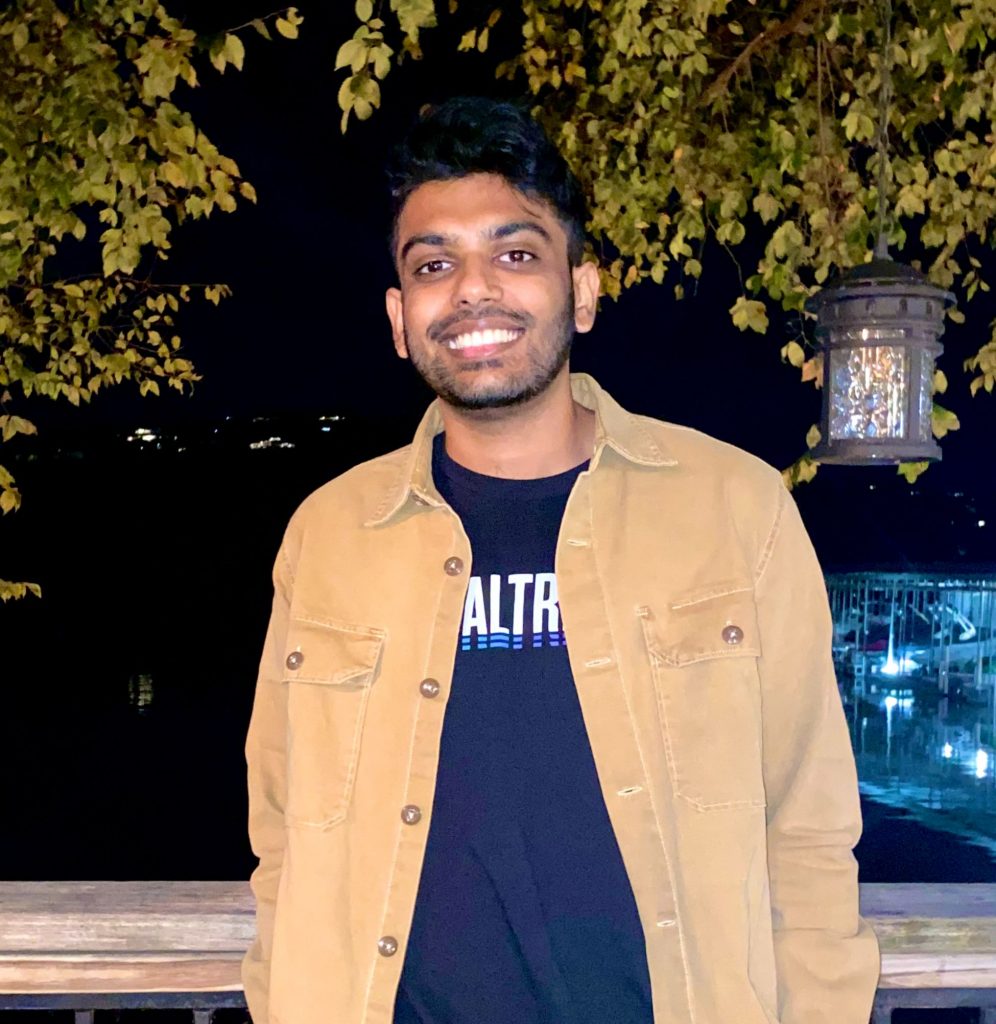 Nithanth is a first year graduate student at Carnegie Mellon studying machine learning. Prior to joining Dorm Room Fund, he worked a variety of product and engineering roles at companies such as Deepgram, Abacus.AI, and Roku. Nithanth is originally from Texas and graduated from UT Austin with a BS in electrical and computer engineering. Outside of work, class, and DRF, he enjoys playing any sport with a net, freestyling on his drum kit, and taking money from his friends in poker.
Zachary Swidey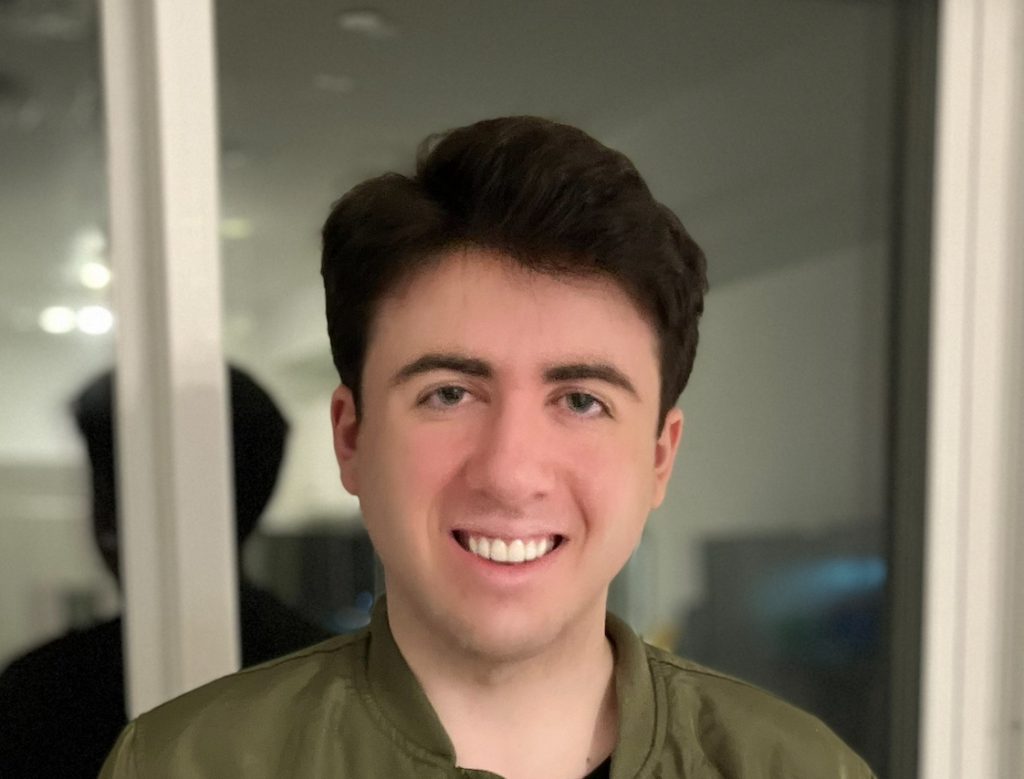 Zach is a sophomore at UPenn with a background in entrepreneurship, deeptech VC, and science. Zach works on the bio team at Pillar, a Boston-based VC, as the firm's first-ever undergraduate Venture Associate. Previously, he has conducted research in pure mathematics, human-computer interaction, and synthetic biology at Penn, MIT, and Yale. At Penn, Zach is an Investment Associate at the Penn Medicine — Wharton Fund for Health. He also serves on the boards of the Penn Undergraduate Mathematics Society, the Penn Undergraduate Biotechnology Society, and Access Engineering. In his free time, Zach enjoys studying the public markets, reading (everything, from Chaucer to the social epistemology literature), traveling everywhere and anywhere at the drop of a hat, and teaching high school students about opportunities in STEM.
NYC & Midwest: 
Aaron Pickard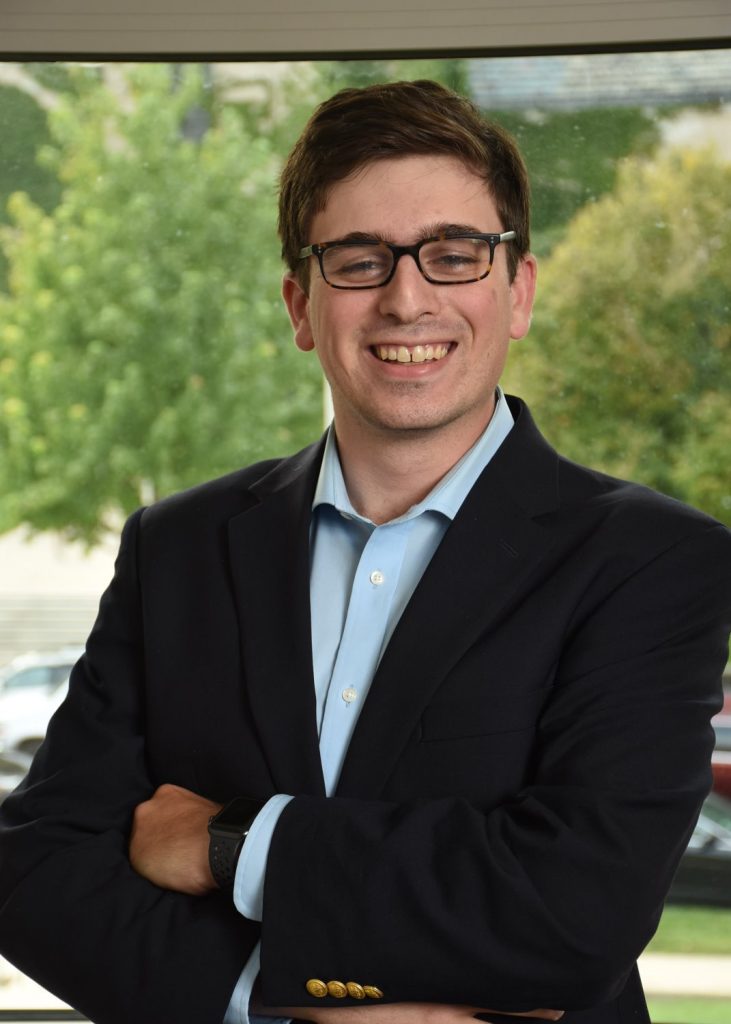 Aaron is an MBA candidate at the University of Chicago Booth School of Business. Prior to business school, he was the Lead Systems Test Engineer at Terran Orbital, a small satellite manufacturer. He focused on developing test data analysis tools and creating tests for new modules in the Guidance, Navigation & Control (GN&C) and Power subsystems. He is particularly proud of his contributions to CAPSTONE, the cheapest Moon mission to date. Aaron earned a BA from Columbia University, where he majored in computer science. Aaron also earned a BA magna cum laude from the Jewish Theological Seminary, where he majored in Talmud and Rabbinics. In his free time, Aaron enjoys hiking, cooking, cybersecurity research, and mixing cocktails.
Andy Chen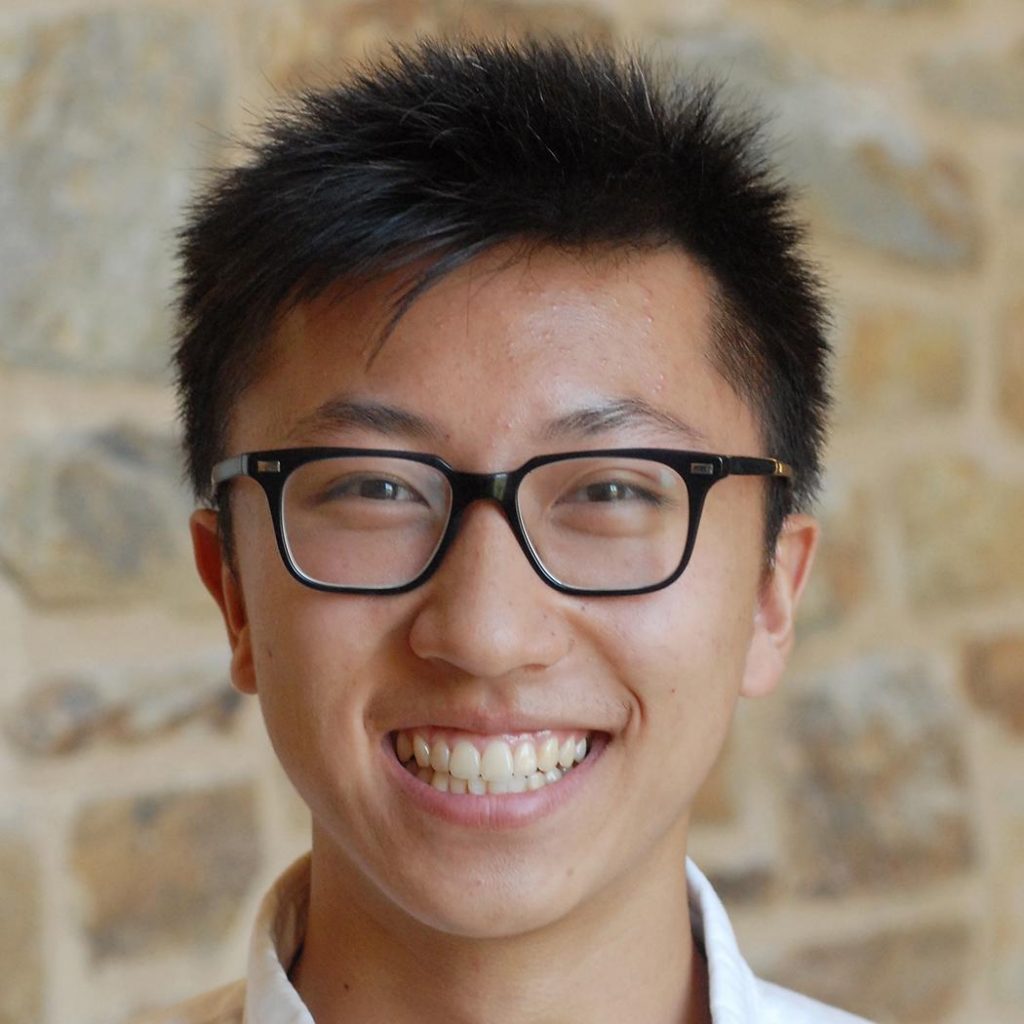 Andy is passionate about healthcare, biotech, and AI applications furthering human and planetary health, with previous experiences as a founder-operator in start-ups and non-profits. In his free time, he has been trying to get back into hiking, climbing, and exploring the natural world.
Denny Gabriel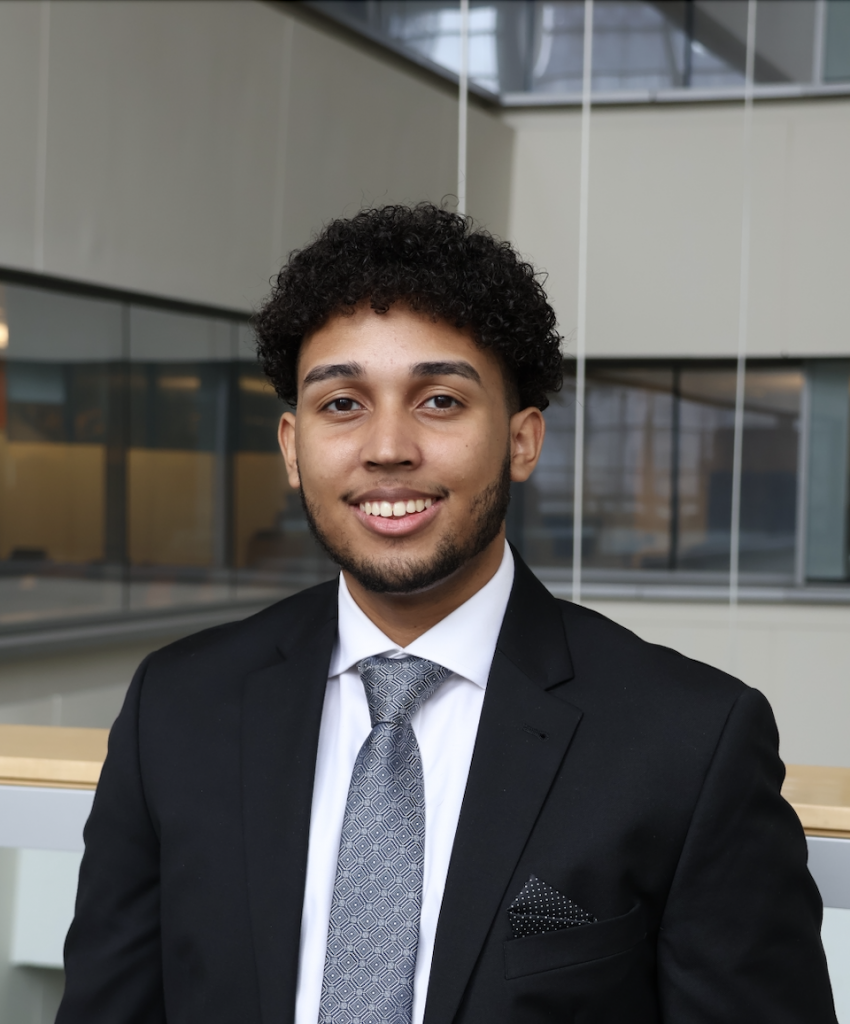 Denny is a senior at Baruch College studying management and entrepreneurship. Over the last 2 years, he worked closely with founders at startups in a wide range of roles including strategy, operations, business development and marketing. Denny has also had the opportunity to intern at large corporations like FTI Consulting, Microsoft, EY-Parthenon. He is currently working at a climate tech startup directly with the founders, helping scale their marketing and customer success efforts. Outside of startups, Denny to loves to dance bachata, swimming activities and traveling.
Grace Gerwe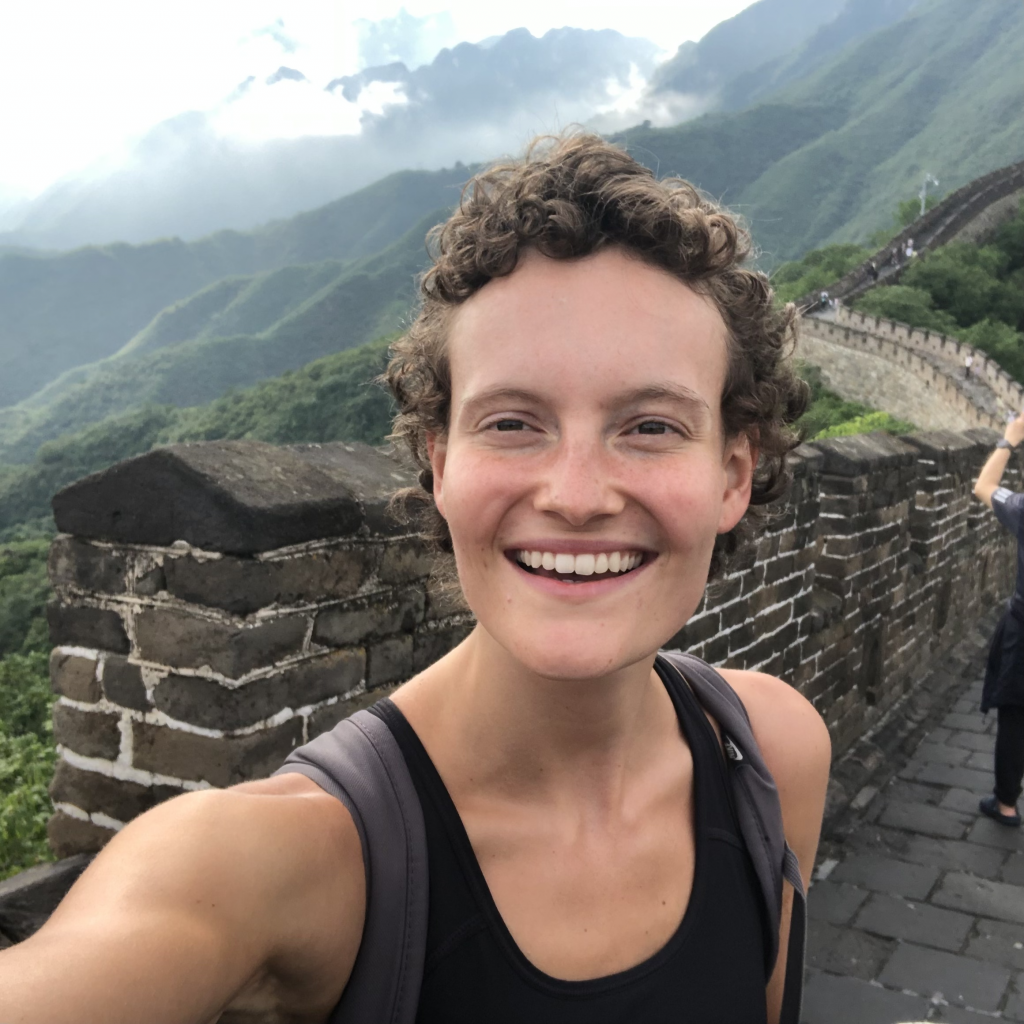 Grace is in her third year at Yale double majoring in molecular biology and agriculture. She's part of the .406 Founder Fellowship and is building instant relief for victims of bulimia and binge eating. At Yale, she ran the Entrepreneurial Society for two years, conducted research at an epigenetics lab and worked at the farm. She spends her free time polar plunging, learning her sixth language, and racing triathlons.
Lauren Huttner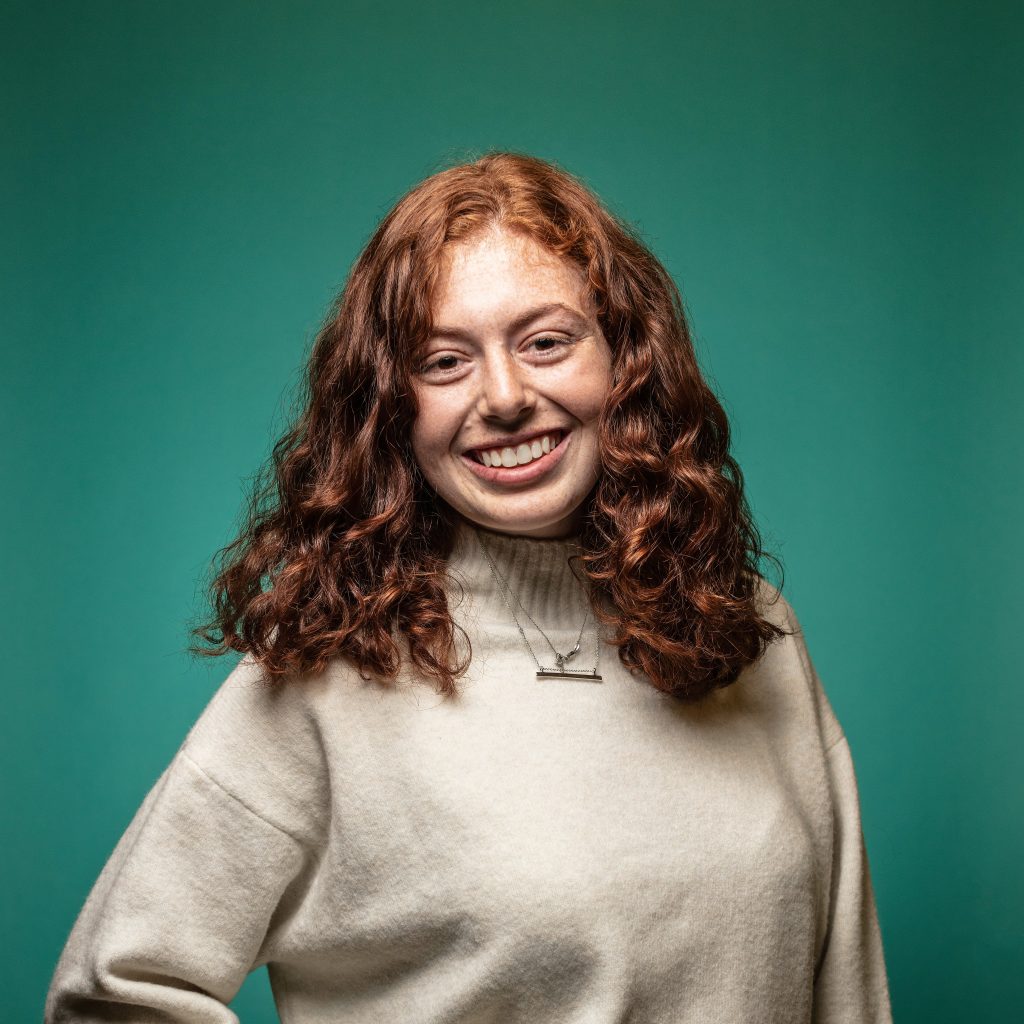 Lauren is a senior at Northwestern studying journalism and history. Prior to Dorm Room Fund, she was the VP of Community at Authentic Media Ascension, a Youtube data analytics firm acquired by Jellysmack. She also interned at Outsiders Fund, Inc. Magazine and Loeb.NYC. Lauren is passionate about all things digital creators, and continues to advise brands and influencers on their audience engagement strategy. She is originally from Denver, Colorado, and in her free time enjoys figure skating, writing and curating her Pinterest boards.
Lena Renshaw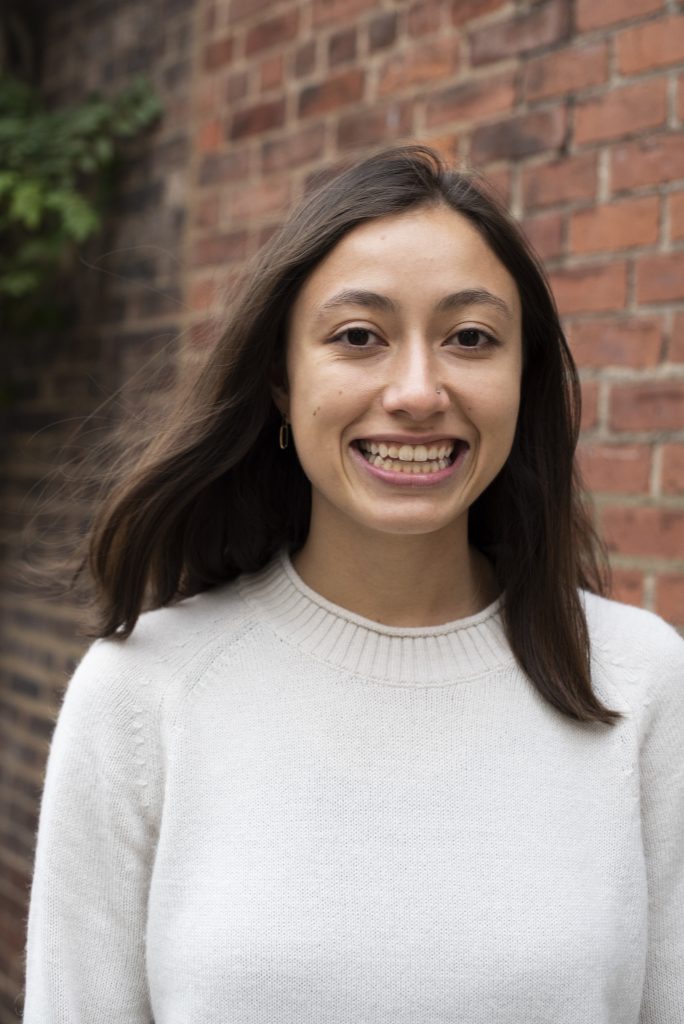 Lena is a first-year MBA student at NYU. Previously, she worked as the first engineer at Paces AI and as a software engineer at Flatiron Health. She is passionate about using technology for social impact and is currently interested in the renewable energy transition. Lena is originally from NYC, holds a B.S. in Computer Science from Brown University, and enjoys running, bullet journaling, and watching bad television.
Matthew Vine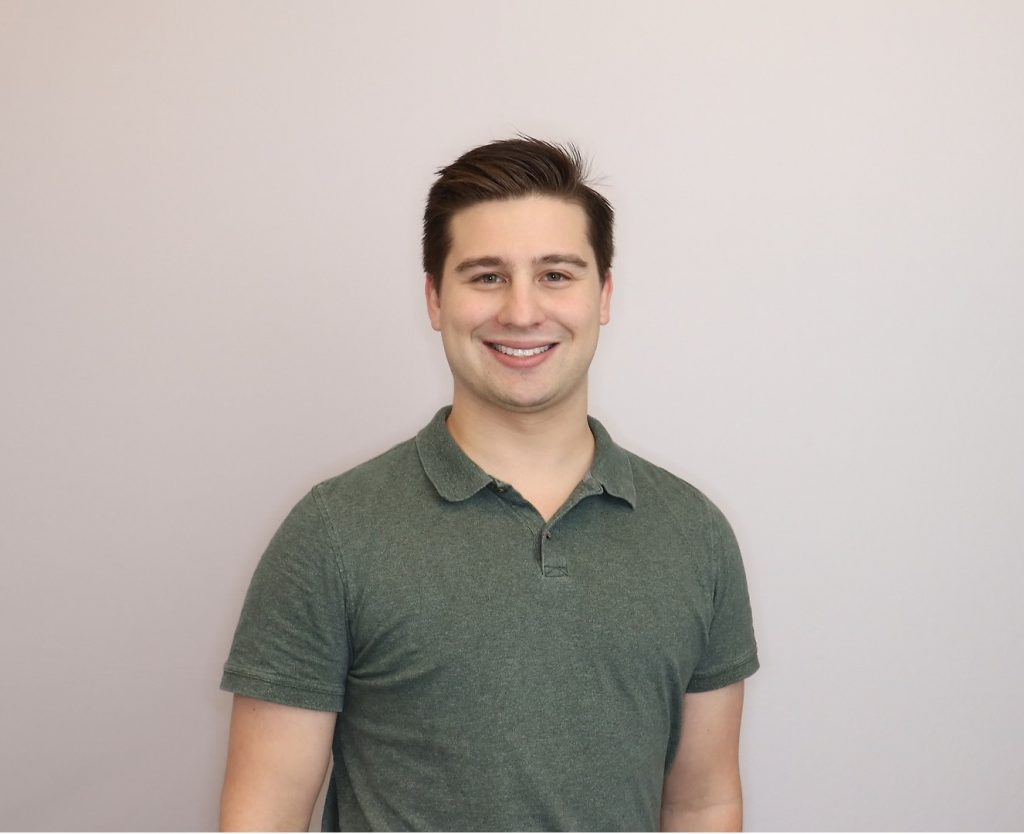 Matt is a first-year MBA student at Columbia Business School. He is an early stage angel investor with depth in technical product innovation and investment experience working at the nexus of emerging technology and corporate innovation. Before graduate school, Matt was the Quantum Computing Lead at the Citi Innovation Labs, and a pre-MBA associate at an early stage VC. In addition to being a Dorm Room Fund partner, he is the President of Cluster C (Go Captains!) and AVP Alumni for the Venture Capital Club at CBS. Matt received dual degrees from Lehigh University, graduating from the Honors Integrated Business and Engineering Program. He enjoys playing pickleball and reading science fiction books.
Sean Nissenbaum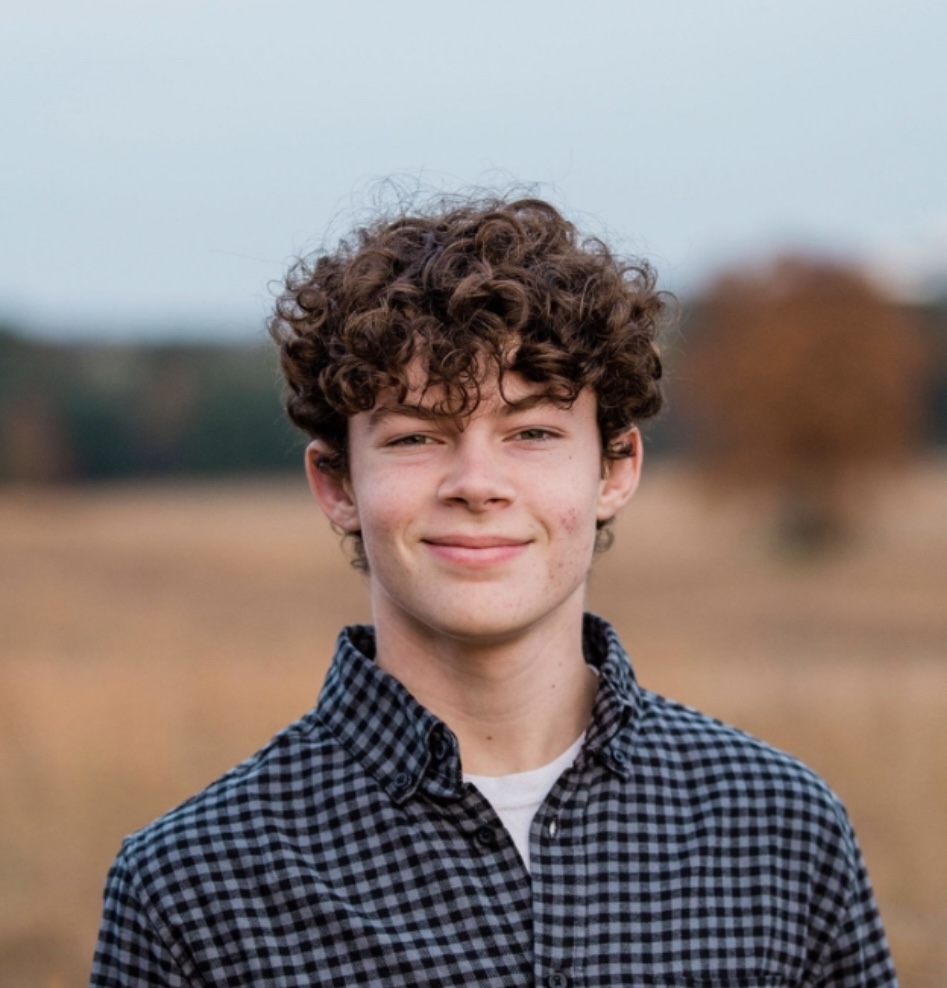 Sean is a sophomore at NYU Stern studying Business, Technology, and Entrepreneurship. He is a Co-Founder in Product and Engineering at Integrated Reality Labs, a startup building XR games and technology for physical play. An engineer at heart, he's previously worked in additive manufacturing for medical devices and autonomy R&D for quadrupedal robots. Sean is passionate about human-centered tech and the future of XR, AI, climate, and games. In his spare time, Sean can be found in goal for the NYU men's lacrosse team, searching for NYC's best chocolate chip cookie, making functional pottery, or mourning a seemingly unending series of failed Philly sports playoff runs.
Tony Liano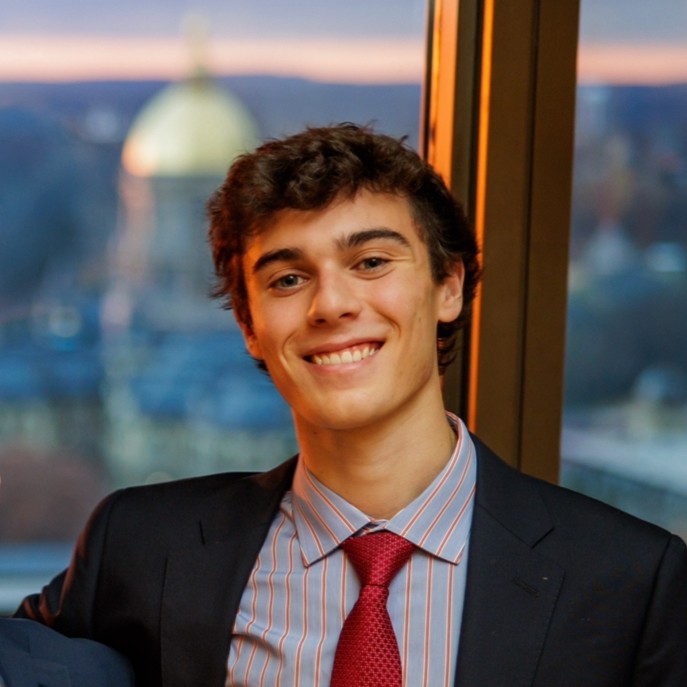 Originally from San Francisco, Tony is a junior at Notre Dame studying finance and industrial design. He's energized by conversation and is passionate about leveraging technology to change the way we work, live, and do business. On campus, Tony works for ND's Student Entrepreneurship Program as a Startup Coach and serves as the Co-President of Notre Dame Venture Capital. For the past two summers, Tony has interned for the SoftBank Vision fund where he spent time researching the consumer-facing AI technology and the viability of the Bitcoin Lightning Network. In his free time, Tony enjoys songwriting, trying new restaurants, and staying loyal to the Chicago Bears.
Boston & Northeast:
Catalina Romero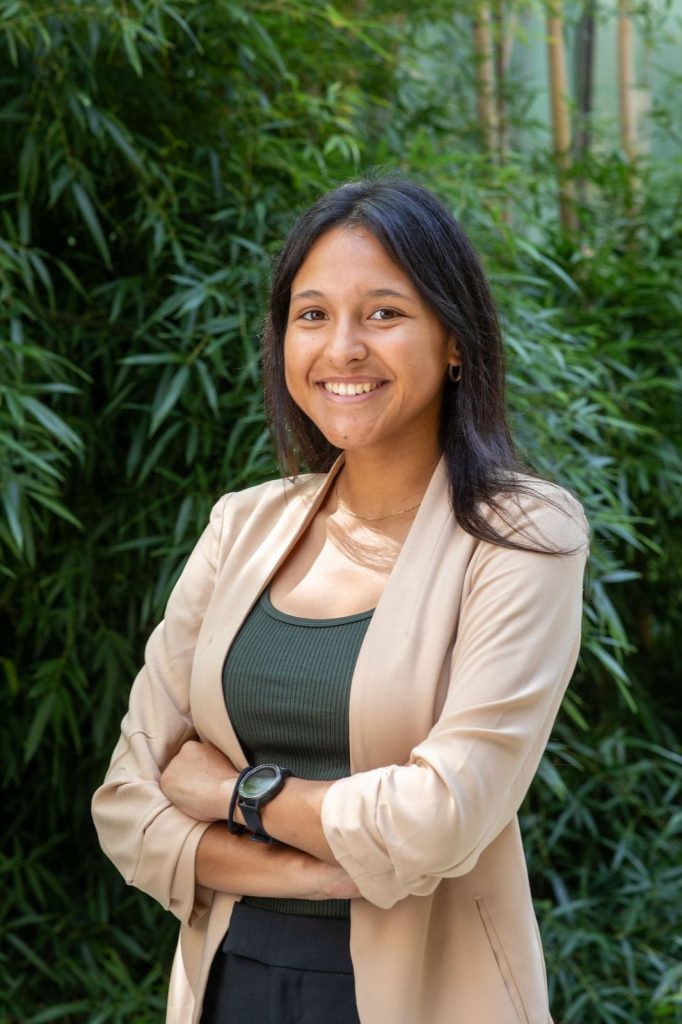 Catalina is a MIT Master's Mechanical Engineering student working on the mechanical design and product strategy of innovative diagnostic devices. In 2022, she earned her B.S at MIT in Mechanical Engineering focusing in Product Design with a minor in Environment and Sustainability. Catalina has previous work experience at Apple, Microsoft, and Tesla. Her interests lie in consumer products, MedTech, sports tech, and engineering outreach. She's also an ultramarathon runner, a proud Colombian, and a Real Madrid and Manchester United fan.
Danny Delaney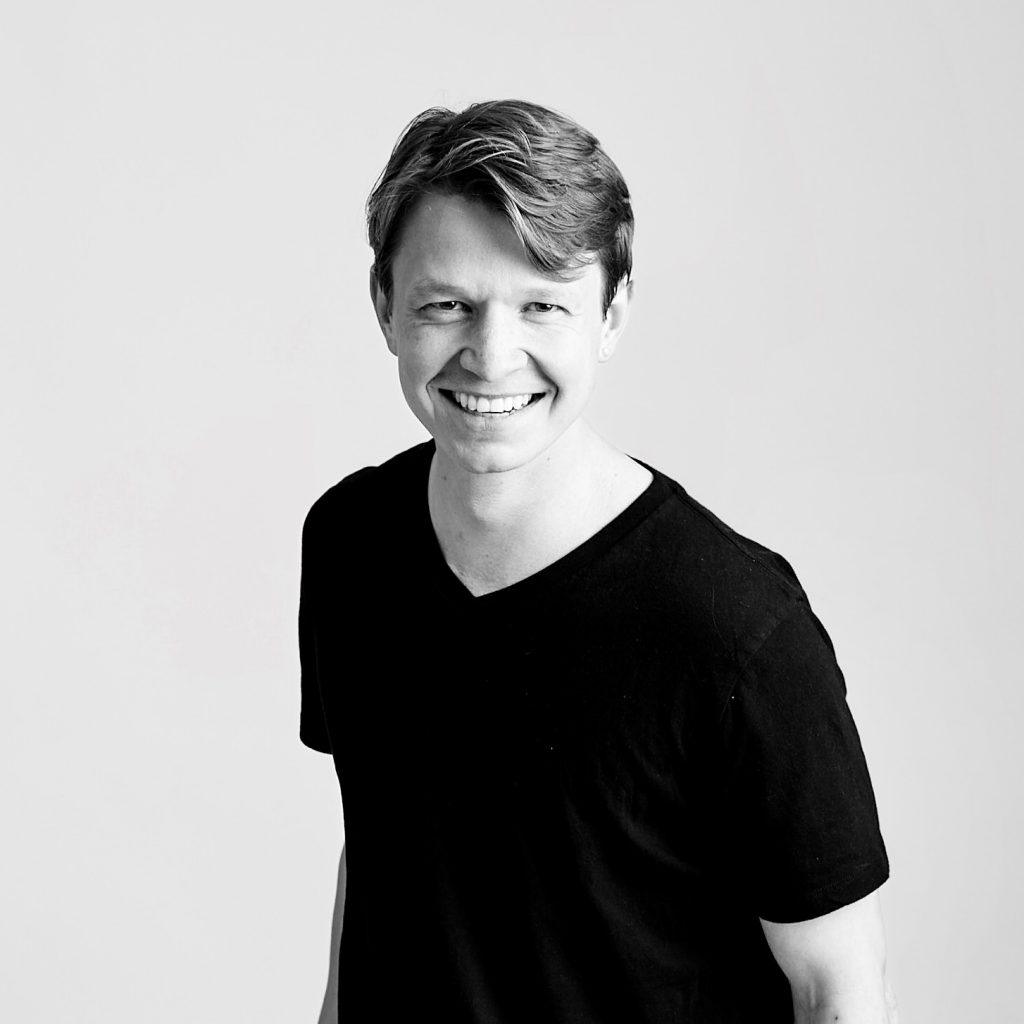 Danny is a first-year MBA student at Harvard Business School. Before HBS Danny led product at startups in fintech (Caribou) building a digital lending marketplace, supply-chain and e-commerce (Optoro) supporting their e-commerce team, and govtech (Deloitte Digital) designing mobile and web applications for federal agencies. Outside of work Danny is passionate about government – he was elected to two terms as a Neighborhood Commissioner in Washington, DC, and advised the Biden 2020 campaign on developing rural broadband initiatives. You can find him cycling, cooking for friends, hosting game nights, playing music, and trying to catch up on podcasts.
Elana Golub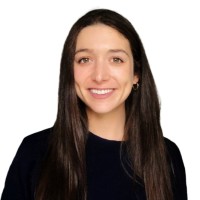 Elana is a first-year MBA Candidate at MIT Sloan. Before DRF, she worked as a startup operator in NYC-based FinTech companies, most recently leading Operations at 3i Members (seed-stage), a private investment platform and membership network. Prior, she joined retail brokerage Public.com (Series D), building out the company's Partnerships business. Elana graduated from Northwestern University in 2018 with a BA in Economics and a BS in Journalism. In her free time, you can find her running on the Charles River Esplanade or hunting down the best local sushi spot.
Jules Grelot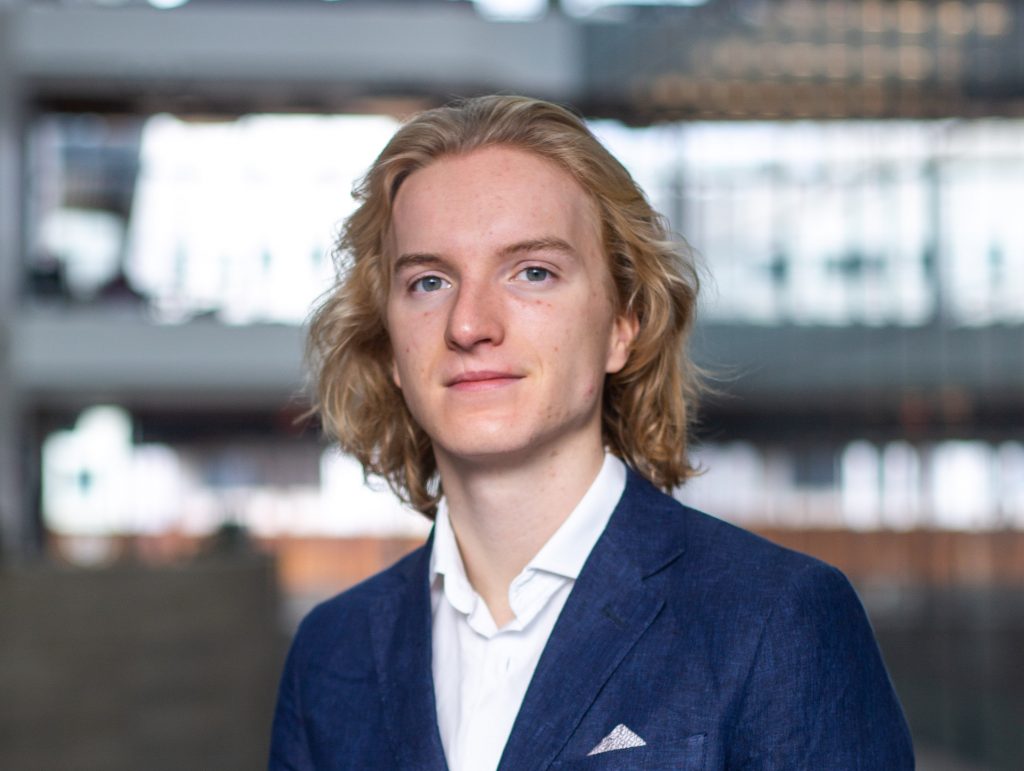 Jules is a junior at Northeastern University studying Behavioural Neuroscience and International Business with a concentration in social innovation and entrepreneurship. Prior to DRF, he built a double sided sustainable clothing marketplace, and worked as an intern Investment Analyst at Glasswing Ventures. Jules is currently a Research Assistant at the Global Resilience Institute tackling the effects of climate change in the Caribbean – he is also currently working on a new exciting soon to be startup! He spends his free time with family, friends and loves to meet new people to acquire a new lens to see the world through. Jules is always open to a tennis game (although he's not the best), and finding new buddies to watch live music and ski with.
Linda He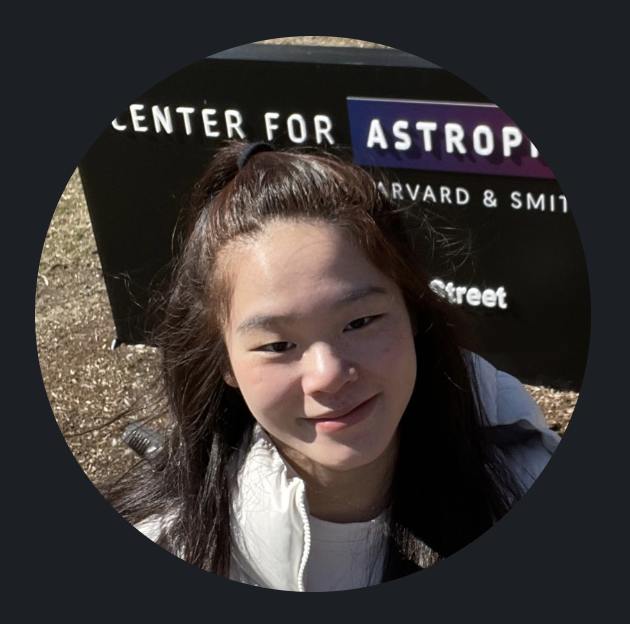 Linda is a freshman at Harvard interested in computer science, physics, mathematics, and economics. Prior to joining DRF, she interned at various startups, built random passion projects, and conducted research in physics and math at MIT and Stony Brook University. At Harvard, she's part of Harvard Undergraduate Capital Partners and is a member of the Varsity Fencing Team. She is very interested in deeptech, fintech, and enterprise SaaS.
Marc Rizk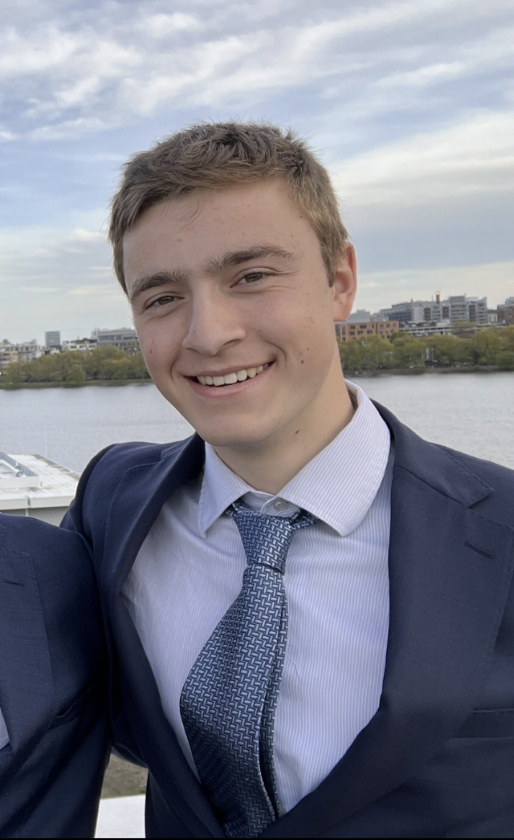 Marc is a junior at MIT majoring in Aerospace Engineering and Finance. Prior to joining Dorm Room Fund, he worked at the MIT Space Propulsion Lab on their STEP-1 project, Vertical Aerospace and Mach Industries, Sequoia's maiden investment in the Aerospace and Defense space. He is particularly keen to explore opportunities in the hard tech space. A student-athlete, Marc is currently captain of MIT's lightweight rowing team.
Matan Roet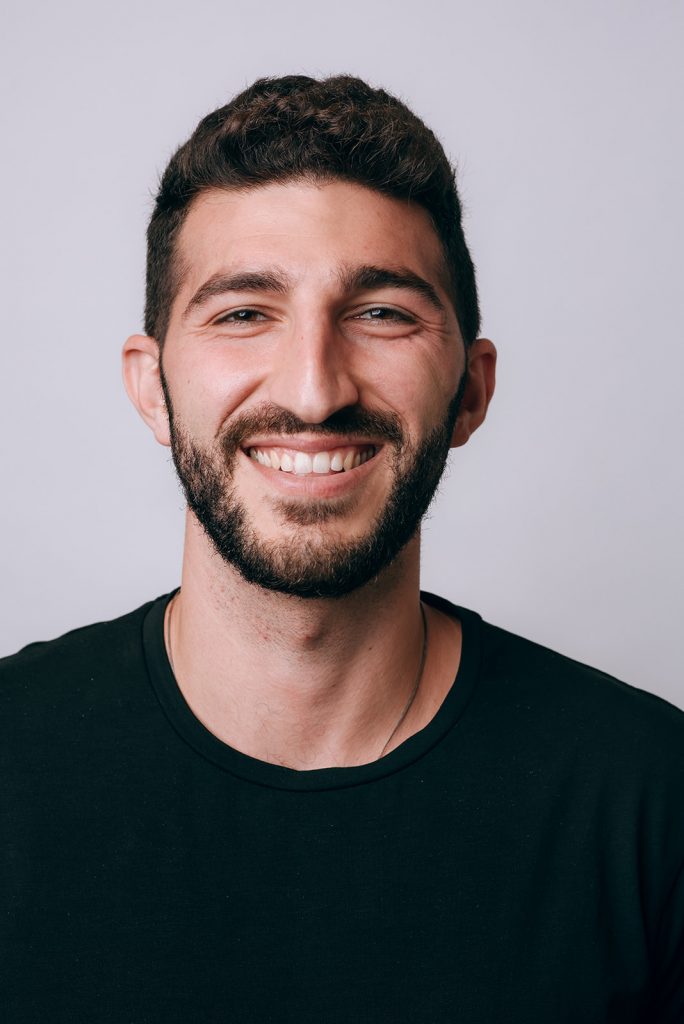 Matan is a seasoned technologist with a journey marked by impactful achievements. His career in tech began in Israel's elite Special Forces unit, where he thrived under pressure as a PM in charge of both development and operations of hi tech military intelligence systems. He then pursued a dual degree in Computer Science and Statistics at Tel Aviv University specializing in Machine Learning (graduated Magna Cum Laude), and earned recognition for his award-winning, ML research project around predicting survival chances of cancer patients. After that he went on to work at Google and Microsoft, where he was a Software Engineer leading pivotal projects. Currently Matan is an MBA+MS student at Harvard Business School.
Moritz Pail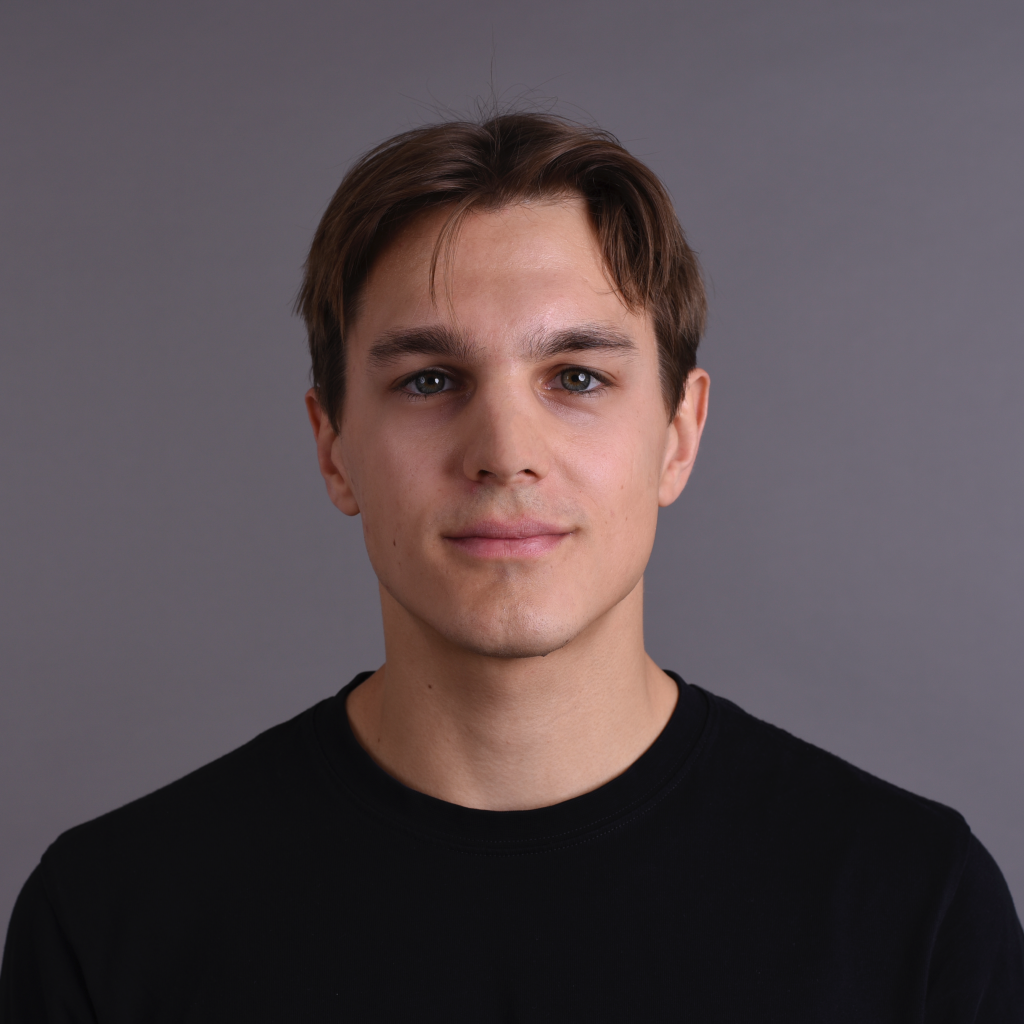 Moritz is a Computer Science and Statistics student at Harvard College. Prior to joining Dorm Room Fund, he co-founded a FinTech venture and was on the Varsity Swimming & Diving Team at Harvard. He also interned in Data Science, ML, and Software Engineering roles at multiple start-ups. Further, he is currently pursuing a concurrent Master's degree in Computer Science with a focus in ML/AI. Moritz is originally from Vienna, Austria, and enjoys staying active through running.
Remy Gordon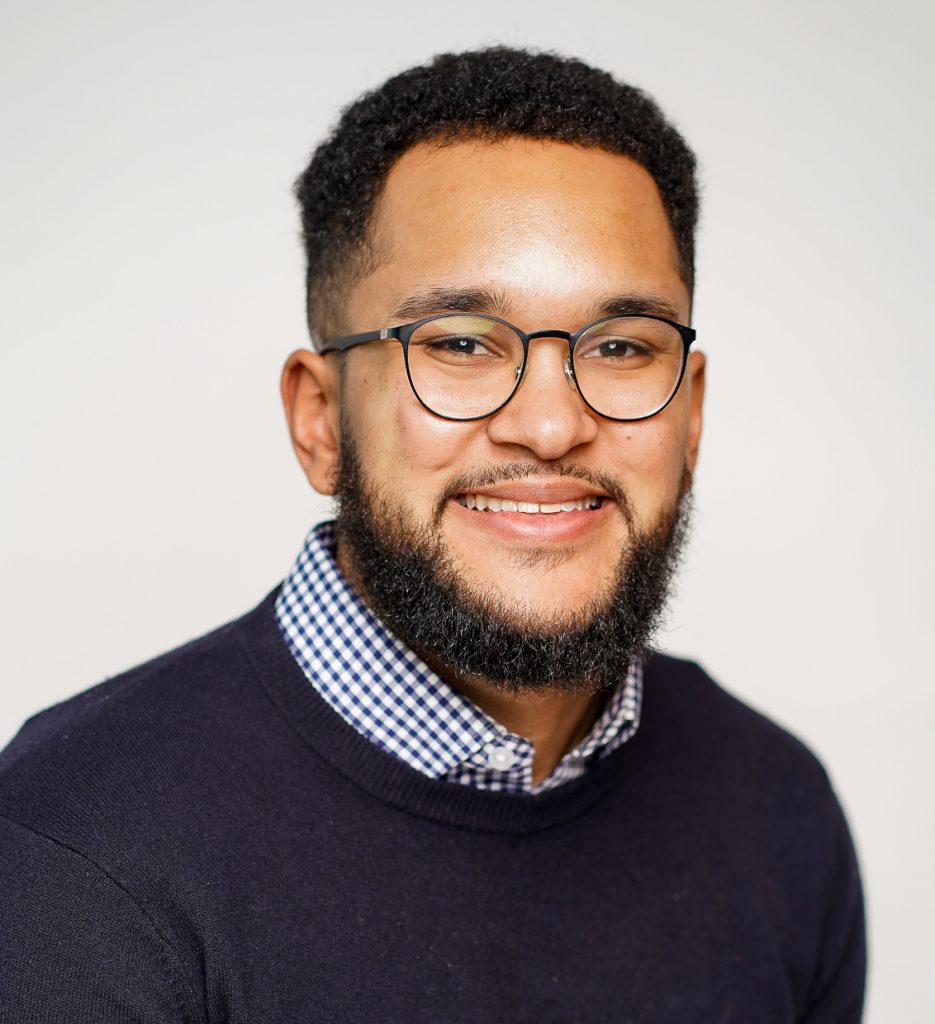 Remy is a first-year MBA student at Harvard. Before grad school, he led Operations for the Racial Equity at Work Certification Program at Management Leadership for Tomorrow, a nonprofit focused on Diversity, Equity, and Inclusion efforts. He developed and launched the Hispanic equity-focused program before managing process improvement and data insights for the team. In undergrad, Remy studied Science, Technology, and Society at Stanford University, focusing on how technological development has changed how companies collaborate and innovate. Remy hails from the Kansas City area (Kansas side, for those that know the difference) and enjoys playing basketball, shooting pool, and watching his Kansas City Chiefs win Super Bowls.
Secil Altintas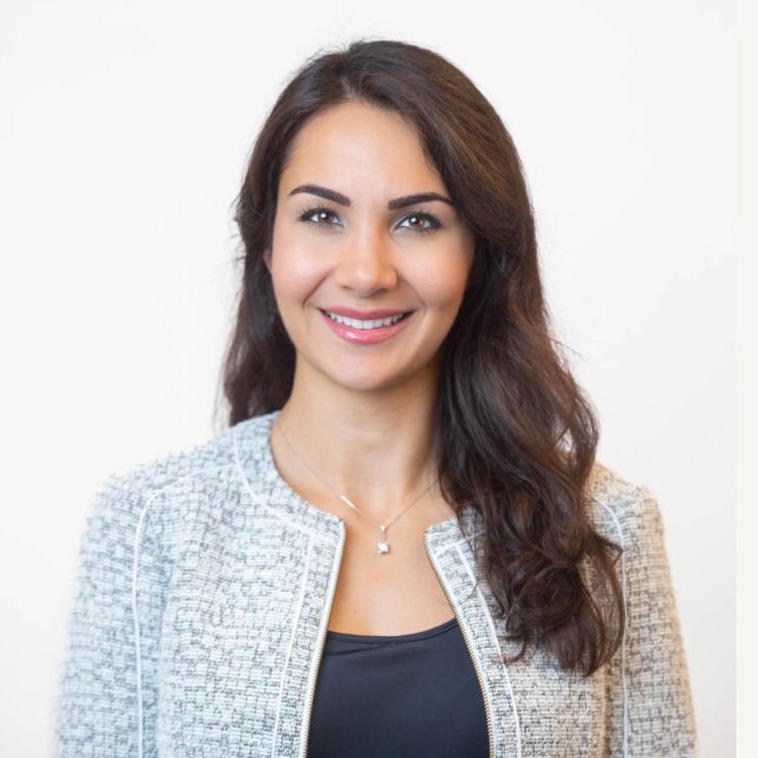 Secil is a second year MBA student at Harvard Business School. Previously, Secil was an investor at Axa Venture Partners (AVP), a $1.5B AUM tech fund, and primarily focuses on opportunities in artificial intelligence within enterprise and healthcare technologies. Prior to that, she was a senior product manager at Darwin AI, an AI platform that optimizes and explains deep neural networks, and a management consultant at McKinsey & Company focused on growth opportunities and digital transformation. Secil is a lifelong learner and is passionate about working closely with founders to help them achieve and expand their goals. Secil has a knack for simplifying complex technical information, making it comprehensible for diverse audiences. She graduated from Harvard University with a major in Economics. In her free time, Secil enjoys discovering new restaurants and sailing.