In private email groups and small social circles, underrepresented investors share their stories. It often starts with a lack of representation that deems them lucky if they spot the right startup. The stories show that they face far more hardship raising money than their white counterparts, and ultimately, many decide to pass on investing.
These people represent the 3% Black and 3% Latinx in venture capital communities — a fraction compared to the 80% of investment partners who identify as white.
That's why we brought back the Blueprint Investor Track.
Eight members of the 2020 Blueprint participants joined Dorm Room Fund as partners this year. Two of them, former track participants Jarrod Barnes and Chris Quaidoo, lead the track.
The investor series empowers Black, Latinx, and Native American students to find the "blueprint" they need to identify a strong venture. Students receive a curriculum, mentorship and access to the best investors in the business.
The cohort is made up of 57% male and 43% female, with 19 schools represented. Of the participants, 47% identify as Black, 43% as Latinx, and 10% as more than one race. The majority, 70%, hail from graduate programs, followed by 30% from undergraduate communities.
Let's welcome the second cohort of the Blueprint Investor Track!
Chinasa T. Okolo is a Computer Science Ph.D. student at Cornell researching the applications, implications, and perceptions of AI-enabled technologies deployed throughout the Global South, with a focus on healthcare. Chinasa holds a Bachelor's degree in Computer Science from Pomona College and has previously interned at Microsoft Research where she developed domain-specific computational models for bacterial quorum sensing. She is currently interning at Apple, developing responsible AI techniques for health sensing algorithms. Chinasa is deeply passionate about the African VC and startup ecosystem, and has worked as a startup advisor and angel, investing in a dozen tech-enabled startups across industries ranging from fintech to deeptech. Fun fact: I read 53 books last year!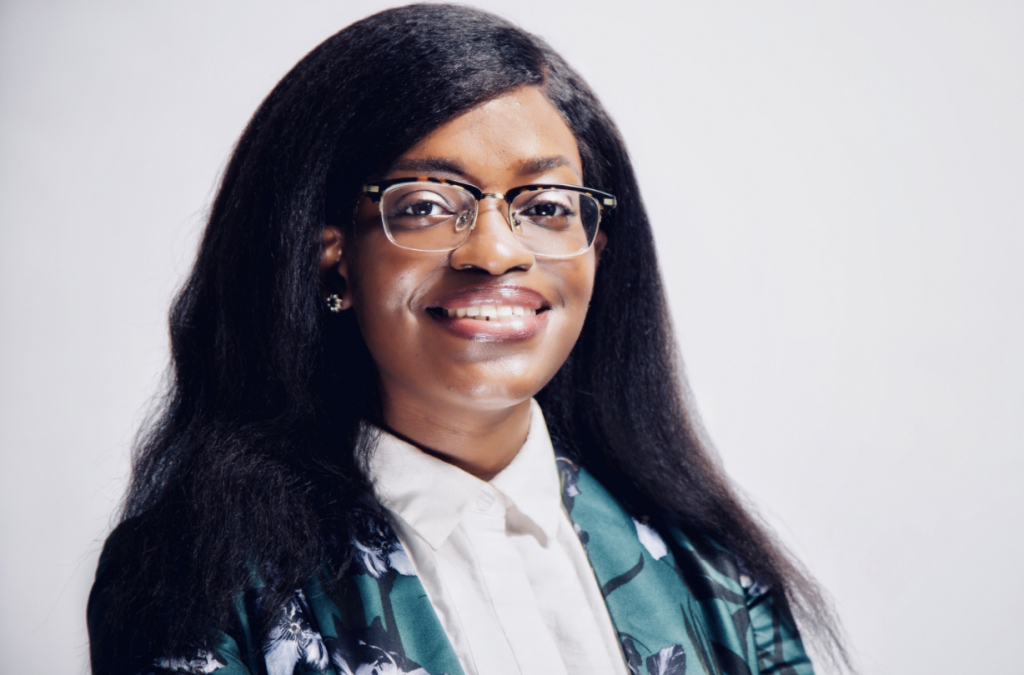 Carolina is a Northern Virginia-born and raised, Boston-marinated incoming MBA at Northwestern's Kellogg School of Management. She grew up in a lively Latinx household, leading her 4 younger siblings in a range of activities from backyard hikes to afterschool cake bake offs. Carolina's career has always been tech-forward from its start in IT consulting, to its more recent chapters in product management at various tech companies. Her passion is helping mission-driven companies scale their technologies to support sustained growth. Carolina plans to pursue Venture full-time after completing her MBA with the goal of making the ecosystem more inclusive of underrepresented investors and entrepreneurs. Fun fact: I'm a yoga instructor.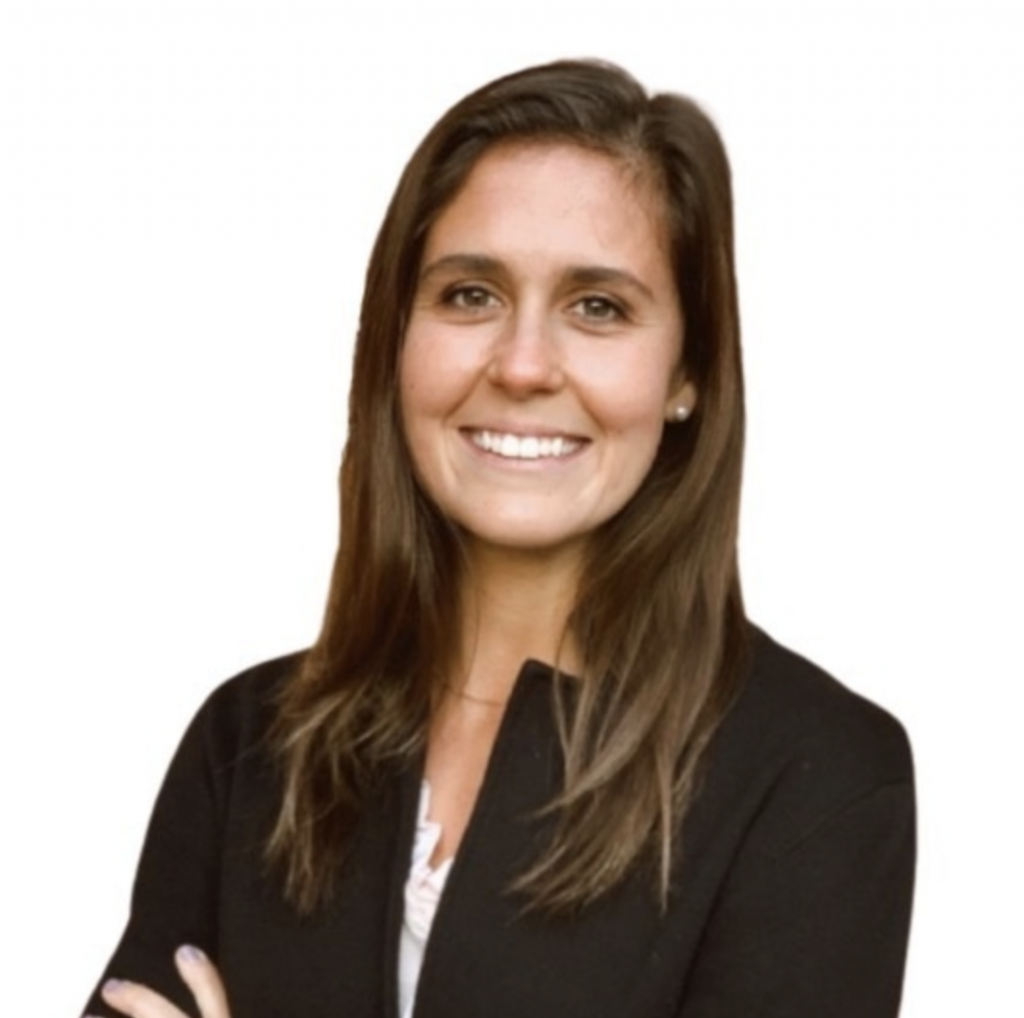 Rising junior at the University of Wisconsin – Madison studying Finance & Mathematics. AJ is the founder & CEO of The Grass Barbers LLC, a lawn and landscaping company based in Wisconsin. He is currently a Global Markets Summer Analyst on the Cross Asset Sales pod at Goldman Sachs in New York. His areas of interest in tech & VC include FinTech & BioTech, SaaS, and hopes to pursue a path in VC to turn ideas into impactful companies and products.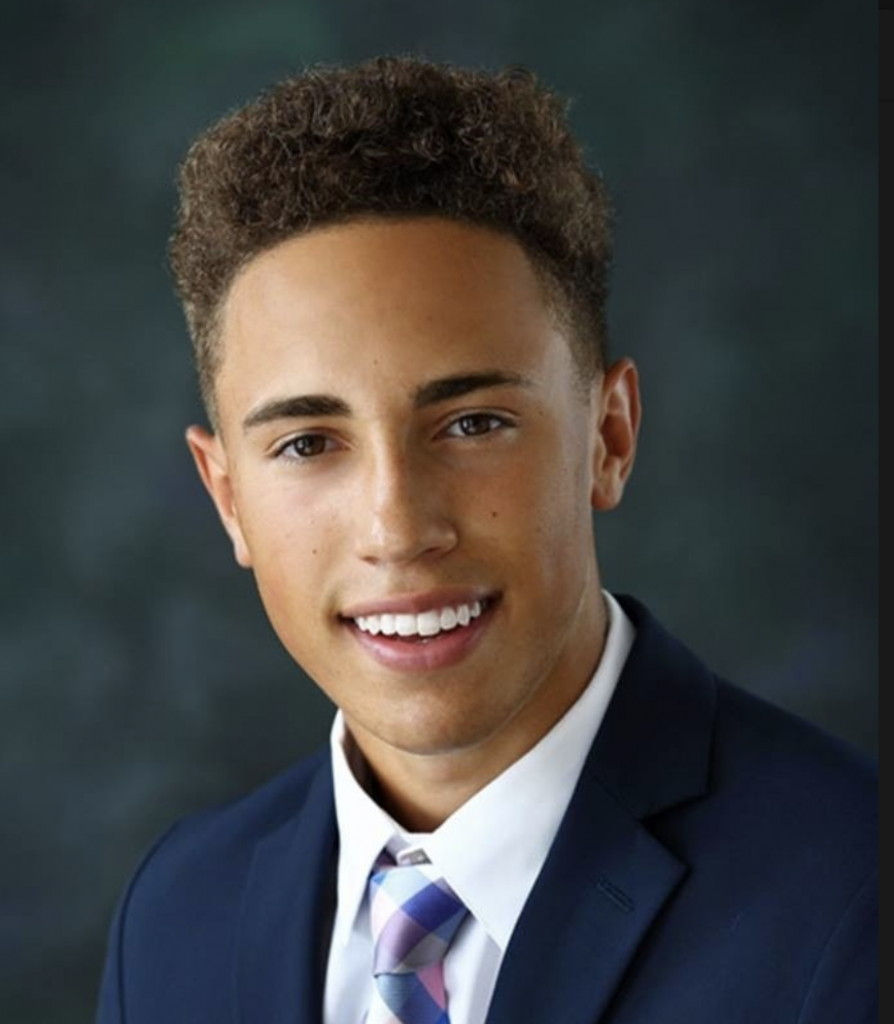 I was born in Buenos Aires and grew up in Miami. Over the last several years, I ran the investment process for an angel investor collective (Miami Angels), syndicating over $4M in pre-seed and seed funding for 15 startups. I am currently in the middle of a venture fellowship with a seed stage venture fund (AlpacaVC), specifically working on building out an investment thesis around the next generation of non-fungible token projects. Starting in August, I'll be pursuing an MBA with a focus on entrepreneurship/venture capital at the Wharton School in Philadelphia. I'm still figuring out what my exact areas of interest are (maybe just early-stage, industry-agnostic!), but I'm really interested in crypto, insuretech, and fintech, and outside of work, I like to cook, play golf, and read. Fun fact: My dog, Manu, is named after Argentinean basketball legend Manu Ginobili. Any future pet of mine will be named Leo after Leo Messi!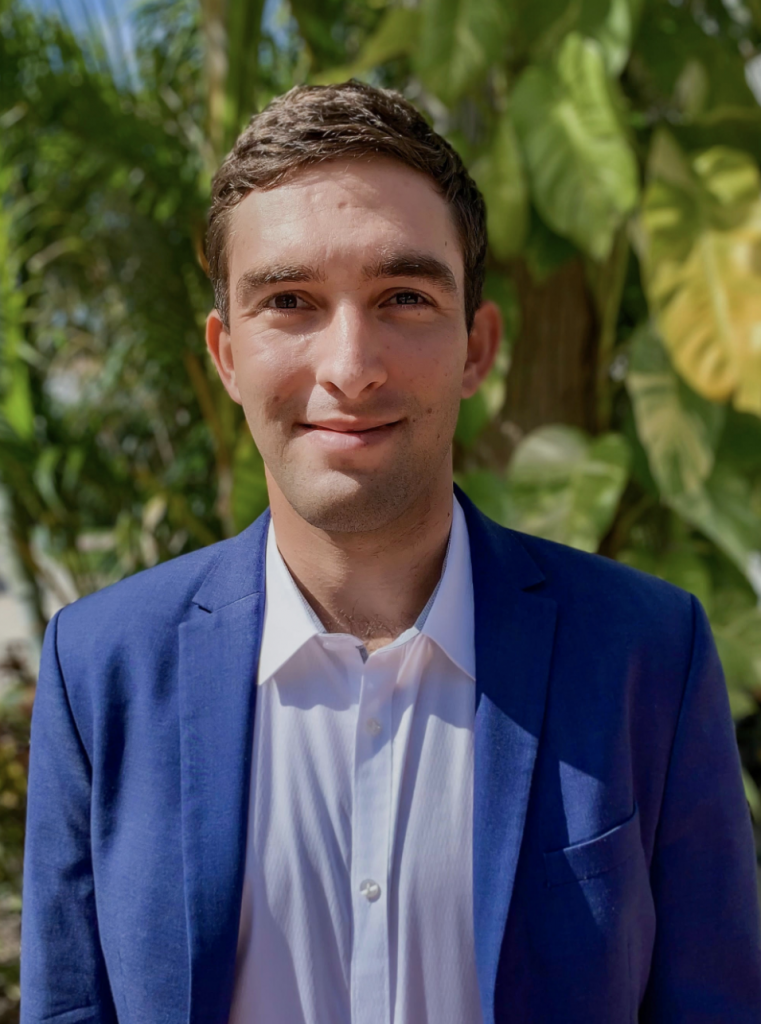 Having worked in tech for several years, I've worn many hats from tech consultant to now COO. I am passionate about improving the lives of those around me through social innovation — especially in the mental health, life sciences, and education spaces. In transitioning to VC, I intend to remove as many barriers-to-entry for my fellow social entrepreneurs. Many great ideas do not come to fruition due to a "lack of" — primarily, a lack of funding & resources; I hope to change that! Fun fact: I love to experiment with different cocktail recipes. A crowd favorite is my strawberry jalapeño margarita!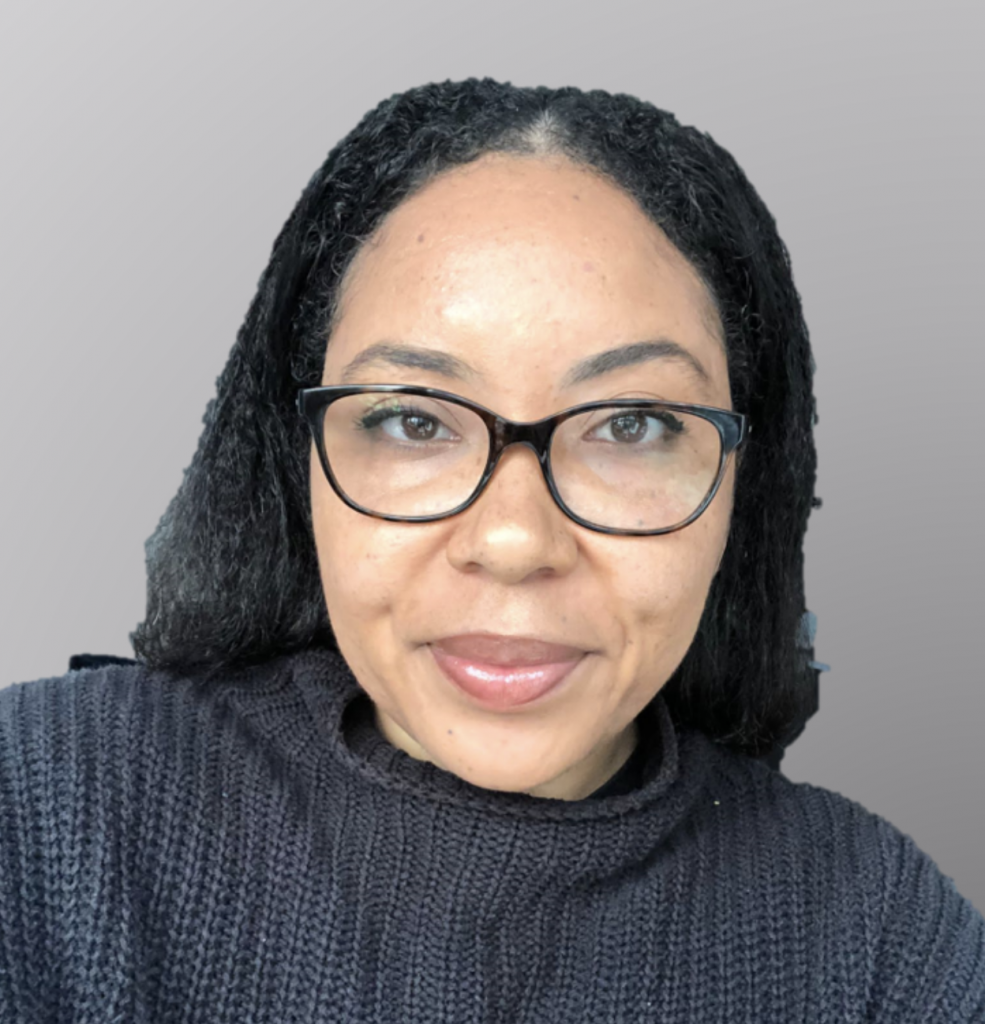 Chris is passionate about creating products that help people live happier lives. Chris is an MBA candidate at the University of Pennsylvania's Wharton School of Business, where he co-hosts the Wharton Tech Toks podcast and advises/funds startups at the Penn Wharton Innovation Fund. He was previously a product manager in FinTech, founded a hydrogen generator startup, and is currently a product management intern at Google Cloud. Chris is interested in consumer social (especially food related), FemTech, and SaaS. In his free time, he can be found making Instagram recipe videos and working on his FoodTech startup. Fun fact: I grew up in Maui, Hawaii.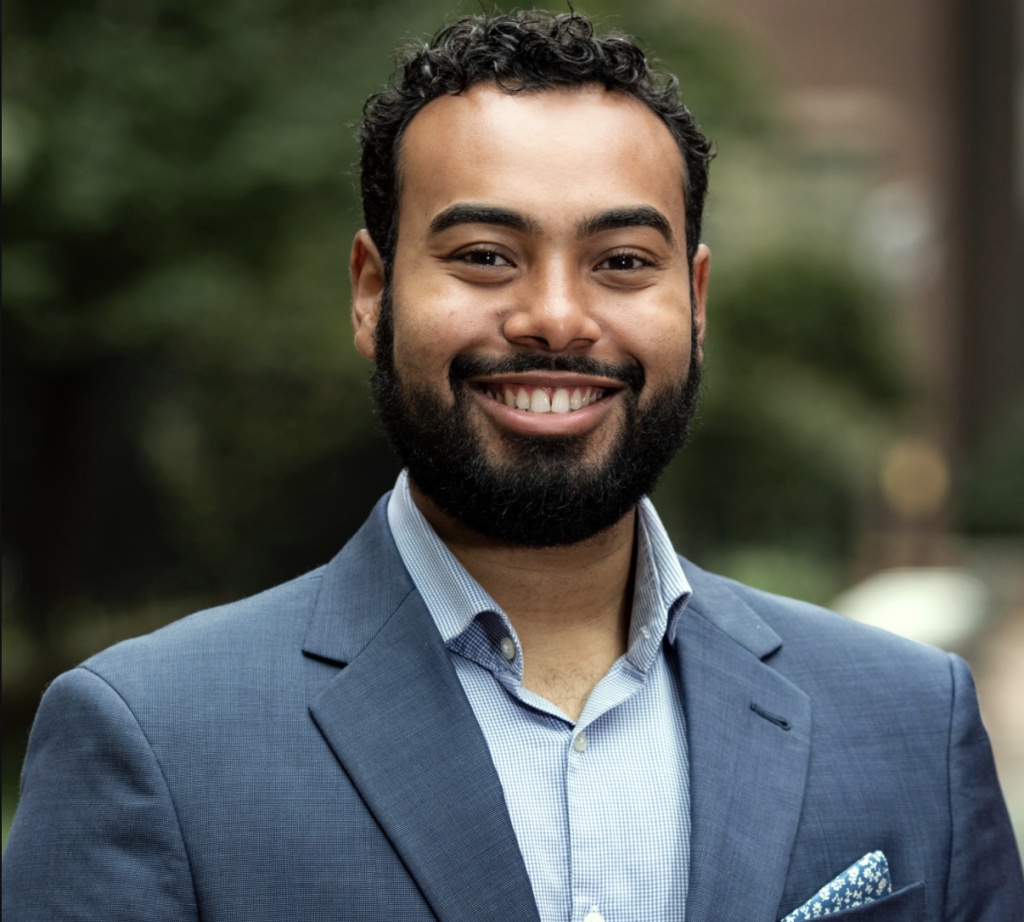 Sophia Lugo graduated from Harvard University magna cum laude with the highest honors in history and science, a minor in global health policy, and the Thomas T. Hoopes Prize for submitting one of her year's most outstanding theses. She holds a Master's in Global Affairs from the Schwarzman Scholars Program at Tsinghua University, where she wrote a master's thesis on the ontology of privacy as concerns biodata in the US and China.
Sophia has previously worked in the Health Ventures Incubator at BGI Genomics (Shenzhen, China), the Boston Consulting Group, and the Bill and Melinda Gates Foundation. Sophia is most passionate about transforming health systems and democratizing access to biotechnologies. Fun fact: I spent two years studying flies biologically and two studying lobsters sociologically.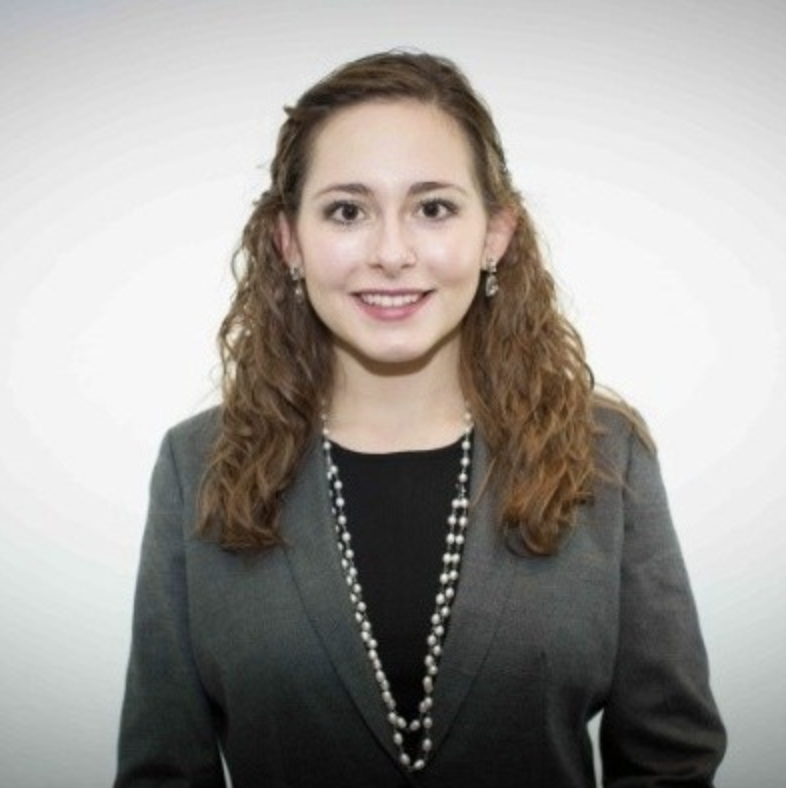 David was born and raised Lagos, Nigeria and came to the US for college. He is a computer science major at Georgia Tech with lots of technical experience in research and industry. He's interested in AI/ML, blockchain, biotech, and VC in Africa. David most previously worked as an Insights Analyst at Tech Square Ventures in Atlanta, Georgia. He is currently part of the 8VC fellowship program working at a stealth portfolio company in the BioIT space. Fun fact: I recently got into hiking. I went on a hike on an active volcano last weekend.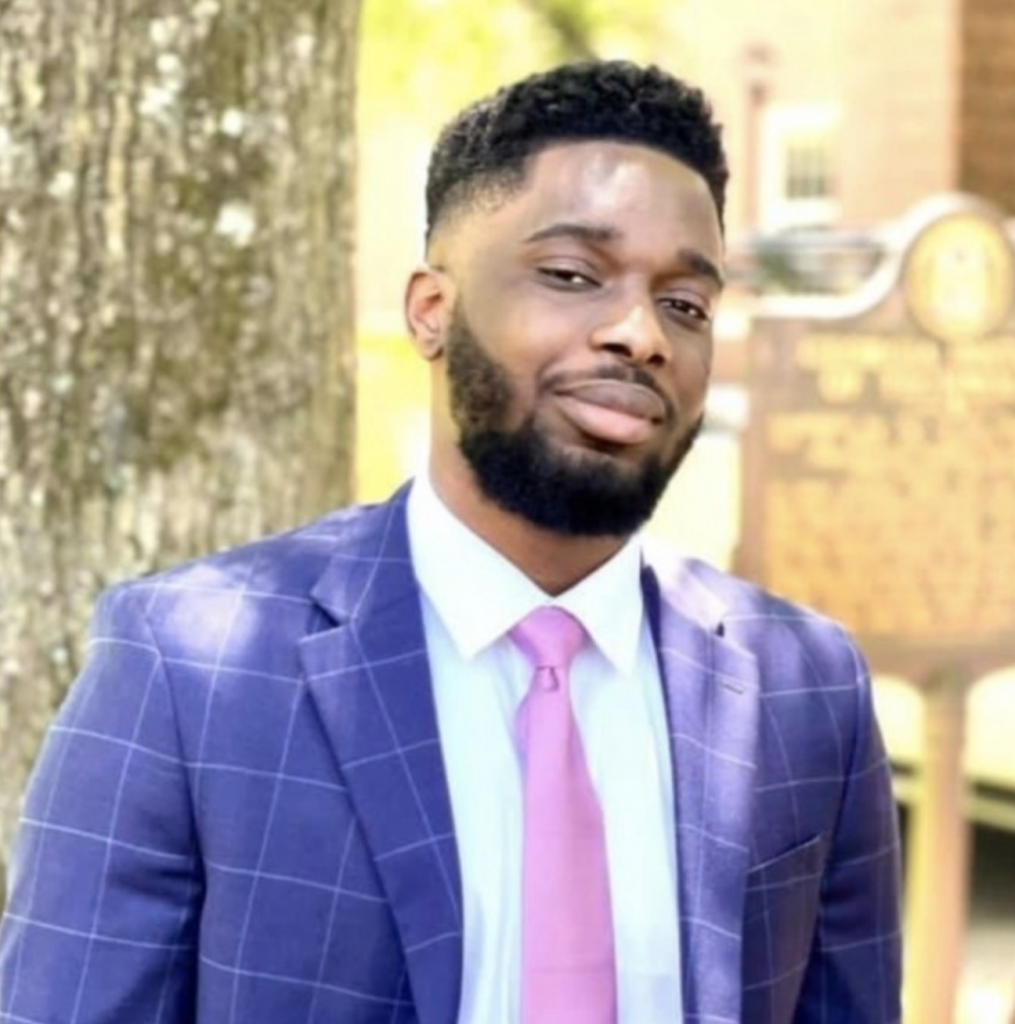 Ike is a current second-year MBA/MA candidate at the Wharton School and the Lauder Institute. Prior to Wharton, Ike graduated from Harvard College with a B.A. in Neurobiology, and a minor in Economics, and a language citation in Brazilian Portuguese.
Ike has worked for Harvard Business School as a case-writer, as well as a life-science researcher at the Taub Institute for Alzheimer's Disease. He is passionate about all things LatAm Tech & Healthcare. Fun fact: I'm an avid salsa dancer.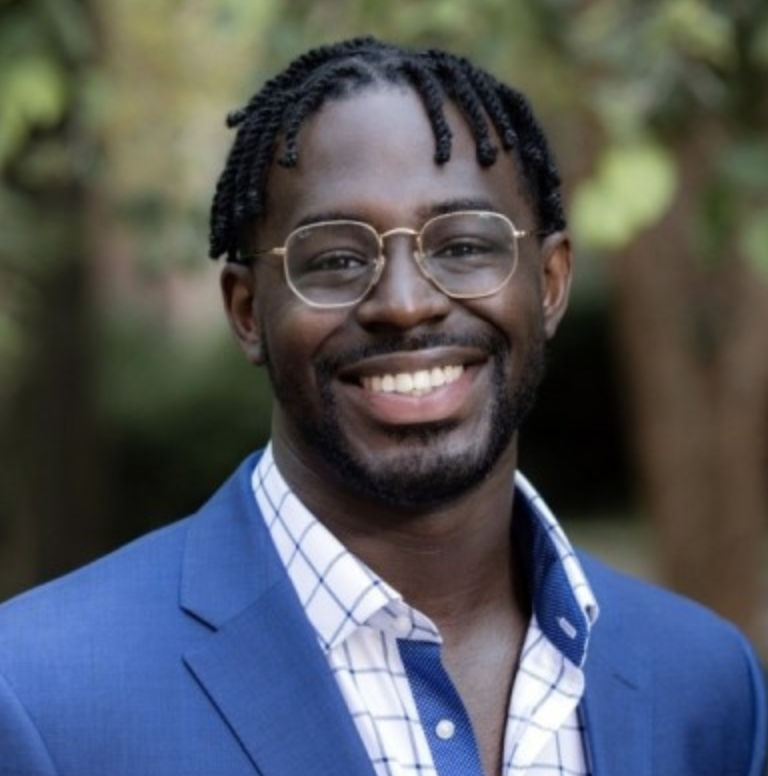 I was born in Mexico and raised in Miami, Fl. I graduated from Northwestern University with a double major in Industrial Engineering & Economics. I spent nearly 6Y working in payments @ Visa across a variety of roles, most recently based out of London, focusing on business development. I'm interested in the intersection of payments and B2C software and also looking to explore completely new verticals beyond fintech. Fun fact: I was an extremely average DJ at one point in my life!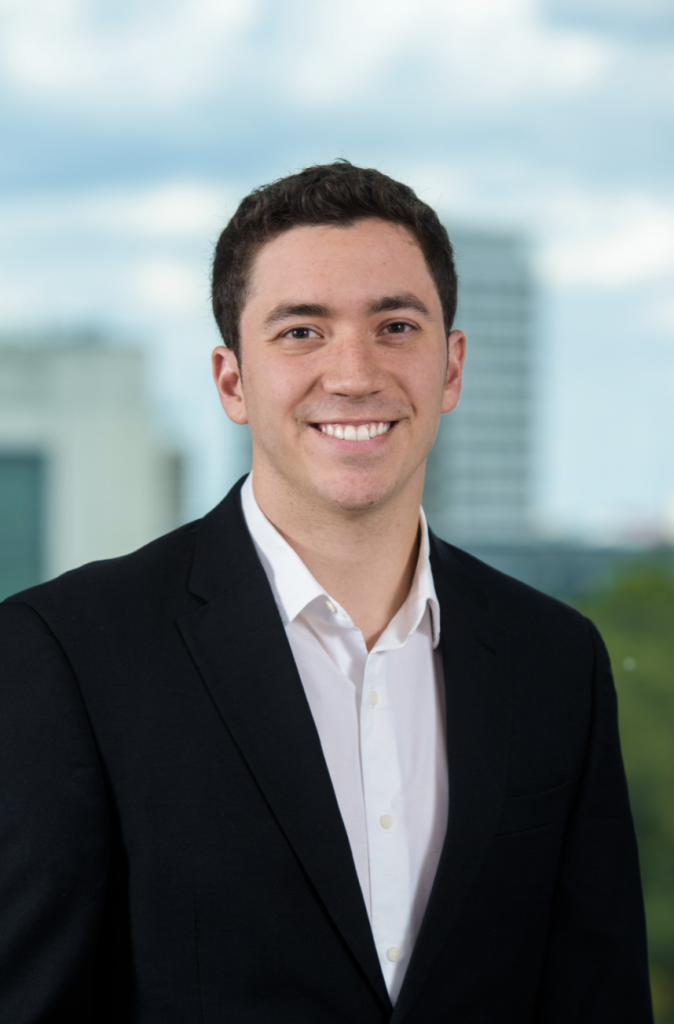 Jasmyn is an MBA candidate at the University of Pennsylvania's Wharton School of Business. Originally from upstate New York, Jasmyn attended Spelman College where she received her bachelor's degree in Economics. For the past four years, Jasmyn has been a management consultant at Deloitte, where she has worked with healthcare clients to design and implement digital tools to improve the quality and cost of care. Jasmyn is passionate about leveraging technology to eliminate disparities within historically marginalized communities. Her tech and VC interests include digital health, femtech, and edtech. Fun fact: I'm an avid cyclist. The most interesting place I've ever ridden a bike was in Bolivia, specifically Salar de Uyuni, the world's largest salt flat.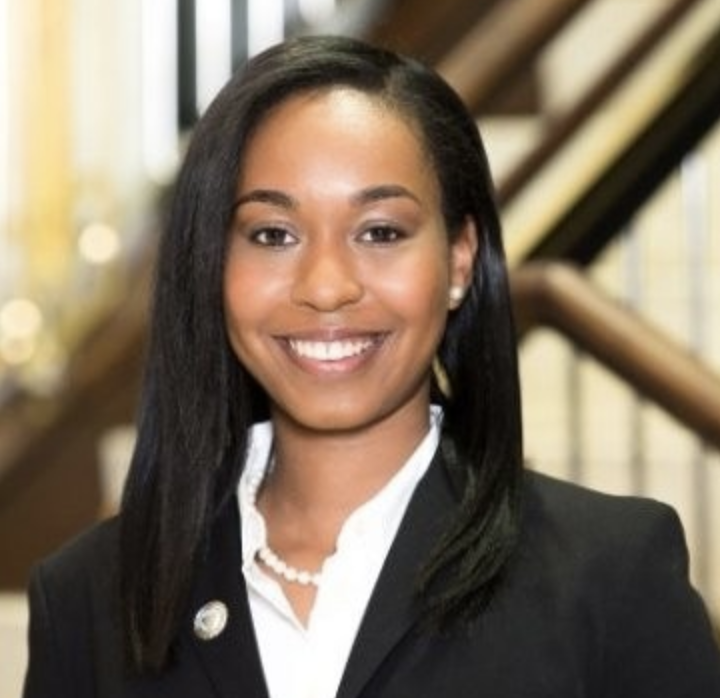 I graduated from The University of Arizona with degrees in Business Economics and East Asian Studies. I started my career at Goldman Sachs in a few different seats and my most recent role at the firm was working as an Equity Research Analyst in the Energy space. Currently, I am an AmeriCorps VISTA working toward bridging the digital divide for our public housing communities in Phoenix, Arizona. This fall, I will be pursuing my MBA at Cornell Johnson Graduate School of Management. I am passionate about EdTech and FinTech companies focused on enhancing the lives of underrepresented communities and am excited to learn about impactful venture capital opportunities in other spaces. Fun fact: My first job was at 15 years old as a sign twirler in Arizona … during the summer.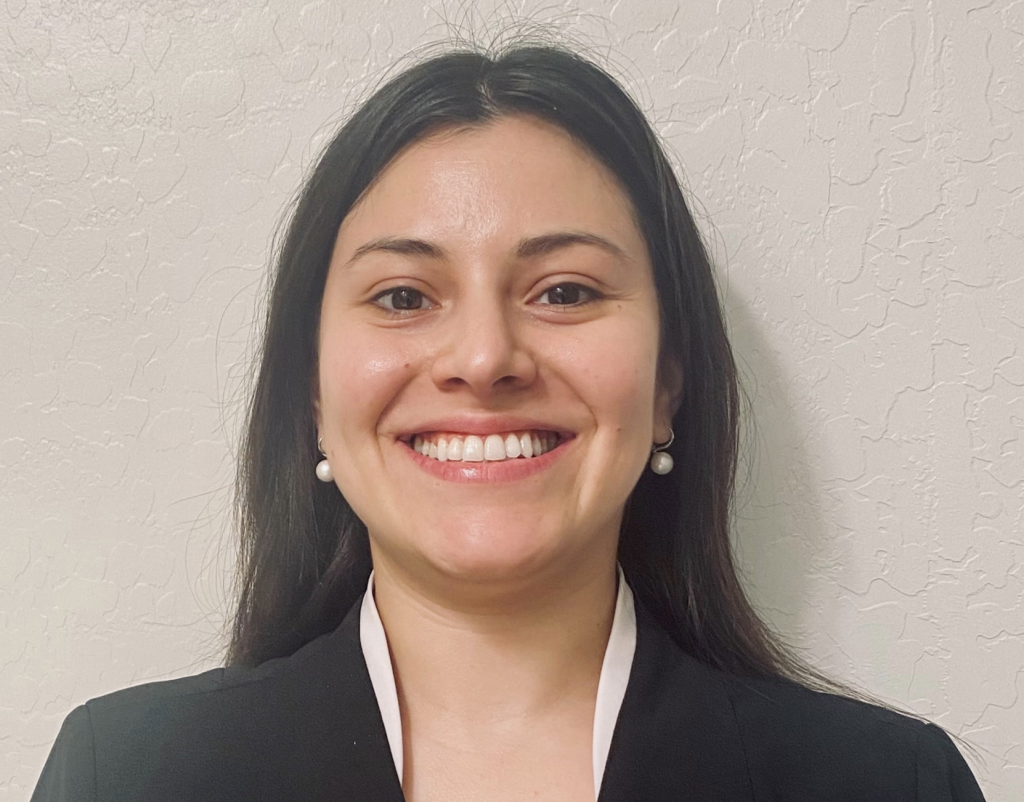 Mea-Lynn Wong is a certified financial planner and works as a financial consultant for Charles Schwab in Santa Monica, California. She manages roughly 300 client relationships with a combined market value of $900M. She received her bachelor's degree in Economics from UCLA in 2016 and will be attending Yale SOM this fall. Mea-Lynn also serves as an advisory board member and mentor at a non-profit called IMPACT where she helps unrepresented founders develop and launch small businesses. This drives her interest in extending access to capital to underserved communities. Fun fact: I won a talent show dancing to Shakira in 3rd grade.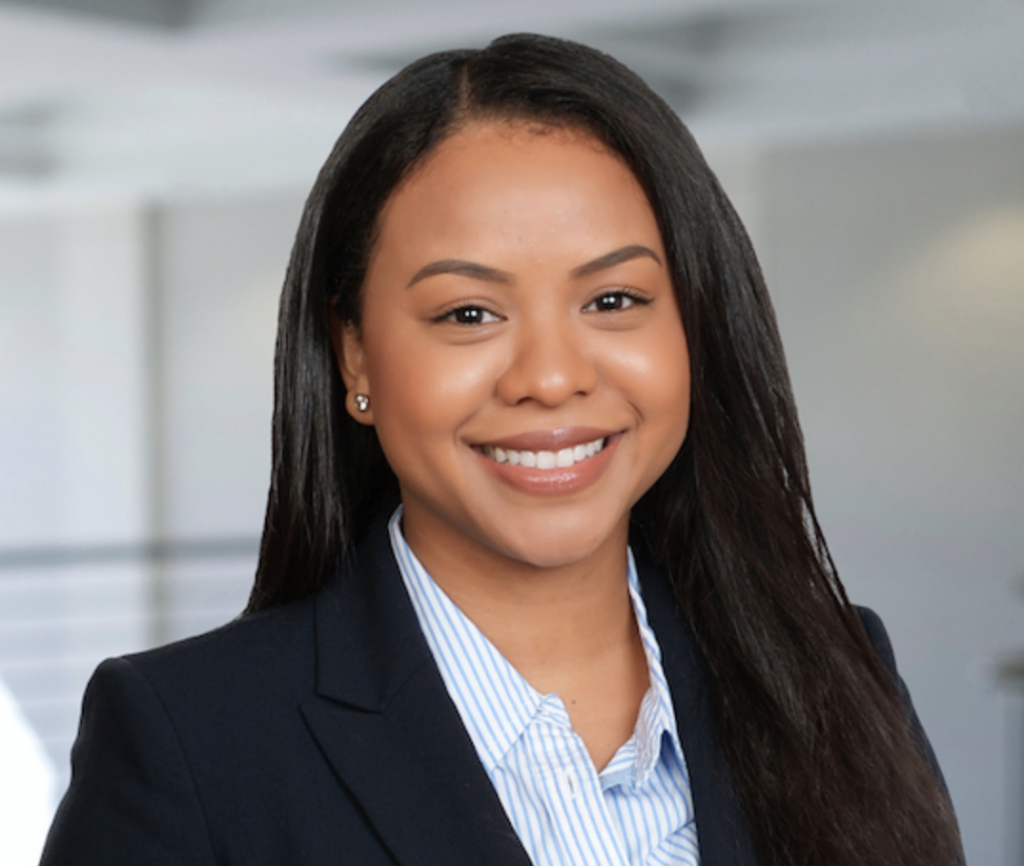 Alec is a rising second-year at the University of Miami pursuing dual B.B.A./M.S. degrees in Business Analytics and Economics. He has worked in DeFi helping found RNA Financial Solutions and NFTRumors. His interests expand beyond crypto into the intersection of finance, innovation, and social impact. Fun fact: I was a vegan high school quarterback in Texas.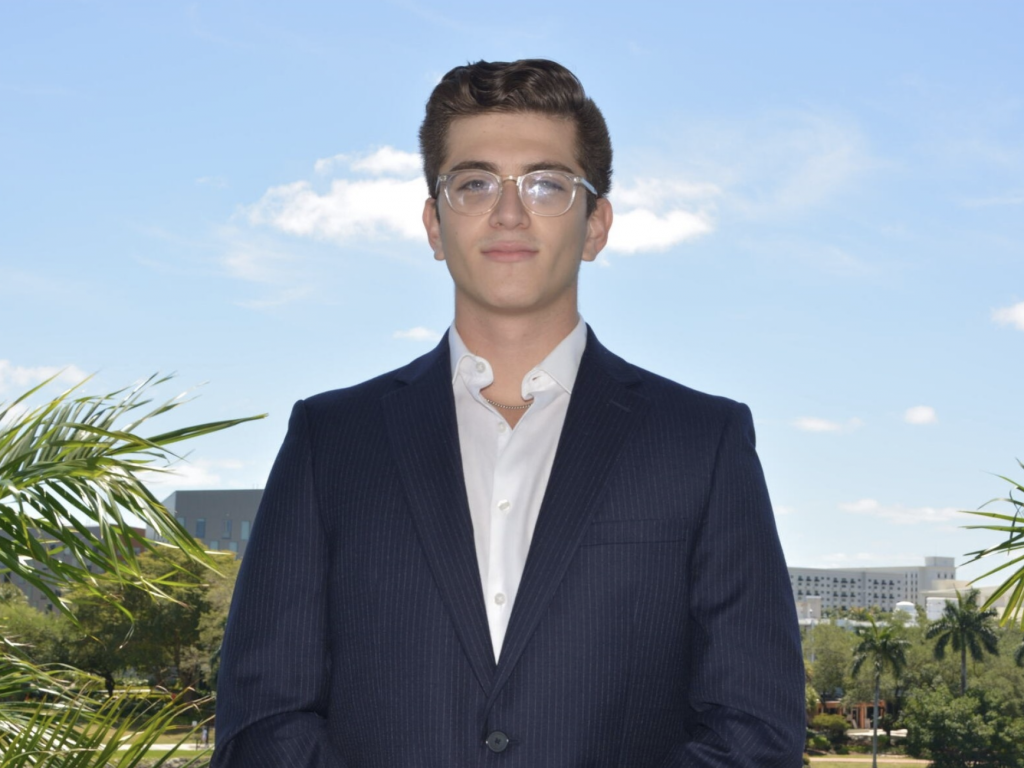 Zsika is an MBA candidate at Stanford Graduate School of Business. Originally from Grenada in the Caribbean, he is passionate about technology-enabled solutions to real-world challenges – particularly those related to health and sustainability. Prior to Stanford, Zsika worked as a Software Engineer and later Product Manager at Google where he helped build products like Google Cloud, YouTube, and Google Maps. Outside of Work, Zsika is an avid sports fan, having represented his country as a sprinter in the past, he now enjoys much slower morning jogs and watching sports in his free time. Fun fact: As a (junior) athlete in Grenada I ran against Usain Bolt a few times.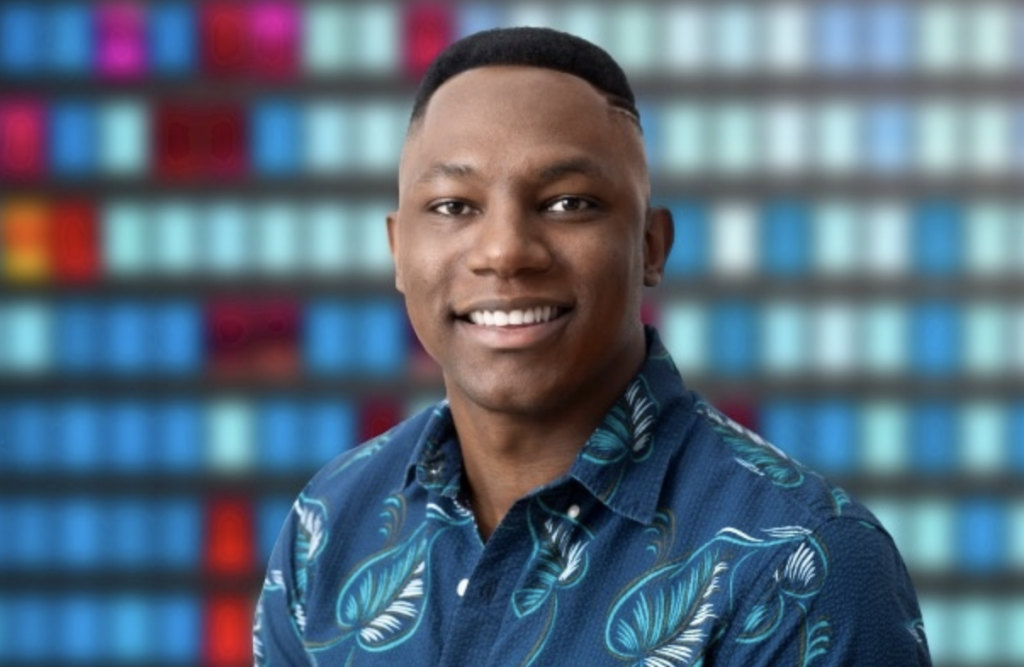 Juan is a fifth-year international student at Northeastern University, studying Business Administration with a double concentration in Marketing & Entrepreneurship. He fell in love with the startup world through his involvement in NEU's entrepreneurial ecosystem — having worked in leadership & marketing roles at the NU Entrepreneurs Club and the IDEA Venture Accelerator. Before that, he took his love of streetwear to work at Reebok in their Classics Team. Being born in Mexico & growing up in Italy, Juan is excited to bring his fresh perspective to tech & venture capital — aspiring to build more diverse & inclusive communities within. He most recently joined the global Growth Team at Mixpanel, and he is currently a Fellow at Ripple Ventures — exploring his VC interests in digital health, productivity, no-code, edtech, & the creator economy. For fun, Juan loves traveling to new places, taking (& painstakingly editing) cool photos, and chugging coffee. Fun fact: Here's two: 1) I'm trilingual (Spanish, English, Italian), and 2) I've traveled to 10+ countries so far (many more on the bucket list, a favorite was Greece)!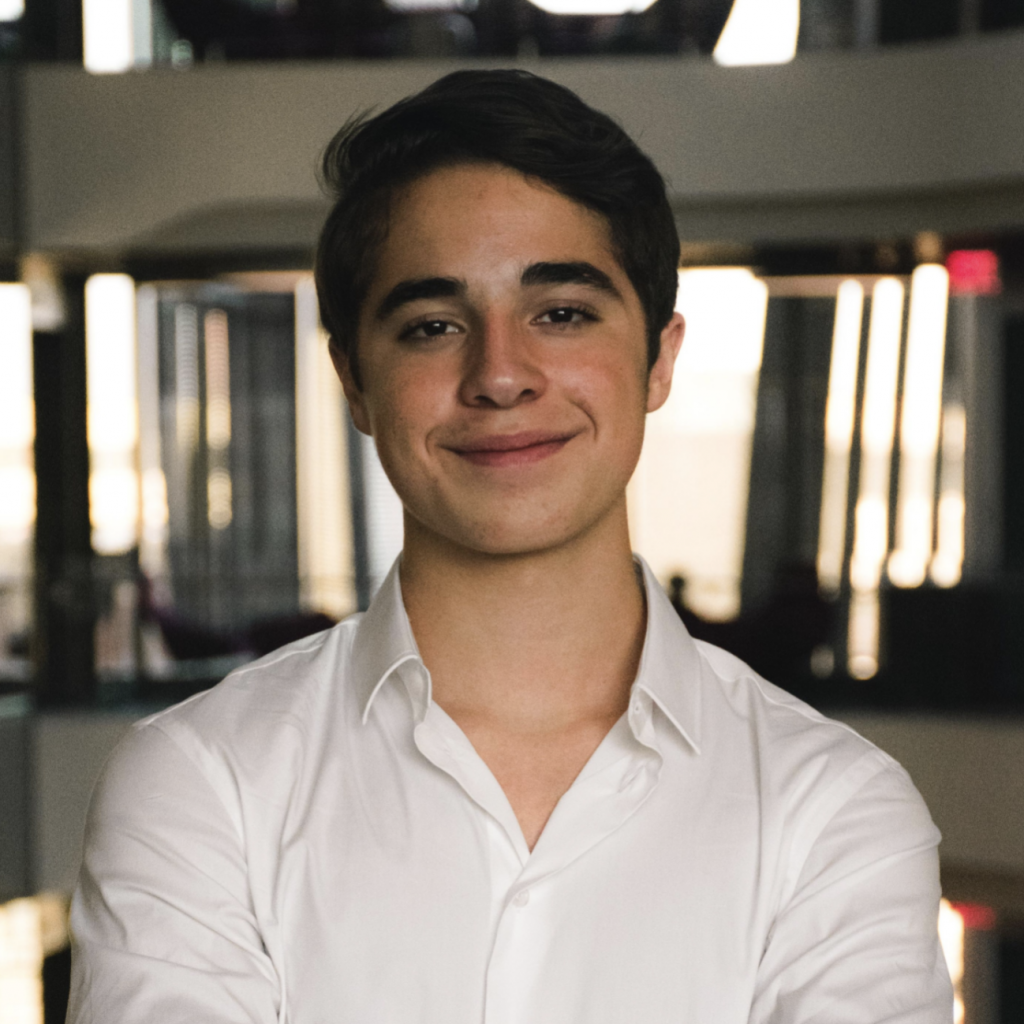 Tony is a Fulbright Scholar and Master's student in Biomedical Engineering at the University of Michigan, where he was awarded a full scholarship. Originally from Peru, he is passionate about healthcare technologies, especially medical devices and AI / ML, and is currently a Venture Capital Summer Associate at Flourish Ventures, supporting portfolio companies in talent management. His past includes founding a startup, advising first-time entrepreneurs, leading research projects, and advising tech companies. In his spare time, he enjoys playing chess, training HIIT at home, and traveling. I got five fun facts, you can choose whichever you want: 1) I wanted to become a pro swimmer until I got diagnosed with chlorine allergy. 2) I was chess champion three times in a row at school. 3) I used to dance salsa in Chinese clubs every single night until people started recognizing me. 4) I started one of the first healthcare hardware companies in my country. 5) I always used scholarships to pay for my education.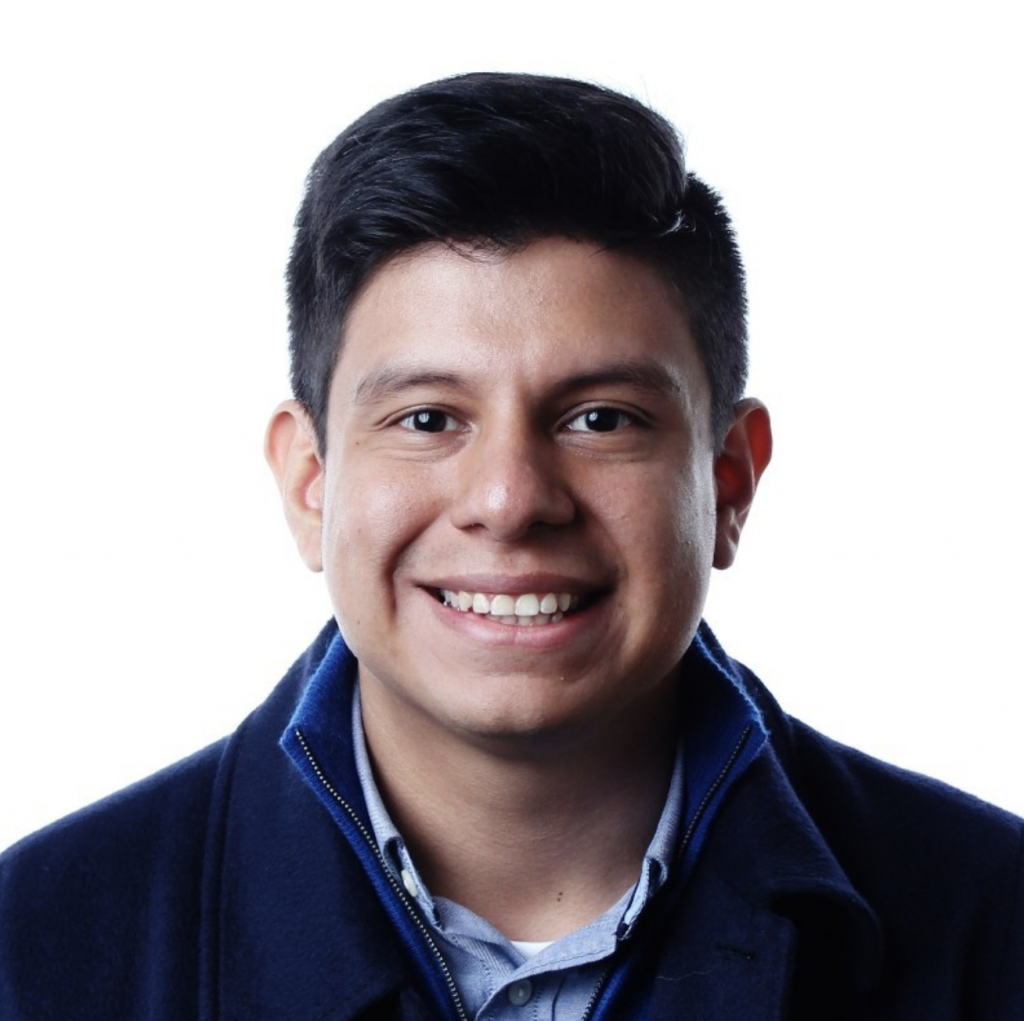 Edmi is interested in investing at the intersection of technology and people in emerging markets with huge talent but capital scarcity. Edmi is a former impact investor with M&A experience in telecom, media, fintech, and other digital technologies in Latin America and the US. She is currently an MBA candidate at the University of Virginia's Darden Business School. Outside of work, Edmi enjoys swimming, playing with her puppy, and traveling. Edmi is originally from Mexico City and currently lives in Washington DC. Fun fact: The worst Mexican (I can't handle spicy food).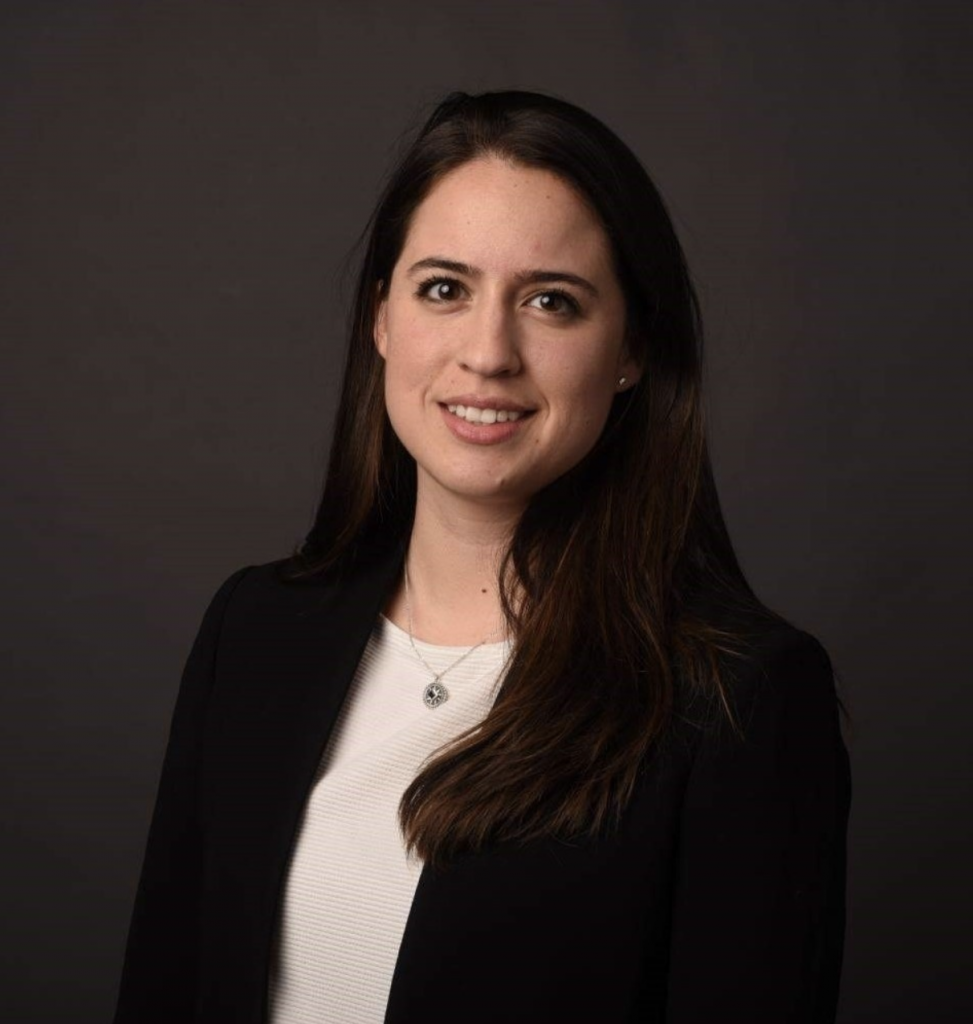 Originally from Cairo, Ramy Kerdany graduated from the University of Florida with a marketing degree and a drive to create impactful, lasting change. While at UF, Ramy co-founded a micro-influencer marketing startup, Brij, that paid college students to promote pictures of products on their Instagram accounts and get paid per-like. Brij served as a significant learning experience, as well as an introduction into the startup and VC world. Interest in venture capital grew from there, and he ended up working for an innovation lab after graduation. While mentoring and helping grow other startups, he realized that great ideas and great founders can come from anywhere in the world. The current VC climate focuses on select target schools and largely ignores great ideas from founders who may not fit the schools or demographics that VC's historically look for. While a founder at heart, Ramy intends to change the VC landscape through growing and finding fantastic startups! Fun Fact: he is trilingual and speaks French, Arabic, and English.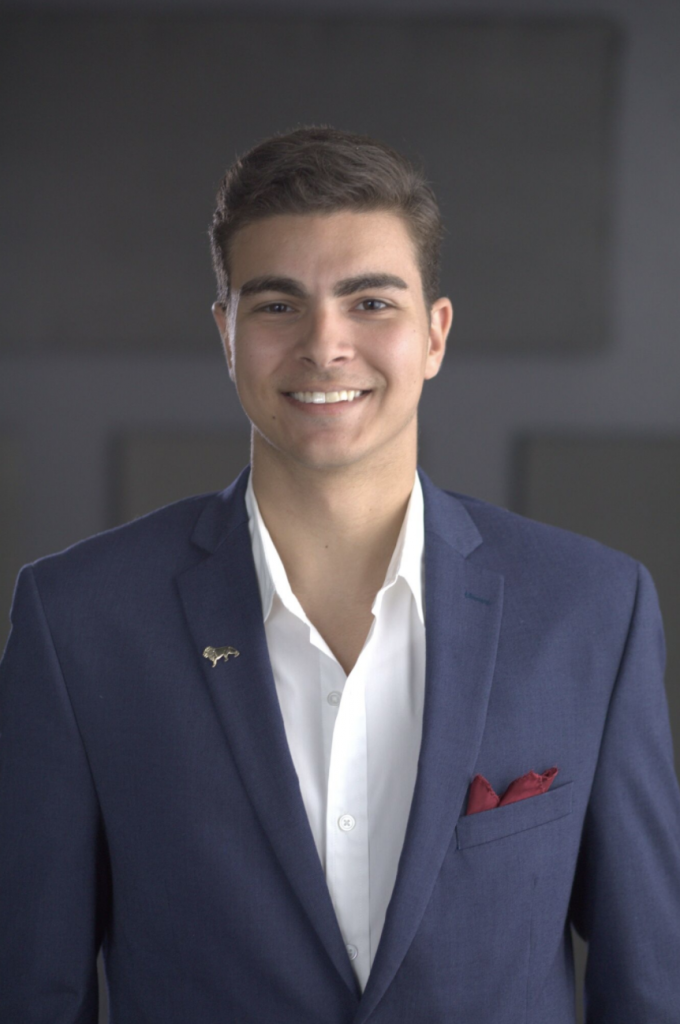 Leo Girlando is a rising senior at the Schreyer Honors College from Penn State University majoring in Finance and Chinese. He currently works at Fitted Laundry, a three-sided marketplace taking circular fashion to the next level, while interning at Bank of America's Global Emerging Markets Sales team. He's the Managing Partner at Happy Valley Capital, Penn State's startup and VC hub, and the Co-founder of VENTURE Fieldnotes and the Undergraduate Venture Summit. Leo has developed a passion for entrepreneurship and financial markets, particularly in developing nations, and enjoys DJing, playing ball sports, and paddling in his free time. Fun fact: I'm Italian but I was born in Venezuela, lived in China, reside in Panama, and study/work in the U.S.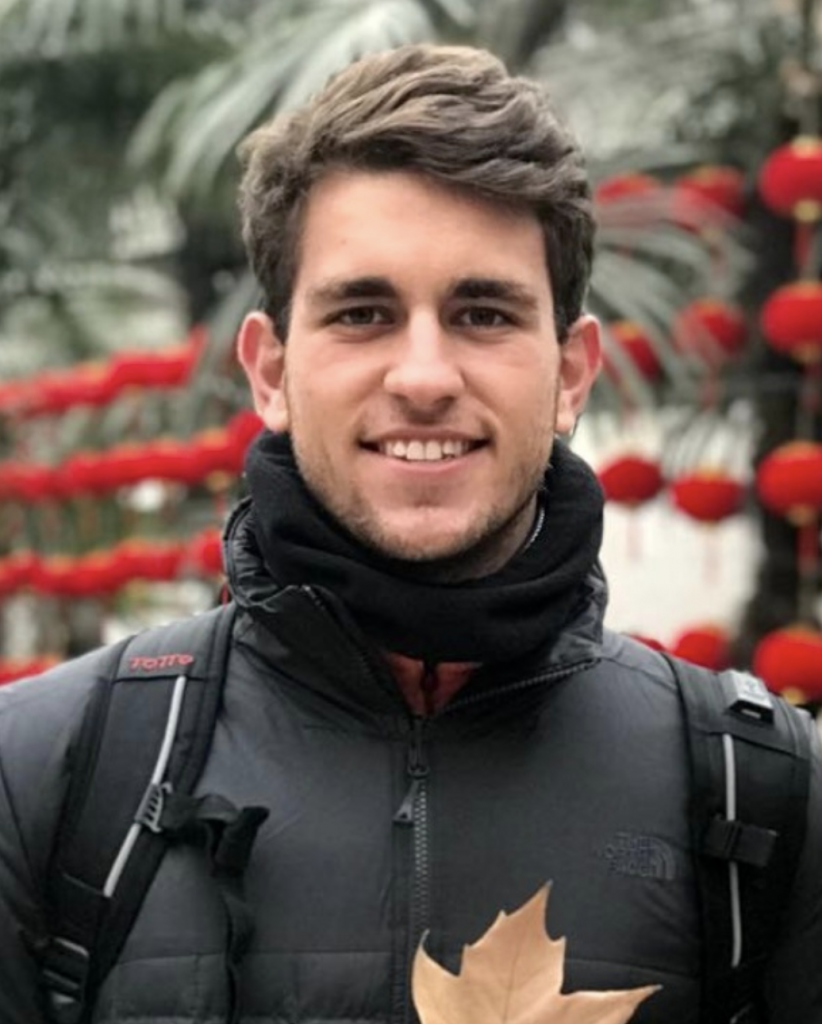 Christina is an incoming MBA student at MIT Sloan, where she will be focusing her studies on entrepreneurship and innovation. Committed to minimizing the racial and economic inequities that exist in our country, Christina began her career as a Teach for America corps member in the South Bronx, and has since taught, coached, and led in NYC schools for almost a decade. She also worked at an EdTech startup, where she supported K-12 schools across the country and internationally in implementing an award-winning literacy app. Christina is passionate about changing the status quo and fueling innovation in our education system with technology. She holds a bachelor's from Duke University and a master's from Relay Graduate School of Education. Fun fact: Christina is working towards hiking and photographing all of the U.S. National Parks, most recently completing a road trip with her younger sister to visit Utah's Mighty Five.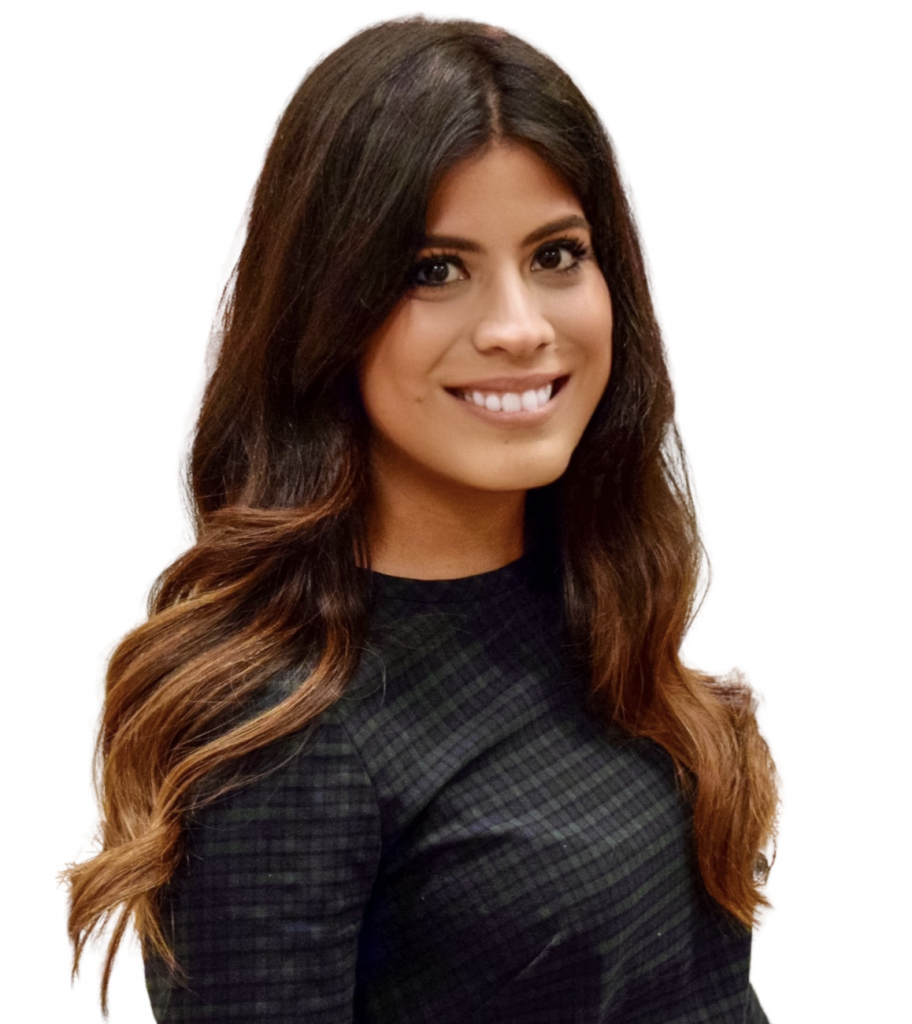 Hello everyone! My name is Tevin Singei and I study Political Economy and Financial Engineering at Princeton University. I am originally from Migori, Kenya.
After graduating high school, I took two years of a break before joining college. During this period, besides pursuing work experience in consulting, banking, and non-profit work, I discovered and explored my interests in food and culture – I spent a few weeks in Chalbi Desert over December and that was an intriguing experience. In my free time, I typically go hiking while listening to either jazz or country music, which I guess explains my friends' sentiments that I have a bad taste in music. Anyway, what I lack in artistic taste I make up for in culinary gourmet. Fun fact: My grandfather likes to introduce himself as an endangered species being one of the few unassimilated Suba, which I am too.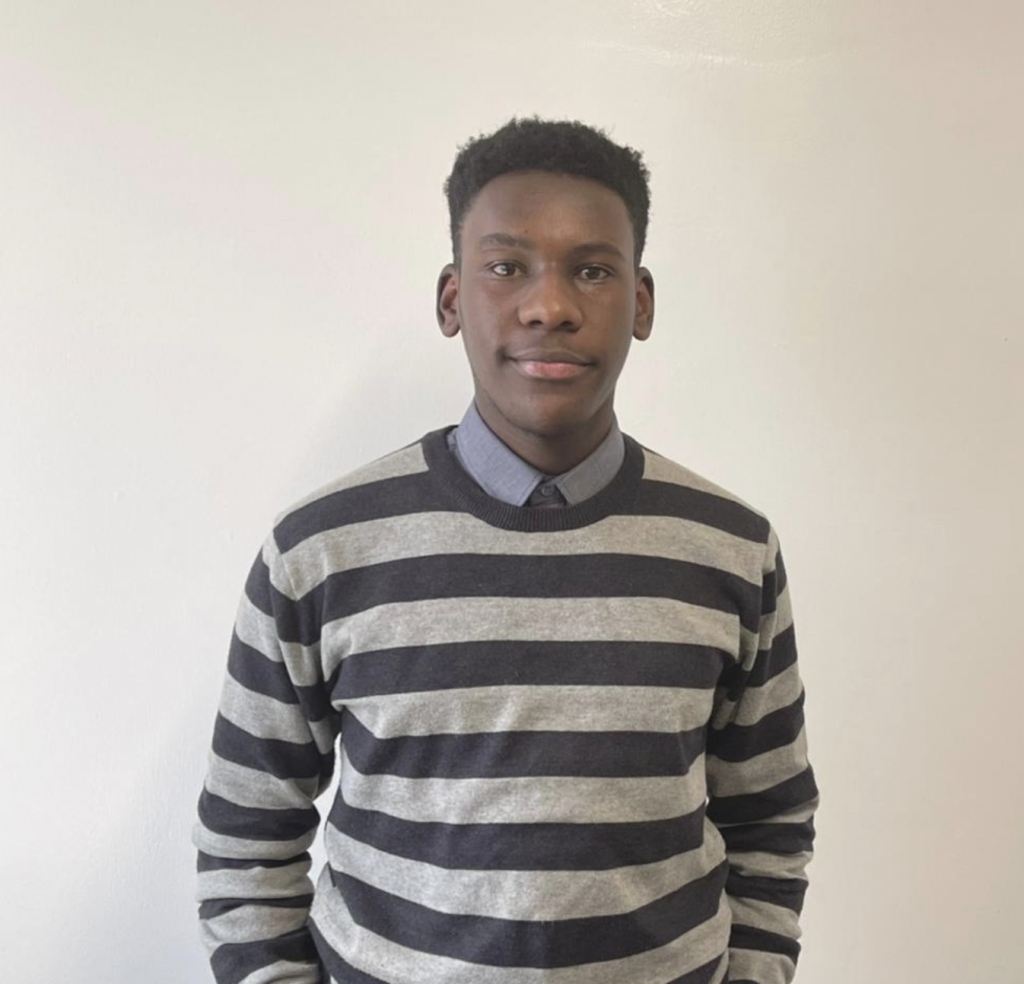 Zachary "Zach" Thompson, from the Bronx in New York, is currently an MBA candidate at The Wharton School, with a concentration in finance, real estate and strategic management. Prior to business school, Zach worked at UBS and Barclays in New York, where he was a Vice President in the healthcare municipal finance group. Zach received a B.S. in Finance from Hampton University.
Favorite cities are Cannes and Monaco in France. Hobbies include spin (indoor cycling), sports (football), cereal, and watch collecting.
Fun fact: I put a hole in my esophagus on my first day of college football practice.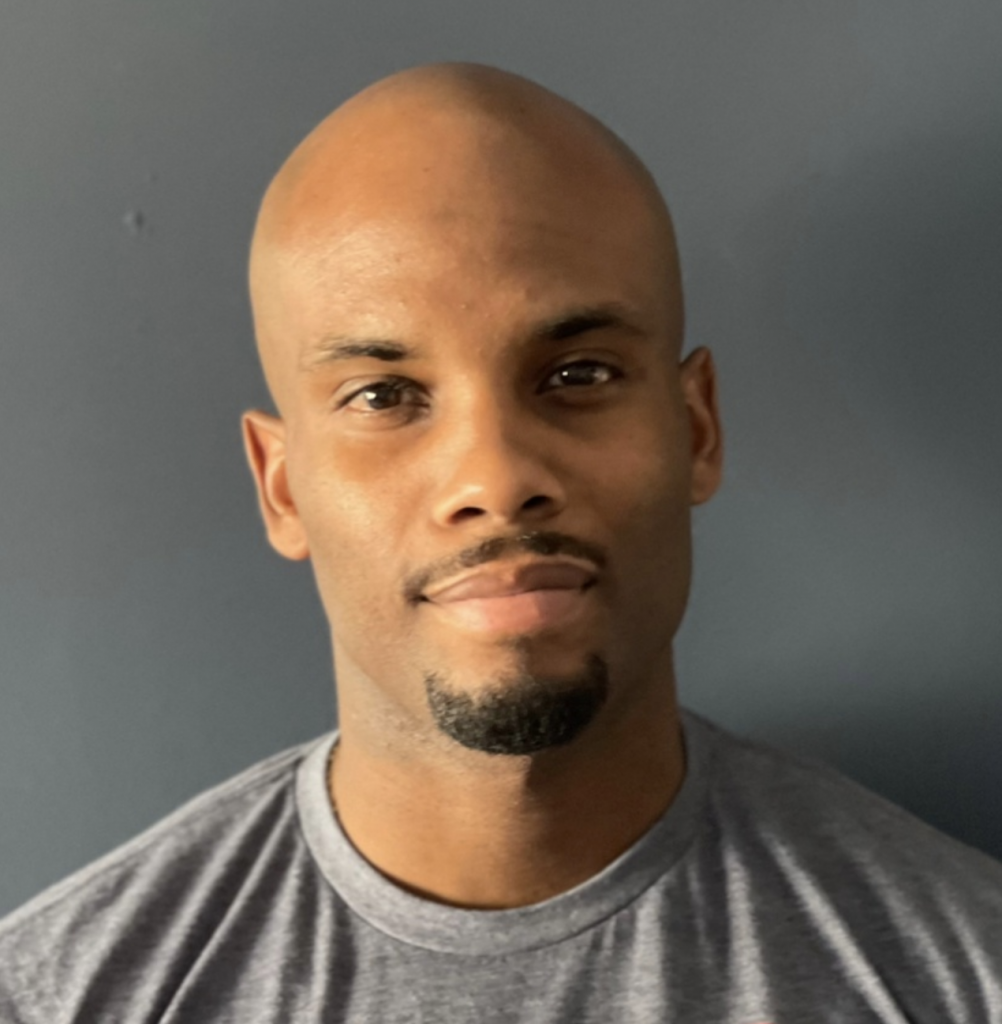 Thoba is an MBA candidate at Harvard Business School. Originally from South Africa, he is passionate about enhancing the lives of the globally underserved through increased access to existing innovations in healthcare, finance and education. After attending the University of Pennsylvania, he co-founded a healthcare startup and most recently worked as an investor for Pan-African Investment Firm Ethos. Fun fact: my favorite website is (Rap)Genius.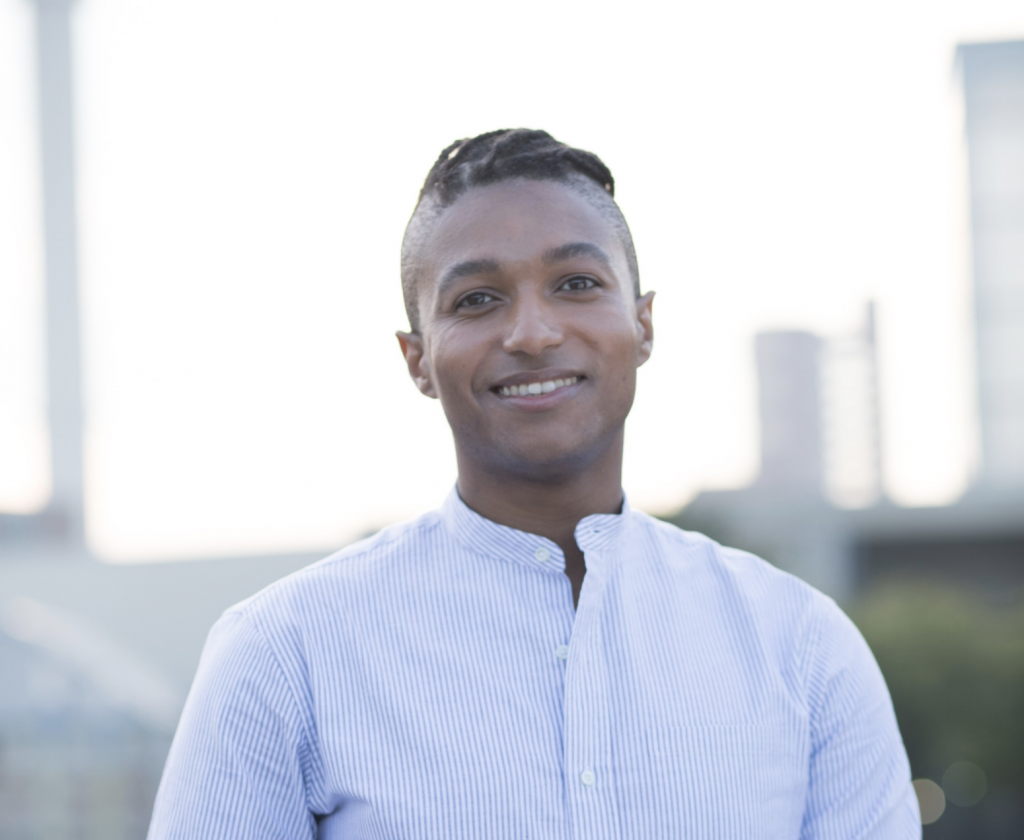 I am a Wharton undergrad, focusing on operations and entrepreneurship. What excites me is how new technologies or ideas are transformed into startups with a massive impact to solve the world's problems. From bio to economic development to farming, if it has an impact I want to hear about it! I look forward to learning how as an investor I can best support amazing entrepreneurs on their vision and creating opportunities for founders from all backgrounds to bring their creativity towards new solutions. Fun fact: I learned how to ride a bike with one leg when I had to use crutches due to knee surgery.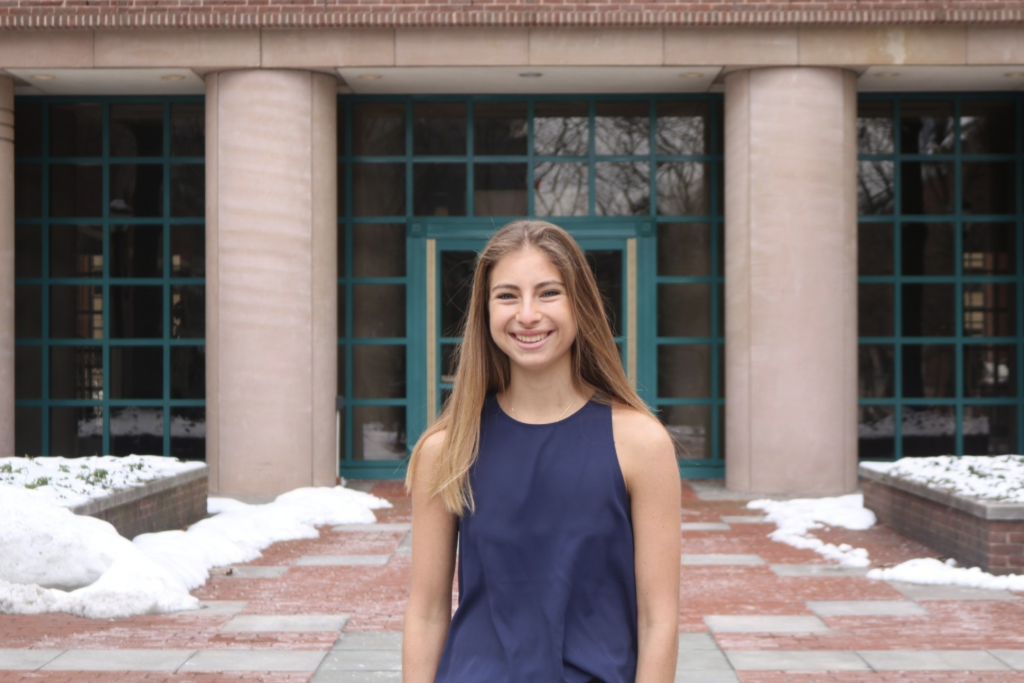 Hey Everyone, I'm Alex and I'm an incoming student at Haas this year. I currently work at Intel at the intersection between microprocessor fabrication and design. I am most passionate about Edtech because I am the first person in my family to graduate college and I've seen how my life has dramatically changed due to the educational opportunities that I have. My interest in VC lies in Edtech particularly for underrepresented communities or in high tech from my expertise in the field. Fun fact: I love to cook, steaks and cheesecake are my favorite dishes to make!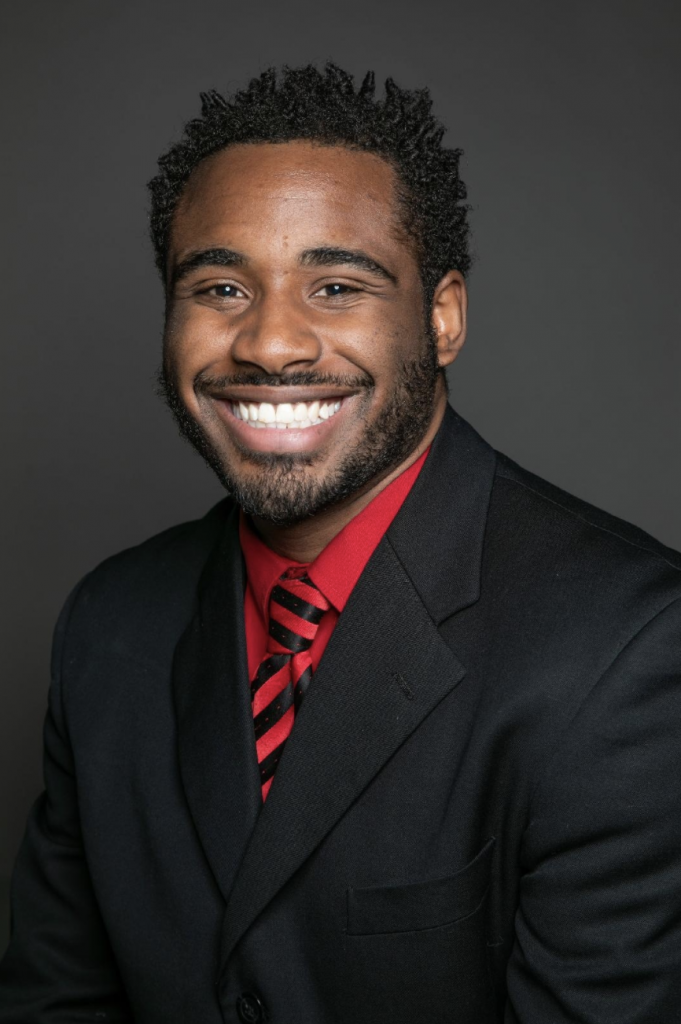 Hi everyone, I am currently an MBA/MPA student at the University of Chicago Booth School of Business and Harvard's Kennedy School of Government. Prior to graduate school, I was part of the launch team for the first liberal arts college in Singapore and South East Asia. My interests primarily lie in start-ups innovating in synthetic biology and helping people develop their digital identities. Fun fact: I grew up 300 feet from Wrigleyfield!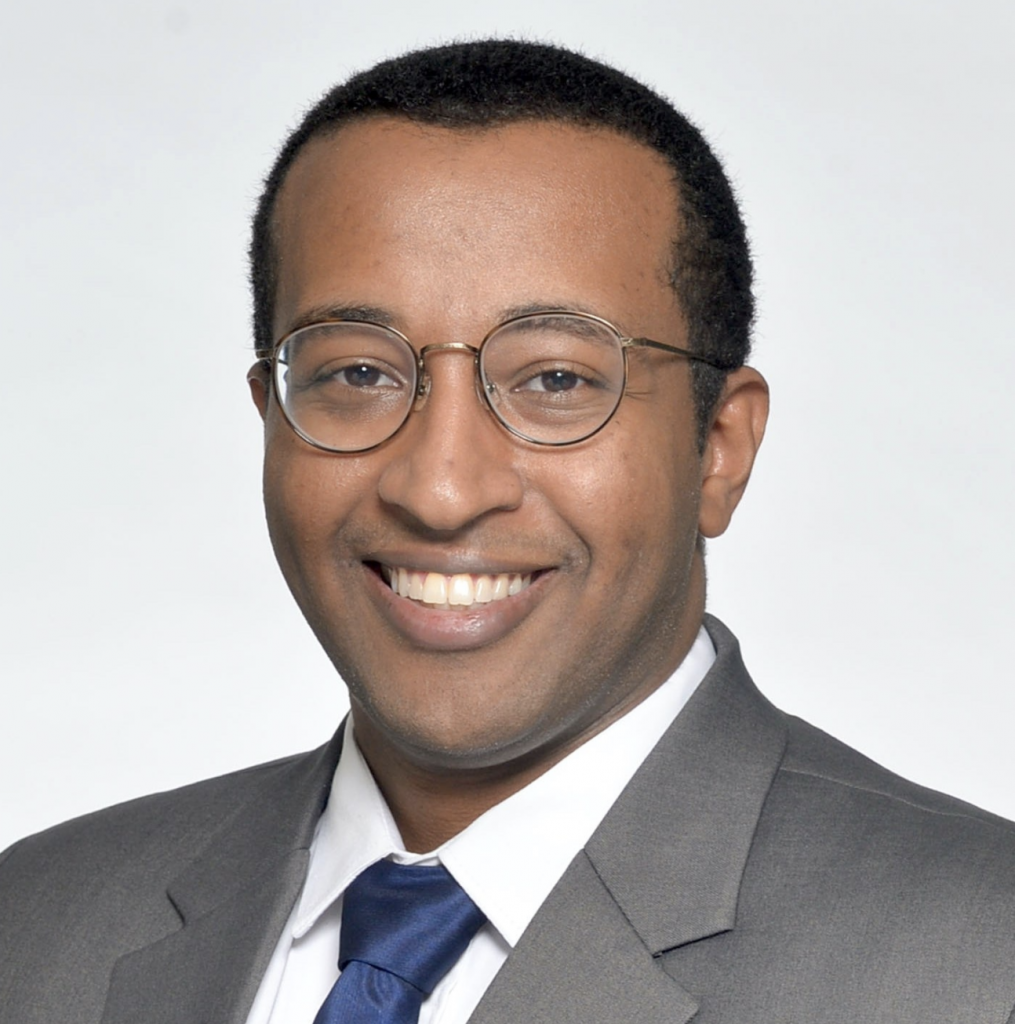 Aliyah Contreras is an incoming senior at Santa Clara University. She is originally from Los Angeles, CA. On-campus she is a part of the MCC and LEAD (first-gen program). She is currently interning at Apple Inc. in the FDP program. Fun fact: I can play the drums!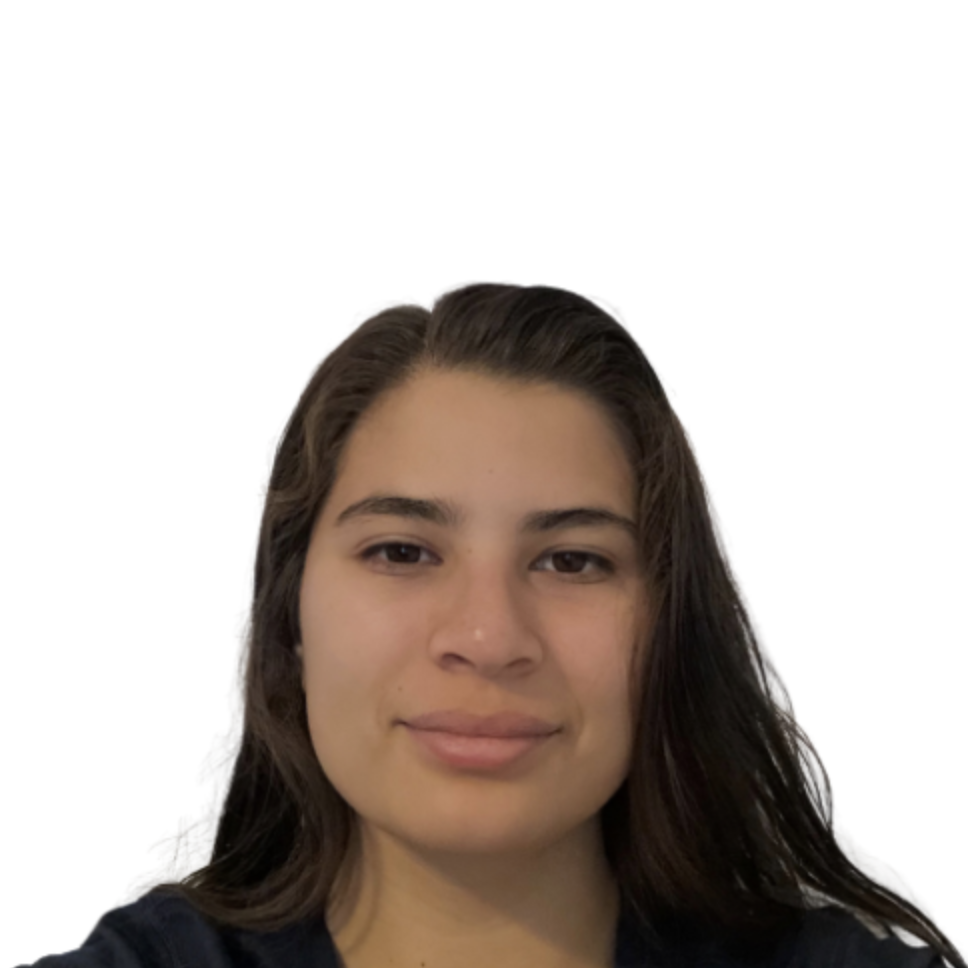 Larissa Liburd is a pre-MBA summer associate at Indicator Ventures broadly interested in fintech, ecommerce/creator economy, and emerging technologies (edge computing, blockchain, IoT), especially potential applications in emerging markets. In addition to her time at Indicator, she's a graduate of the Republic Venture Fellows & Associates program and the Kauffman Foundation's Venture Deals course. She was most recently a global program manager at AWS, building and managing the partnership operating model for AWS' newest 5G / mobile edge computing product. Prior to AWS she managed partnerships/fundraising, built DEI programming, and developed resources supporting young entrepreneurs and nascent startup ecosystems at Venture for America; and drove corporate social responsibility initiatives at international law firm White & Case. She attended Yale undergrad and is an incoming Harvard Business School MBA candidate. Fun fact: 1 rep max squat and deadlift are currently both at 200lbs!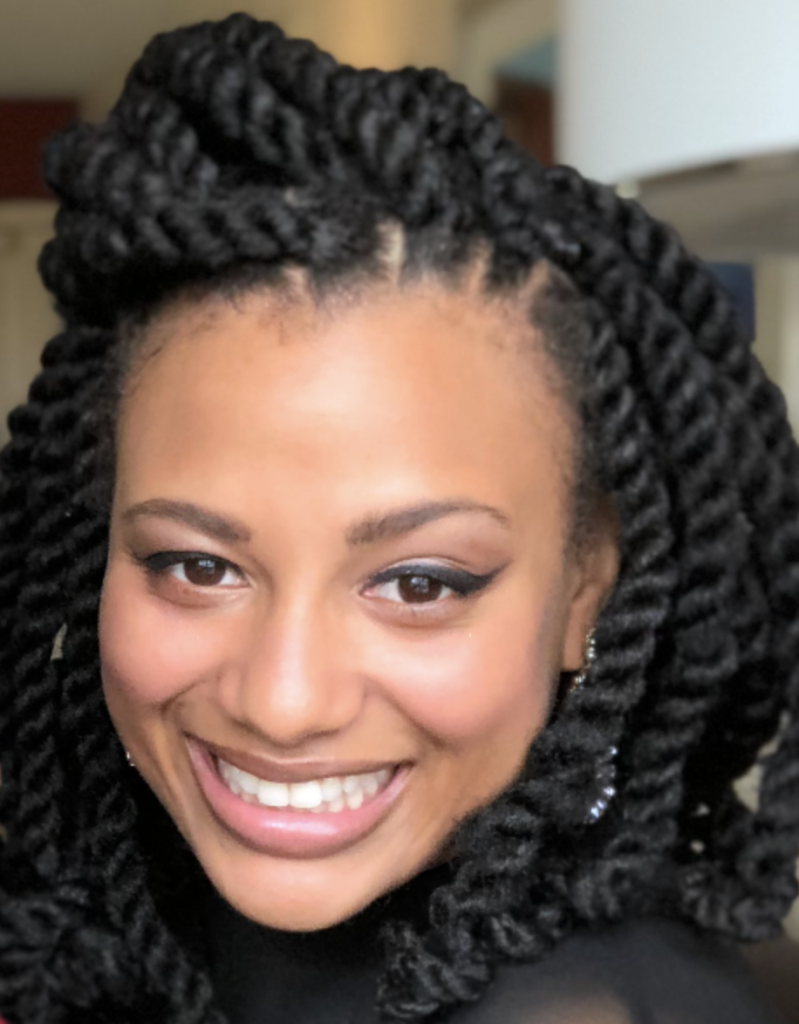 ---
Get more Dorm Room Fund news and updates on Twitter and learn more on our website. Want more DRF content? Subscribe to our newsletter. Ready to take your startup to the next level? Apply here to be considered for an investment from Dorm Room Fund. Until next time! 🚀