Venture capital needs to raise its bar. For women, the questions "what is venture capital" and "why does it exist" remain inaccessible.
That's why, here at Dorm Room Fund, we launched our first three-week masterclass by women, for women. The Female Investor Track helps women starting their careers in ventures to transition and grow in the industry. Through speaker sessions and venture capital lessons, we consider the value of females added to the industry and the ways women can make their mark in a male-dominated industry.
From 400 applicants across the world, 15 female and non-binary investors joined the summer cohort. With an acceptance rate of less than 4%, the program welcomed participants from 14 schools. Six identify as undergraduates, eight as graduates and one person is pursuing a J.D.
Let's welcome DRF's first Female Investor Track!
Adetola Olatunji is passionate about advancing racial equity through her work advising and investing in mission-driven founders. With investment experience and sector knowledge in the EdTech / Future of Work sectors, Adetola is an incoming MBA Candidate at Columbia Business School. Adetola is currently a VC Summer Fellow at Kapor Capital; prior to this role, she has held roles as a venture philanthropist at New Profit, a strategist and advisor at Michael Porter-led Initiative for a Competitive Inner City, and a business analyst at Dhar Law LLP. In addition to being a member of the Female Investor Track for Dorm Room Fund, Adetola is proud to be a 2021 HBCUvc Emerging Venture Leaders Awardee, BLCK VC NYC Path Venture Fellow, and Robert A. Toigo Foundation Fellow; outside of work, she enjoys choreographing Afrobeat dances and directing the music ministry at her church.
Fun fact: Adetola is the oldest of three but by far the shortest of her siblings, but her energy makes up for it.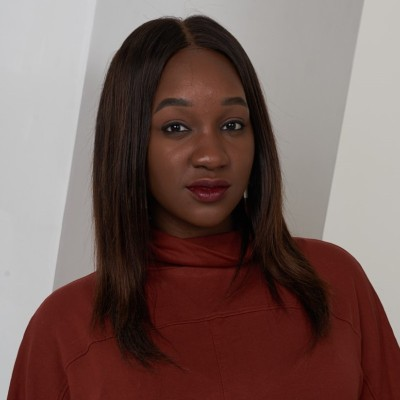 Alejandra is an MBA candidate at the Haas School of Business. She is very active in the community, engaging as Co-President of the Haas VC Club, a VP at the Berkeley Female Founder and Funder's Community, a Women in Leadership undergraduate mentor, and a managing partner of the new student-led fund Courtyard Ventures. Additionally, she is a venture fellow at UC Berkeley's SkyDeck and is interning with Bee Partners, an early-stage VC firm in San Francisco. Prior to Haas, she worked as a Portfolio Manager for Falcom Asset Management in Chile, investing globally and across asset classes and as a Sales & Trading Analyst at JP Morgan. She is passionate about disruptive ideas in order to solve our world's toughest challenges and the incredibly talented people behind them.
Fun fact: Alejandra a Chilean national champion gymnast turned ballerina turned World Championship qualified 70.3 Ironman triathlete. She loves everything outdoors especially if there's an incredible view/amazing food at the end.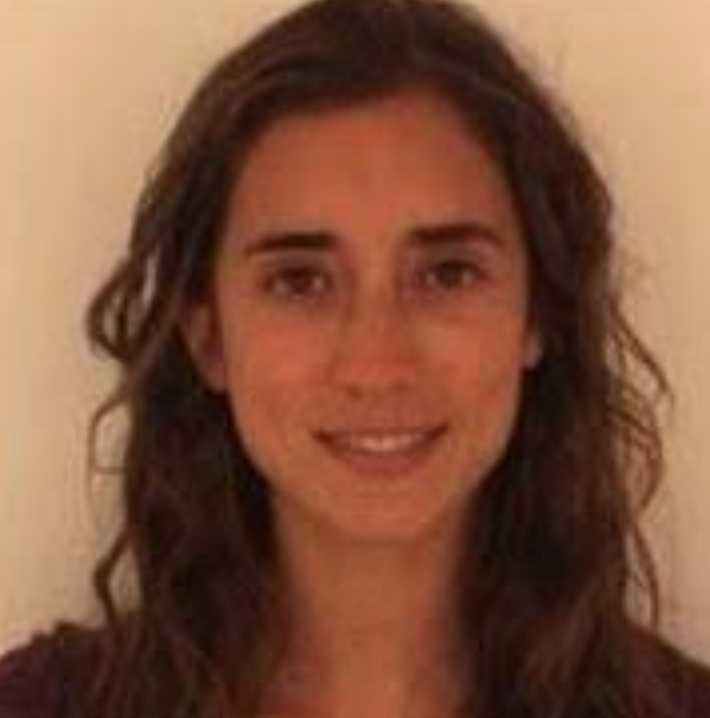 Prior to Wharton, Amanda was a Management Associate at Bridgewater Associates, where she worked on strategic and operational initiatives for the CEOs. Amanda also completed venture capital/growth equity internships at The Chernin Group and Summit Partners. She received her B.A. magna cum laude from Dartmouth College. Amanda is currently spending her MBA summer working for venture-backed startup Goldin Auctions.
Fun fact: Amanda has produced two short student films.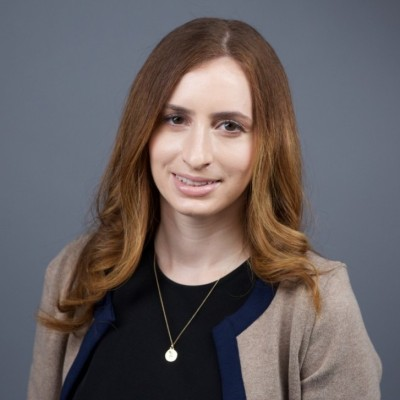 As a former EMT, global development professional, and sex-ed teacher, Amelia is passionate about making the healthcare system more equitable, efficient, and accessible for women and underserved communities. Amelia's key interests in venture capital are femtech, innovation in Medicaid and Medicare, and finding ways to drive cost savings and greater efficiencies through technology. She hopes to use her career in VC to translate promising discoveries in care delivery, clinical science, and economics into commercial solutions that improve outcomes at scale, as well as ensure diverse populations have a fair chance to benefit from advances in the US healthcare system.
Fun fact: Amelia is a second-generation Italian immigrant – her dad came to the US from Naples as a kid and has since been naturalized in the US. In keeping with family traditions, she LOVES to make homemade pasta and has taken it on as a new hobby to perfect old recipes that have been passed down. Sometimes she even tries to invent her own pasta combinations.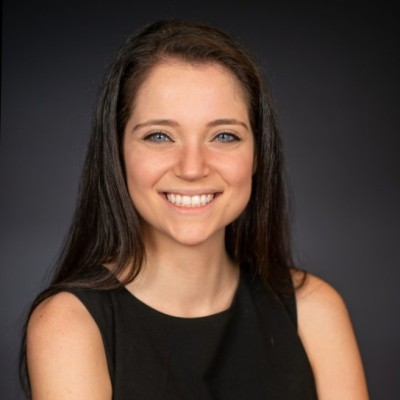 Coco is a current junior at Yale studying Computer Science and Psychology. She is particularly interested in how brains and behaviors — of both humans and machines — intersect. She has delved deeply into these areas of study in internships at Allen Institute for Artificial Intelligence and Google Brain where she researched intrinsically explainable and generalizable fair multi-modal models. More recently, she has entered the investing space. First, as the co-founder of Womxn Ignite, a residential incubator of female CS students who moved to California to build startups and establish a professional network of future female tech leaders. Next, as a summer intern at the Yale Investments Office. And finally, as a participant in FFT.
Fun fact: Coco didn't have a cell phone until she got to college. And she still doesn't have any social media.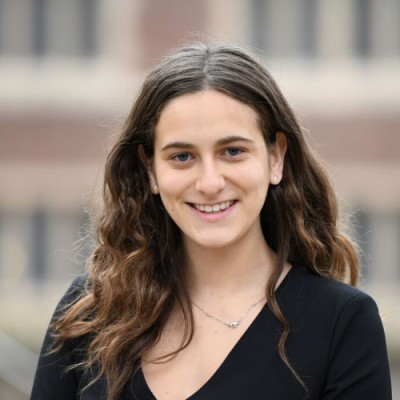 Prior to starting her JD/MBA at Wharton, Courtney worked at Deloitte Consulting. Courtney started as a technology consultant and spent her last year and a half building Deloitte's internal venture studio. Courtney also completed a pre-MBA internship at Salesforce as a Chief-of-Staff Intern to the SVP of Finance Transformation.
Fun fact: Courtney played competitive chess for 10 years.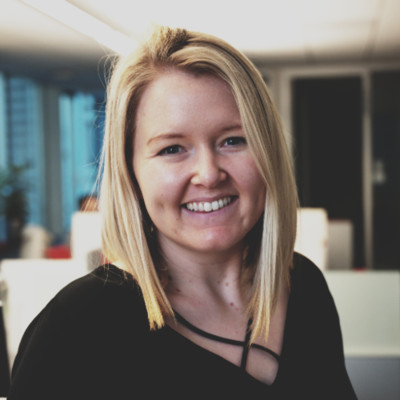 Emily is an MBA student at UCLA Anderson and Summer Associate at Rocana Ventures. She is passionate about social impact and loves working with mission-driven brands. At Anderson, Emily is a Deutschman Venture Fellow and Brown Private Equity and Alternatives Fellow. She is part of Anderson Venture Impact Partners, a student led impact investing fund, and was on the winning team at the global Turner MIINT impact investing competition. Prior to Anderson, Emily was the Finance Manager at New Classrooms, an ed-tech non-profit delivering personalized learning models. She began her career in the Technology, Media, and Telecom Investment Banking group at Bank of America Merrill Lynch in New York City.
Fun fact: Emily once played a zombie in a movie.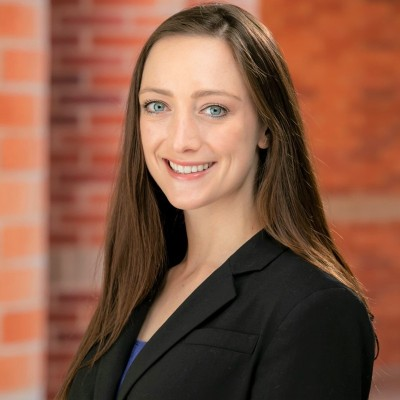 Emily is an undergrad at Northeastern University studying Computer Science and Journalism with a minor in Humanics. With a strong passion for supporting diverse innovators, she built The Wiress: a women's student-startup network. This summer, she has been focused on syndicating for GenZ women building consumer, creative, and community-built ventures. Currently, she is an analyst at BBG Ventures, a Venture Partner at Contrary Capital, and a Fellow at Republic. Previously, she has supported the Marketing Innovation & Production team at NBCUniversal, building brand at Boston Globe Media, building Startup Girl Foundation, interning at the Women's Entrepreneurship Day at the UN, and being an ambassador for Girls Who Code, Glossier & Built By Girls.
Fun fact: Emily sings professionally and just started the Wiress syndicate. On campus, she helps run the Women's Interdisciplinary Society of Entrepreneurship (WISE). In her free time, she enjoys disco music, vocal jazz, countless hours on Airtable, and weight training.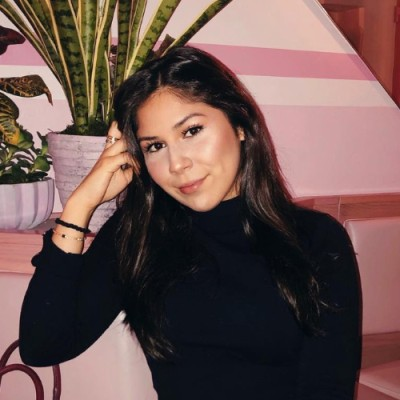 Gabi is a rising Senior at the University of Notre Dame, studying Economics and Psychology. Gabi is originally from São Paulo, Brazil, and her dream is to one day make a huge positive impact and contribution to her country, hopefully through venture capital 🙂 Gabi already worked for an awesome early stage VC firm in São Paulo called Canary and, at Notre Dame, she co-manages the university's Student Entrepreneurship Program, helping ND students build high impact startups. She's currently super excited about whatever industry or idea you're into and to learn and grow as a young woman in the VC world.
Fun fact: Gabi is vegan.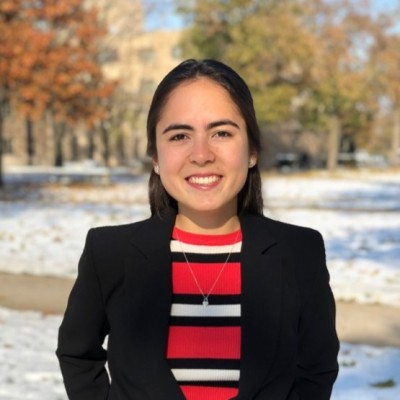 Gabriela was born in Lima, Peru, moved to the USA at the age of 6, and has lived in the New Jersey/NYC area ever since. Currently, Gabriela is an incoming full-time MBA student at MIT Sloan. Prior to Sloan, she had a 5+ year career working in Asset Management at JPMorgan. She started as a banking analyst in the Financial Sponsors Group and then transitioned to be an associate in the Alternative Investments Group where she worked with third-party private funds across due diligence and capital raising. Gabriela is passionate about breaking barriers and building wealth for underserved and underinvested communities through access to capital, financial education, and guidance. She loves to try anything that keeps her body moving and energized. She is also passionate about building mental strength and how applying the principles of endurance, power, and grit can help one reach their goals.
Fun fact: Gabriela has ran over 10 marathons with her latest full marathon being the 2019 NYC marathon.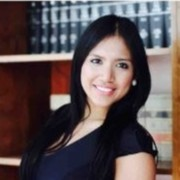 Julia is a rising undergraduate senior at MIT studying Computer Science. She grew up in the Bay Area, California so she thinks she caught the startup bug pretty early 🙂 She worked on various entrepreneurial projects with a close friend of hers for around five years and she is now a Pear VC Fellow. She absolutely LOVES chatting with folks — especially since she is super high energy — so she can't wait to get to know all the incredible women and mentors in this program.
Fun fact: Julia used to do competitive Ballroom/Latin dance (and still loves dancing socially).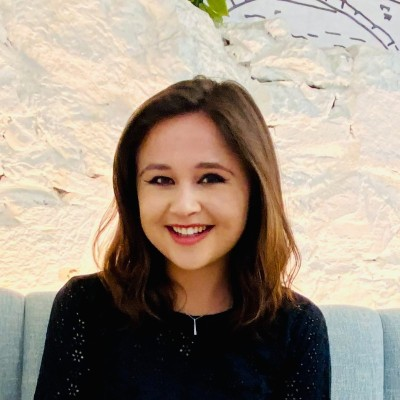 Jothi is a rising sophomore at Harvard University studying computer science. She is super interested in edtech, e-commerce, and crypto/DeFi, and she has been further exploring her interests as a fellow for Pear VC. Jothi is returning from a gap year that she spent working with accessibility at Apple and creating a podcast spotlighting women in entrepreneurship, and this summer she is working on developing MongoDB University, the education platform for learning about MongoDB's tools. Jothi's interest in entrepreneurship and investing grew from seeing her older brother raise a seed round for his startup while he was an undergrad at Stanford. In her free time, she loves to hike, listen to literally any type of music, and discover new places to eat.
Fun fact: Jothi is on the Bhangra team at Harvard.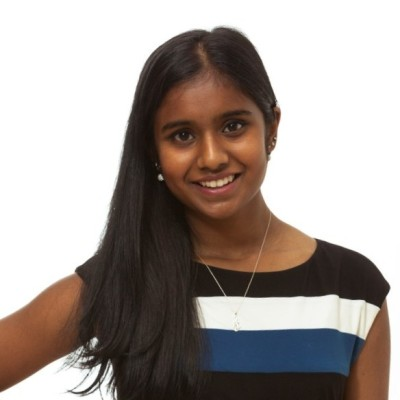 Lizi started her career at UCSF Medical Center doing research on cancer patient decision making. Realizing her interest in further understanding the healthcare system, she joined a health benefit consulting firm focusing on multi-employer funds and later managed a portfolio of high-growth startups (i.e. Uber, Snapchat, Reddit). In 2018, Lizi quit her job to found DrVigo after experiencing the pain points of being a caregiver to her mom, and now it serves over 100+ residents in Georgia. Seeing the difficulty of building her own medical device, she entered a business partnership with a manufacturer to help hardware startups bring their ideas to reality, bringing in $3 mil+ a year for the partnership.
Fun fact: Lizi is often invited to play the violin at weddings alongside bands.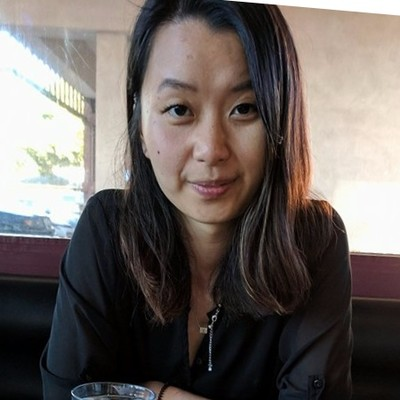 Rina (she/hers) is a rising senior at Yale University, studying Political Science with concentrations in Urban Studies and Sustainability. Rina is passionate about social impact business ventures, climate change, and sustainable finance, all interests she hopes to merge in the Venture Capital space. She brings a background in impact investing in real estate at Shift Capital, capital markets at JLL, and ESG investing at IEN. A current passion project of hers is an incubator she co-founded, Solarity: Social Impact Lab, that teaches entrepreneurship and launches social ventures for BIPOC high school students in New Haven. Some places she calls home are South Florida, Kenya, and New Haven, and in her free time she enjoys traveling and language learning.
Fun fact: Rina was her school's version of the Bachelorette in 2019.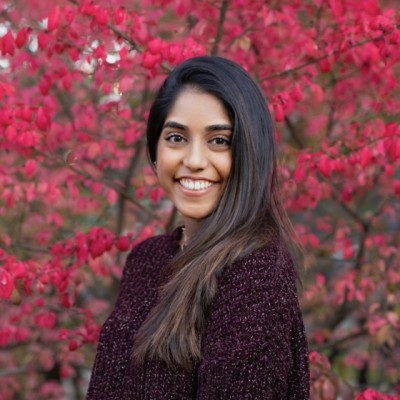 Shaodan started her career at Huawei China in supply chain management. Interested in overseas tech business operations, she transferred to Huawei Latin America, where she worked across different business units including consumer electronics, telecommunication, enterprise, and cloud. After witnessing the obstacles Chinese tech companies face in the US market, she became curious about US tech companies and moved to Silicon Valley to work at Apple. Realizing her interest in exploring different functions in tech, she decided to pursue an MBA at Haas, where she could tap into the location advantage and resources in Haas's entrepreneur ecosystem. She is now working at a start-up as a pre-MBA intern at Berkeley Skydeck, an accelerator and incubator program. She hopes to continue working around tech after her MBA and start building connections in the VC industry.
Fun fact: Shaodan worked in Latin America for 4 years but her Spanish is not so good actually. She will love to keep learning and hopes she can speak Spanish fluently within 3 years.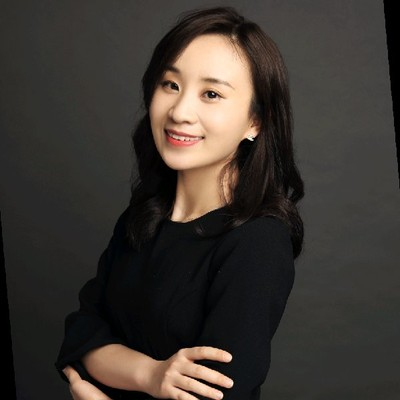 Get more Dorm Room Fund news and updates on Twitter and learn more on our Medium. Want more DRF content? Subscribe to our newsletter. Ready to take your startup to the next level? Apply here to be considered for an investment from Dorm Room Fund. Until next time! 🚀