It's difficult for me to pinpoint the exact moment I became interested in entrepreneurship. I grew up in a very conservative household (permission wise, not culturally), and was the first in my family to go to college. When my father dropped me off at Boston College, I was told I needed to graduate as a banker, a lawyer or a doctor. For some reason I didn't think twice about that, and launched a career at Fidelity Investments after graduating.
Fast-forward six years, and I was off to Columbia Business School. I was dead set on leaving the world of financial services behind and jumping into a career at a high flying dot com startup. That was a great plan at the start of business school, but it turned out to be a terrible plan when graduating in 2003 due to the dot com bubble bursting, taking the economy down with it. Fortunately for me, I had multiple job offers after graduation. Unfortunately for me, they were all in financial services (sob). So off I went, back into the soul crushing world of financial services.
One day, in late 2004, while sitting in my office contemplating how I wound up back in banking, I had an idea for a joke product that would tap into the network of the internet and leverage a few nascent viral marketing techniques. The result was Backwards Bush, a website and $9.99 keychain that counted backwards until the day George W. Bush was out of office in 2009. I was selling the product within two months of conceiving it, and within 12 months, Backwards Bush keychains were sold in Urban Outfitters, handed out in Congress, talked about on The Daily Show with Jon Stewart and The Colbert Report, and written about in The New YorkTimes, The Boston Globe and Vanity Fair. Most importantly, I made enough money to quit my job at Citigroup.
I spent my first year away from Citigroup (2006) networking in the budding NYC startup ecosystem. After realizing I needed the structure of a full time job, I found a leadership position at a Bessemer backed startup, SelectMinds. Four years later, SelectMinds was acquired by Oracle. After that, I moved around, spending one year at a mobile advertising company, six months co-founding a talent sourcing company that fell short of raising venture capital and was then shut down, and the next year and a half at ground zero of General Assembly, where I was hired to build out the education business. I found working at a startup to be dynamic, and during this phase of my career, made some mistakes, arrived at good decisions, and watched many other people do the same. All of which meant I learned a tremendous amount.
In 2013, I brought all of the entrepreneurial experience back to my alma mater, Columbia Business School, where the dean asked me to lead a turnaround of the school's entrepreneurship program and curriculum. During my four and a half years at the Eugene Lang Entrepreneurship Center, I coached and advised hundreds of students and alumni on their startups, businesses and their careers. In parallel, our team elevated every element of entrepreneurship at Columbia Business School, along with the school's local and national profile in the field of entrepreneurship. Business school is also where I first encountered Dorm Room Fund, which consistently recruited some of my best students as investment partners.
Today I work at Amazon Web Services, on the Amazon Startups team, where I straddle the worlds of entrepreneurship and academia. The AWS Startups team is composed of former founders, investors, advisors and executives whose sole job is to work with high potential startups to grow them into mature businesses. This is a win-win model in the long run for both the startup and AWS. With my background in entrepreneurship and academia, I have the unique and rewarding job of supporting startups and founders at or affiliated with top U.S. universities. This spans everything from undergraduate founders in a dorm room to Nobel Laureate faculty spinning a company out of a laboratory. Unfortunately, due to the high volume of teams and the high touch nature of the job, I only have the ability to work with a handful of universities and partners, such as Dorm Room Fund. But the AWS Startups team is working on programs like AWS Founders Tier and AWS US University Startup Competition, which launches Sept. 6th, to support founders at the thousands of other U.S. universities.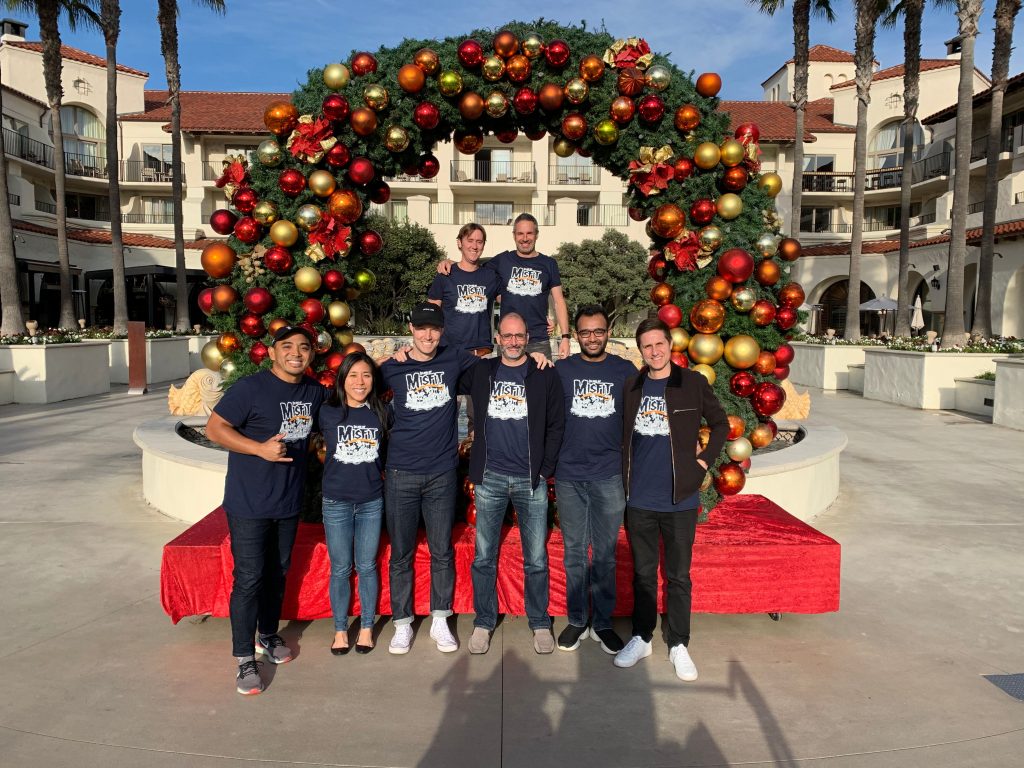 Looking back, my experience working with entrepreneurs, for entrepreneurs, and as an entrepreneur has been incredibly rewarding. Being involved in entrepreneurship ensures no day is ever the same, there are always new challenges and problems, and most importantly, there's always something new. I've never looked back from my pivot out of financial services, and consider myself fortunate to have a role like the one I have at AWS that allows me to help, teach and learn from a group of super smart people every single day.
Vincent Ponzo works on the Amazon Web Services startup team. On the side, he works as a career coach.